Project Management tools are essential for the growth of your start-up. The staggering statistics conclude that project management tools can help your business with efficient planning, organization, resource planning, collaboration, and more.
Further features like transparency, centralized documentation, Gantt charts, analytical tools, milestone achievement, deadline completion help you deliver valued services to your customers.
But while choosing the best project management tool for your start-ups, you should consider some critical points before buying the software.
Some facts about project management:
77% of high-performing teams believe in using project management software.
Using project management tools ensures you lose 28 times less money than traditional management.
70% of corporations have suffered project failure
58% of companies have realized the true potential of project management tools.
Importance of Project Management for start-ups
Project management is essential to ensure realistic project completion in a start-up or any business. Most start-ups believe that project management software is not crucial for the start-ups at the initial stage. This is somewhat true, but as and when a business starts to grow, it becomes difficult for entrepreneurs to keep tabs on everything from planning to execution.
Entrepreneurs sometimes believe that installing project management software from the start can disturb the flexibility of various processes and organizational efficiency. But rest assured, that flexibility of various activities coexists with project management software and methodologies.
In a survey conducted by Pulse of the Profession, the pandemic has paved the way to the new work ecosystem and some significant changes where digital transformation, business strategy, and organizational adaptability are at the forefront. Project management maturity and organizational efficiency have also played a vital role here.
Project management is more than planning, executing, and organizing projects. It covers everything an entrepreneur does to ensure the project is completed within maturity and with all the objectives.
Some essential aspects of project management
Allocation of Limited Resources
Start-ups are usually low on budget with small teams and limited resources to use. Using project management tools from the start helps to collaborate easily while ensuring proper task management and project planning.
With limited resources and teams, project management for start-ups empowers you to execute big projects and achieve the highest goals without confusion and uncertainty.
Deadline Management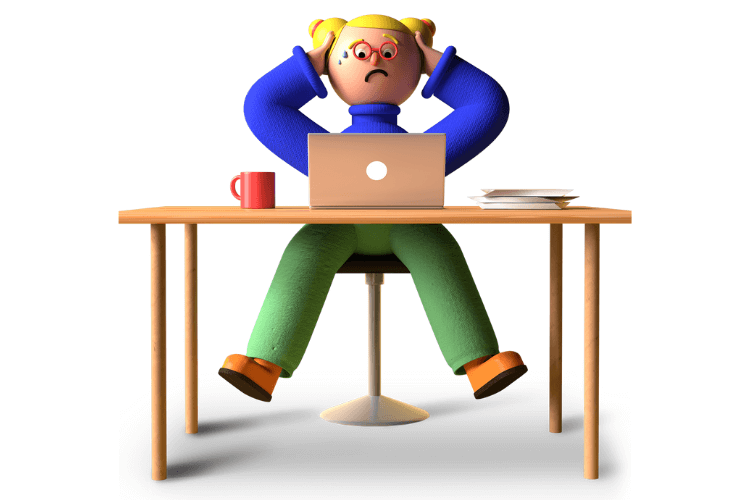 For a start-up, every small project is of importance. Ensuring scope fulfillment, efficient project execution, and staying on top of deadlines is vital. A start-up has many ups and downs with priority shifts, new product launches, and team management.
Within so much chaos and uncertainty, you can not afford to miss any deadlines, or else you will lose your clients. The best project management software helps you keep things organized while closely monitoring every progress at its best. Their project management tools allow you to stay ahead of your deadlines and promote a flexible and eased-up environment in the start-up.
Scaling the Start-up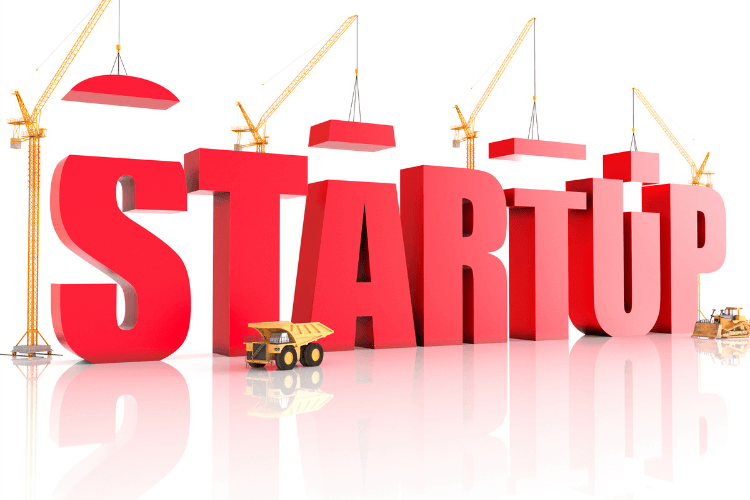 Many people believe that project management tools are for big-scale businesses. Start-ups who are just getting off the ground don't need to invest in project management software. Though it may be right in some sense, investing in project management from the very start comes with many benefits.
When a start-up begins to grow, various aspects are to be taken care of like team collaboration, task management, managing resources, managing individual tasks, file storage, etc. Using project management from the very start will help you get the hang of the software and achieve company goals while managing unlimited projects. Sooner or later, you have to use creative project management tools for enhanced growth and scaling efficiency, so it is reasonable to start using them sooner rather than later.
What to look for while choosing a Project Management Tool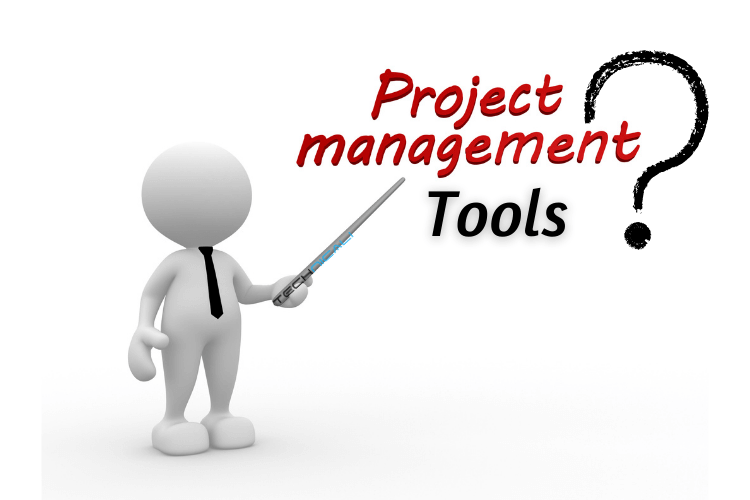 Now you as a start-up owner have come to realize the true power of project management tools. But you are confused about which software to choose for your start-up. Each project management software comes with a different project management tool that is unique in managing projects in its own ways. Some software focuses on flexibility, some on eased usability, and some on core business needs.
Here are some essential features in any project management software. Make sure you choose project management software that can satisfy all your current and future business needs.
Some elements you should have in any project management tools
File Sharing and Storing
With project management tools, all the documents and information are stored in a centralized location. Further, quick documents and project details allocation are significant for any start-up. Project management software ensures you or your team member get the correct document at the right time and with ease.
The best project management software does everything from finding the files to sharing the files with the team members or monitoring project progress to assign tasks. Also, start-ups have a risky environment where employees can quit for various reasons. With the best project management software for startups, you don't have to worry about losing any vital information while an employee leaves the organization. Using a startup project management software promotes transparency and centralized documentation of all the information for multiple projects. 
Streamlining Team Collaboration
The whole point of using project management software is to ensure your team is happy with the software. Keep an eye on some essential aspects of collaboration like shared calendar, project breakdown, team allocation, progress report, milestone achievement, user interface, project timelines, etc. Anything that helps in your team collaboration, or manages tasks individually and communicate efficiently while getting the work done is an example of the best project management solution.
The most crucial asset to any start-up company is not its business but its team members. Because without an efficient and hardworking team, a business can not prosper. Project management tools ease the burden of the team members by providing various functions to make the work easy and fast.
Tracking Projects and Time
Installing a project management tool will help you break the big project into small and actionable tasks. While intelligent analytics will ensure assigning tasks to the right person. In any start-up company, tracking the project details, tasks, time, and deadlines helps you to better manage the projects.
Proper time tracking and project tracking will help you increase revenue, boost productivity and decide where the team members are lacking. Further, project management helps you with inaccurate planning and deadline management to not overpromise or underestimate the delivery time for the entire team.
Multiple Project Management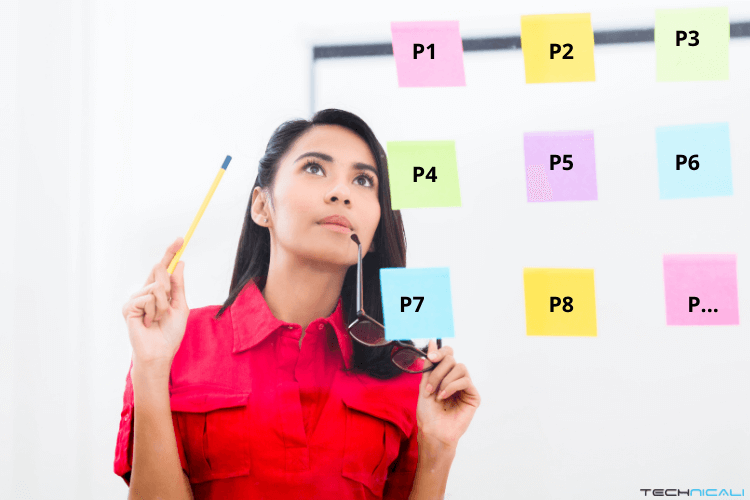 You may have limited projects as a start-up, but as your start-up company prospers, you will have multiple projects. Ensure you select the best project management software that assists you in managing unlimited projects for unlimited users at the same time. Budget planning is the crux of multiple project planning. While working on various assigned projects simultaneously, the best project management tools help allocate the budget according to the requirement.
Also, it keeps an eye on total expenditure and helps to ensure you don't run out of money while managing different projects.
Real-time Reports
Start-ups operate in a very agile, flexible, and limited resource environment. Quick decisions, prompt actions, and tackling various problems simultaneously are vital in this ever-changing business scenario. Best project management tools provide real-time reports and analysis about current and future business scenarios.
It inspires you to make informed business decisions that help you gain a competitive edge in the market. While changing according to business needs is difficult, it ensures the sustainability of any start-up business. The real-time reports feature of some of the best project management tools helps you acquire all the related business information to enhance quick decision-making.
Eased Business Processes
Best project management software helps us ease out and streamline all the business processes by using different functions and tools. It allows start-ups with efficient organization, rigorous planning, automation of various tasks, assigning tasks, and collaboration in an ever-changing business.
Project management tools streamline all the business workflow and tasks to reap rich benefits. Further features like shared calendar, milestone planning, meeting deadline, resource allocation, and document sharing all in one place help in project progress and increase productivity. All this also helps reduce the scope creeping and helps achieve all the project objectives smoothly.
Some advanced features to look for in Project Management Tools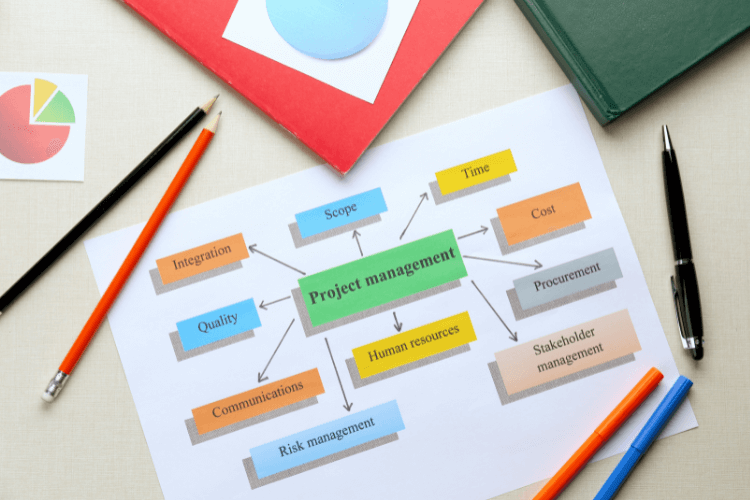 Project management tools come in two different forms, i.e., free and paid. Free project management tools are google sheets, ClickUp, etc., while paid project management software includes Asana, Trello, etc. While there is a third category that consists of both free and paid plans. They provide essential features for the free programs, and to unlock other advanced features, you have to pay for them.
Some advanced features include:
Risk Management and Mitigation
Start-ups are an uncertain affair, and any project goes through various changes. Due to the uncertainty and ever-changing scenarios, risk increases for start-ups. Therefore managers often use risk management tools to minimize the risk and problems. Further, it helps to mitigate the risk or calculate the risk if it is inevitable.
Agile Project Management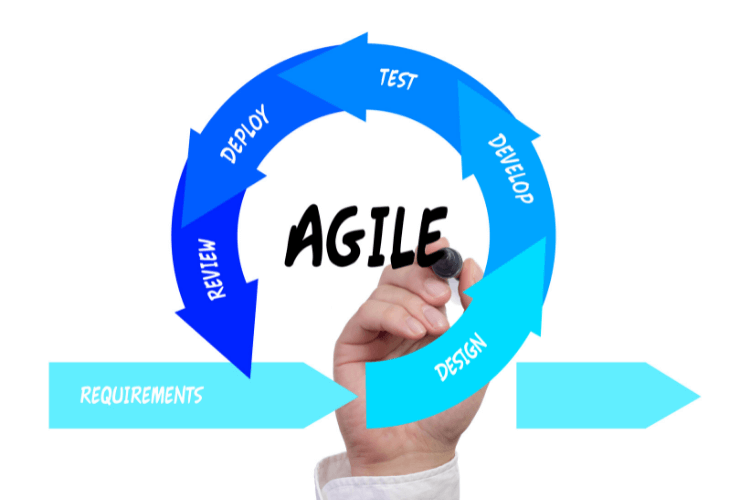 Agile project management tools bring more flexibility while saving money and time. This model is used by employees, employers, team members, and project managers to complete the project faster without compromising the quality of work.
It includes instant feedback, better control, faster developments, and enhanced communication. Proofhub is an excellent tool to ensure agile project management for your start-up business.
Workflow Customization
One size doesn't fit all. Similarly, one workflow is not suitable for all projects. Some project management tools provide customization of a workflow according to teams' and clients' needs.
Further, it helps you to better track tasks and all the business processes. Softwares like Trello provides a visual workflow to grab all information at one glance.
Task Dependencies and Milestone
When a project is split into tasks, each activity correlates with some other activity. So it would be illogical and impossible to work on different assigned tasks of the same project separately.
Some project management tools help us to set milestones in projects while reducing bottlenecks. This allows team members to stay motivated on the right project completion track. ClickUp is an ideal project management software that helps reduce project congestions by efficient project planning and time tracking.
Tips for Project Management for Start-ups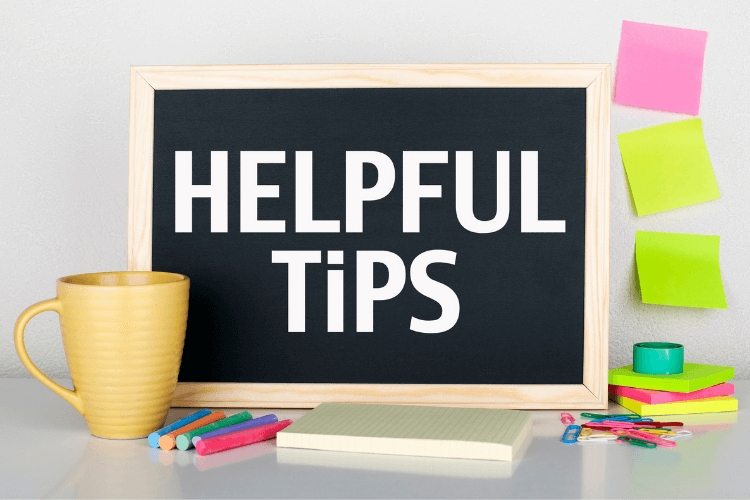 Have the Right Mindset
Skills and resources matter less if you don't have the right mindset to ensure efficient project management for start-ups. Some people work efficiently with pressure, and some fail to work under pressure.
Ensure that team members are not stressed or worried while working on any project. This will affect the project and the performance of any employee. Know when to apply some positive pressure to ensure the highest achievements.
Good Planning
Great planners can achieve great success. Without proper planning, your start-up company will be stuck with minute details and never succeed with any project. Use the best project management tool to manage tasks, properly plan a project, its deadlines, possible errors, or bottlenecks, and organize every aspect of the business.
Careful and considerate planning can help your company achieve more remarkable outcomes and incredible project management for your clients.
Ensure Flexibility
No two projects are the same. They differ in their budget, objective, scope, resources, and client expectations. Hence, applying the same method to ensure success in every project is illogical. Each project must be modified and changed by project managers according to the client's demand and project requirements. Ensure flexibility and agility with every project, and plan to ensure all needs are met while saving costs where possible.
Clear Communication
Team members and employees are the backbones of the project. They ensure the completion of each project successfully while using their skills and knowledge. But team members should never be unclear or not communicate during project planning with their project manager.
Communication is the key ingredient to following the client's desires and achieving them most satisfyingly. To make the most of the team members working for your start-up, a project manager must communicate each task and activity with utmost clarity and transparency.
Allocate and Micromanage
You can't manage everything. An entrepreneur in a start-up has so many responsibilities that doing everything seems impossible. Hence, the allocation of tasks and activities to a team member becomes essential.
Trust your team members and assign tasks to them. Further, micromanaging things is necessary. After allocating tasks, make sure you keep an eye on micromanaging tasks assigned to teams by continuously viewing the task progress, time taken, and any rework if necessary.
Conclusion

While there are tons of project management software available in the market, you must choose the right project management software according to your start-up's size, team requirements, and future endeavors. The critical aspect to consider, along with all the points mentioned above, is customer service. While choosing, ensure the project management software has an efficient customer care team that will back you in case of any difficulty.