A survey was conducted to measure the impact of the covid 19 pandemic in 2020. Amongst the sample space of 5,800 small businesses, it was found that around 54% of companies were permanently closed, 43% of businesses had closed down temporarily, and 39% of organizations reduced their active employment. Now, after the 2020 pandemic and 2021 vaccination, the 2022 Russia-Ukraine Sanctions come, and the threat of world war begins, affecting the whole world, mainly individuals.
Shocking numbers like these highlight the need for a secured, stable and reliable technology to help tackle various business problems.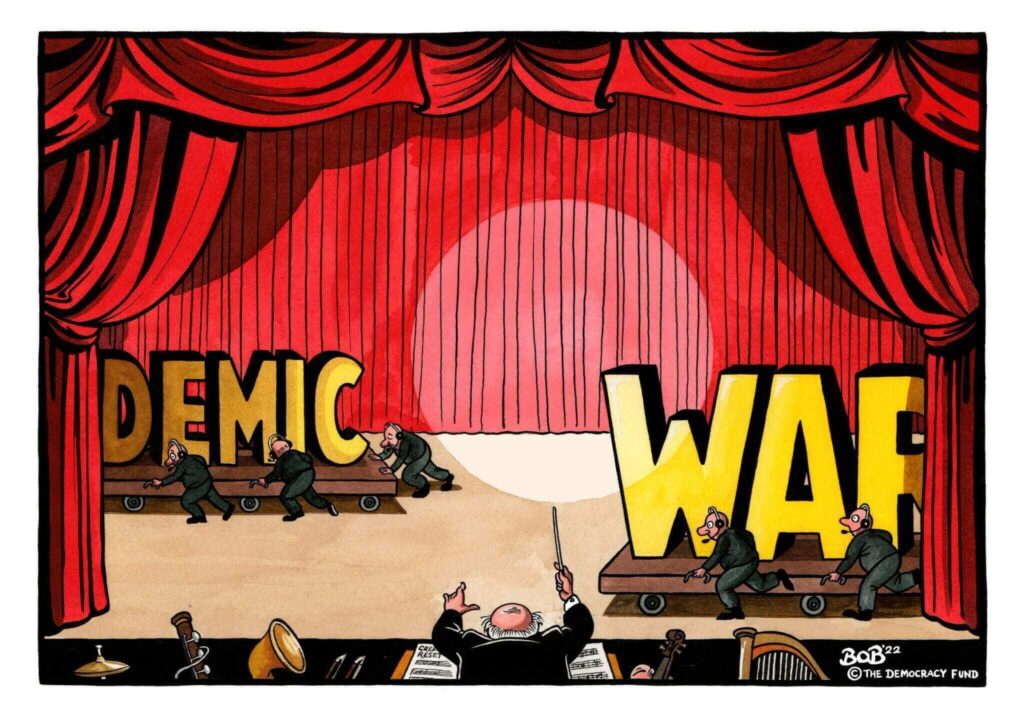 What is CRM?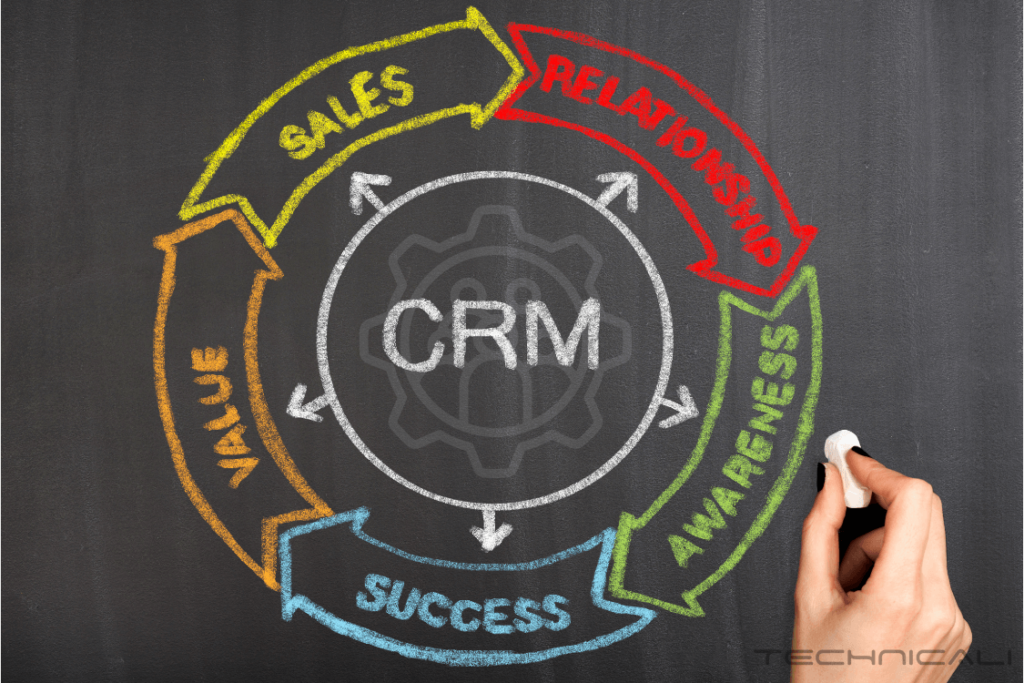 CRM stands for customer relationship management. It is an efficient technology and system that helps an organization maintain its customer relations efficiently. It is an amalgamation of people, technology, processes, and systems.
CRM is a complete solution to all your business queries.
It helps you with lead generation, marketing automation, sales funnels, tracking sales, and customer support.
Need for CRM System in WarDemic Type Situations
Good customers are essential for any business. Loyal customers bring in more sales and revenue. Hence, maintaining sustainable and healthy relations with your customers can benefit you in uncertain times.
An efficient CR solution focuses on boosting sales, maintaining good customer relations, and enhancing operational efficiency and business continuity. Post pandemic experience has made CRM more critical for businesses worldwide.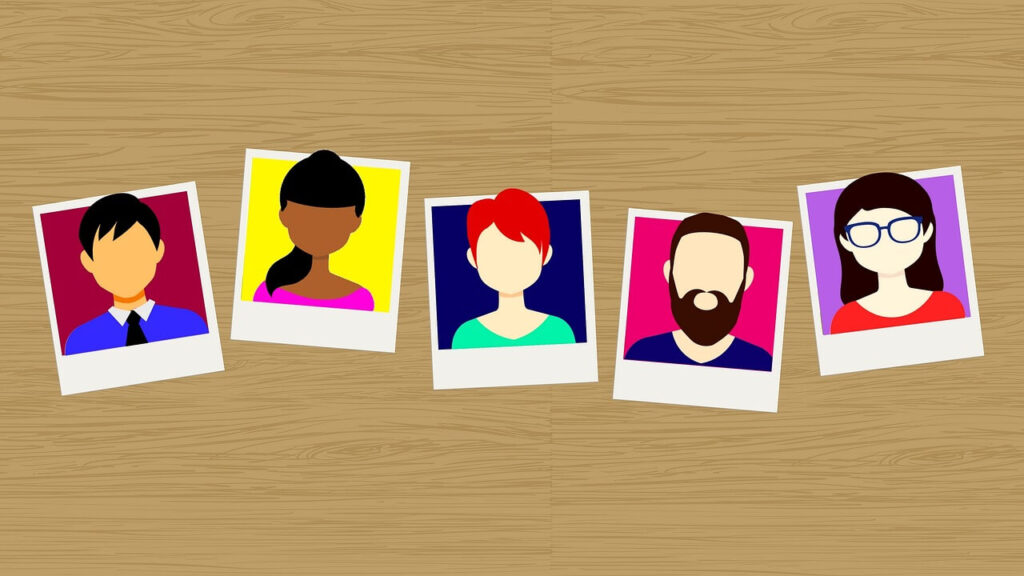 Why do we need a CRM solution?
Reducing the struggles of the sales team by automation, enhanced communication, collaboration, and more.
To ensure giving valuable services to all potential clients and never losing out on the leads due to inefficient resources.
Businesses with efficient CRM systems have a competitive edge in the market due to their invaluable services.
As the business grows, the business processes become complex. CRM helps you tackle these changes efficiently and ensure long business continuity.
The cost of acquiring new customers for business is much more than retaining old customers. Hence, CRM helps maintain customer relationships and retain your old customers in the business.
CRM is a centralized and robust technology that seamlessly connects the business, sales team, and customers.
Seven Ways CRM Can Help in Difficult Times
1. Enhanced Communication Channel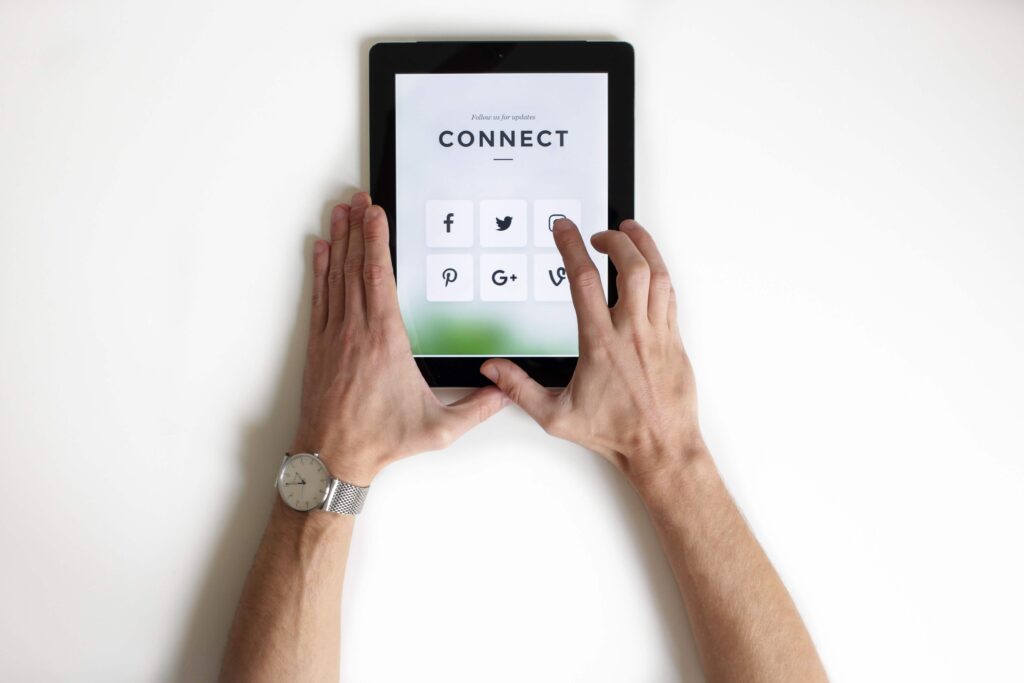 CRM can be a fantastic tool to help you better communicate and connect with your customers. It enhances your bond with your existing customers by exchanging updates and information about various products, safety measures undertaken by the company, etc., via SMS, texts, and emails. It further presents an opportunity to upsell, cross-sell and down-sell your products online.
Increased online presence
CRM helps to increase your company's online presence in the digital world. 63% of millennial consumers say they prefer supporting small businesses with a reliable digital presence, according to a study conducted by the sales force.
CRM helps you build brand awareness and reputation in the digital space to make it easily accessible to customers on the tip of their hands. Your loyal customers can show their support to you in time of need with active online engagement.
Target market
CRM solutions help the sales team better segment their customers into smaller groups and promote the relevant products to them. It enhances the segmentation of a group in different demographics, age groups, gender, preference, requirements, history, etc.
This target market aids in email marketing and marketing campaigns to find the right customer for the right product.
Omnichannel integration
Internet usage has grown since the pandemic has forced people to be online due to the lockdown. People are using a variety of digital channels such as Facebook groups, Instagram, Twitter, telegram, etc.
CRM helps you integrate and use all the digital media to reach the maximum possible customers. Engage your sales team in testing various digital channels and tap the channel that brings in the most leads.
Customer satisfaction
Always staying connected and answering the numerous queries of your prospects improves customer relationships and helps them in their buying decisions. Prompt assistance and answers to the customer query enhance customer satisfaction which can further lead to customer retention and customer loyalty in the long run.
Communicate and ask the customer about their preferred channel they would like to get updates about company information and products. This will help you better promote your goods and services.
2. CRM Automation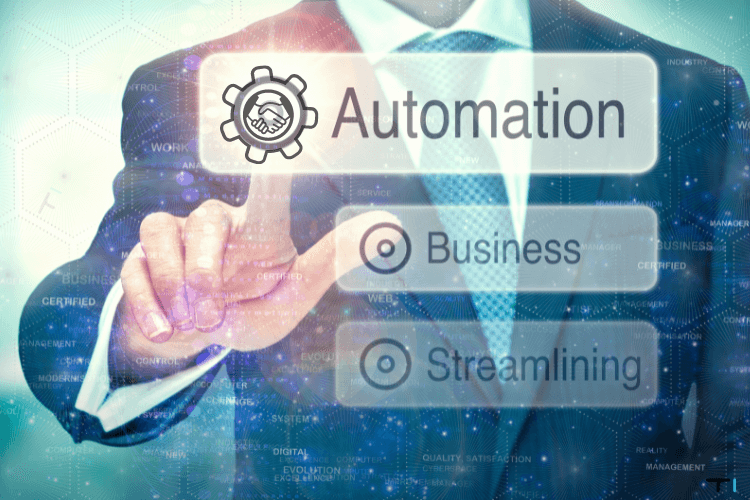 Automation enables your sales team to do more things in less time. Marketing automation in the CRM system helps you efficiently complete the task. CRM marketing automation executes the marketing campaign from the beginning to the end.
Marketing campaigns do not stop at emails, it includes personalized content, tracking the campaign effectiveness and integration of marketing channels, etc.
Using automation to reduce stress
Tough situations like covid and sanctions have proved to be challenging for businesses as well as employees. Tackling remote work and business processes has kept the employees and entrepreneurs busy.
With CRM, you can automate various mundane and repetitive tasks to enhance productivity and free up time. CRM solutions help alleviate many challenges and barriers while giving employees time for productive activities that increase sales.
Automated follow-ups
Customer communications, interactions and follow-ups are necessary for customer retention. Prompt follow-up emails can be challenging, but automation has made it easy for businesses to send personalized messages to their customers.
To ensure a complete buying cycle and continuous communication, follow-ups play a crucial role in a business's sales and marketing process.
Personalized messages and reminders
Personalized emails, messages, and reminders present themselves as an opportunity. Wishing your customer on birthdays, anniversaries or informing them about the latest offers helps you gain customer loyalty.
You can easily automate reminders and custom emphatic automated follow-ups with the help of CRM systems.
Better integration
CRM automation helps you leverage the competitive advantage through prompt assistance and attentiveness to customer interactions. Marketing automation enhances customer conversation and keeps them going.
Customers need many interactions to ensure their buying choices are correct. With better-integrated channels, you can address all their concerns promptly. An instant follow-up requires better-integrated tools, and it stops leads from falling sideways.
3. Boost Productivity
High-performing salesmen claim they use CRM technologies to empower themselves and boost productivity. Using CRM technology reduces the workload by automating various mundane tasks, which helps employees actively invest their time in productive activities.
A Forrester study states that mobile CRM helped more than 50% of teams increase their overall productivity.
Accelerated sales and revenue
CRM enhances your knowledge about customer wants and needs. CRM is primarily built to strengthen your customer relations.
The automated CRM system helps you gather valuable insights about customer preferences, helps identify new opportunities, and track emerging trends. Your sales force can easily leverage such crucial information to drive more leads, sales, and revenue in the business.
Workforce empowerment
Workforce empowerment allows your sales team to engage more deeply with your customers. The need for consistent customer communication and prompt decision-making ability is the future of customer relationship management.
When a customer reaches out to you, providing instant solutions to the customer's problems is essential. Structured CRM platforms help give employees full access to information and decisions that will help streamline the customer experience.
Remote working
A new model of remote working has emerged during the pandemic.
Here, investing in cloud-based CRM solutions makes the sales team's job easy. Further, you can quickly contact the leads and customers to ensure a satisfying customer journey.
Better collaboration and access
Customer relationship management enhances the internal as well as external communication channels. Internal collaboration and communication are as important, if not more, as customer communication.
CRM platforms provide open visibility to business processes, tasks, reminders, quotes, etc. Further, the mobile CRM helps the employee access the customer data from anywhere, at any time. No need to go open the laptop or desktop computer to access CRM.
4. Greater Data Storage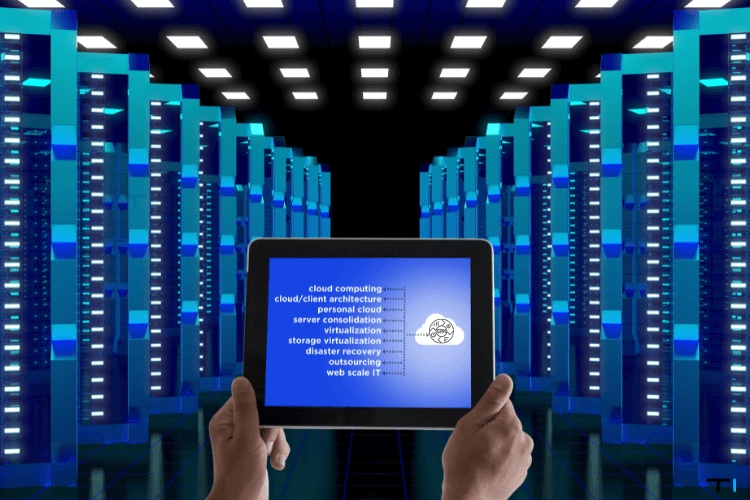 The primary function of any CRM solution is managing the customer database. Data storage is all about storing customer-related information like name, email, purchase history, age, etc.
Traditionally, it was difficult to store all the customer information and track them, but with CRM, businesses can effortlessly track customers to increase their sales and retention.
Contact management
CRM helps to collect all the customer information from various communication channels. The process of acquiring, managing, and organizing this data is called contact management.
CRM and contact management go hand in hand. CRM software is typically a broader concept, and contact management is one of the many functionalities of CRM.
Centralized hub
CRM is a centralized hub for all customer-related data. Traditionally when customer data was stored manually, it was difficult to access it. Remote working employees face the challenge of acquiring and encoding manual entries.
With the advent of cloud computing CRM systems, employees found it easy to create, store, and organize all the customer data with a few clicks. Further, cloud CRM makes it possible to centralize all your customer data and access it from anywhere in the world at any time you want.
Organizing the data
Just acquiring all the customer-related data will not ensure customer retention and loyalty. You have to organize the data efficiently to make customer tracking easy.
Having all the required information on the tip of your fingers helps salespeople solve the queries arising and give satisfactory solutions to the customers.
Tracking customer information
Manual or excel sheets related customer databases are difficult to track. You don't know which leads to follow and ultimately convert to sales. CRM platforms enable the sales team to efficiently track prospective customers and convert them into valuable resources.
You can also track customer interactions to ensure a delightful customer experience. Further, CRM also helps you track the customer reaction to market changes in a pandemic or related situation.
5. Data Visualization
After collecting and organizing data, you have to make sense of the data collected. Otherwise, the entire procedure of collecting data is reduced to that, and you will not achieve anything significant.
Data visualization is all about representing the available data in a visual format with the help of graphs, maps, charts, etc.
Track the impact of covid on market
One of the most fundamental ways CRM helps during the pandemic is by tracking its impact on customers and the market. Businesses use data visualization to gain deeper insights about their business and products, like what is selling in the market? Where should the business work to ensure amplified sales? What are customers searching for exactly?
Using data visualization tools and other visual elements, CRM systems help businesses spot emerging patterns, trends, and outliers.
Sales Performance
CRM platforms help to visually track the performance of the entire team. Further, many businesses use CRM to track their business goals and progress in the right direction.
Visual data monitors sales performance, closed deals, sales funnel and enhances focused action for the sales team. Another critical importance of data visualization is that it improves communication amongst team members, entrepreneurs, customers, and prospective clients.
Valuable insights
Humans are more attracted to colours, patterns, and visual charts. We find it easy to read charts and visual insights instead of written content. Also, you can save time by reading visual data and grabbing valuable insights within minutes of viewing it.
You may only think of bar graphs and charts, but visualization includes many more elements such as pie charts, tables, infographics, Gantt charts, histograms, and more.
Deep understanding
CRM takes a big chunk of information and breaks it into an easy-to-understand format that helps us understand our customers, market, and business. This data is then used to make data-driven and effective business decisions to increase the company's growth.
Example:
Here the graph visually represents the global revenue of big data from the year 2015 to 2022. This research conducted in 2019 says the big data and business analytics revenue will rise in 2022 (by 62%) compared to 2018 revenue.
This graph is visually appealing, and you can absorb all the information you need at a glance. It will help you make more promising business decisions for future development. This is the true power of data visualization.
6. Data Safety and Protection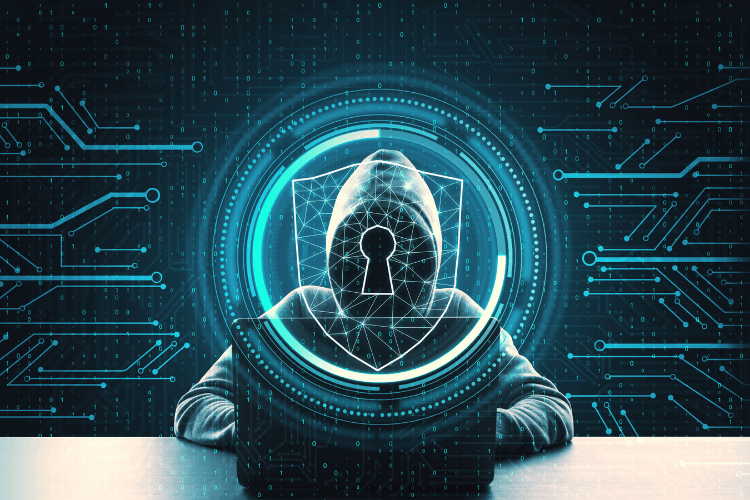 With data comes the responsibility of keeping it safe and protected. It becomes the responsibility of any business that collects customer information to ensure the protection and privacy of sensitive customer information.
The instances of cyber thefts and data hacking are rising with the increase in the use of the internet. Data privacy has become one of the major concerns for both the organization and the customers.
Biggest concerns
Customer privacy is a big concern that involves handling, managing, and protecting all the information a customer willingly gives to the company. It is the company's responsibility to keep the information safe from identity thefts, financial frauds, data leaks, etc.
Centralized and encrypted
CRM systems help to keep all customer information protected by using high-end technologies. It uses email verifications and passwords to authorize any transactions.
Additionally, it uses advanced encryption and decryption processes for all electronically transferred data. Digital signatures and biometric identification technology further intensify CRM data protection from external threats.
GDPR compliance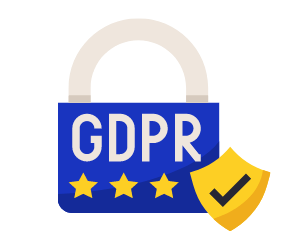 The traditional data protection directive of 1995 was outdated and was replaced by GDPR in 2018. General Data Protection Regulation (GDPR) provides a legal framework for collecting and processing customer information. This framework is directly applicable and enforceable to all the European Union (EU) states.
It involves strict guidelines for individual rights, data management, and the imposing of fines in case of a breach.
Fair warnings
A CRM solution can be easily configured to help you keep up with GDPR compliance. Customer relationship management helps with consent management. Consent management includes customer consent about collecting vital information, and it can be stored in the CRM system for future reference.
Further, CRM has all the necessary functionalities obligated by GDPR, and it gives you fair warnings in case of any breaches.
7. Overall Business Growth and Development
Customer relationship management software does more than just maintain customer relations. It provides overall assistance for enhanced business growth and development.
It does everything from acquiring more leads to customer communication to customer retention. Further, it assists in risk management, visualizing data, reducing sales costs, marketing automation, and other functionalities.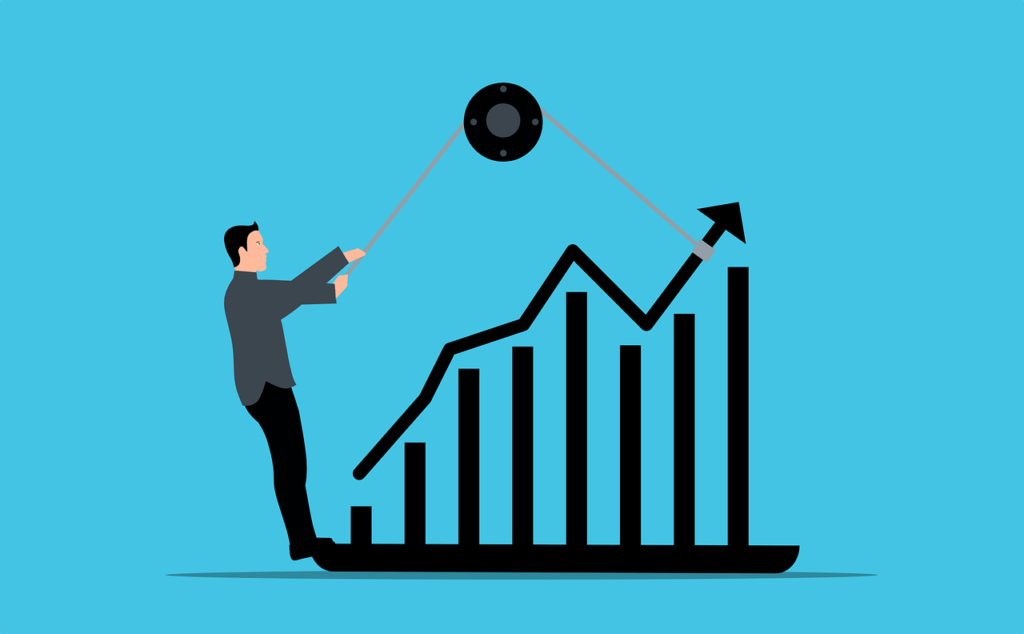 Collaboration
Many businesses use different tools like Microsoft office 365, calendars, google workspace, etc., for various tasks. CRM collaborates all such functions like calendars, emails, task management, etc., in one central place. This reduces confusion and enhances collaboration.
Further, CRM helps sales teams openly communicate with the help of emails, chats, messages, etc., among the team members. CRM helps teams work better together.
Customer relations
Customer relations are the blood of any business. CRM assists organizations in successfully tackling all the customer communication from acquiring the prospects through the entire customer journey and even after services like follow-ups.
It helps provide a better customer experience, amplifies customer loyalty, and increases customer retention rate. A research survey from Defaqto says that around 55% of customers are willing to pay more for better customer service.
Enhanced business processes
CRM assists small and big organizations enhance their business processes to achieve business objectives. It helps you find the right customer, lead them through a structured sales funnel and establish sustainable relations with them.
CRM aligns marketing campaigns, automation, employee productivity, sales efficiency, data-based decision making, and reduced overall costs to amplify overall business growth.
Versatility
CRM solutions are beneficial to organizations of all sizes, whether big, medium, or small. It provides solutions that align with all your business and customer goals.
During uncertain times like covid-19, CRM platforms help gain insights into changing market environments, needs, and customer preferences. Further, it makes your business versatile and flexible in dealing with changing market needs to obtain growth.
Conclusion

Customer relationships management is an all-in-one solution for all your business challenges and insufficiencies. While you may feel no need to invest in CRM systems right now because your business is small, you have to engage yourself with CRM systems sooner or later. They are the future of digital business. Further, the advantages of the CRM platform easily overpower the investment cost of CRM when times are hard. The list of the top 7 CRM solutions is undoubtedly the best for your business and customer journeys.