Due to the pandemic, most companies have found remote work increasingly beneficial and productive. The positives of working remotely are rapidly taking over the negative with an edge. But for a manager leading a creative team, it becomes difficult to replace the personal touch, face-to-face interactions, and managing remote employees.
Spontaneousness and personal interactions are lacking in the virtual world. With experts continuously working on the remedies for the same, new technologies and processes have come up. But first, let us study creative project management.
What is Creative Project Management?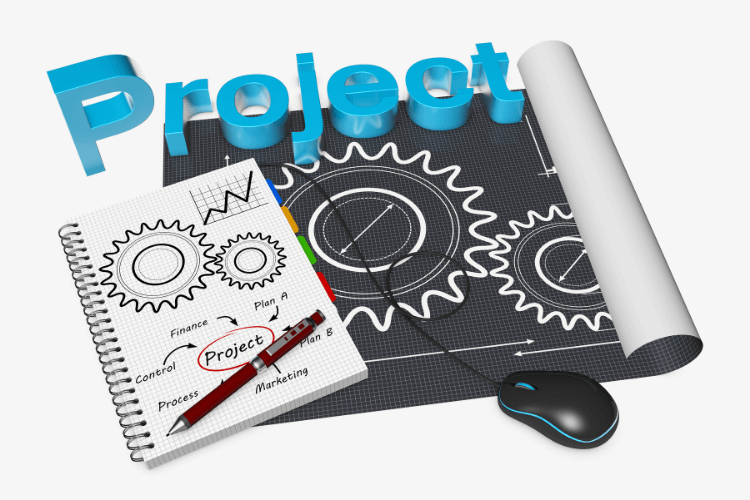 Creative project management refers to projects done in the creative field. It involves implementing one's imagination, creativity, and original work with pure determination and innovation till the very end of the project.
Creative project manager's work involves working with creative teams, creative thinking, continuous innovation, rigorous planning, and capitalization of talent available in a creative way. The project management process cycle involves four stages. It includes the following:
Initiation
It involves the introduction of key objectives of the project, creative teams, and clients. This stage also describes the project scope and what is expected to be achieved with this project.
Planning
Planning refers to defining every task and milestone associated with the project. Further capacity planning and setting deadlines are also done at this stage.
Execution
This stage involves getting things done by collaborating with teams and ensuring the team is doing the work allocated. Further, managers are responsible for ensuring minimum scoop creep and finding solutions to any bottlenecks that disturb workflow.
Sign off
Sign-off marks the end of the project and involves presenting and comparing all project deliverables with expected delivery. Documentation, recording, and storing of these reports also occur in this stage. Now, let us see how a creative manager manages a team remotely.
What is a Creative Team?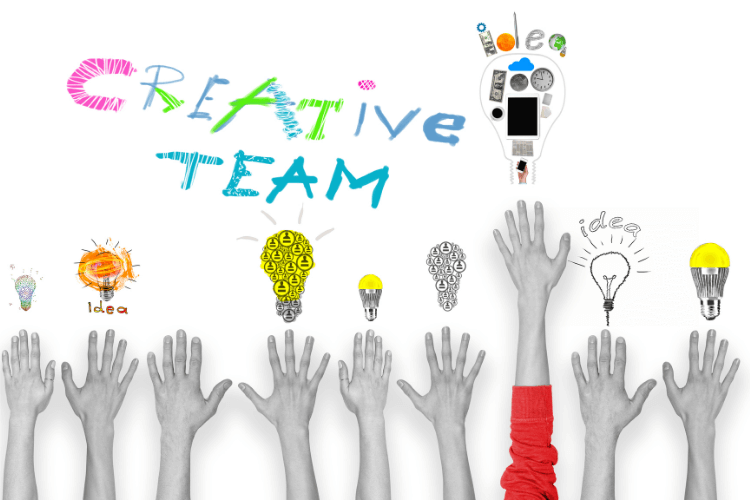 Creative teams are people who help the company grab more target audiences that are willing to buy the product, services, or facilities you offer them. They allow you to get the brand out in the market and build brand awareness by spreading the appearance, vision, voice, and message of the company's product or service.
There are different creative teams in various sectors, namely advertisement, marketing, technical, digital, etc. The creative team has a deep understanding of the project's goal and the client's expectations. They are highly engaged in their remote work and strive to inspire others through their consistent work. An efficient, creative team leader leads the team from the back and gives them the freedom to enhance their creativity and innovation in their work.
Some Features of creative teams
Innovation and creativity
Collaborating teams with intelligent listening skills
Collaborative ideas generation and application
Inquisitive members looking to solve problems efficiently
Innovation for all even the lower-level employees
Excellent communication skills
Awareness of how to work as a team
Creates an environment that encourages individual growth
Common Challenges of Creative Remote Teams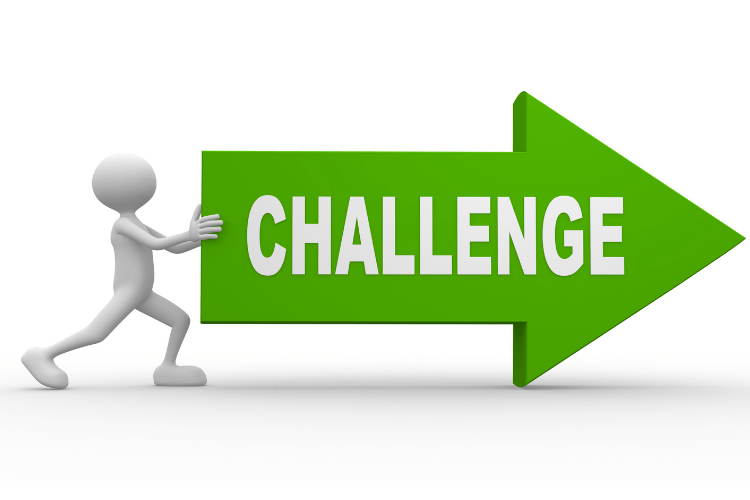 Remote work is incredibly demanding, and the management of creative work teams requires a manager's tremendous skill and attention and also some creativity. In the absence of perfect leadership and management, employees who can work at high capacity may receive a decline in their performance and engagement.
Some challenges with remote creative team management are as follows:
Lack of personal and face to face interactions
Communication gap and limited information access
Isolation from working environment and colleagues
Personal distraction during work
Internet connectivity issues and security
Procrastination and lack of focus
Decline in productivity
Though the challenges of remote work may seem massive, technologies have enhanced to offer solutions to each and every problem arising with remote working. With a bit of knowledge and understanding of the problems, you can easily overcome this challenge. Some Things to Consider for Creative Team Management With a Remote Work
12 Tips to Effectively Manage Creative Teams Remotely
Traditional leadership methods may or may not work for creative teams. Authoritative leadership may crush the creativity and innovation that the unit offers. And hence, a leader of the creative team should be very empathic, a great communicator, futuristic, flexible, and transparent.
A creative project manager should be willing and flexible enough to try different leadership styles until they get the hang of managing the creative team so effectively that it delivers excellent results. Further, remote creative teams need more supervision and attention as it lacks personal face-to-face interaction, which can be a significant obstacle in communicating transparently.
Schedule daily meetings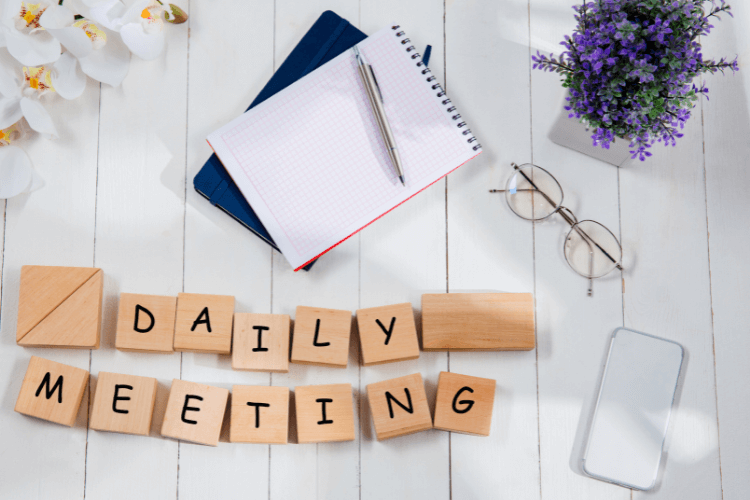 This may seem too much, but scheduling daily meetings with the remote team members ensures the manager is in sync with the work. E-mail, phones, and chats previously used to suffice in team meetings. But creative teams crave more. The missing personal face-to-face interaction can be fulfilled by using video conferencing.
With the digital transformation, many video conferencing software has entered the market with distinct features. Creative managers handling remote workers can ensure high-performing employees with consistent daily meetings. This will also ensure that all the remote employees are aware of current progress and changes.
Constant communication
A remote working environment for creative team members is constant innovation and creativity. This may change how a system works, which must be communicated to the leader. Communication should be transparent, clear, and two-way. Remote workers and teams should be comfortable speaking any query or advice to the manager and vice-versa.
Above daily meetings, check-ins, video conferencing, etc., written communication is also of utmost importance. It ensures a clear understanding of work, deadlines, and duties a manager wants to express. Work should constantly be communicated to team members to understand what is expected from the remote teams. Remote communication is the biggest challenge and of supreme importance for the success of remote employees.
Technology edge
With rapid digital transformation, it has become easy to tackle issues of remote communication and daily interactions for the team members. Tools like zoom, google hangouts, Microsoft teams have opened new gates for the success of high-performing employees.
Using these applications daily can help you get faster and more effective results. Initially, it may be challenging to get the hang of these applications, but once you adopt them and get used to them, they can work in fantastic ways in engaging and managing remote work environments.
Ensure total engagement
Remote teams have the responsibility of managing work and their obligations. Make sure you have a particular set time for communication and queries. When set, this ideal team meeting time should be the most suitable time for all the remote workers.
Keep the communication to the point and precise. It ensures less time wastage and more engagement from your team members. This communication can be done with video conferences, calls, IM, group chats, etc. However, video conferencing can prove more beneficial to ensure total engagement.
Motivating and Engaging Teams
The rise of remote work has made it more challenging to keep creative teams motivated and engaged. Engaging Video Content can be an effective way to boost team morale and foster collaboration. You can use any easy video editor to do small edits for your video presentation or training videos, create company-wide quick announcements and even use videos to onboard new remote employees. Videos can also be used to train and educate remote teams, which can help to upskill and advance their careers. It allows remote teams to see and hear each other, which can help to build and maintain human connections in a remote environment. Project Managers or team leaders can create videos to recognize and celebrate employee achievements, which can help to boost morale and keep remote teams motivated.
Set clear expectations
One of the biggest challenges remote team members experience is the lack of clarity in work expectations. While allocating any task to the team member, it is essential to set expectations. Managers should set clear expectations because, without clear expectations, a team can never deliver the expected results.
Use the right tools to break the project into small tasks and allocate them to suitable employees. Communicate all the expectations attached to the activities. Take feedback from the employees to ensure they have clearly understood their work.
Explain the Why of activities
Knowing the purpose of any activity helps you emotionally connect with the process and outcomes. A leader or manager should explain the 'Why' behind any action and the overall objective.
It will enable team members to know their priorities and role in the remote team. This will also help build a sense of belongingness, which is essential to obtain high-performing employees.
Focus on the outcome of activities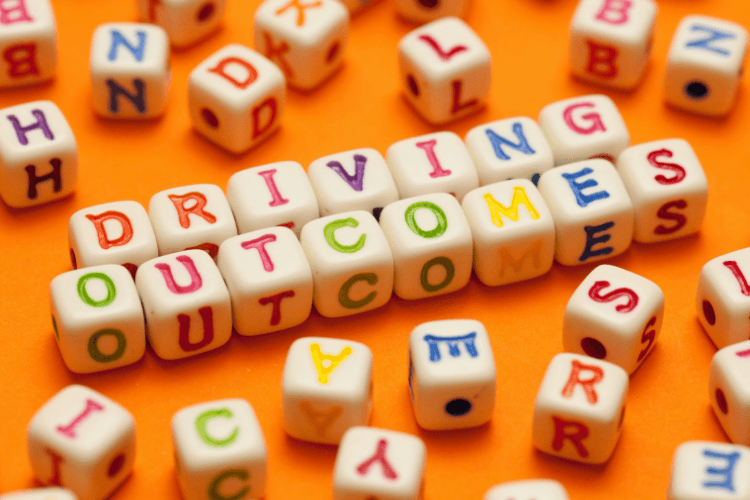 An excellent creative team manager always leads the team from the back. They communicate the set expectations, goals, and outcomes to the employees when giving any work to the team while leaving the rest of the work.
But managers are always present to deal with any crises or problems if they occur. With proper training, freedom, and space, remote teams innovate and creatively deliver the expected outcome.
Resource availability
Winning on the battlefield without proper gears and strategies is impossible. Similarly, without adequate training, creative team members can never achieve success.
Also, the resources that help remote employees work efficiently in daily tasks, such as laptops, wifi, webcams, and other technical aspects, can help increase high-performing employees in the team.
Get rid of bottlenecks
Many obstacles keep the remote workers away from their job. There are various distractions in the home office waiting to grab your focus from work. Obstacles ranging from children's attention to online delivery can disturb work performance.
Further fear, social isolation, change are other bottlenecks that keep employees from success. Managers should tackle such issues during a team meeting and minimize as many bottlenecks as possible.
Social interactions
Social isolation is the biggest challenge faced by most remote workers. Employees crave social interactions with their colleagues. Those coffee breaks and lunch breaks, taken together, were sanctuaries for employees to build connections, which are not present in remote working.
Hence, try to arrange fun games, happy hours, or a pizza party for the entire team. Ensure you do that in the work-time and not after that. The most preferred time is during the already scheduled team meetings in the last 10 or 15 minutes.
Proper socialization is essential for any team, remote or in the office. Create opportunities that foster a sense of community among remote teams. Encourage virtual socializing through team-building activities and fun competitions. This will help strengthen interpersonal ties between the members and make them feel like an integral part of the organization.
Be empathic and a real mentor
When crises occur in a remote working environment, the employees always look out for their manager for solutions. Listen to your employees, ask if they have anxiety issues, stress, empathize with their problems, and find answers.
Be a coach and life mentor, not just a manager. Connect to your employees on an individual level. As a manager, you should take the initiative and offer support and your help when needed. But don't be soft, know when to assert your leadership, and ensure proper discipline when needed. This will help you gain your team members' respect, confidence, and trust.
Flexibility
A manager should understand that every employee comes from a different home environment and circumstances. Some may have a family of 4, some of 2, and some may not have a family. Not all remote workers may have a quiet, peaceful, and spacious home office.
Some may attend meetings in a closet or at a coffee shop. Managers should understand the unique needs of each and every remote employee and act accordingly. Having flexible working hours with various time zones across the globe helps provide employees better work-life balance. You can set one official time zone for the majority of team members, but also be flexible to accommodate different talents from other countries.
Conclusion

Managing creative remote teams requires a significant amount of patience, persistence, attention, time, and consistency. Though managing creative teams remotely can be a strenuous task, with the tips mentioned in the article, you can ensure long-term gains for your employees as well as your company. The key to remote team management is connectivity, proper system, and fun for the team members.
As a manager, you must ensure that the work is not dull and employees are satisfied with their remote work environment. You also must keep the employees motivated and happy by giving the work according to their intelligence.