Introduction
Remote working has become a necessity today. Like countless other things, remote working also has 2 sides, good and evil. Remote working was very uncommon in traditional days. But with the covid-pandemic, almost all companies have started remote working.
With the ending of lockdown and normalcy being restored, businesses are starting their office work with full potential. The remote working period has taught us that though remote working has many benefits, there indeed are some evils lurking out in the corner.
The remote workers have experienced overwhelming challenges from slow internet to schedule switches to mindset change. This article explores some common grounds that remote work can not solve, along with some tips to improve your remote job environment.
What is Remote Working?
Let's start with the most fundamental topic: what is remote working?
Remote working is a work setting where the employees don't need to travel to a central location to work.
Traditionally, the workers or employees commute to their workplaces such as offices, retail stores, warehouses, or factories to work. But remote working has given the employees a unique way of working from the comfort of their homes.
Why is it now possible to work from home when traditionally it was not?
Traditionally, there were fewer resources, so employees couldn't work from home. The evolution of the internet and modern technologies has made it possible for employees to work from home. You just need a steady internet connection, a computer or laptop, and a sitting area to start your remote job.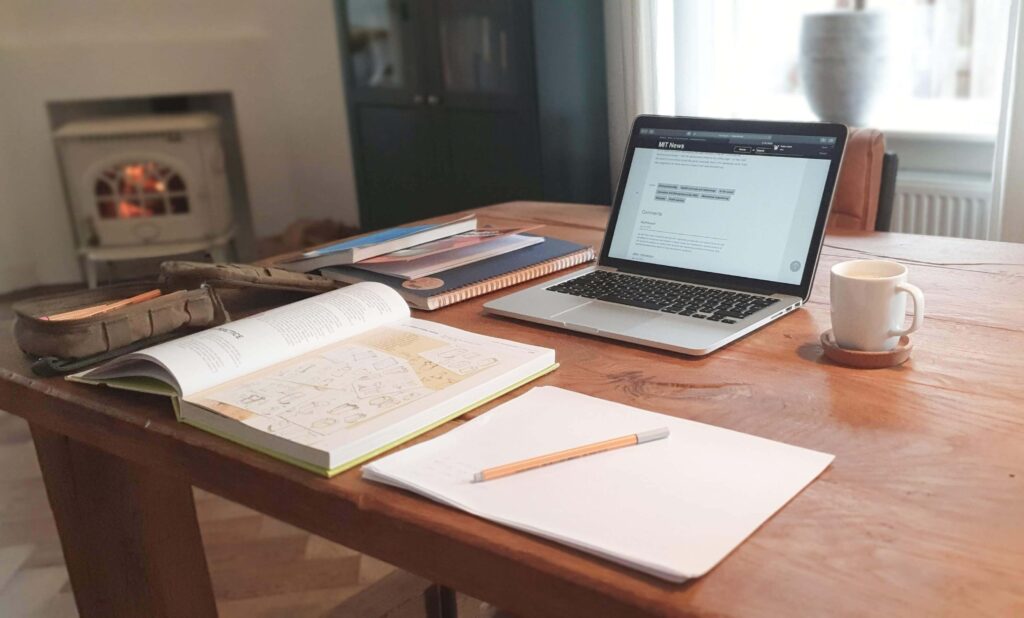 Remote working is fondly known by many names, such as work from home, remote jobs, work anywhere, nomad jobs, distance working, mobile work, and teleworking. A remote working environment has become a new lifestyle and flexible way of working for many employees.
Remote work has led to a paradigm shift in the working style of the employees. It has replaced the traditional office working with a more open, flexible, and comfortable working style.
Benefits of Remote Working
Remote working has proved its benefits in various aspects. Working remotely has advantages for both remote workers as well as employers and companies.
Balancing your work and life is the main ingredient for a happier life. In the office routine, most of the employee's time was wasted traveling from home to office and vice-versa. This long commute made employees lethargic and tired. They had no energy left to spend with their family when they got home. 
Working remotely has presented remote workers with extra 2-3 hours to spend with their family, children, parents, and friends. The feeling of happiness when you spend quality time with your loved ones has the ability to increase productivity which is good for the business.
Remote jobs have given employees the freedom to work from anywhere in the world. In the office setting, you had to go to the same office, meet the same people and work the same way. But working remotely has made it possible for you to work even while traveling.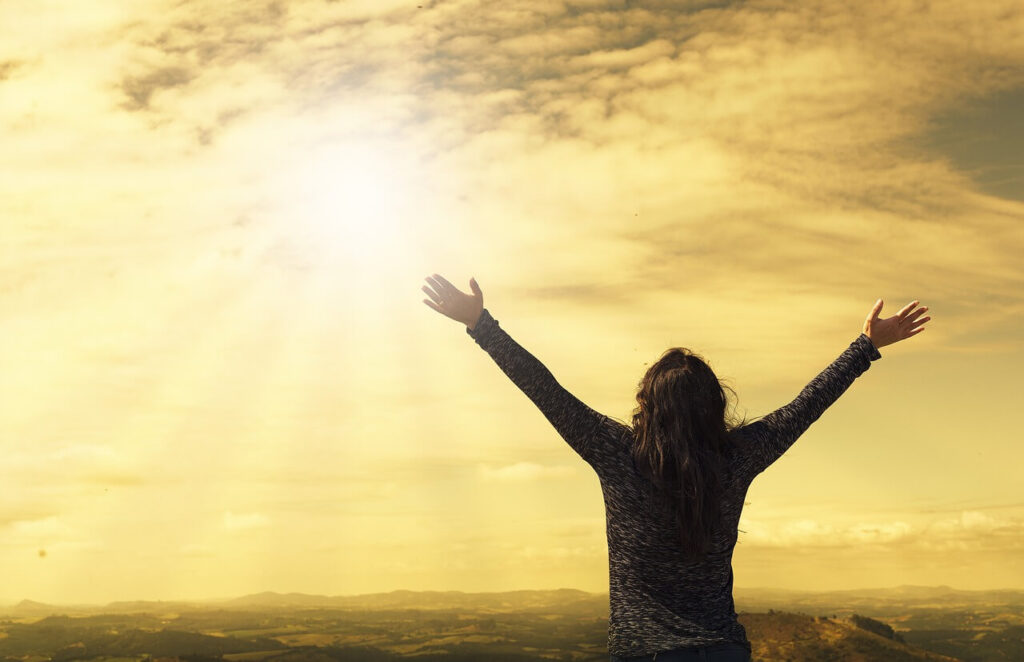 Want to meet your family in another state? Or want to travel more? Don't worry; remote working has your back. This freedom makes the remote workers happy, fulfilled, and more productive. The rate of engagement in employees also increases. Research says that employee engagement boosts when he is given 3-4 days of remote work.
Boost productivity and profits
Remote jobs have proved to be beneficial for the overall well-being of the employees. When employees are happy and their needs are well looked after, they work with complete dedication and focus. This leads to an upsurge in the overall productivity of the employees as well as the business.
No more distracting coffee breaks or long lunch hours that office employees spend gossiping and talking about things that are not meaningful. Research has also pointed out that remote working employees take fewer sick leaves. All this results in boosting employee productivity which in turn increases company profitability.
Saves a lot of company cost
Employers are always on the lookout to reduce their costs and increase their profit margins. What better way to cut down costs than a remote working environment.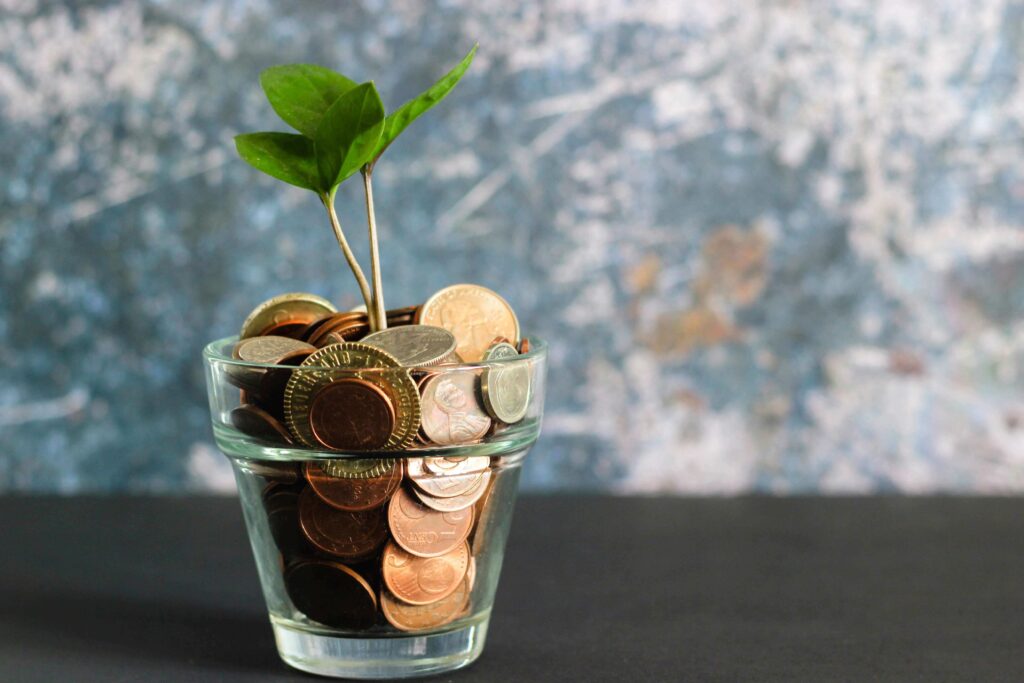 In the office setting, the employer had to foot all expenses, namely light bills, maintenance costs, internet bills, transport conveyance, lunch expenses, and more.
Remote work setting has significantly cut most of these expenses. The employer only has to pay the internet bills and laptop charges, if any.
The substantial cost that the company saves in working from home is the rent expenses. Remote working doesn't require physical office space. The real estate costs are constantly rising, especially in metro cities. Hence, saving the rent costs can help save a lot of money for the business.
Competitive edge in the market
Today's business has become very competitive. Regardless of what everyone says, employees are the primary metrics that keep the business running. The product, business goals, vision, and mission of the company are secondary factors that help the business.
Employees are the one that has the power to make your business successful, drive efficiency and enhance productivity. Employees look over the growth and proper implementation of the business plan.
Recruiting diverse talent can be a crucial differentiator that can help your business gain a competitive edge in the market. Diverse talent is scattered all around the world. Remote working provides an opportunity to work with great talent and efficient remote teams worldwide.
But not everything is good about remote working. Some challenges can make working remotely complex and demanding.
10 Most Significant Challenges of Remote Working
A study in 2019, conducted within the sample space of 2,500 employees, states apprehensive and holistic results on working remotely. Below are some of the challenges mentioned in the research.
Loneliness
As much as working remotely benefits everybody, remote employees often find themselves lonely. They are in the dilemma of asking questions like; Do people in the company even know me?
Looking at the same working space at home and seeing the same faces of your family members and children can be bothersome. Don't get me wrong, we all adore our family, but sometimes we need a change of environment to focus better.
We would roam around the office and meet our co-workers in the office. This co-worker face to face interaction and the office environment can be beneficial for increasing creativity and productivity.
The sense of shared purpose usually seen in the office is lacking in the remote environment. This exposes remote workers to social risks like loneliness and burnout.
Separating personal and professional time
Another significant aspect that remote employees find hard is switching off their work mode. Office routine lets employees leave their work, mentally and physically, once they have exited the workplace.
But a remote worker finds it difficult to differentiate when the job ends as they work and live in the same space. This leads to problems in unplugging from work.
The above research says that remote workers, though they have unlimited vacation time, only take it for 2-3 weeks per year. Further, even if they take a vacation, they carry their laptops to do extra work.
Employers often ask them to bring the laptop with them in case of urgency, and the work continues in the vacation setting. Also, only a limited number of companies offer unlimited vacations.
Lack of communication
The crux of every management problem is lack of communication. Remote teams often lack coordination, clarity, and understanding. This can lead to confusion and distortion in work. The team manager has to have excellent communication skills and direct every step of the project by understanding the team's current position.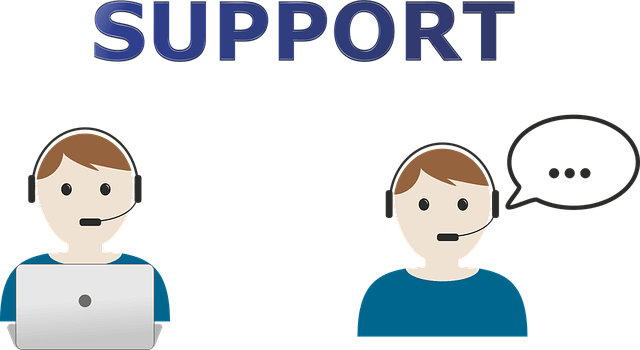 Further coordinating the team members from different time zones with different cultures and skillsets can be complicated. Around 48% of team managers claim communication to be a potent barrier in a remote work setting.
Communication failure can lead to various downfalls such as employees feeling isolated, a decline in work progress, decreased productivity, low employee morale, and many other problems.
Distractions in work
Distraction in work is the enemy of productivity. It is a silent killer that can compromise the entire team's progress. According to Buffer's report, distractions are the 4th most common challenge in the remote environment.
Some of the most potent distractions that make you unproductive are mobile phones, especially social media, running household errands, taking care of a child, loud TV noises, pet care, etc. With so much distraction at home, it becomes difficult for remote workers to focus on their work.
Family as well as digital distractions doom your productivity and halt team progress. You can leave your home and go to the nearest restaurant or cafe to work. But outside settings can come with an additional set of distractions.
Time management issues
Working remotely comes with the challenge of time management. Remote employers have a long list of to-do tasks to be completed within a day. Achieving a long list of activities requires proper scheduling and time management. Otherwise, the remote employees will have to overwork themself to complete the task within the deadline.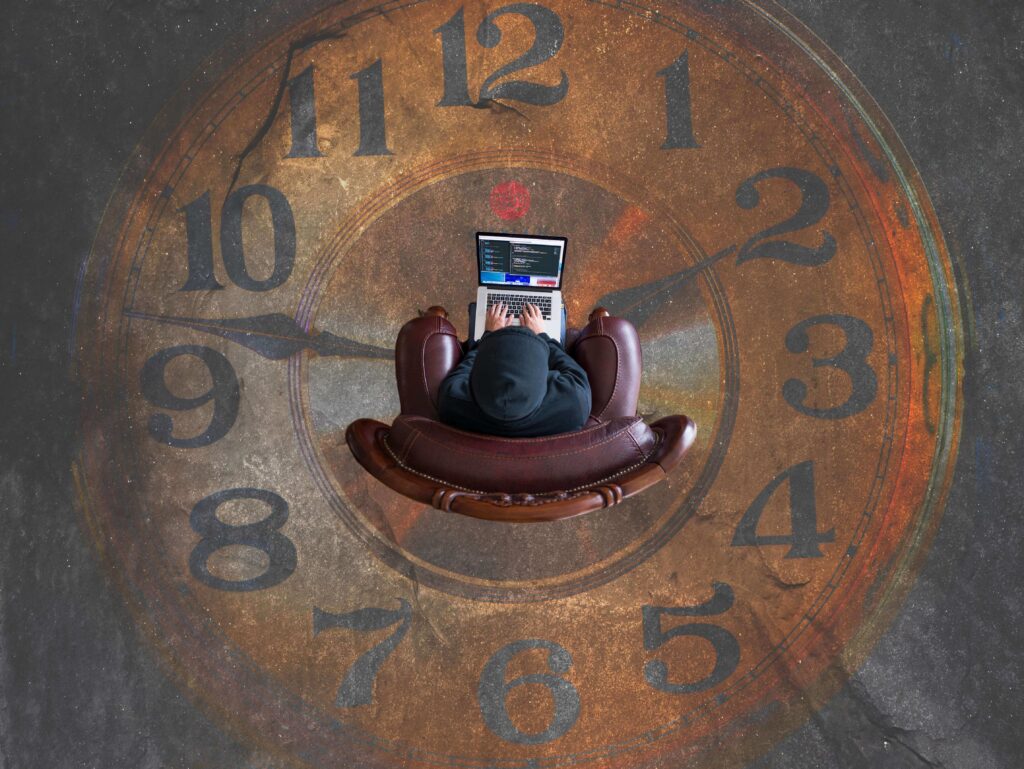 Remote workers need to be expert time managers and masters in prioritizing techniques. However, not all the employees know this. In fact, more than half of the total employees rely on their seniors to tell them what to do.
Managing your own work is complex and requires top-notch dedication and motivation. Working remotely demands discipline, but with no one to constantly overlook over our shoulder, it becomes easy for remote employees to procrastinate.
Lack of motivation
There is some social pressure and motivation to complete the work in the office. Remote workers have to be self-motivated, disciplined and committed to their deadlines to complete the work within the deadline.
With no one monitoring the work, you are easily tempted to watch tv for some time and then work. The one episode you wanted to watch suddenly turned into 5, and you have wasted your entire day doing nothing. While I am not saying that remote work can't be tracked, the difference in the timezone makes it difficult.
Also, it is human nature to do all the easy tasks first while procrastinating the complicated tasks for later, which are seldom done. Even if they are done, the quality is deficient. This can block the entire project's progress, which can be disastrous.
Technical engagements
Remote working totally works on your internet connection. An internet outage or computer breakdown can easily drown all the hard work of a remote worker.
Internet stability and consistency are a challenge, especially in developing countries. Further, having a stable wifi connection is not all. The video conferencing apps used for virtual meetings may not be reliable.
The technical glitches and slow connection can waste time and lead to frustration. Also, if you don't have an automated backup facility, you have to take manual backups whenever needed, which is mostly every day. All this can be bothersome and lead to low productivity.
Trust issues and conflicts
Personal face-to-face communication helps to create the feeling of bonding and increases mutual trust among the team members. You are bound to trust things or people you have actually met.
The small coffee breaks or office gossip help us bond and trust others. Working remotely, you are by yourself. Though there are group conversations and meetings in remote jobs, they are not satisfying. Team building exercises are essential for cohesiveness and social conventions, which are lacking among remote team members.
Also, the managers of remote teams are doubtful of remote employees' ability and hence obstruct their freedom by micromanaging everything. This leads to major trust issues and conflicts between remote teams and managers.
Unhealthy lifestyle
Working remotely can easily let employees get hooked on some bad habits. With the kitchen just a few steps away, you will become a zombie eater, eating whatever food you get your hands on.
The unhealthy chips or junk that goes into your mouth can lead to obesity, heart diseases, cholesterol, etc. Further, working from the desk the entire day, you seldom get up or move. This inactivity, combined with overeating, can harm your health and mental abilities.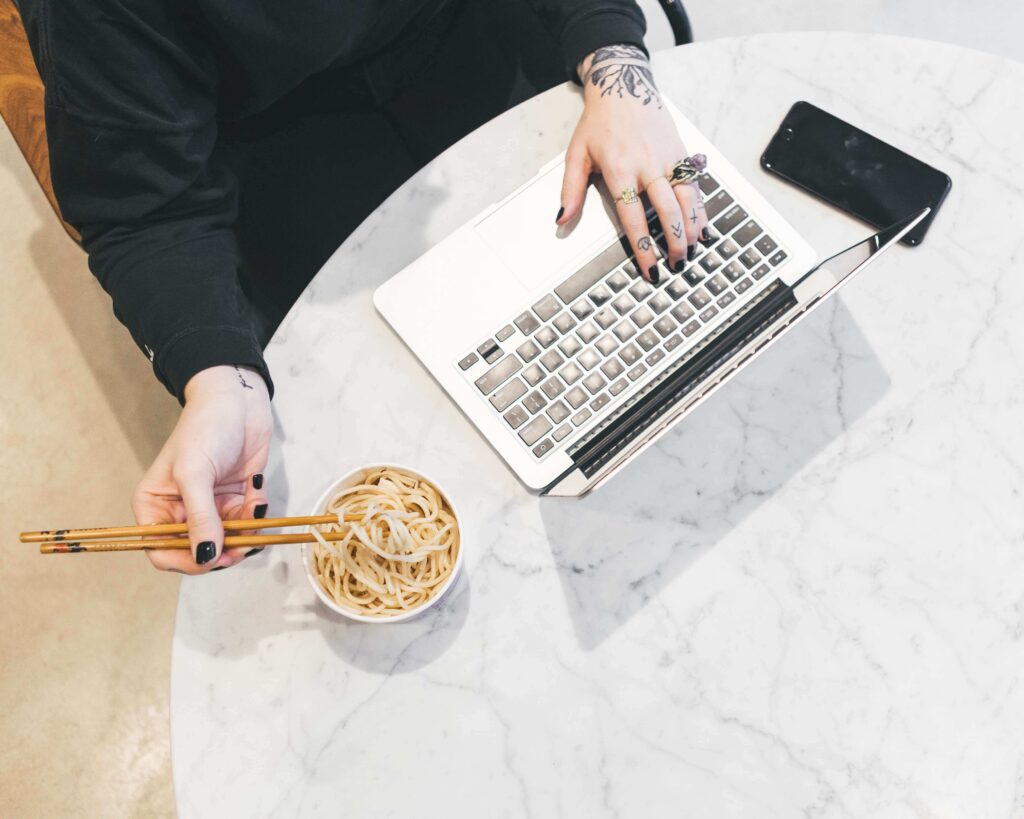 Eating so much renders you lazy and lethargic, affecting your concentration on the task. Endless working hours that remote workers spend slouching down on their laptops or desktops can lead to neck discomfort. The blue light from digital devices can lead to major eye problems.
Measuring performance
Remote managers find it challenging to measure and track real-time project progress. Further, it is not just completing all the tasks within the deadline but the quality of the work done which is essential.
Some employees may do the tasks just for the sake of completion. While others may fully immerse themself and be engaged in their work. Doing focused work may require more time, and the remote worker may miss the deadline.
Deadline is important, but efficiency and effectiveness of work matter more, which the remote managers sometimes ignore. This may force engaged employees to submit low-quality work or miss the deadline. Both of these lead to losses for the business.
Things that Remote Working can't solve?
Various remote workers experience both positive and negative sides of working remotely. Remote working is hard, and there are some problems that working remotely can't solve.
In a new study from the O2 business, 2099 respondents who had worked in an office were interviewed. The following points were found in the survey:
A significant number of employees like to work and split their week going to the office and working remotely.
To ensure greater workplace productivity and individual work, they called for close alignment of IT, operations, and HR.
Less than 65% of employees felt the business was equipped to adapt to post-pandemic flexible work arrangements.
Some other facts include not getting access to the work system needed for their jobs (42%), not having a laptop or desktop provided by the company (31%), and no access to video conferencing (45%).
Unreliable internet access
Employees working remotely often leave the metro cities and go back to their native places. These native places are mostly in remote locations where you may not have a reliable internet connection. Though the popularity of the internet is growing, there are many places where the internet is slow and unreliable.
Connectivity from such remote places becomes very difficult. 43% of respondents from the above survey said they lack reliable internet connectivity.
Working from an unreliable internet connection further escalates the chances of cyber leaks and other security breaches.
The under-equipped remote workers are the loose link that can risk the privacy and security of customer data, sensitive business information, and such.
Further, the hackers can easily be led into the system even via a small loophole, which these unsecured connections easily give away.
Working remotely depends on various third-party apps such as Zoom, project management tools, and other collaboration software. There need to be detailed assessments of all the external and internal apps remote teams use.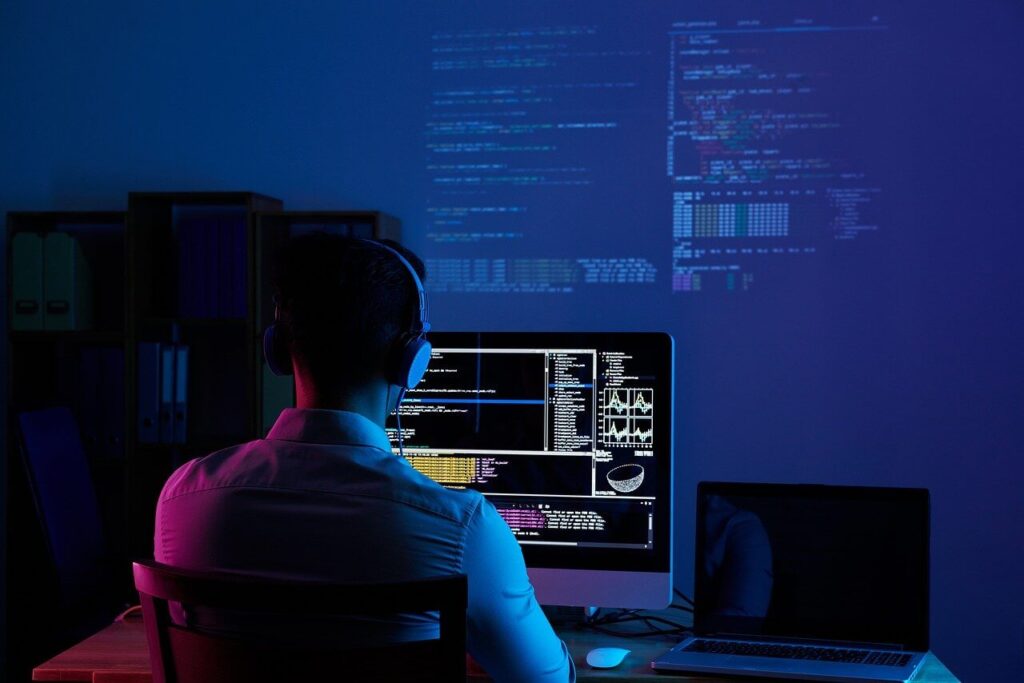 Technology can make our lives easier. But it comes with its own problems, like teaching remote team members the basic features of each and every app the company uses, their backup procedures, their security protocols, etc.
Remote employees need to have a tight grasp of all these things to complete their work effectively. Changes and evolutions in technology are continuously making progress. While tech is good, it is not the perfect solution yet.
Lack of adaptive processes
The office was old, but it had specific procedures and processes that were tried and tested to deliver results. These processes were designed and refined with the help of years of feedback taken from the customers.
This detailed feedback acted as a guideline that helped team managers in various HR processes, onboard training, resignation procedures, recruitments, etc.
Remote working lacks this adaptive process as it is relatively new and has not been tested much. Even if there are processes in remote work, they seldom work at the individual level.
Traditionally, only a small number of people had the option to work from home. The pandemic gave a boost to the remote working environment. Hence, working remotely is relatively very new for everyone.
There is a drastic transformation in the way of working. While the young generation gets the hang of everything quickly in remote work, the Millennials often get stuck. The learning curve for the Millennials is steep, and they are reluctant to learn after so many years of doing things their way.
Further training employees is very complicated on the web. You can't expect employees to learn everything from YouTube videos. Remote employees often come with new excuses like the internet not working, power outages, and personal and family problems for not joining the training.
Remote working vs. office environments, which is better?
The debate about which environment is better, remote working or in-office, is in full swing. It is a never-ending debate with remote employees siding with remote work while office workers siding with the office environment. Unless you are a public company willing to burn a lot of money on testing, the argument will continue.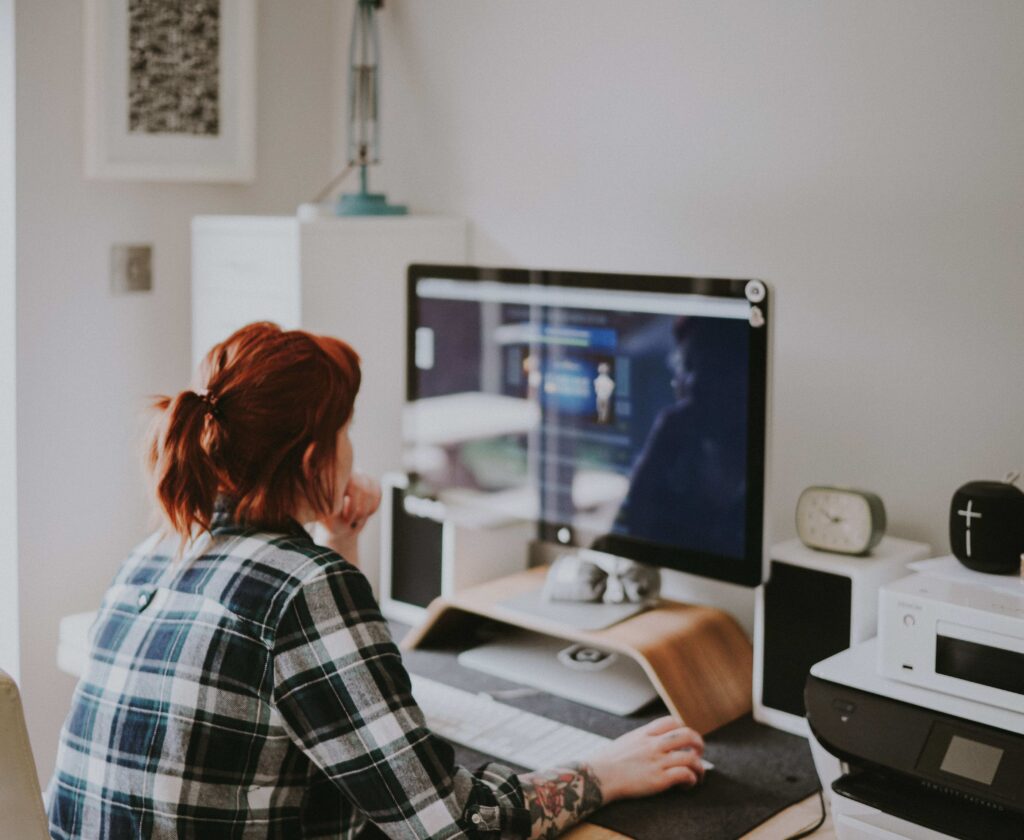 Pros of Remote working
A wide range of talent: When a business is not attached to working from a specific location, it can hire people from different time zones.
Improved work-life balance: Remote workers claim that they have less stress and a healthy work-life balance.
Saves time: Working remotely significantly lowers the traveling time, which can be used for other recreational activities.
Employee retention: A remote worker is more likely to remain in a company that provides good opportunities, which can be done from home.
Cons of Remote working
Software upgrades: Though software updates are essential for good quality of work, they are time-consuming, cost heavy, and people require time to understand the new upgrades.
Cultural and language barrier: Remote working involves employees not only from the same time zone. This makes it challenging to confront social and cultural practices across the remote teams.
Connectivity and conversation: Working remotely requires thorough pre-planning and active to-do lists to be communicated regularly. Communication in remote areas though improving is still not perfect.
Hardware expense: The company needs to extensively invest in hardware such as laptops, software, mobile phones, etc., for their remote team.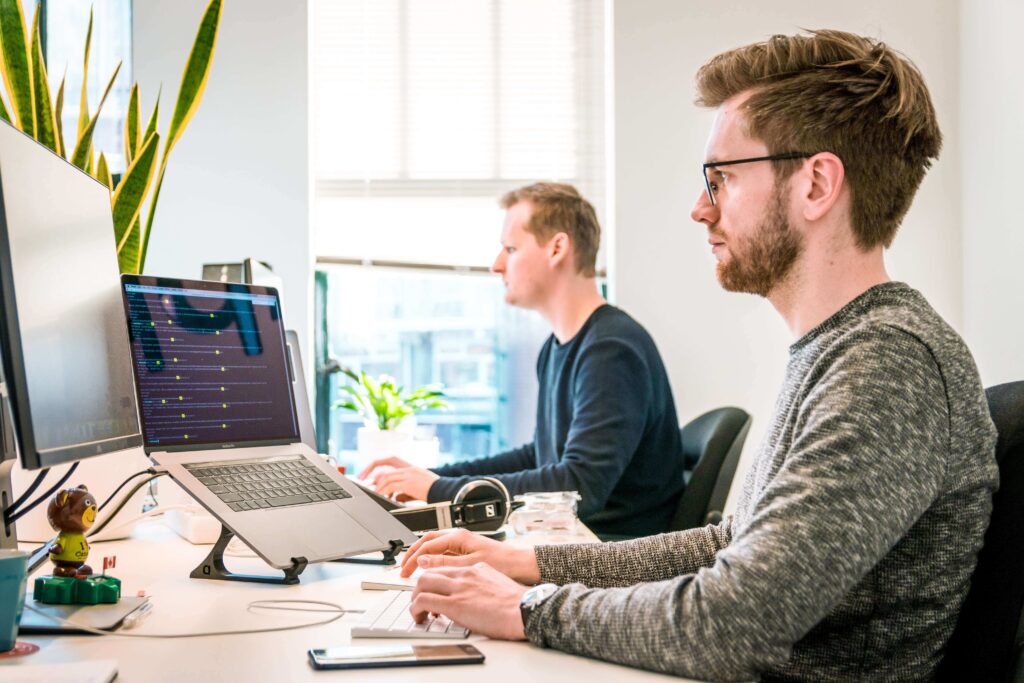 Pros of Working from the Office
Team collaboration: Office employees have a better team experience and morale. In-person meetings can help create strong bonds among the team members.
Face-to-face communication: Face-to-face communication is personal and one on one without any screen in the middle. This personalized team communication satisfies our need to be social.
Increased creativity: Office employees have in-person meetings to brainstorm new ideas and creativity, which is difficult in the remote work environment.
Monitoring: Managers can quickly go visit the co-working space of the team member to check the work progress and rectify errors on the spot.
Cons of Working from the Office
Increased overhead expenses: Company has to pay a massive amount of overhead for rent, light bills, lunch, etc.
Decreased productivity: In comparison to remote employees, the productivity of office workers is less.
Competition: Sticking to one dedicated office space mentality can keep business from growing. Also, companies face fierce competition from other companies providing remote working opportunities.
Office politics: Most office employees face dirty office politics in the pursuit of bagging name, fame, money, and credit.
Solution
The best solution for a small business or startup that faces confusion about choosing a remote work environment or office-based environment is to ask their employee's opinions. Go with the options that most employees are comfortable with.
You can also give a lucrative option of hybrid working. Hybrid working means combining both remote workings as well as office working. Let the employee decide without any force, politics, or layoffs. Give them an honest choice and let them set their own terms. This will lead to the smooth functioning and fewer conflicts in the future.
It is all about communication
Everything in remote jobs is about technology, even communication. Using Zoom for video conferencing is about communication, but it is software technology. And technology can go haywire at any time.
But we try to foster transparency and productivity with, live chats, Gantt charts, Kanban boards, time tracking, emoticons, and various other facilities in remote jobs.
People also say office work is unsuitable due to dirty politics, snarky judgments, hesitation to share ideas, etc. But how is sitting 2 screens away, half-naked, with half attention going to solve problems?
Here, we should understand that both remote working and office working can lead to failure if there is a lack of real communication. Tools are rendered useless without honest communication.
Further, people working remotely are more prone to multitask, which can decline your productivity. Remote employees also have problems with time trackers taking screenshots.
Multiple remote workers have zero knowledge about operating Gantt charts or Kanban boards. Also, less than a handful of people are interested in attending the zoom training for such a cause. Also, designing, conducting, and attending these seminars requires time.
It is not only about money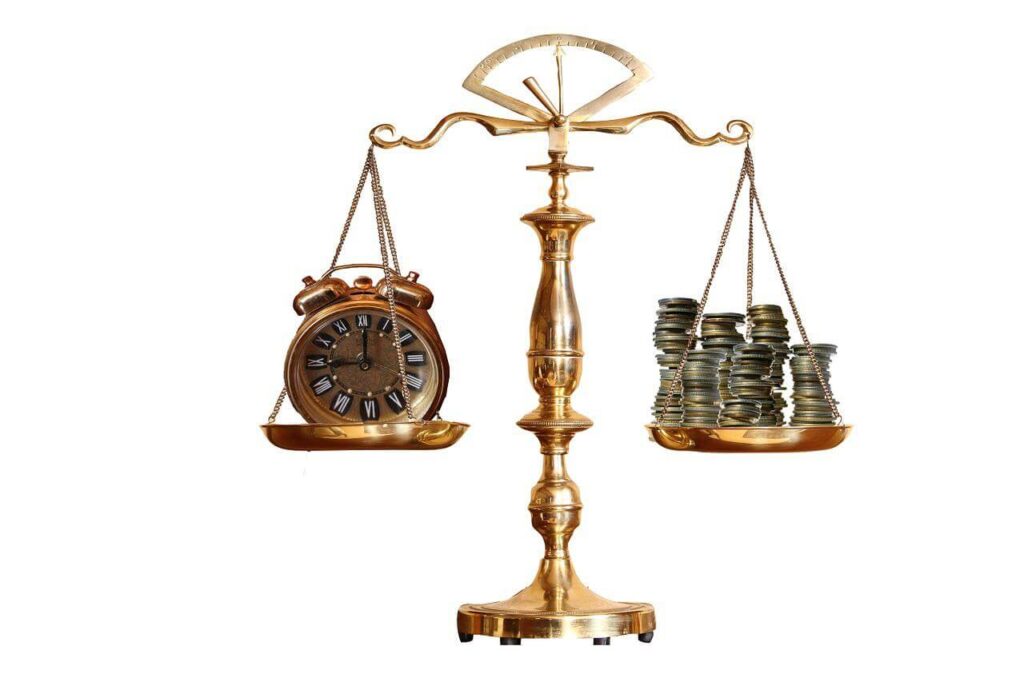 In a traditional office environment, employees used to go work for companies that paid good remuneration. Today, situations have changed. Now, it is not all about money. Though money is a necessary fuel, other things are also considered.
Remote jobs radically cut off the expensive overhead of working and living in a metro city. There are no more costly rents, long commute journeys, and living in cramped apartments. Remote work gives an opportunity to live with your loved ones. Remote employees set their own standard of living and love the idea of freedom. The concept of work and chill has taken deep roots in the mind of people.
Businesses have a seemingly weaker hand, with many companies providing remote work. Further, remote work is beneficial for companies as well because it exponentially cuts off business expenses and increases profit margins.
Will remote work go away?
The hard truth about working remotely is that it is here to stay. Even with all the problems and challenges, most employees hope that remote work is here to stay for long. People thought when normalcy was restored after the pandemic, the companies would start in-office work for all their employees. But more and more remote workers are inclined towards work-from-home opportunities.  
In fact, a survey conducted by Harvard School found that around 80% of the employees would like remote work to continue full-time. Our society has changed, and people have accepted this new lifestyle with open hands even with all its flaws.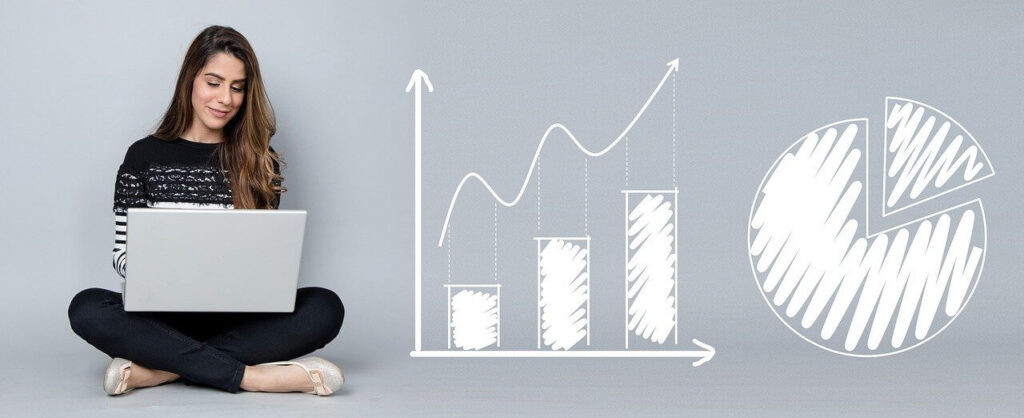 If your company does not provide the remote work feature, the employee can easily switch their job to a competitive company that offers remote work opportunities. This can be a significant loss for the company. Additionally, there will always be many talented and experienced people you want to hire for your business. But they have their own terms.
Most people would demand work from home, and failure to give this opportunity would lead to a talent shortage, which can ruin a business's reputation. Creative people are scattered worldwide, and remote work can help your company connect with them as most of them prefer remote jobs.
How do we figure out seamless working in the remote working environment?
As discussed, remote working is not going anywhere; it is here to stay. Here are some suggestions that can help you work remotely without difficulties and problems.
Have full knowledge of the remote team members' strengths, weaknesses, and requirements. Team members should also be aware of company policies, missions, objectives, etc.
Know the right amount of communication needed to ensure work completion. Have transparent and two-way communication with the help of collaboration tools and project management systems. Ensure every remote team member knows exactly what to do.
Even after everything, there can still be problems with communication, and many managers may face mismanagement problems. In such a case, solve the problem by going hybrid.
Training can be a significant concern for remote work. Online training is not as reliable as offline training. Estimate how much on-site training is needed and call the employees accordingly. Check with the employees and set the most suitable days for employees.
Allocate and make arrangements for all the resources for the days that employees come to the office for work.
The company can focus on taking remote employees on a contractual basis rather than full-time hirings. Nothing can beat that because the work is specialized, scalable, and quick. Similarly, you can have a business of marginal products.
Conclusion

You need to understand that every industry is different. Hence, deciding which is better remote work or office work for which industry requires a lot of testing. You will never be 100% sure what works and what doesn't work without testing. AI is the future of tomorrow. But today, we are still doing some things in the traditional way. This is because business needs human interaction. Technology is vital for remote work, and it is developed by humans for humans. Hence, this topic is divided equally into both sides. You have to decide what suits your business best, remote working or office working.