Earlier, the focus of the researchers and entrepreneurs was on understanding business relations with different networks. Now, it has shifted to managing various business networks simultaneously. The multiple business network workings are related to synthesizing the current management knowledge and managerial capabilities in complex and varied businesses. The discussed set of propositions and concepts in this article helps develop the ability to succeed and manage different business models.
To continuously remain ahead of your competition, the business must frequently adapt and innovate different business models. Entrepreneurs can adopt ideas and frameworks mentioned in the article to benchmark their efforts and embrace the changing environment to attain success. This article sheds light on the techniques and tips to manage multiple businesses and ensure business continuity.
Multiple Businesses
Today, starting one business is a tough job, but owning more than one business can be even more daunting for an entrepreneur. While owning and managing several businesses may sound strenuous, it is not impossible to achieve it. Starting multiple businesses online requires a robust internet and communication structure.
Today, it is common for entrepreneurs to branch out and try new things along with their existing businesses. These are called serial entrepreneurs who manage varied types of businesses single-handedly. Entrepreneurs should constantly evolve their working pattern to cater to the changing needs of the platforms.
The average work of a serial entrepreneur includes: 
checking emails and ensuring customer satisfaction
tasks evaluation and proper delegations
managing the deadlines
idea implementation and creativity
resource allocation and availability
motivating the team and foreseeing the reports
Some Benefits of Multiple Businesses
An entrepreneur owning online businesses has an attractive financial income from all the business platforms managed by him.
They have a thirst to prove themselves by being extremely focused, disciplined, and driven by their work.
Owning multiple business networks makes you more efficient in using your skill sets and keeps your mind sharp.
Splitting the time according to the need of every business is the core of managing businesses online.
Some Downsides of Multiple Businesses
The expense of setting up the business, purchasing expensive domains, and hostings are very high.
The challenge of meeting the deadline of every project within the set boundary of time.
The stress accompanied by managing several activities can disrupt your work-life balance.
Challenge of giving active customer service to all the customers.
Though it may sound crazy and unreasonable for a single individual to lead multiple business models, it is not impossible. Many people are successfully managing several businesses online.
Here are some impressive tricks that can help you accomplish this impossible-looking task.
Top Ways To Manage Your Online Businesses
1. Plan your Web Assets Wisely
Your web assets include your websites, social media pages, hosting accounts, and other related assets that help organize and plan your business efficiently. You should optimize and integrate your social media accounts and websites with relevant keywords and information to enhance your brand and goodwill. There should be regular updates about the company information and data on every platform.
All these meshed together will give us a robust marketing plan that can help your businesses to prosper. Planning all your web assets is a complex task. The project management tools can help you plan and organize all your assets easily by tracking everything you do and helping you meet deadlines. The project management tools make your life a lot easier and give you time to focus on things that need your attention.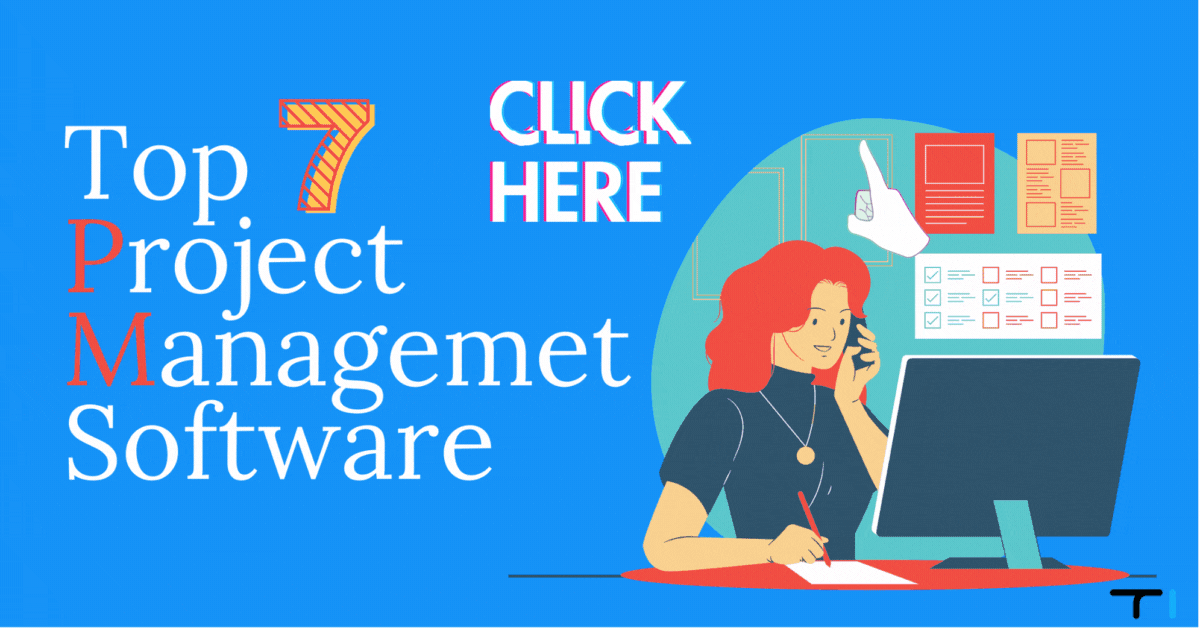 2. Customer Record-Keeping
Online businesses have a legal obligation to safeguard and protect the customer information acquired online while making the deal or accepting payment. Today, customers have become aware and have the right to keep their data secure. It is the responsibility and moral duty of online business owners to keep the system updated with the latest technologies and mend loopholes.  
Maintain all your customer records safely on the system and have secured backups ready for use. Restrict the unnecessary access of customer records to employees. Customer Relationship Management (CRM)  software is the best alternative to keeping all your customer data in a centralized and secure place. Along with storing customer data, CRM also helps identify sales opportunities, updates you about service issues, and aids you manage marketing campaigns. 
3. Online Brand Reputation
Whether the business is online or offline, it has the long-term goal of making goodwill and a reputation for the company. The sole aim of online business works on the mouth publicity and brand of the online business. Even a single mistake can taint the hard work of the entrepreneur damaging the online business's reputation.
Reputation is vital for online business as it directly affects the visibility and integrity of the online store. The key to building goodwill for the online business is control. Ensure effective control over the work and set strict guidelines for online postings. Learn to accept mistakes and deal with dissatisfied customers patiently. Impress your customers by helping them make safe and quick online payments with the help of payment gateways.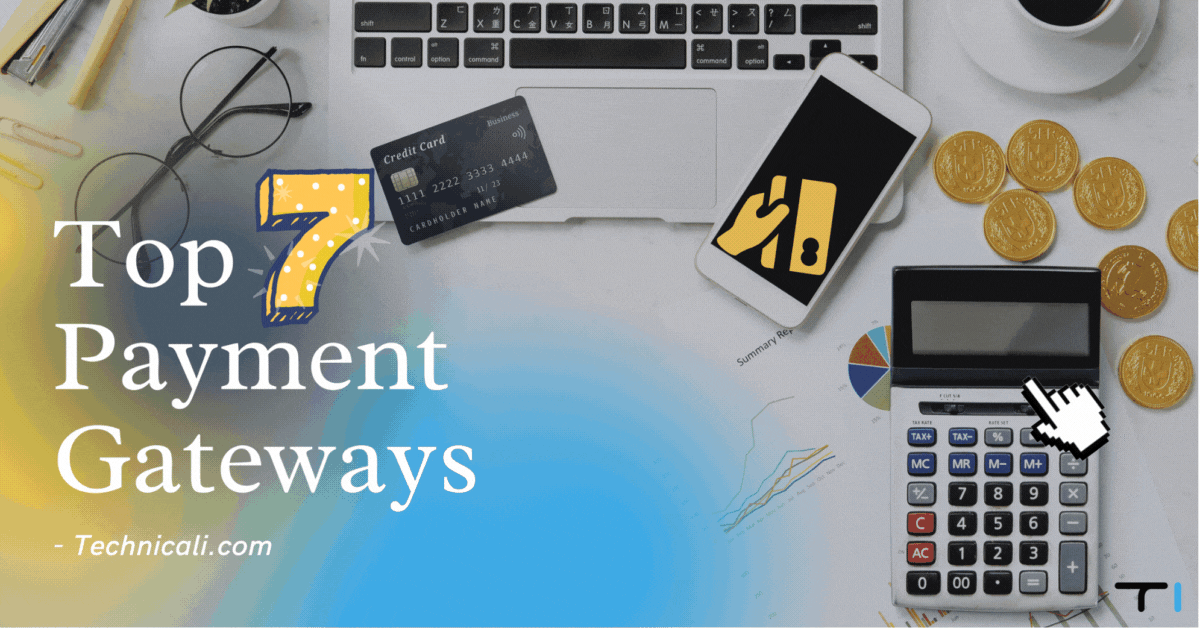 4. Persistent marketing
Persistence is the most fundamental quality to make your online business successful. The quality of never quitting and always moving forward helps online businesses to make a mark. Being persistent in doing the right things for your business will surely make your business accomplished. Persistency is needed to build goodwill and brand recognition in the online market. It will guide you till the end of the road and help you achieve all your goals. The stubbornness of the entrepreneur to make online businesses prosper will push him to the finish line.
Persistent marketing is a strategy that provides an opportunity to create the digital buzz and brand presence of the business. It involves various marketing platforms such as e-mail, social media, online advertisements, events, web pages, etc. These marketing assets aid in engaging the customer and making your messages and brand more credible. Entrepreneurs often use Email marketing tools to create, send, optimize, and report their marketing campaigns. These tools create automated personalized messages and send them to your customers, enhancing customer relations.
Check out the best marketing tools here.
5. Know your Team First
While managing multiple business platforms, a single person can't keep track of everything that is going on. It becomes vital to trust your team's abilities and capabilities. Hire all the right people that would help your business to prosper. Staff employees that are passionate, knowledgeable, skilled, and eager to learn new things. Employees' capabilities should be such that in your absence, they can manage the business efficiently.
Your team is the backbone of the business. Treat the employees with respect and give them opportunities to grow. Enterprise Resource Planning (ERP) systems can help the team organize and manage all the day-to-day activities involved in the business. ERP technologies can help in accounting, project management, supply chain management, procurement, and risk management. It further assists in planning, budgeting, reporting, and forecasting finances. ERP suites also include enterprise performance management to gain insights into business performance.
6. Finance and Accounts Management
The company's financial data is essential to analyze and compare the performance of various other companies. Financial statements such as Balance sheets, Profit and loss statements, Cash flow statements, and Income statements can help entrepreneur improve their businesses. The regular work reports help entrepreneurs gain insights into the companies' progress and allocate more time to the lacking business.
The financial benefit is one of the most attractive motivations that keep the business running. Accounting the finances determines the ability of any company to make money. It also provides a standard base to benchmark the value of our business. Today, business owners are using advanced accounting software to maintain the financial accounts of their online businesses. These accounting tools enable management to make better decisions, improve performance, enhance strategic goals, and add value to the online business.
Learn more about Accounting here.
7. Latest Trends in the Market
Trends are the statistical representation and analysis of data over time. Businesses of all sizes take advantage of these trends to optimize their business and predict the future to make strategic decisions. Business trends awareness is an important aspect that helps you to become conscious of changing business environments. The entrepreneur's skill to know the latest trends and predict the future trends surrounding them can help gain a competitive advantage over the competition.
It is crucial to acknowledge that the online industry is ever-changing. It is necessary to move with the changing trends to beat the competition and stay ahead of the curve. For example, over a few years ago, no one would have imagined making online payments using smartphones. But today, due to the corona pandemic, UPI payments and QR scanners have become a necessity. Similarly, cryptocurrency payments are the future trend of payments that are slowly gaining momentum in the USA, Canada, Australia, and many other countries. Google trend is an outstanding tool that can help measure and analyze a particular topic's search interest on Google.
8. Outsourcing
While owning more than one business simultaneously, it becomes difficult for an entrepreneur to give their best to all online businesses. Here, outsourcing plays an important role and helps the entrepreneur to delegate work to experts. Outsourcing in simple language means appointing an outside party to get things done. Outsourcing can be a tool to cut labor, cost, and other overhead expenses. It helps to delegate the work to experts and focus on the core aspect of the business. The significance of outsourcing lies in the cutting of cost and time to complete an activity.
Global internet connectivity has changed the scenario for outsourcing and opened doors for small enterprises to take advantage of outsourcing. Today, you can outsource virtual assistants, SEO, graphic design, customer support, data entry, social media management, content management, and many other things. Now, the question comes, but from where to outsource these services? The answer to that question is Upwork. Upwork is a freelancing platform where you can connect with enterprises or individuals to get your work done. This highly competitive marketplace has experts that would complete your project in less time and within your budget.
Check out the Upwork for Outsourcing.
Some Pro Tips To Help You Manage Multiple Online Businesses
To better manage and organize activities, it is necessary to note the tasks in a diary or a device. Though there are various apps like OneNote and Evernote, the satisfaction of writing on paper with a pen is non-replaceable. Crossing out the tasks or tearing the paper after the completion gives a sense of accomplishment. 
Moreover, ideas come spontaneously, so it is better to carry a notepad to scribble on the spot. If not noted immediately, you may forget the idea that could change your business. Many successful people who own multiple business networks like Bill Gates always carry a diary to make notes of their experiences and ideas.
It is a known fact that managing multiple businesses is no walk in the park. It requires a lot of dedication and focus. Even if you are organized and have dedicated backing, it is easy for you to burn out and become less productive. Prioritizing your work helps you to stay productive and deal with multiple platforms at once.
Prioritizing simply refers to creating a list of tasks, evaluating it, and allocating proper time to the work. Take the help of the reports to spot the areas which need your monitoring and expertise. Give more time to the areas that are lacking behind.  
You probably would have heard the saying Time is what we need the most, but what we use the worst. So use your time wisely. While working on multiple online platforms, time is money. Invest your time wisely by making a schedule and prioritizing various activities.
Don't just make a schedule, be sure you stick to it. Otherwise, you would be stuck with piles of undistributed work and stress. Don't forget to have a scheduled time for breaks and family. Streamline your schedule to make time for work, family, and yourself.
Quit micromanaging things
Managing a variety of businesses comes with a lot of pressure and responsibilities. While working, you often sweat too much about small things that don't matter a lot to the company. You are so focused on managing micro aspects of the business that you forget to look at the bigger picture.
Practice delegation of authority to the right people and set realistic expectations to overcome this problem of micromanagement. Similarly, trust your team and their ability to complete the activities efficiently. Quit second-guessing your judgment and believe in yourself.
Pick a centralized location to operate the various businesses. It helps you to save resources, costs, and time. Working in the same place for multiple platforms gets more things done. It also helps retain the energy of traveling to different places for operating the business.
You can easily be available for both ventures and can be effectively involved in online businesses. You can also manage your staff and assist them with easy interaction in a centralized place.
Conclusion
While running multiple businesses is not everyone's cup of tea, it is not an impossible task. An entrepreneur can manage various platforms if he aspires. An entrepreneur managing multiple networks is highly knowledgeable, a decision-maker, and a risk-taker. The article's suggestions and tips can help serial entrepreneurs build recommendations on their resources and capabilities to create a competitive advantage. It also aids entrepreneurs in decision-making to manage business processes' dynamic capabilities.
To successfully manage multiple online platforms, the entrepreneur needs to be dynamic and self-motivated. So if you are planning to manage multiple online businesses, you should refer to all the tips and tricks mentioned in this article. Lastly, I would like to conclude by saying a true entrepreneur is not just a dreamer but a doer. So, start working for your multiple business platforms.