What is a Payment Gateway?
Since the inception of the pandemic, which gave rise to the remote working environment, digital payments have taken a boom. Contactless payments are everywhere, from buying groceries to hospital bills to paying your child's college fees.
Digital payments are rising. Companies, institutes, and businesses are looking for reliable payment gateways to make online transactions secure and successful.
Payment gateways are online service providers that are created to make and accept online payments. This payment gateway can be integrated into your e-commerce websites, business, and institutes. The core functionality of this payment technology is to approve the payments between the company and the customer.
Customers are asked to put their vital information such as card number, expiry date, name, and CVV number to process the payment transaction.
Payment solutions also play an essential role in authorizing online payments and ensuring a smooth transition between the payer and payee's bank.
Payment Gateway for the Education Industry
The education industry is continuously growing. Similar to all other industries, the education sector is also very diverse. Education is an ever-growing field. It includes school fees, tuition payments, college fees, competitive exam charges, and more.
Payment processing for the education industry is a tough job. It needs an integrated payment system to process students' payments.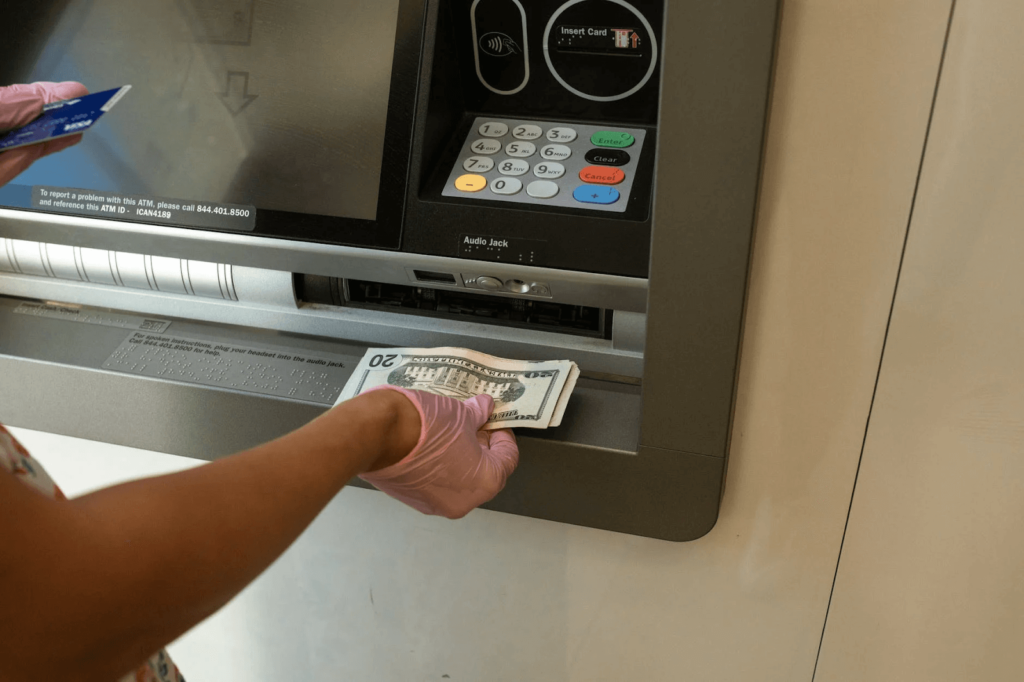 School systems, educational institutes, and higher institutions need an extremely payment-savvy processor to accept payments. The payment experience should be such that it excels student satisfaction by accepting their preferred payment methods, card payments, or contactless payments using UPI, QR code, apple pay, google pay, etc.
Challenges of online payment gateway in an educational institute
The doubt and fear associated with online payments and payment plans is the major drawback in accepting payment gateway. People have deemed online payment unsafe because of the many frauds that come to light every day.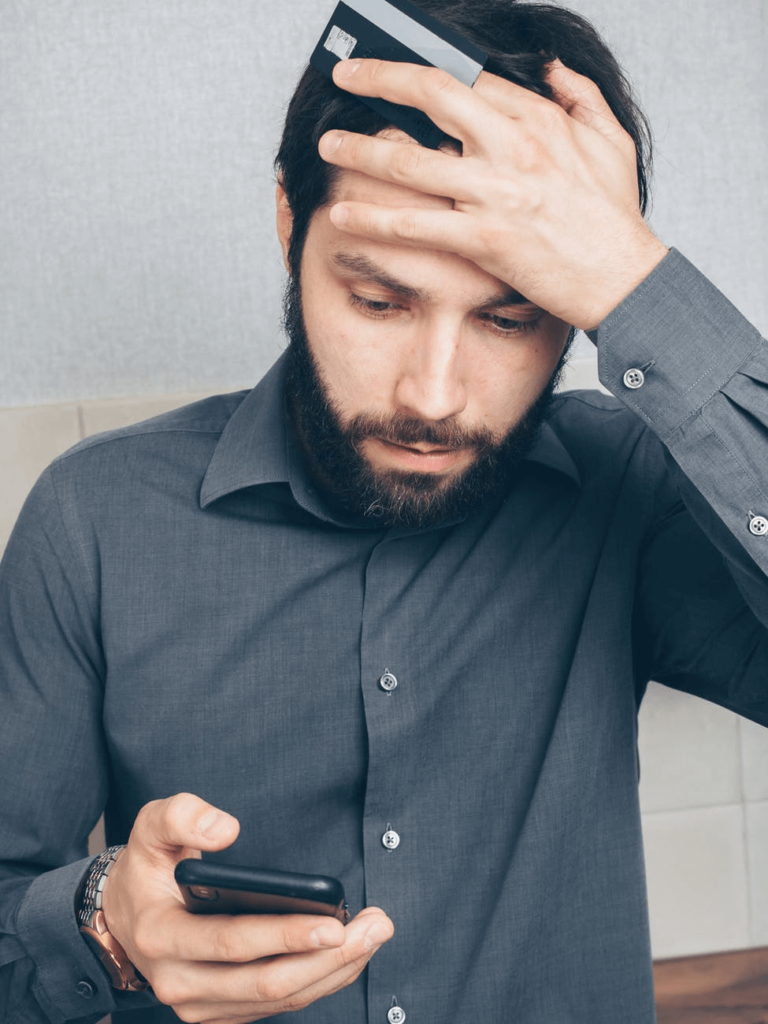 It may have been unsafe yesterday, but payment technologies constantly evolve to make your payment secure and private. Even though the security of payment solutions may be high-class today, it will be beneficial for you to understand the basics of how the system works and integrates the payment.
Here are some essential tips to ensure the security of online payment
Check the data security parameters of the payment solutions you are using. (Whether you are the student, parent, institute, or faculty)
Ensure your educational payment technology is well equipped with the PCI DSS provisions.
Ensure your fee management solution is well integrated with your payment technology.
Track your money by generating regular transaction reports.
Eliminate speed glitches or technical issues which can cause payment errors.
Offer the best payment experience to enrich student satisfaction by offering multiple preferred payment methods.
Why is the Payment Gateway Important for Education Industry?
Payment gateways and online payments have taken over. In a study, it is estimated that this market is going to exceed 50 billion dollars by the end of 2025. Along with business, other fields such as medical, hospitals, and schools or educational institutes will be a significant part of the payment industry in the future.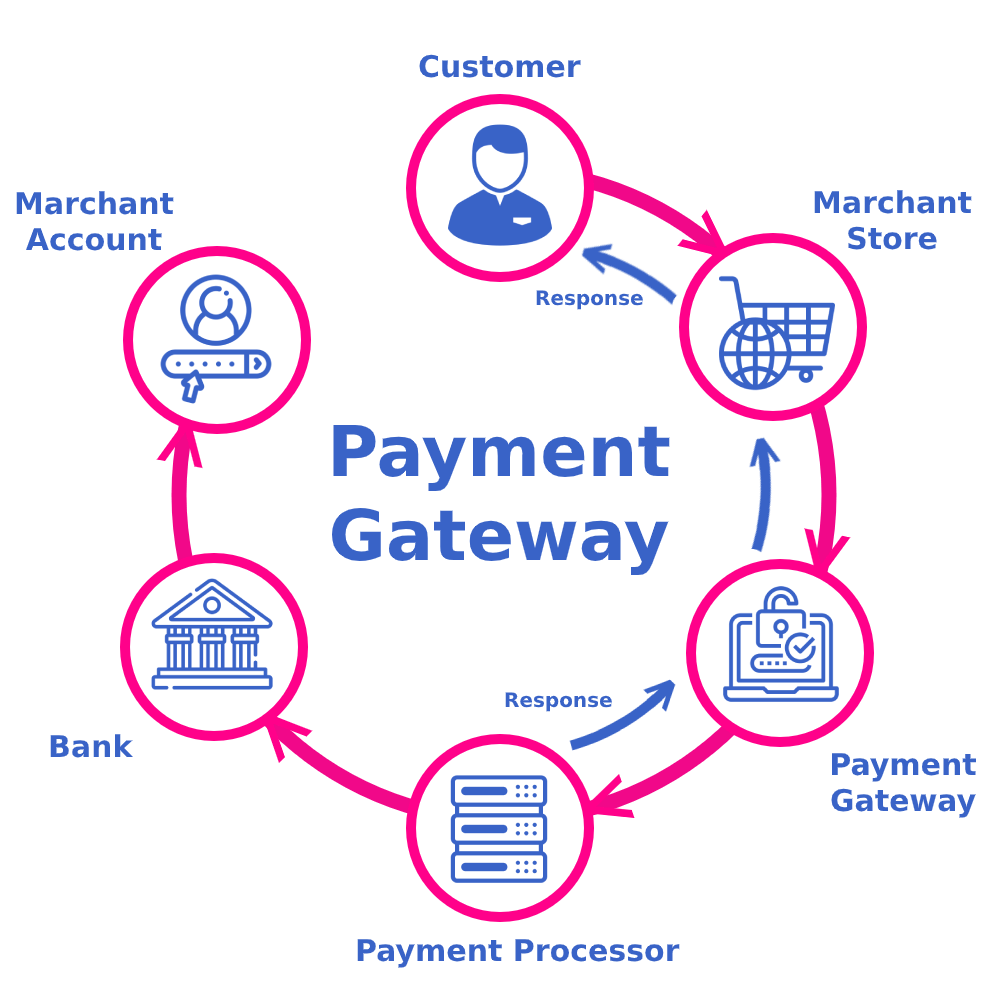 Here are some benefits of using payment technology for the education business:
The transactions in the payment solution are very instant and fast. Prevents in-person hassle.
The cash received is transferred to your bank account within a few days. This helps maintain a steady cash flow.
Payment for diverse aspects
Payment solutions assist you in accepting payments for diverse things other than fees from the parents or students.
Increases student satisfaction
Parents or students can make payments from the comfort of their homes and select any payment options through which they want to make payments.
You can access payment technology to clear your school, tuition, or other fees at midnight or on weekends. You just need a stable internet connection to do so.
7 Best Payment Gateway for the Education Industry
1. ACI Worldwide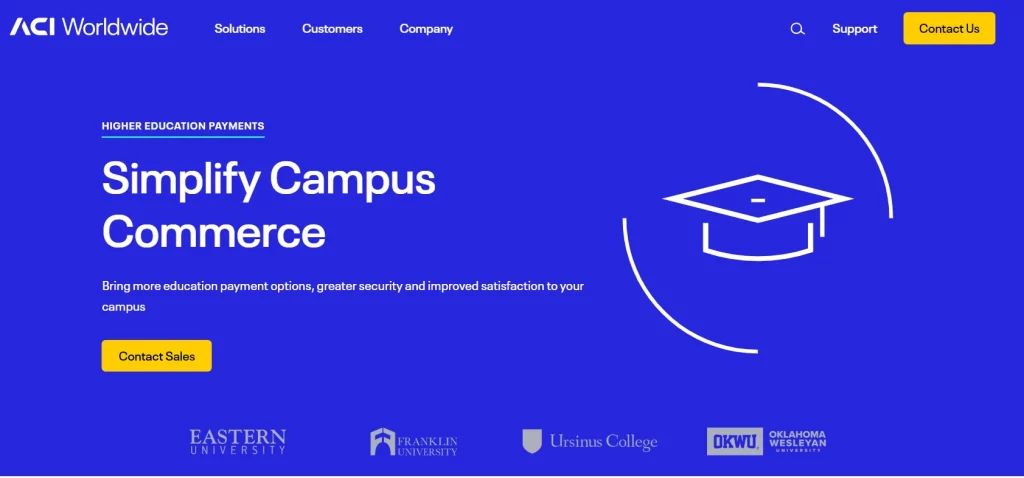 With more than 6000 customers worldwide, 225 billion customer transactions, and 45 years of payment experience, ACI provides efficient payment solutions to enhance the global economy. 
This integrated payment system does everything from issuing, acquiring, and processing payments. It also assists in cloud-based banking to ensure you can collect real-time tuition payments from students. The Omnicommerce and secure payment features of this robust payment technology are commendable.
Assets
Real-time fraud management and multilayer fraud prevention.
Easy to use workflow along with extensive reporting and API functionality.
Simplifies payment technology that supports multiple global currencies.
Liabilities
Multiple windows pop while making payments which is confusing and unnecessary.
2. Salesforce.org Elevate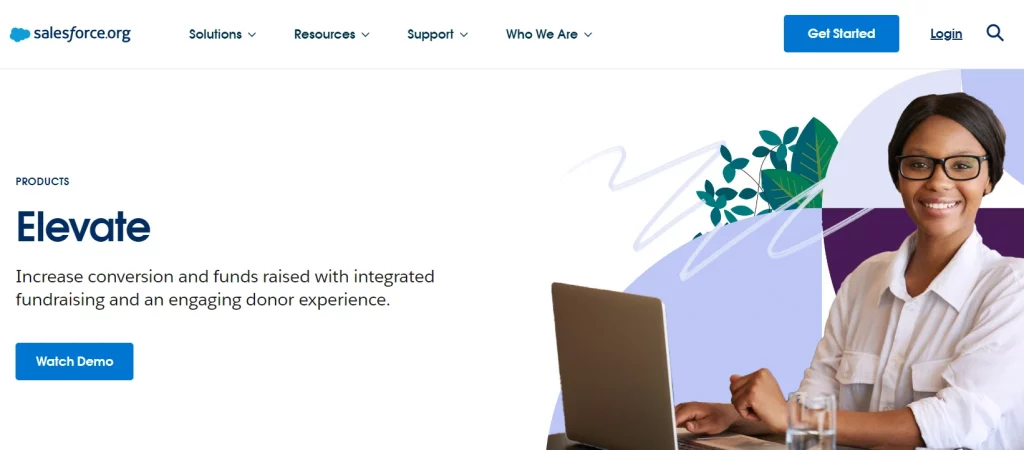 Salesforce Elevate is a well-known payment gateway for non-profit organizations and educational institutes. It assists you in taking advantage of the internet to maximize the impact on the world through digital transformation. 
The robust CRM (customer relationship management) tool of Salesforce helps you operate efficiently while raising funds and building sustainable relationships. Salesforce scales your entire education journey from K-12 schools, community colleges, and universities with the world's no.1 educational CRM.
Assets
Create enhanced student satisfaction by streamlining services and boosting the engagement rate.
Feel deeply connected throughout your admissions or recruitment until advancement level.
Accelerate growth with executive and life-long online education programs.
Liabilities
24*7 online support is available for the unlimited plan only, which can be expensive.
3. PayMyTution.com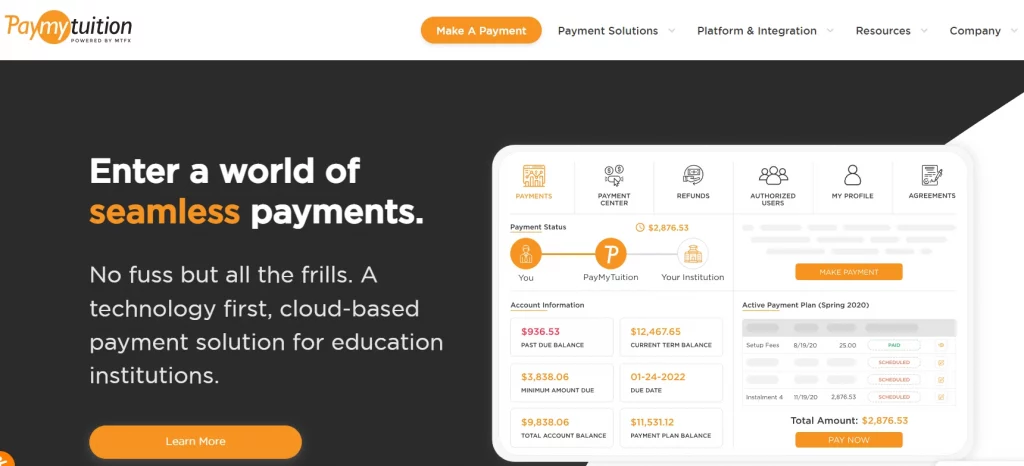 As the name suggests, PayMyTution is a payment-savvy cloud-based solution for making the education payment online. It helps higher education institutions accept international payments by eliminating all the friction and challenges. 
Enrich student payments experience by streamlining billing, account information, statements, refunds, payments, and cashiering on a single platform. It integrates with SIS (Student Information System) to connect your existing bank and merchant provider.
Assets
Bank-level security compliances and measures are taken to ensure the safety of the payments made.
Accepts all your preferred payment types from 180 countries with more than 135 currency options.
Flexible and integrated payment plans allow real-time installment payment and manage automation for the same.
Liabilities
Though PayMyTuition has many countries in their dropdown menu, countries that are not listed can't make transactions.
4. Paya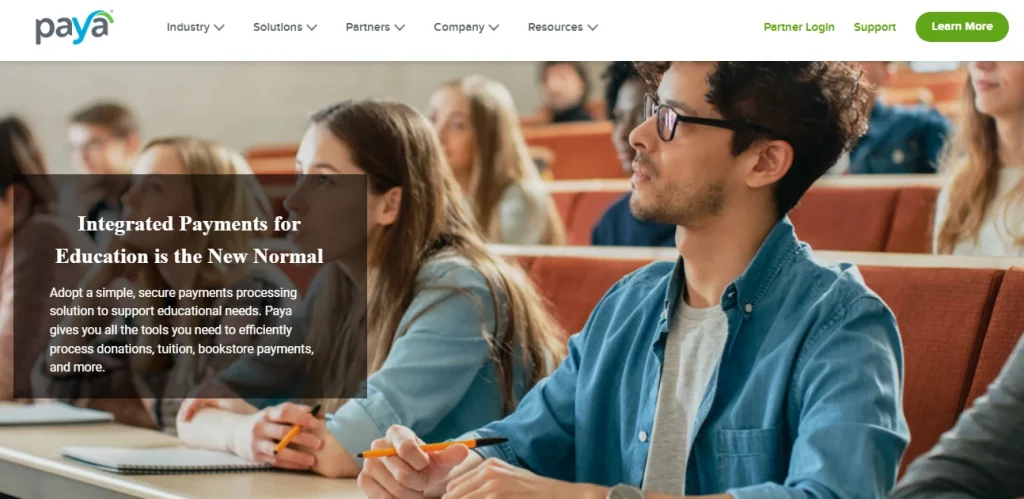 Paya is an extremely user-friendly payment gateway for the education industry. This secure payment solution ensures all your education payments are met by accepting online payments, donations, and tuition payments.
Educational institutions want a security system for staff and students that can offer seamless integration of payments online, offline, and everything in between. This efficient payment technology can integrate various online tools to increase student satisfaction, operational efficiency, and accurate reporting.
Assets
Automated updates and storing of student data to ensure they never miss payment deadlines.
Omni-channel payment options support multiple in-person payments services, mobile payments, mails, and point of sale (POS) terminals.
Eliminating the manual errors and double entries with top-notch processing services.
Liabilities
Limited in-person and POS payment options.
Getting out of the contract can lead to heavy early termination fees.
5. Community Brands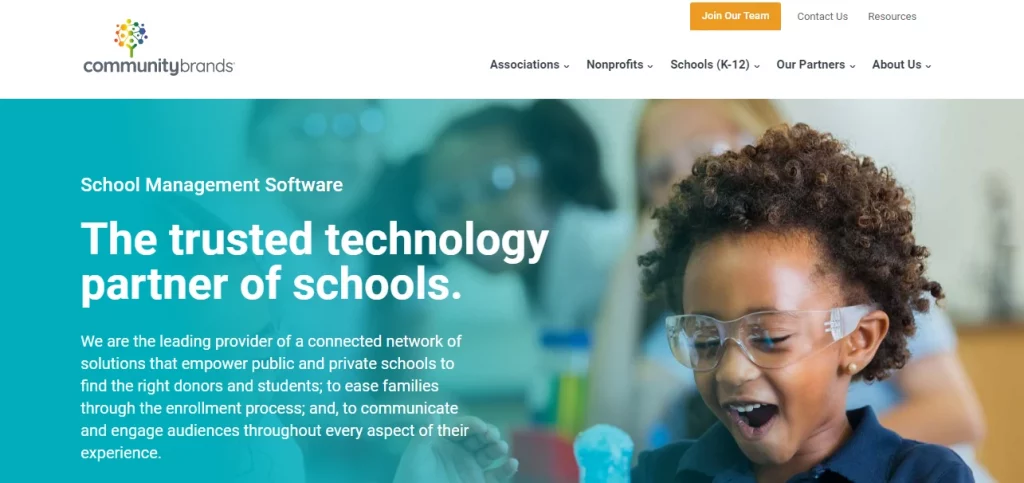 Community Brands helps associations, non-profit organizations, and K-12 schools accept payments, and donations, raise funds, and manage their accounts.
The school management software of Community Brands provides a connected network across the public and private schools in the world to ease enrollment, payment processing with debit cards or a mobile device, and reporting facilities. Along with tuition management and student costs, it provides financial aid to make accurate financial decisions for many schools.
Assets
Enhance the communication and engagement process with a customized website design tailored to your needs.
It provides SIS tools to streamline the data for the entire school community, including students, teachers, administrative staff, and alumni.
Flexible and efficient SaaS accounting solution for transparent, accurate reporting and financial efficiency.
Liabilities
It's Cloud-based, so there is no desktop or offline version of its products.
6. RazorPay
RazorPay is an integrated payment solution that accepts payments from customers, automates recurring payments, and keeps your finances boosted. This payment gateway provides a superior checkout experience, instant settlements, and valuable insights. 
Integrate the payment page, and create links, buttons, subscriptions, routes, and smart collections with a single platform. Make contactless payments with easy UPI, QR codes, and payment buttons for your website. The API-driven automation helps scale your transactions with zero to no manual errors.
Assets
Access real-time accurate data and insights on your RazorPay dashboard.
With easy integration with other plugins, software, and tools, you can get started to accept and make payments instantly.
Choose your preferred payment method from the 100+ payment options available.
Liabilities
Lacks direct customer support and has more automated conversations with Bots.
7. Illumine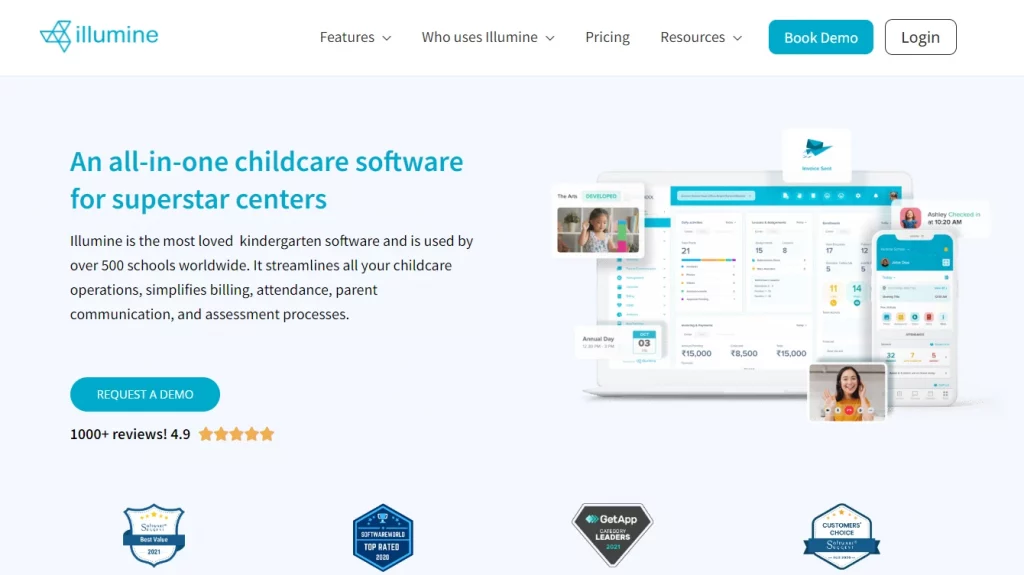 Illumine is an all-in-one student software that simplifies billing, communication, assessment, and operations. This payment-savvy technology seamlessly manages student accounts and supports contactless integrated payments.
Other features include automated billing, a lead management system, staff management, classroom management, and mobile integrations. The sales team or staff member can access infinite features, including lesson planning, portfolio management, assessment reports, daily sheets, attendance, paper check, assignments, and submissions.
Assets
Seamless parent-teacher communication and updates using videos, messages, and photos. 
Contactless payments and attendance using the QR code. 
Accurate child portfolio to track your child's progress and development. 
Liabilities
No real-time chat with the teacher is available to clarify doubts.
Pricing/ bills may seem steep to some.
Conclusion

Educational institutes need a fast, smart payment solution for robust bill management and payment processing. The payment technology for school systems and higher education institutes requires streamlined communication, cash flow management, accurate reporting, multiple payment modes, and 24*7 collections. The payment gateways, as mentioned above, simplify commerce, offer a seamless payment experience as per the latest trends, and enhance student satisfaction in online payments.