Cryptocurrency is one of the hottest topics in the world today. It's a form of currency that has been designed for use on the internet, and it's seen massive growth in recent years. Now you may be wondering how to accept crypto as a payment method since it doesn't seem like there are too many places that do this yet.
Fear not! We will discuss it in this blog post.
You came looking for how to accept the crypto currency for your store; I will assume you already know what CryptoCurrency is. If you don't, check out this page for a bit of a summary of what is cryptocurrency.
Reasons for Accepting Cryptocurrency
There are many reasons merchant should start accepting cryptocurrencies as a payment method.
The biggest benefit is that it has lower transaction fees than traditional credit card payments, resulting in higher profits for your business.
One of the primary reasons you may want to accept crypto as payment is that some countries cannot use other currencies due to their economic instability. It will be pretty efficient use and very cost-effective.
It reduces the risk of fraud significantly
Allows you to receive payment in a matter of hours or days instead of waiting weeks for traditional currency transfers that are subject to bank holidays, timezone differences, and cross border transfer fees, which can make accepting payments from international customers costly.
It can be free to accept crypto payments.
Payments are fast, and you won't have any frauds or chargebacks!
You can receive your money in a bank account, which is much safer than keeping it on an exchange (more about this later).
Let's Discuss some Major ones in a nutshell:
Privacy and security
Cryptocurrency uses the hashing algorithm that helps to verify and authenticate the transaction details.
The blockchain system and cryptography method used for encoding make it difficult for the ill-intended outsider to decode the data ensuring privacy and security.
No Middleman
The involvement of blockchain technology enables automation of transaction cutting the middleman or any other intermediaries in the transaction, resulting in two concerned parties' involvement only.
It helps increase the accountability and clarity of the business transactions in a fair market, decreasing the time and confusion in the process.
International Access
The digital currency is not affected by the exchange rates or interest rate of any country. Cryptocurrencies aren't affected by currency fluctuations and are perfect solutions for international trade.
Easily make payments to buy crypto with any world currencies and make easy deposits anytime and anywhere without being locked-in exchange rate.
Decentralised Finance (DeFi)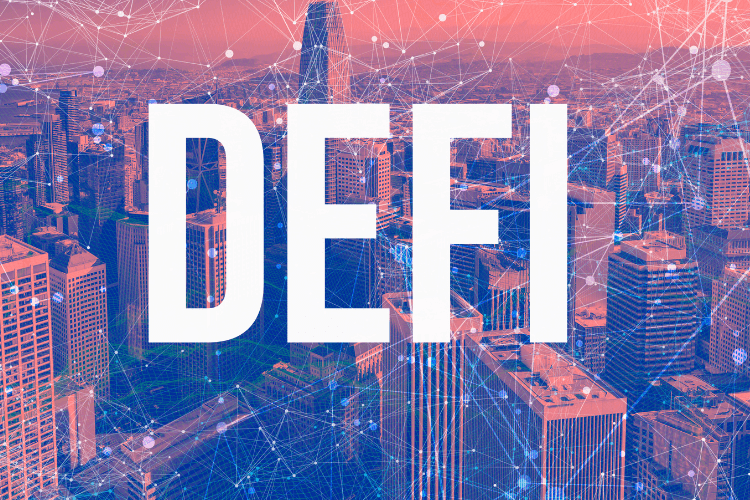 Unlike central authority governed Fiat currency, cryptocurrency is independent of any bank or any central authority. No government or central authority can determine or undermine the value of your cryptocurrency. Making it a Defi.
The rising popularity of crypto has compelled businesses, either large or small, to accept cryptocurrency. 
How to Accept Crypto Payments?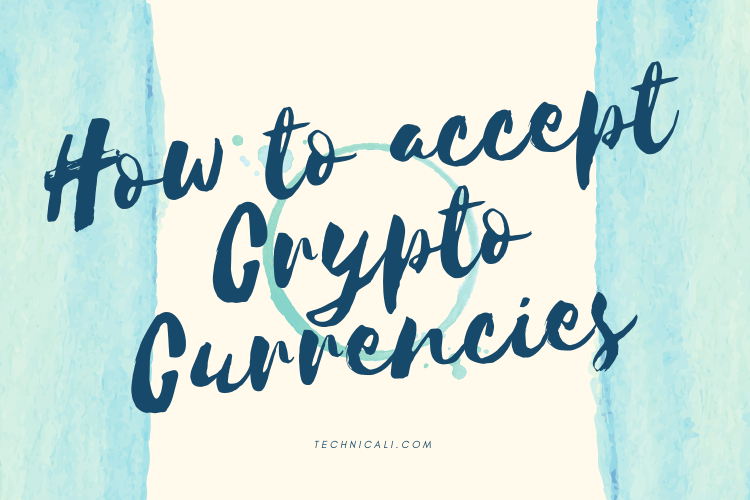 Accept bitcoin
Since their foundation in 2009, bitcoins have become mainstream in the cryptocurrency network. The BTC network and community have taken radical steps to modify and help foster the acceptance of bitcoin and their wallets to make customers deposits.
Accepting bitcoins doesn't only aid you in reducing transaction fees in a bank account but also assists in the easy exchange of digital funds. They are a convenient fund that supports fast exchange across the network.
Small businesses have started accepting bitcoins because of their characteristics and features.
To start accepting bitcoins as a form of payment, you need to vocalise your business acceptance of bitcoins to the media and market. It will help open doors to new markets and customers.
Then, the merchant should do the following procedure:
Bitcoin Wallet
The most important aspect of accepting payment is to generate a bitcoin wallet and address. This public address acts as a catalyst in bitcoin transactions and is similar to the Email address.
The customer enters the bitcoin address or scans the QR code to send the amount to the merchant. If you don't have a QR code, you can use the Bitcoin QR code generator.
Bitcoin wallet is a secure place to store and secure all your bitcoins. Many types of Bitcoin wallets such as desktops, mobile, hardware, and the web facilitate the easy process of the payment transaction.
The private keys of these wallets correspond to the respective bitcoin address ensuring the security of the amount transferred. Neither Merchant nor anybody else gets access to your private keys wallet.
Crypto Payment Processors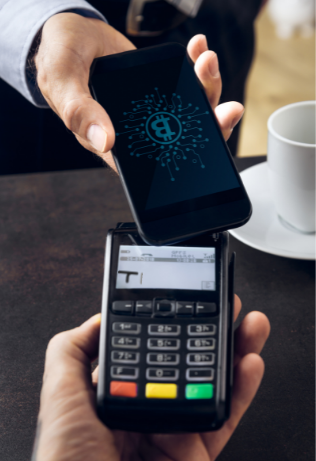 The POS system setups and creating email invoices become easy with the payment gateways. This can easily help any small business to handle a large number of transactions every day.
The monthly charge of the payment gateway is also comparatively low. 
The instant conversion of bitcoins into fiat currency can help the customers and merchants in case of emergency. QR codes are the most popular way of exchanging funds that helps to prefill the details by scanning the code. Most payment processors of many companies provide QR scan services to make a payment.
Promote Cryptocurrency Acceptance
Publicise to the customer that your business is accepting cryptocurrencies as a form of payment from unique identifiers.
The crypto network and community are always on the lookout for enterprises, whether offline or online, to allow bitcoin payments.
In the case of a small business or a mortar store, place the sign of 'Crypto payment accepted here' near the checkout to inform the customers.
Similarly, on the online website, add bitcoin as a payment option along with Visa, Mastercard, etc. 
Records and taxes
Keep all the transaction history between you and your customer base. Know when you can start accepting virtual and digital currency. Contact your accountant to get the exact knowledge of your transaction data and understand the method used to record digital currency transactions.
Before you start accepting bitcoins, know the tax procedure related to bitcoin. Reach out to accounting firms that have specialised knowledge about bitcoin and other cryptocurrencies.
Ensure you fulfil all the tax criteria associated with the bitcoin payments. Have a clear and transparent mindset about bitcoin before you start accepting it as payment.
While starting to accept cryptocurrencies to sell and get paid is easy, it is essential to understand how cash works in the crypto environment, various payment processor, blockchain technology, crypto wallets, and taxation policy regarding bitcoin to ensure its utility.
Why should you accept bitcoin payments?
Bitcoin, a cryptocurrency, is just like a commodity whose value can increase or decrease like shares. It is the most famous and widely accepted cryptocurrency in the world, with Ether speedily gaining acceptance.
Whether it's ethereum or other cryptocurrencies you allow in your business as a payment method, It can help any small business cut down the txn fees and other bank-related expenses. Payment Gateway that welcomes the digital currency; convert funds into various world currencies and vice-versa. The long processing time of transactions is cut short with speedy automated acceptance in the crypto payment processor.
Small business merchant looking for a payment gateway for cryptocurrencies can review Coinbase commerce, Bitpay, Gemini, Lumi wallet, etc.
Check out our Top 7 CryptoCurrency Payment Gateways. Merchants can easily set up these apps and start to allow payments from customers without any charges. These apps are mostly free to set up and use, with some premium features that you have to pay for use.
Accepting Bitcoin on your eCommerce site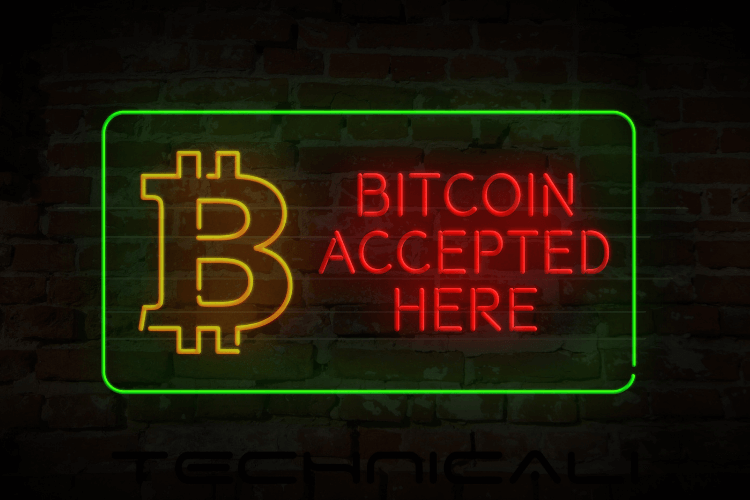 As you've got familiar with Bitcoin, you can now definitely start allowing BTC as a form of payment for your own site.
Follow these steps to allow BTC or other cryptocurrencies for your services:
Give attention to your eCommerce platform.
Setting up your eCommerce site with a Bitcoin payment structure is hassle-free. You just need to integrate a BTC payment processor. It will be more quick and easy if your website already has an existing integration.
Carry out your own research to get an idea of the availability of various services in crypto. In some instances, finding integration in the marketplace for setting up a BTC processor can be pretty straightforward.
But sometimes, it becomes problematic. In those demanding situations, seeking help from the documents of your eCommerce platform is the first and last option. Don't have second thoughts about seeking help from an eCommerce solution provider or your account manager for the BTC payment integration.
Consider the Factors Before Finalising
This is very important since not all payment processors can be ideal for your offline store or online services.
You need to give a try to various processors and check which one is ideal.
Consider some of the factors given below to evaluate the best possible solution for your site:
a) Transaction fees – The first step is to determine the txn fees charged by the Crypto Payment Gateway.  Although the transaction charges are 1% -much lower than credit card charges, you should still check for the lowest before considering.
b) Payout frequency – Payouts can be daily or in three days, depending upon the providers. If you feel that getting paid on that very day is of utmost importance to you, then go and discuss the payout frequency beforehand. 
c) Supported currencies – BTC payments generally come in USD and GBP, so you must check your preferred currency. If the amount you need to withdraw is in different currencies, ensure that the provider you choose supports your currency. There are also P2P options that can businesses accept cash as a payment model.
d) Supported countries – Check if your crypto payment processor can serve your business from your location. It is seen that various processors cannot provide support in some nations, so you must be very sure about this. 
e) Customer support – It is the best option to go if you have numerous queries related to setting up BTC payments. Customer support can let you know everything -whether your payment processor has email or phone support or if it enables you to do live chat or not! These things will influence you while making a decision. Big companies have tech people with them to help integrate it on their website; It is small businesses and services providers that need support most of the time.
Other ways to Accept BTC
One of the simplest ways to accept BTC on your eCommerce website is by integrating a Bitcoin payment provider. In case if you aren't able to use a direct integration, check out the other ways to accept it:
Payment buttons – You can get some of the Bitcoin payment processors, such as Coinbase, that supports payment buttons to the websites. This is done relatively quickly as these processors have button generators. These buttons can also be created using the API as well.  
Custom integration – If you cannot find any solution for directly integrating your shopping cart, you can use the custom integration route. These can be done without much hassle by using API documentation given by several providers. 
Invoices – It is yet another option that you can opt for payments. The process of invoice creation depends on BTC payment providers. Some have an invoice generator tool, while others allow customers to simply tap into its API for creating an invoice for any purchase or services. Many invoicing solutions provide an array of benefits. If you have made up your mind to create invoices, don't leave any options or solutions unchecked. The payment wallet process is not similar everywhere. Some implement terms before providing the invoices, while others wait for the invoice before the goods are sent out for shipping. See what works best for your eCommerce business.
Workarounds – If you fail in all the above ways mentioned, then workarounds are the last way for you.
Sometimes people who aren't so efficient with technology can indeed find it difficult or may even fail in integrations, buttons, or invoices. For them, searching for a workaround instead is the best solution.
Offer the customers directly to make purchases using BTC. You can even put out leaflets on walls or a board at the shops to reach out to people. 
Pros and Cons of Bitcoin Payments
Some Pros of accepting bitcoin payments:
Faster international payments
For businesses across the border, the process of receiving the money is very lengthy and time-consuming. Bank transactions can take days with hefty transaction charges. Blockchain, however, is a system where no third party like the bank can be involved. It helps in a speedy transaction with little to no cost. The only thing you will need is your cryptocurrency or bitcoin wallet to make the purchase.
The transaction fee of any crypto transaction is low as compared to bank charges. Many payment processors or gateways have the system of charging a flat fee for every transaction. The cost for a BTC exchange is also less than 1% for every transaction. There are no charges involved in the peer-to-peer transaction. The only cost involved in bitcoin payments is purchasing the BTC on a cryptocurrency wallet. 
Investment in Future of Finance
Bitcoin is one of the fastest-growing cryptocurrencies in the world. You can convert it into fiat currencies or hoard it for the future. Similar to stocks, bitcoin prices are bound to fluctuate. You can hold bitcoins as long as the value increases and sell them for more value than the original payment. You are not required to pay taxes on this capital gain until the sale of your asset.
Protection against inflation
As we all know, all cryptocurrency has limitations to its production. BTC has the constraint of 21 million. Fiat and paper currency face inflation over time. But due to their limited quantity, bitcoins and cryptocurrency makes the value stable and protects us against inflation. Even if it protects you from inflation, BTC or any other CryptoCurrency is highly highly volatile, which isn't bad if you know how to take advantage of that volatility.
Some Cons of Bitcoin Transactions:
The value of cryptocurrencies can fluctuate at any time. The price of BTC/ETH/USDT/etc. may drop, and you decide to hoard it till prices hike. But contrary to your expectations, prices may see a downturn for some time. However, there is no doubt that bitcoin prices are rising fast. But the volatility of price change is the central concern that hinders people from investing and taking bitcoin as any form of payment.
The older generation finds it hard to accept bitcoins or any cryptocurrency as a payment method. It is because they are unaware of the idea of cryptocurrency and how it works. The elderly public is stubborn to accept new changes and backs out due to tremendous price fluctuations.
Not Accepted in some Regions
While the popularity and acceptance of crypto and altcoins worldwide, some countries have deemed them illegal. China, though not prohibiting the use of bitcoin, has heavily regulated it. Similarly, India has forbidden the banks from using bitcoin without giving clear legal status for its use. Countries like Bolivia, Egypt, Morocco have strictly prohibited the use of bitcoin. Though due to its decentralised nature, people are buying it in exchange for cash at higher rates.
Securing the crypto and wallet is of utmost importance. The instances of hacks, abuse for money laundering, tax evasion, hiring of assassins for cryptocurrencies and bitcoins have come forward. The transaction records stored in public, as well as private networks, can be hacked. They use this data to access information regarding the user's identity and address.
Facilities Received During Payment
The payment process of bitcoin is simple and easy. It has similar steps to any basic online transaction. The following are the basic steps in making bitcoin payments:
Place a new order using the payment buttons
Price order in Bitcoins
Request for payment from customer
Verification of payment details
Order fulfilment
Issuing refunds sometimes
Rebilling or recurring orders
To study these steps in further detail, refer to the payment processing of bitcoin.
Bitcoin is a peer-to-peer, decentralised, and blockchain network that enables users to send and receive money from anywhere in the world. It facilitates easy payment at any time by sharing the bitcoin address.
If you wish to accept payments in currency, payment processors can instantly convert the bitcoins into your money currency. And this is called direct payment.
The value of bitcoin is on the rise in recent years. The fast access to the fund as soon as the payment is confirmed makes bitcoin different from other payment methods. The processing fee of each transaction is merely some cents. These fees, in comparison to bank charges, are relatively low. Bitcoin processors provide smooth and hassle-free transactions considering the needs of both the customer and the merchants.
Future of Cryptocurrencies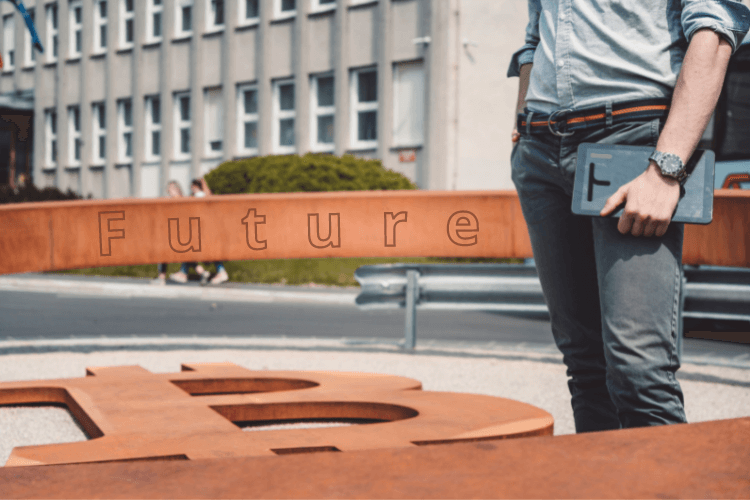 The fundamentals and technical works of cryptocurrencies sketch the different types of digital currencies with their notable characteristics. Digital and virtual currencies have been a hot topic of debate for media, trade, and economics.
The government isn't accepting crypto and has linked it to illegal activities such as terrorism and money laundering. The main aim of cryptocurrency is to guarantee users' anonymity and equality, challenging traditional payment methods.
The resultant of this has caused uncertainty. Government attitude and possible bans can affect the implementation of cryptocurrency in mainstream payments.
Big institutional money and names like TESLA entered. If you were active that time, you must have seen how big Musk shook the Crypto Market Share with only one tweet. 
Even after all that drama: Decentralisation makes it quite challenging for the government to put an actual ban on it.
However, the trend of digital payment and advanced security systems such as blockchain systems, Artificial intelligence, and QR codes has paved the way for increasing acceptance of cryptocurrency payments. Experts believe that by 2030, 25% of national currency would be cryptocurrencies signifying wide acceptance of crypto payments. 
There would be a rise in the approval of cryptocurrencies due to their volatile nature that would attract people for quick money.
The acceptance of cryptocurrency depends on the wide use of digital or virtual currency by large businesses. The mainstream adoption of cryptocurrencies and bitcoins lies in its easy liquidation, potential privacy, enhanced security, and value retention of these currencies. The actual implementation and use of virtual currency in core usage of payments remain open for debate and economic speculations. More about the Future of Payment Gateways are Discussed here.
Conclusion

To conclude the article, cryptocurrencies are payment methods used to make payments online or offline. The use of blockchain systems, hashing algorithms, cryptography, the public and private key makes it popular and credible. There are thousands of cryptocurrencies in the market today performing a variety of functions and having distinct characteristics.
Cryptocurrencies have been growing due to their divisibility, transferability, and protection from centralised control. But many have criticised it as well for value fluctuations, vulnerable security and illegal use.
Crypto payments will help you to take your business to new heights. Increasing adoption of crypto and the benefits of the smooth, low-cost transaction can help gain a competitive edge in the market. Accepting it can open up new opportunities in the global market for your business. Bitcoin and altcoins payment processing is similar to credit card deposits. The difference being they are a tad bit faster with lower transaction costs. Technological and security innovations are going to level up the game for cryptocurrencies.
So why are you waiting? Go and start accepting bitcoin and crypto payments for your business today. 
Which other cryptocurrency is your favourite? Let us know what function it performs so other readers can find out more about it.