What is Enterprise Resource Planning(ERP)?
Enterprise resource planning (ERP) solutions are diverse and satisfy multiple business needs. ERP software provides functionalities to enhance business processes and data security, irrespective of the nature and size of our business. 
A company consists of various departments. Some of the basic departments are sales, marketing, manufacturing, customer relationship management, exports, operations, public relations, supply chain management, human resources, and logistics. Each department needs to run smoothly in coordination for any big or small businesses to prosper.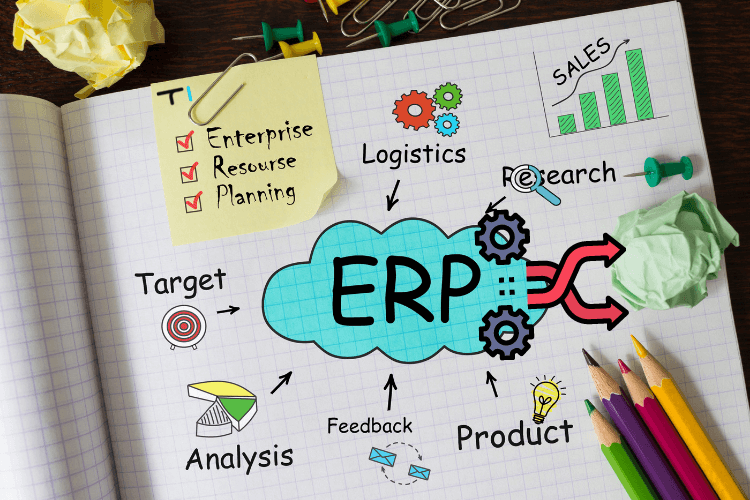 Traditionally, all the different departments worked in isolation with little communication and collaboration. Information sharing was limited to emails, phone calls, and chats which can be time-consuming and opaque. Further, it increases the chances of manual errors and duplications. All this can cost our business a lot of money and resources.
All these changed with the introduction of enterprise resource planning software. The business processes become streamlined with a central server, real-time collaboration, open communication, cost reductions and assorted departmentalisation. 
With ERP systems set in motion, businesses are gaining high-quality integrated data that enhances the decision-making power of the company.
Businesses with good ERP systems holistically view each department and incorporate all the business processes to align them with companies core objectives. This helps gain a competitive edge in the market and improve business efficiency.
How can an ERP system help businesses increase efficiency and productivity?
The principal advantage of using ERP software is enhanced reporting and analytics features. ERP has many tools that help draw various reports from many departments. These reports and real-time information are very accurate and up-to-date.
Managers use this data to make informed decisions and plan efficient strategies. The ERP system also facilitates cross-functional data analysis and comparison throughout the organisation. 
ERP implementation can be an expensive affair. Along with the high cost of on-site implementations, other collateral costs such as time and integration with your business are involved. Companies often back out from ERP due to the expenditures involved. To tackle this major issue, cloud ERP systems came into the market, taking the industry by storm.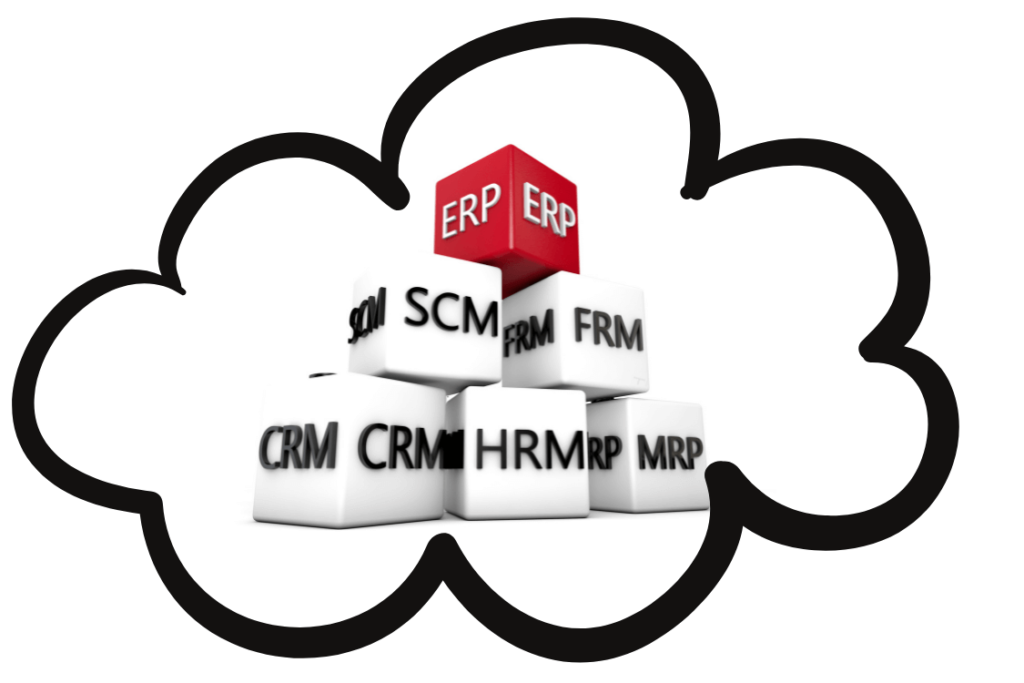 Cloud ERP systems are a reliable way of storing and sharing critical business data in real-time database systems. The mobile deployments of the ERP software enable real-time data access and alteration to ensure you never miss out on a lead due to the lack of accurate information. 
Customer relationship management is the core of any business. The customers are the major stakeholders of any business, and the primary aim of any business is to enhance customer satisfaction. A lot of your team's energy is invested in sales and marketing, which leads to little to no energy for maintaining high-quality customer relations.
CRM integrations can automate multiple customer interactions. You can also send personalised communication to customers according to their unique needs. ERP systems with efficient customer relationship management tools can track the entire customer journey from the beginning(lead engagement) to the end(sales) and after (customer service). It also gives powerful insights into converting and retaining the leads into business. 
Strategic and financial control
Money, finances, and accounting are an integral part of the operational efficiency of any business. Operating the finances and accounting of any business manually can be challenging and resource-consuming.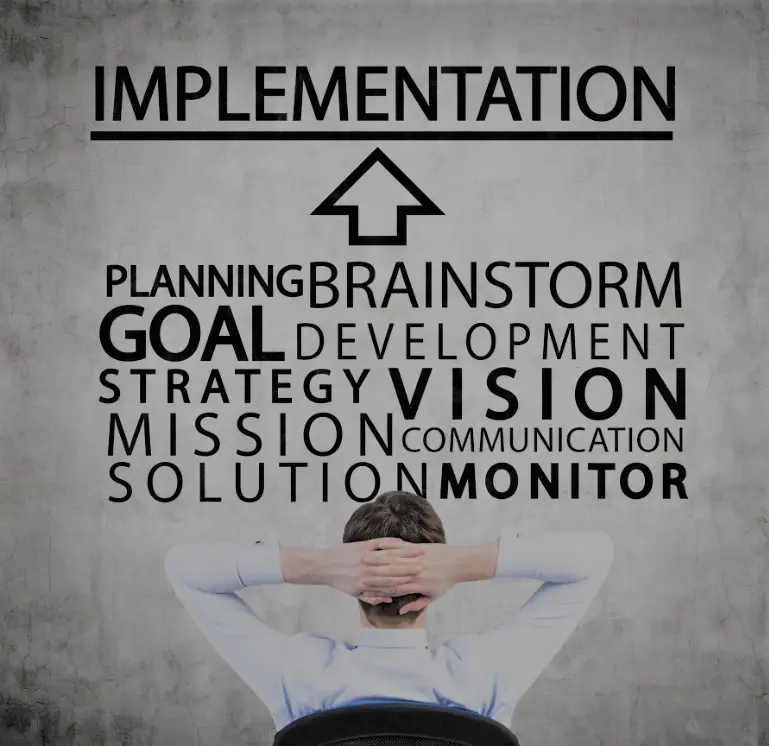 With ERP implementation, you need not worry about analysing, sorting, and integrating financial data. Further, your accounting staff has easy access to all the financial accounts in real-time, making accounting seem effortless. ERP can also improve your cash flow, asset management, and financial statements. 
Enterprise resource planning software has a very positive return on investment (ROI). The on-site ERP implementation was expensive and took a long time to show results. But cloud-based software has made it feasible for companies to view the developments and results of their investments in less than a year. 
The improved ROI can be traced in the form of reduced costs, improved business productivity, heightened customer satisfaction, better financial control, and an efficient database system.
ERP technology is further inventing new and innovative solutions at cheaper costs. Apart from proprietary ERPs, there are other open-source options such as Odoo, ERPNext, etc. This software can be directly downloaded and installed for instant usage.
Assists inefficient project management
Project management is a complex process requiring continuous monitoring and planning to ensure a project's satisfactory completion. It also includes managing projects throughout the various stages of the project cycle within the triple constraints of cost, time, and scope to deliver quality results.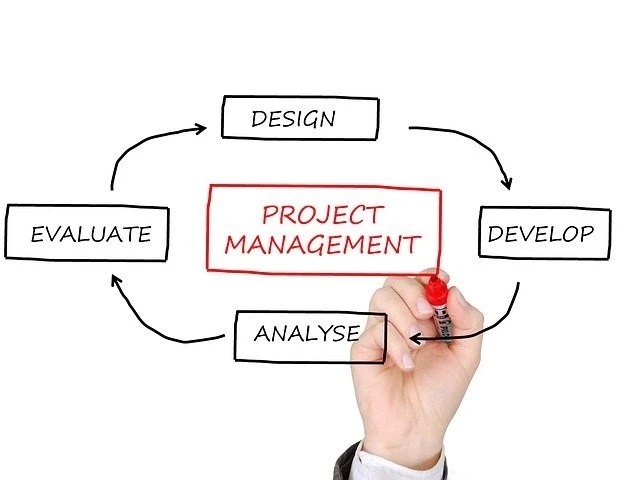 ERP project management software helps project managers to do everything from task management, tracking team performance, schedules, and invoicing to project estimations.
The centralised ERP regulates and automates the workflow and avoids overlapping or bottlenecks. With the ERP system, you can rest assured that all projects will be of excellent quality and completed within time. 
Centralised business processes
ERP software provides a centralised system for data storage and sharing. Data are of various types, such as employee data, client data, customer data, financial data, and business data. This data needs to be created, stored, managed, and accessed easily. 
ERP software regulates the information flow to assist decision-makers and upper management in making informed decisions suitable to the market conditions. Businesses that fail to make the right decisions at the right time to suit business changes can lose out on their business and customers.
As a central hub, ERP allows access to all vital business data with a few clicks from anywhere and anytime. This can help salespeople make a convincing sales pitch, and marketing people profoundly impact the prospects.
Functionality to all stakeholders
There are various stakeholders in any business. The proof of a healthy organisation lies in the satisfaction and fulfilment of all the stakeholders. ERP software satisfies all the business stakeholders by providing high-class functionalities to everyone. 
The business owners are provided tools to increase efficiency, productivity, and profitability. Employees of organisations using ERP can benefit from organised information and automation features. The finance department is happy about the accurate reporting and analytics tools. Salespeople are satisfied with easy access to customer data that helps them close more leads. 
Similarly, other departments such as supply chain management, marketing, and manufacturing also benefit from the various ERP features. The inventory control improves. Lastly, customers attain high customer satisfaction with instant feedback, chats, emails, and such in real-time.
Why should start-ups consider using ERP systems?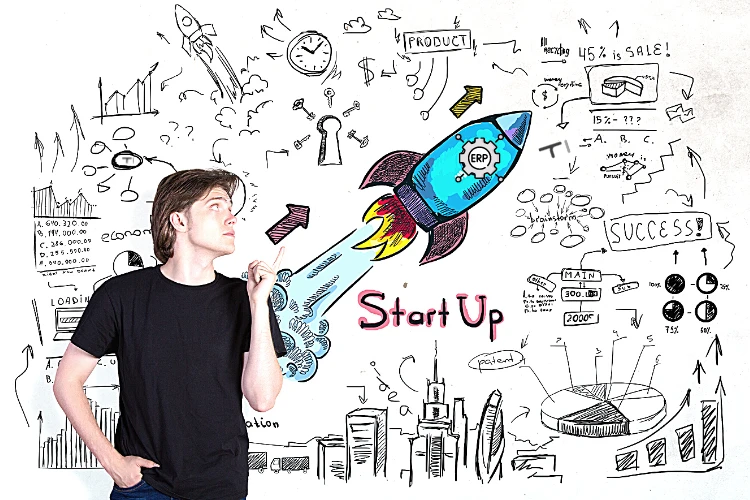 Start-ups are often small at the start and continue to grow with increasing operations and customers. In the initial stage, handling every department and sector of the company is easy. But with the company's growth, the complexities of business processes suddenly become overwhelming to manage.
In this critical phase, having an integrated Enterprise resource planning system in place can be very beneficial. Though surrounded by double opinions, it is always advised to implement an ERP system at the very start of your business.
This is because, at the initial stage, everyone is adapting to new changes, so using ERP becomes systemised and easy. On the contrary, introducing it at a later stage can cause confusion, irritation, and a steep learning curve for the employees, in addition to increased workload. 
Features of ERP for Start-ups
An ERP enterprise resource planning system solution provides all the essential features for a start-up to grow into small and medium businesses. Start-ups have many functions to perform, such as hiring staff, inventory management, fewer employees doing work of many, etc.
The ERP system for start-ups provides all the features to make the start-up activities run smoothly. The enhanced task management, delegation, and scheduling functions can ensure tasks are done at the right time and by the right person. 
The most unique feature of the ERP solution is that it adapts to your business. Unlike many other technologies, you can customise an ERP system to suit your business needs and slowly scale it when things are in progress. Further, when you are stuck, the growth roadmaps can enlighten you to move forward. 
ERP systems are the best technology to plan, organise, manage and track all the vital business processes. It clears confusion and roadblocks to ensure you focus on things that are actually important for growth and automate the rest. It also lays emphasis on better customer service.
Why is ERP the best solution for your business?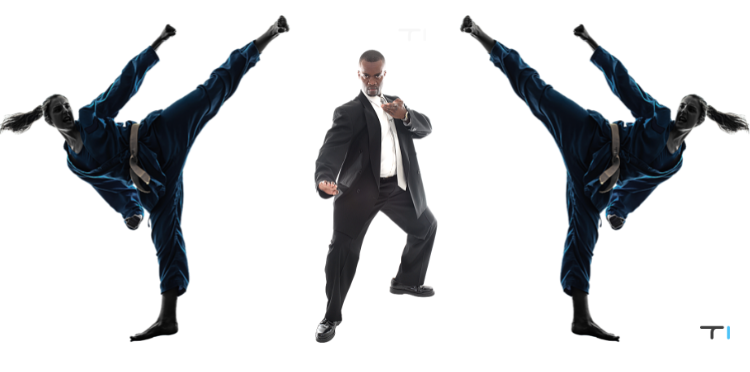 It adapts to your business needs, not the other way around.
As discussed above, most ERP systems are designed to be flexible and sustainable. You can implement an ERP system at any stage of business growth. It will integrate itself into the existing business processes, databases, and operations. You can also grow the ERP (extend functionalities) as and when needed. 
Automates core functionality and saves a lot of time.
The core functionality of Enterprise resource planning is the automation features it provides. You can easily automate various day-to-day operations, accounting, communication, human resources, and more.
This boosts productivity in manufacturing processes and increases the efficiency of the employees while giving them time to focus on tasks that need greater attention.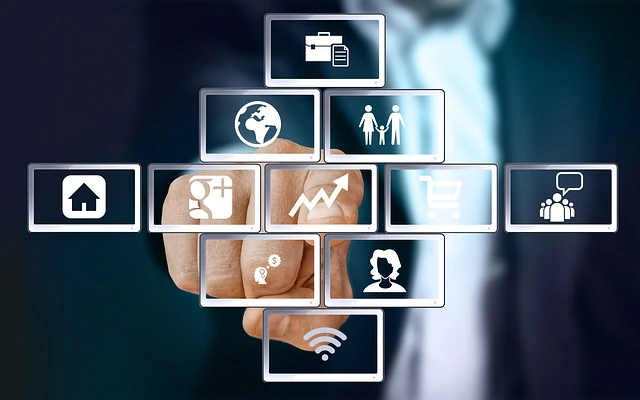 Eliminates redundancies and manual errors
Most of the daily business operations and accounting entries can be automated using operating systems in ERP software. This reduces the errors of manual calculation or duplications.
The central database further reduces the data redundancies that prove to be a major complication in traditional management systems & business performance.
Streamlines customer relations and communication
ERP systems are the best solution to streamline customer relationship management and personalise their communication via automation. 
The constant updating and tracking of customer analytics keep the business on its toes to serve the customer in the best possible way, enhance customer satisfaction and increase the rate of customer retention or customer loyalty.
Improved inter-departmental collaboration
With an ERP system, upper-level management and CEOs can use the central database to access vital business information and improve inventory control. Further, every staff member in any department can view identical reports and data with the help of multiple systems.
ERP software bridges information gaps and promotes open communication within all departments to enhance collaboration and reduce friction.
Conclusion
The success of any ERP system lies in its implementation. To enhance your business productivity & growth with an ERP system, you must thoroughly understand your core business processes and required functionality. You must constantly go through the specifications of every ERP solution in the market to find the right fit for your business's daily operations.
Use the free trials most ERP software companies provide to experiment with them and invest in the best possible alternative you have. The ideal time to invest in an ERP system is at the starting point of any business. Refer to the top 7 ERP software list for start-ups to know more about them.