Have you ever wondered what CRM stands for in real estate? Customer relationship management is the process of managing customer interactions from initial contact through to sales and referrals. In this post, we will discuss why it's essential for real estate agents to think about CRM as they work with clients.
Real Estate Agency/Companies invest a lot in customer relationship management. It's essential to keep records of everything that has happened with the clients, especially when it comes to real estate transactions.
Keeping track of all this information can be overwhelming if you are not organised and focused on your tasks at hand.
A CRM system is just one way for realtors to save some of their time and do a better job with their sales pipeline. You can't operate an effective real estate agency without a CRM.
This article will give you some tips, benefits, mistakes; basically everything on how to pick the best CRM for your real estate business.
How Does Real Estate CRM work?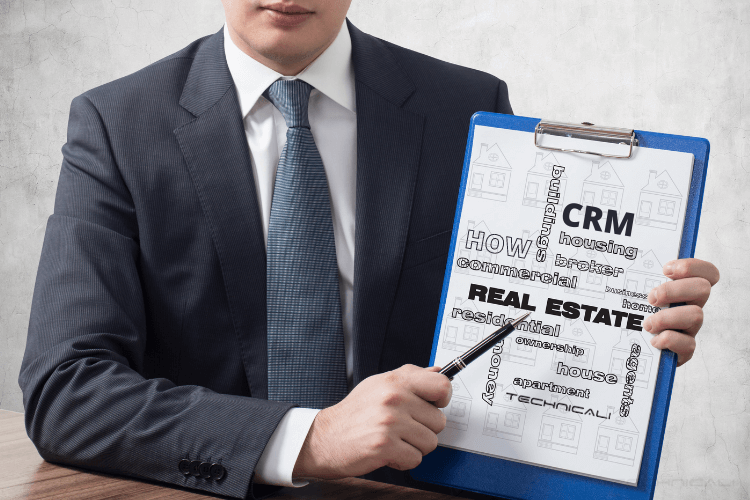 Real Estate CRM typically integrates into other aspects of an agent's business such as your website, application, or social network accounts which, when monitored and used strategically, can foster a high level of customer relationships, update realtors in real-time, helps you stay organised in every aspect of your real estate business, and ultimately helps you get more leads to your pipeline.
You can also find RE CRM software that integrates with your real estate website, allowing you to manage leads and contacts in an automated manner.
This is great for lessening the workload on your team of realtors while still providing a personal touch to each individual customer and their property with inbuild tools.
Real Estate CRM helps realtors get the most out of their time so they can focus on what's important: building relationships with clients and closing deals promptly.
With so many options for customer relationships management available, it's essential to consider what will work best for your business and how it can help you grow.
How CRM Helps in Real Estate?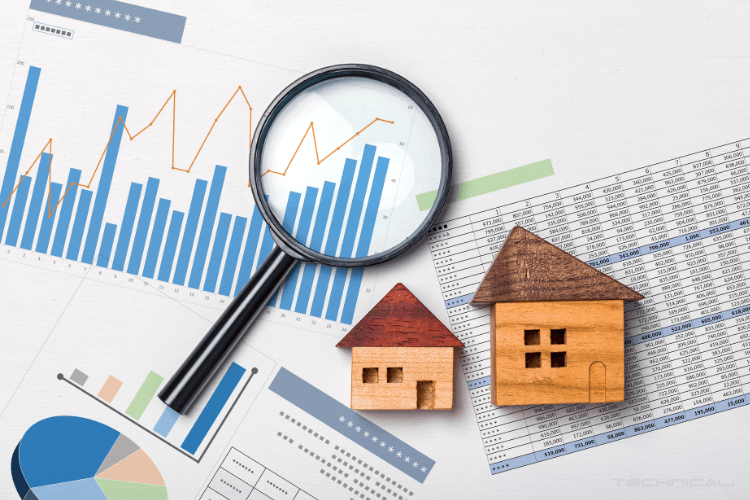 Real Estate CRMs come with great benefits, which helps in saving time, keeping track of clients information and preferences, keeping update with each property and their instalments, launching customised marketing campaigns, finding top visited real estate deal through on your website, maintaining email templates in check, licencing and increasing referrals from others agents or past customers.
A real estate agent can use this program to help them stay focused on buyers property deals as it helps real estate sales to keep in touch with their clients and other needs within the field of work.
Agents can input information about properties they're working on or using for marketing purposes, customer relationships and more!
Real Estate CRM help by keeping track of all this data, so you don't have to search through files or emails constantly.
This means more time researching new leads and properties instead of organising old ones! Plus, because it integrates into your salesforce account (with a bit of set-up), when deals are made in person, they'll automatically be sent over to your CRM as well!
There's also social media integration features that makes staying connected easy- peasy; just create and post updates with pictures on social media, and your CRM will automatically post it on theirs!
Everyone in this real estate lead generation can find a way to use this incredible tool to their advantage.
They're important because agents need them in order to keep track of everything related to clients: properties that are being worked on, marketing materials needed, rumours that they might be hearing about, etc.
What are some benefits of using a CRM in Real Estate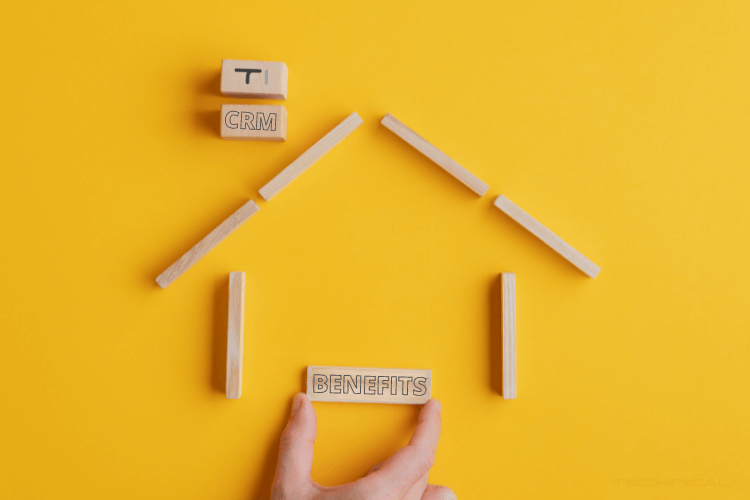 Even outside of Real Estate Sales, CRM has got a lot of traction because of its ability to do contact management, improve its sales process, handle marketing campaigns, automate buyers tasks, etc.
A CRM can also be used to segment your contacts according to their buying stages and behaviour, so you know who is in what stage, who is in the market and who has been looking at your posted property.
The Real Estate CRM can also help you send out targeted email marketing to your email list, enabling you and your team to stay on top of your game.
There are a lot of benefits that come with the CRM software for Real Estate agents.
They allow you to save time, increase efficiency, keep track of your clients' information and preferences, and even help with referrals all along the way.
It does this by giving you a central hub to store all your client information, so you don't have to search through files or emails constantly.
This means more time researching new leads and properties instead of organising old ones! Plus, keeping track of your contacts this way allows you to send out targeted emails marketing which helps keep the momentum going.
Here are some Benefits of Real Estate CRM:
It Makes Contact Management a breeze: Real Estate CRM systems make it easy to keep track of all the relationships you're working on. Making it a central hub for all your client information gives the ability to store everything in one place makes it easy to stay organised and quickly get a status update of each contact, property management and your lead generation marketing campaigns.

It's a Full-Fledged Marketing Tool: CRMs allow real estate agencies more than one way to stay connected with clients, from email marketing and social websites integration, to the automated posting of updates – there are lots of ways for your agent to contact, making him never miss a lead. To follow along! This means that they'll automatically be sent over to your Real Estate CRM Software as well! With this in mind, it becomes easier for them not only to monitor which leads they have but also what stage those particular leads are at. This alone helps create less stress for those realtors who are worried they're missing out on leads which is an issue that often comes in the form of their busy schedules.

They Help Build Relationships Beyond Transactions: Remember how we mentioned earlier that any information an agent has about their client is important? That includes details like whether or not someone has contacted you or not, how many times they have contacted you, how many visits they have done, where the lead came from, and what activities they have done. These leads can be assigned to a specific contact (which means that you'll know who has contacted you), or if the lead is just for marketing purposes, it can go into your 'lead bucket' so it's easy to access when needed! Everything is in details; if you have it, you will win the hearts of many.

Automation with Artificial Intelligence in Real Estate CRM: Automation is included in every tool management tool nowadays, but AI-supported automation is a giant leap forward in customer service. This new feature is now available for Real Estate CRM Software on the market today, and it's changing how we interact with customers, leads, and prospective clients. AI-supported automation will solve some of your company's most frustrating customer interactions while also making them more productive by providing accurate data to make informed decisions with all the data to create intelligent campaigns.

Tracking Everything: The ability to track not only how often clients visit an agent but also where those visits take place – this gives agents information about their market areas which will help them find more buyers in the future! This also shows the hotspots which most realtors miss or keep a secret. It will also make it easier for agents to identify any geographical trends that might affect properties in the area, like supply shortages on certain types of homes, complaints about construction noise, and more.

Task Management: Tracking tasks and deadlines are more streamlined with CRM for real estate developers. Not only can you set deadlines for yourself in the system, but if a client emails an agent to ask about something they had asked before – it's easy to see what needs attention and how it can be solved with the data you already have.

Coordination with others: The ability to share projects between agents means that not everyone has to deal with every task on their own! This will help make sure that nothing falls through the cracks. While delegating tasks, you can also set up leads for other agents to see what they're working on and when the following deadlines are. The CRM is a tool that will help real estate firms do their work more efficiently, stay organised, and, most of all – ensure customer satisfaction!

Data Entry: Collecting and storing data is more accessible with CRM software! Agents don't have to worry about forgetting important details like signed offers or when a property was on the market and at what price. Making you more efficient and productive as it gives a better sense of the market without wasting time entering data into spreadsheet or filing cabinets.

Processing: This might sound like an easy thing, but it's where things get out of control; with CRM for real estate professionals, processing a deal with pre-setup templates saves time and make you a real pro with all the paperwork in order.

Contact Management: When an agent has contact information for clients, they know exactly who needs attention next and can orchestrate their schedules accordingly. Contact management makes it easy to keep in touch without phoning each person individually – which are both times consuming and expensive.

Client Feedback: Customer feedback helps agents see what those people think of them as well as how they liked working together. This will help make sure that there are no hard feelings after closing deals, so everyone leaves happy! This also gives you to know your customers on a personal level.

Licensing: In order to use CRM software legally, license agreements must be purchased from the company first. These licences further help business leads grow and become more successful. Having a Licenced system separate you from others. Makes you a top producer in RE as it gives the opportunity to be on a CRM client list, which may/may not feature their clients on their page. These agreements help foster more successful businesses and make a CRM system worth the investment.

Marketing Automation: CRM has many marketing automation tools, which lead to a more efficient team. For example, email management allows agents to set up automatic replies in their inbox and filtered views of the inbox, so no important messages get missed; it also does automated follow-ups after a certain amount of time has passed without a reply from your contact. Having that control over your marketing efforts makes you more efficient as you save a huge chunk of time on not doing repetitive tasks.

Call Tracking: Some RE CRM software also has call tracking capabilities which allow for real-time monitoring of phone calls to see what is being discussed during conversations. This can help tremendously when trying to determine customer needs or if a prospect becomes a client. Call Tracking has features like call whisper, which will come in handy when you set up your IVR to be forwarded to another broker. This also helps you manage your lead generation campaigns and keeping track of all the leads by allowing you to get a clear view of your pipeline and what is being discussed.

Cost Cutting: At first glance, it may seem like CRM software would be expensive, but that's not always the case! There are many different options out there with various price points – some as low as $50 per month depending on how extensive your business needs are at the movement. Overall having these many growth benefits, it becomes a no-brainer to invest in CRM software.
CRMs have been proven time and again as an invaluable tool for any businesses regardless of the industry.
The benefits of CRMs for real estate agents are endless, and when you see the time, money, energy it can save – not to mention lead loyalty! It's definitely a worthwhile investment that will pay off big-time down the road.
All of these benefits are great, but for a real estate agency, it's also an essential tool to have in order to be more effective and successful!
The customer relationship management software is the best way to manage your customers while at the same time building them up as satisfied client. The CRM has even been proven to help agent.
When thinking about how to manage your real estate business, don't forget that a project isn't just what you're doing today! It's also all the work that needs to be done from now until then – including goals (both personal and professional)
How to use a Real Estate CRM Software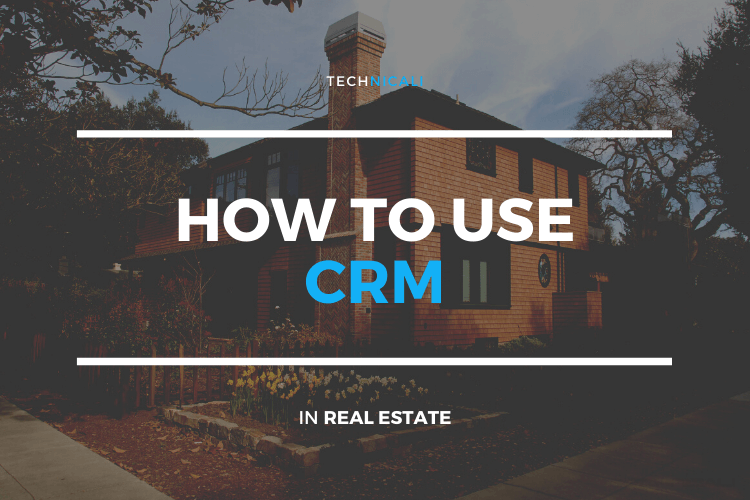 Now coming to how to use CRM in Real Estate, Many Real estate agents think CRM is meant for techy geeks. In contrast, it has become a necessity in every business where sales are concerned: email marketing, follow-ups, managing sales pipeline – using a CRM to close deals with the website only. It is undoubtedly a series of tasks.
Best Real Estate CRM Software is a customer information management system that helps the agent to manage all their client data and customer communication in one centralised system.
It manages the relationship with a client by providing them better and more personalised service for their needs, or if there are any changes to your property listings that they have seen, etc.
With the use of a CRM system, agents can schedule appointments with their clients, manage any leads that have been generated and create reports on the property while it's inspection which can further help their real estate service to be efficient while presenting it to customers.
It can even help them build up a sales pipeline by managing all of their prospects and past contacts with them, as well as uploading all of their notes and files related to any transaction.
The meaning is that it's a customer relationship management system that helps the agent to manage all their client data and customer communication in one centralised system.
It manages the relationship with a client by providing them better service for their needs, or if there are any changes to your property listings that they have seen, etc.
With the use of CRM, agents can schedule appointments with their clients, manage leads generated from these appointments, create reports on properties while inspection, which will further help real estate agents be efficient when presenting them to customers and help build
A CRM or customer relationship management software will help you organise your clients into groups and categories for easy reference, manage, track who is following up with whom when properties were last visited by particular people etc. It'll be more accessible than ever to keep on top of what's going on without constantly having to go through old files!
Determining Your CRM Needs: Before deciding if an online CRM package would suit your needs – it's essential that you figure out how many contacts/clients you have at any given time as well as whether they're both buyers and sellers. If not, then there are other solutions.
Features of Real Estate CRM Software: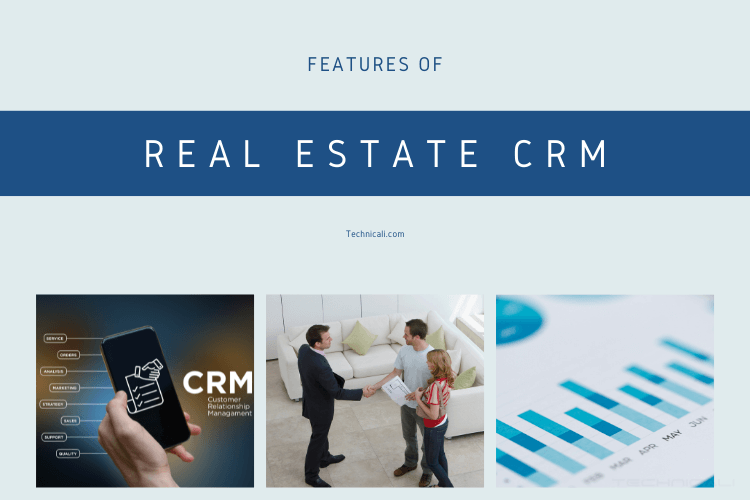 CRM today come with many different features and some common ones include:
Email Marketing Tools
Website Integration
Client Calendar Management
Document Storage and Sharing Management
Reporting and Analytics
Automated Email Templates
Mobile App Integration
For example, one popular CRM for real estates is Zoho. They offer tools like a lead management system that lets the agent upload leads into it after they have been generated in order to follow up with them later on down the line; an email marketing tool that allows you to send newsletters out for your business or just create emails tailored explicitly towards each customer if needed; website integration so clients can be directed straight onto their website instead of going online themselves and searching around for properties as well as client calendar management where activities are scheduled dynamically, based off what contact would best suit those specific clients.
One thing that is loved is the ability to keep a check on your customer database and communications with them, and this is why it has become the CRM of choice by many real estate agents.
Though Every CRM provides different features, it all depends upon the needs of the user who will be using it.
Why you should choose one specific platform over another?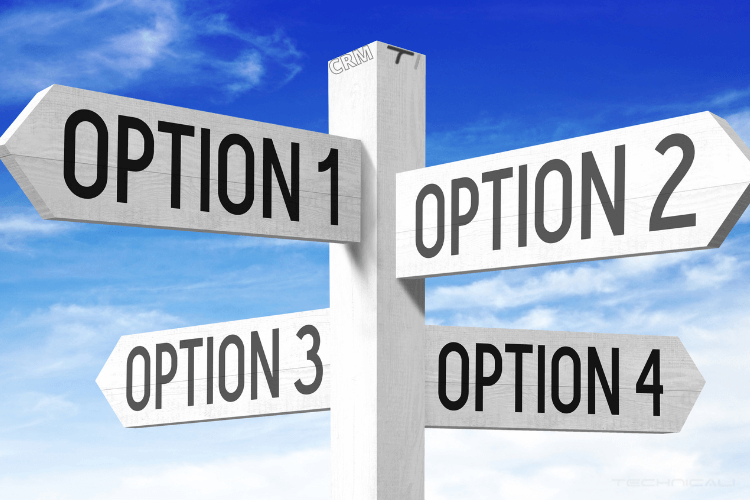 This one is on you, we can give you a list of CRM tools, but the final decision depends upon your needs and features that will help you most.
What CRMs are out there? Zoho, Hubspot, Zillow, and many more!
Do you need a full-blown system or something simple to start with?
It really depends on your business needs, but typically the first things many agents look for in customer relationship management software is an easy way to create leads from social media platforms like Facebook and Twitter.
I will personally recommend starting with any free CRM, and you can upgrade later as your business grows.
In order to find the best CRM for your business, you must have end goal in mind.
What is your goal?
Do you want to track leads, create reports or manage social media campaigns? One of the most overlooked features of a CRM system is the ability to track campaign and marketing efforts. Benefits above, which one resembled you most?
There are many CRM in the market, but not one of them will meet all of your business needs.
Once you like working with one CRM, You love their support, there is a good track record that they update their code to market needs.
You can easily adjust your business around what compliments their features. This is the best way to choose.
Besides that, you can also look for export features if in future you decide to switch it.
The following list includes some of the most popular real estate customer relationship management systems that are currently available on the market:
Salesforce Chatter ($150-$200/user per month)
Zoho Social Suite($50-$65/user per month)
Hubspot's Marketing Automation (Free for up to 25 contacts).
If you're still looking for more options, check out this list of real estate customer relationship software providers we have selected based on our analysis.

Common Mistakes when using CRM for real estate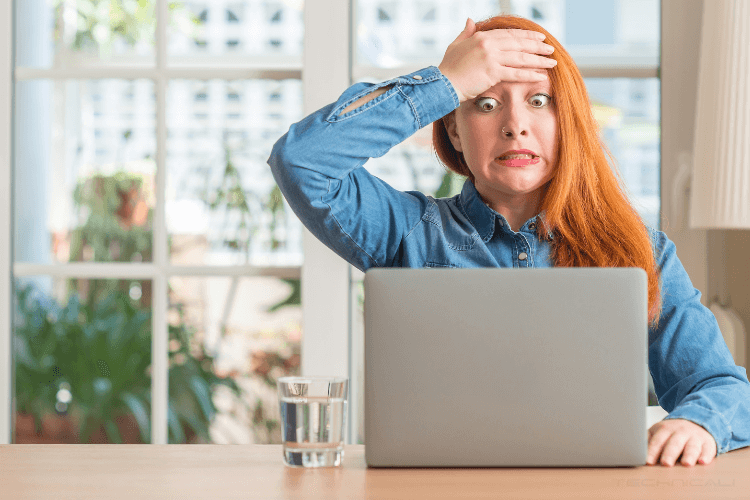 Some Mistakes real estate agency makes while operating crms are:
Not using it for what it's made for. CRM should be used to generate leads and grow the customer base, not just track properties
Working in isolation: don't install CRM software without integrating it with other platforms like your website/app.
Not segmenting leads based on their problems, needs or interests
Focusing too much on social media and not enough time on inbound marketing (webinars, blogs)
Not filling collected data for Tracking
Not using email templates for optimising buyers journey.
Not taking advantage of CRM Support Customer care when stuck.
Once there is light, darkness won't affect.
Having learned mistakes in mind open you up for being free and creative around your personal use case. Have something in mind? Hit the reply and let me know so I can add it here for others.
Tips and tricks for successful implementation of a CRM in real estate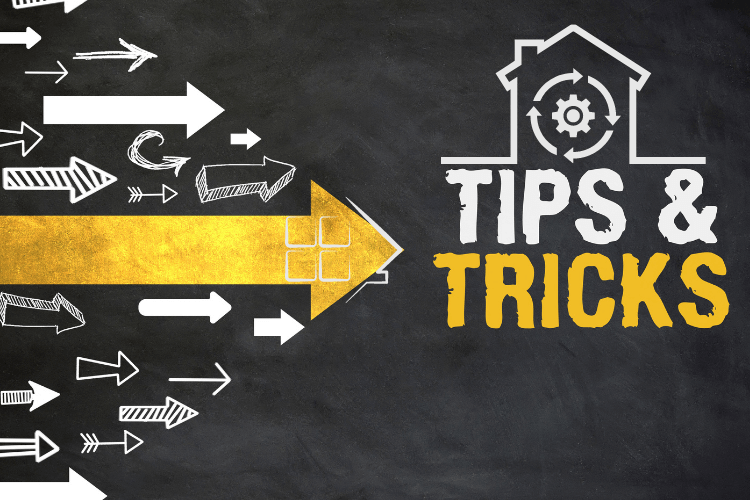 Some tips and tricks to keep in mind when implementing a CRM into your real estate business:
To start, make sure that you have the right software and hardware to handle all of the data.
Utilise email management as a way to keep track of leads by labelling them properly and setting up notifications for things like viewing homes online or taking an original tour with another agent.
Create an account on social media platforms such as Facebook and Twitter where you can monitor what people are saying about your listings, identify potential clients with common interests, create contests for attracting more attention from consumers, establish customers relationships etc.
The Sales Process use lead qualification methods such as call scripts which are used by real estate agents when calling new customers for follow up purposes (remember, this might be different than general office follow-ups). These should include questions about their needs and wants, how likely they are to buy now or later on down the road etc. so that you'll have more accurate information.
Use a combination of open-ended questions and closed ones for collecting more accurate data.
Ask the customer what they want in their new home, how much money or time is available to spend qualifying homes etc., as well as when they are looking to buy. Don't forget to add this information to the contact database.
Consider your client's real estate needs and wants when conducting showings so that you can see which one will be best suited for them. You might also find it helpful to offer an online search tool on your website where customers could enter criteria such as location preferences, price range, number of bedrooms needed etc., so that you'll have better chances at meeting their expectations/needs before even going out. With them!
Obviously, who knows better about the market than real estate people? Combine your Deal Closing Persuasion Tactics with the power of real estate CRM software in any creative way you like. Go and Create your own funnel if it takes so, or tell your team to do it for you.
Keeping in mind the main benefit of CRM is that it helps businesses keep tabs on the progression of individual customers' needs so they can give them personalised attention at every stage in the relationship.
A typical example of this would be an agent using automation tools to schedule showings for clients based on what they're looking for (e.g., location, price range) rather than just by date availability as one might do without such software.
CRMs are also great because agents have access to all incoming information from potential buyers or sellers via email or phone calls when responding, which gives them more options than simply showing up unprepared at a meeting time determined solely.
The Future of CRM in the Real Estate Industry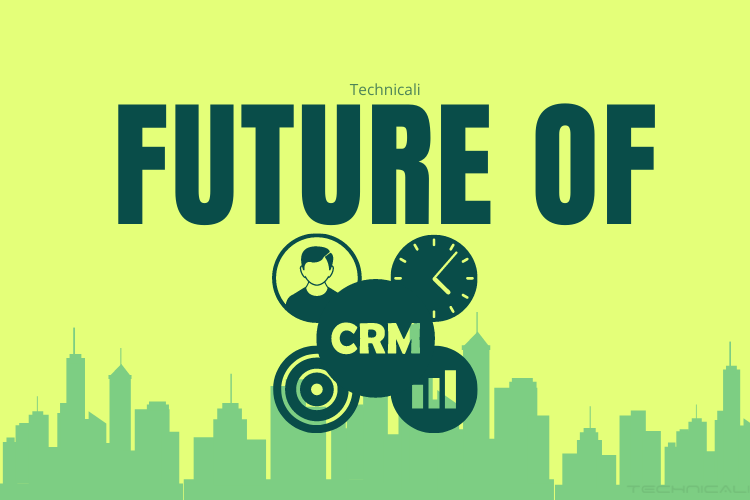 CRM software is an integral part of a real estate business. It helps you in keeping track of your contacts, customers and prospects alike.
The future CRMs in this industry will be more powerful than their predecessors, with features that make it easy to automate tasks that would otherwise take up time and resources from sellers, buyers or other stakeholders.
Today's market offers many new tools for CRM management, but not all are necessarily better than what was available yesterday.
Still, there's no doubt these systems offer some great benefits too, such as being cloud-based so they can access their data on any device anywhere, anytime, without having to worry about third-party vendors going out of business due to financial troubles (like we saw happen back in 2008).
To this date, CRM has been going strong and will continue to do so in the future as more CRM services are opening up for real estate agents.
The industry is shifting towards technology; CRM systems that offer all of these benefits are a must-have if you want your business to stay afloat.
I believe CRM future holds the unification of the real estate industry.
To make this happen, companies need to come together and invest in CRM.
The industry has the power to keep real estate agents from being at a disadvantage when it comes to having accurate data that can be used for their clients' benefit (instead of using outdated programs).
CRM is going mainstream with more people recognising its importance as well as the benefits of investing in them.
Hopefully, we'll see an increase in investments into CRMs, so there won't be any CRM service providers going out of business due to financial troubles like what happened back during 2008.
CRM may not seem important now to real estate, but if you don't take care of them, they will become crucial sooner than later. It's best to just go ahead and at least use the free version of it.
Unification allows the mass personalisation through the data that was collected, which is limited by this date, we have the technology already available, and it's just a matter of acquiring the proper knowledge and customisation, which will only come when there will be enough real estate people start using CRM that will result in an increase of property reports, leads knowledgebase, market hotspots, what works and whatnot.
This shouldn't be an issue as CRM's are created with this goal of unification and personalisation in mind from the very beginning, which allows them to provide customised sales process all around the world without having to worry about different languages due to unified software compatibility.
A system is designed to manage buyers' relationships between business customers by providing them with ongoing feedback on their needs based upon information collected through various channels such as email correspondence, social media posts, contact forms, etcetera.
Be careful, though, when using new tools because some things might not be what they seem on the surface, and this could lead you down a path fraught with problems like losing or exposing sensitive customer data, missing out on meaningful connections with customers and other professionals and partners, damaging your reputation by being seen as an unprofessional company running outdated software which can result in fewer sales opportunities.
So it's always best to research extensively before making any decisions, even though time may be.
Marketing like Word Of Mouth has surpassed the test of time and will always be one of the best ways to get your company out there.
A study done by Dr John Naisbitt in the '80s showed that word of mouth is a powerful means of communicating information and influence consumer behaviour, especially when there is social pressure involved.
Enough of that, We have compiled the list of Top 7 CRM that you can immediately look for and jump on their trial/free version. I always recommend people to use support when stuck. Real estate CRM software is proven to make the process more efficient if it doesn't; time to change CRM or identify what you are doing wrong.
Are there any other Real estate CRMs solutions, tips, mistakes you know? Let me know in the comments below!