With the boom of digitalisation, a new breed of socially connected customers has made a remarkable spot in the industry. If a business owner doesn't actively monitor this revolution, the brand is more likely to die a quiet death.
One must prioritise customer relationships as this critical segment of every business sector concludes the company's growth. Mainly in this digital age, the need for well-structured customer relationships management is highly essential.
Today's customers are more informed and smart compared to a few decades back. Even a single poor user experience can crop up as an inviting factor for a company's trembling performance.
According to a study by Huffingpost, 39% of customers may stop purchasing any product or service for at least 2 years from a company that doesn't serve their customers well.  
If the brand and its employee mistreat their customers, then 91% of these customers, without leaving feedback behind, would completely avoid purchasing their products or services for a lifetime.  
This is something that is enough to ruin the company entirely. Let's discuss more the significance of CRM system down here.
What is Customer Relationship management in a nutshell?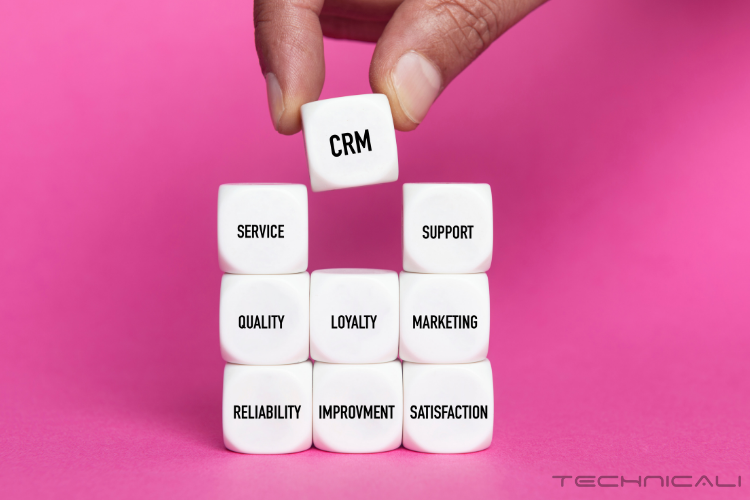 Before we dig into the article and hit a CRM discussion, let's first get a clear insight into CRM to know what it actually is.
"What iscustomer relationship management?" This depends upon who you ask.
Businesses that still follow the old methodology of CRM may not value it. But companies operational on today's digital landscapes understand and exercise this gem extremely well.
In the mainstream, customer relationship management crm refers to a system in which the company focuses on relationship building. Since companies think that delighted customer is equal to growing revenue, that's why companies consider customer loyalty important metrics. This eradicates problems for customers and promotes satisfaction.
In addition, it also includes managing customer data. What is the function of this?
CRM assists in analyzing all measurable aspects related to customer behaviour and interaction with company products or services. For example, if a company has an e-commerce website, then it can easily create reports on statistics like sales performance
To ensure it stays healthy, the company may actively focus on sorting out the following issues-
Delays
Grievance
Discrepancies
Errors
So this is how CRM works. Let's discuss more on CRM to know why companies should keep it on their top priority list.
Six Key Reasons Highlighting, "Why to Make CRM a Priority?" 
Here are some of the chief reasons proving how and why CRM should be a priority for any business.
1. Constructing a Framework for Communication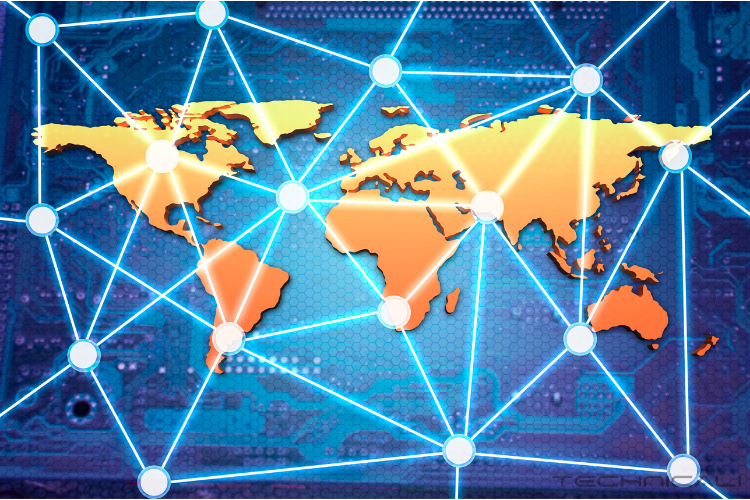 In the book "More Loyal Customers," written by Kevin Stirtz, we recognise the value of CRM in communication options. Kevin says that
"every meet-up of a company with a customer directly influences their buying decision. This specific interaction with customers decides whether a customer will make a comeback or leave the company forever."

Kevin Stirtz – More Loyal Customers
However, this isn't just about face-to-face interaction but more about every single segment by which a customer interacts with the company's products, operations, or services. For instance- a chatbot system in online websites gives a quick reply to a short query made by a customer. Customers may receive a prompt resolution here.
2. Streamline the Marketing Modules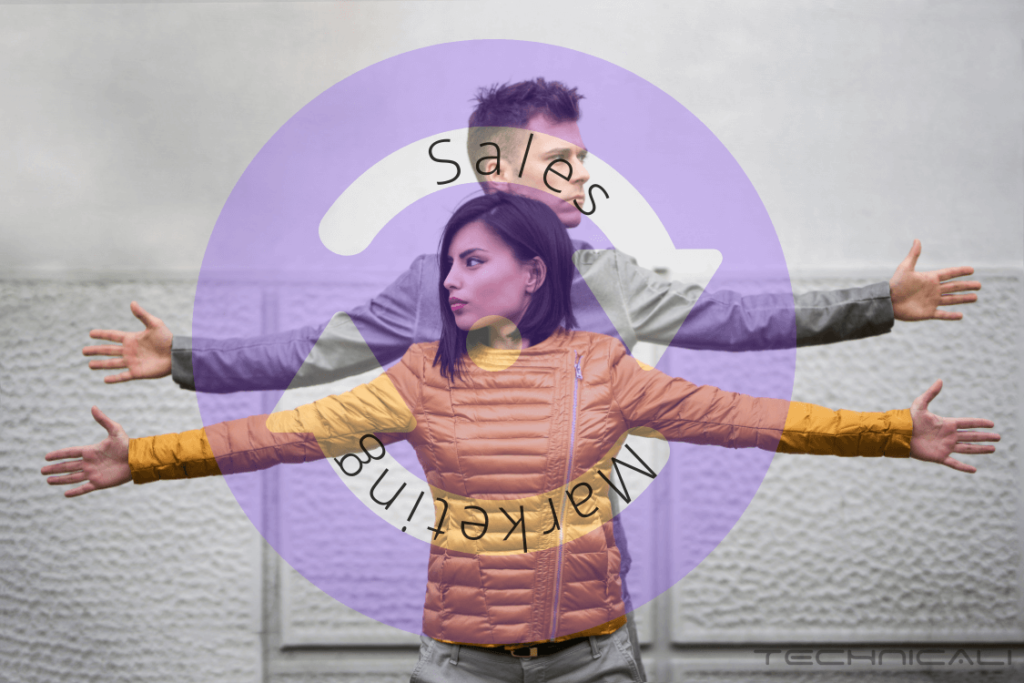 Customer Data represents the clear image of the customer interaction collected through analytic resources. Companies can better conclude the decision regarding sales, marketing, and purchasing based on this fundamental.
When, Where, and How are the customer experience of a marketing campaign? At which scale are they showing their interest in a company's product or services? One can derive proper insight into these valuable subjects.
Meanwhile, the company may even detect a unique interest that continues to develop in the audience. This may later promise a competitive advantage to a business. For instance, a data company can build the latest product or service that dominates the competition.
This is mainly because of a well-structured CRM System that helps detect people's potential problems, which isn't less than digging a goldmine.
3. Prompt Delivery & Sharing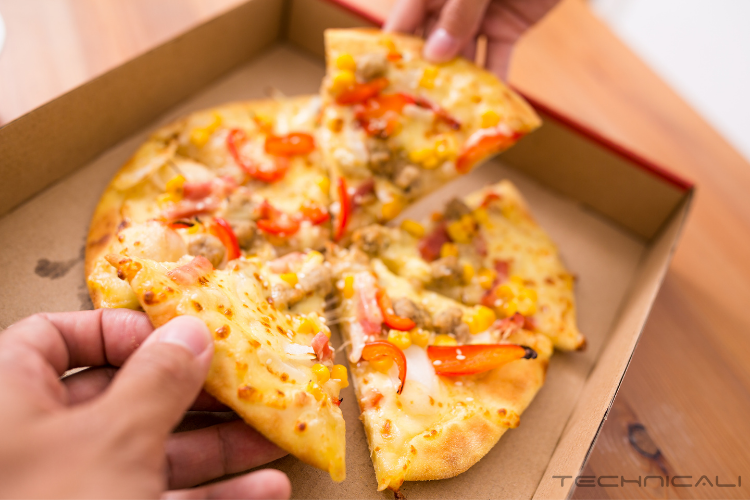 CRM leads to prompt delivery and sharing for a company. In this digital age, this has turned even better due to automation. Businesses are increasingly switching to the cloud with automation to make customer relations better than before.
There are certain interaction points where all the customer data is stored. A business can use this information to design campaigns that match their customers' interests and needs.
You should prioritize customer relationship management because it provides your company with a competitive advantage in terms of prompt delivery and sharing and benefits for both firm and customer.
This can be done by providing the right content to customers when they need or want it. You are also given a chance to deliver timely messages, which will enhance the customer experience.
Companies seek transparency in their business operations which is only possible with technical assistance. This also brings clarity for customers that highlight a company as a reliable destination. Else, errors in the data may cause a delay in response to the customers.
Customer loyalty will be enhanced that leads to higher repeat sales. Your company also benefits from a better reputation among customers and potential new clients in the market place.
This enables you to provide solutions and services for your customers to meet their preferences, making them happy about returning back again and again.
Customer relations with technology integration delivers a more fruitful result to a company. This even encourages customer satisfaction.
For example, the founder of Amazon, Jeff Broz, doesn't run his huge business independently. The entire structure of Amazon takes technology support. The placed order by a customer is automatically listed on the automated system of Amazon.
Meanwhile, suppose a customer wants to stop or cancel the order or change the address immediately. In that case, the system gives them a quick response.
4. Boost Sales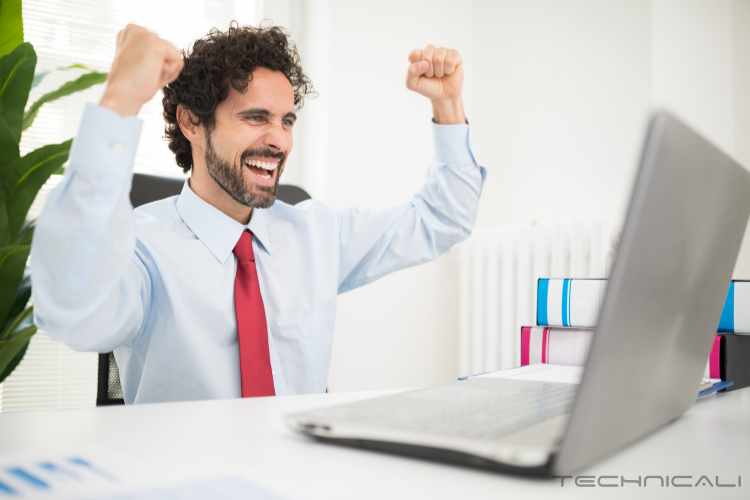 Customer relationships management may boost sales in a business. Customer Interactions encourages transparency between a business and a customer that strengthens relationships. Globally 44% of companies are working on Cloud CRM Solution to infuse in their operations. The idea behind it isn't just about dominating the rivals but boost sales. 
On average, a person hardly takes 10 minutes to make a buying decision. Companies operational at a large scale are already familiar with this fact. A little discrepancy can easily influence the decision-making of a person.
Simultaneously, if the company has built a solid relationship with the public, they will stick to purchasing decisions from them.
Suppose X and Y are brands that offer similar products and services on their website. Surprisingly, Y generates more sales than X. But why does it happen? It is because of relationships and a sense of reliability. Customers at the Y brand understand that they will receive an instant response to their queries. A customer can place the order within 10 minutes at Y. On the other hand, X company is experiencing the issue as it isn't that fast in executing the orders. Possible that X might haven't yet established a reliable position in the market.
5. Improves Customer Experience and get Actionable Insights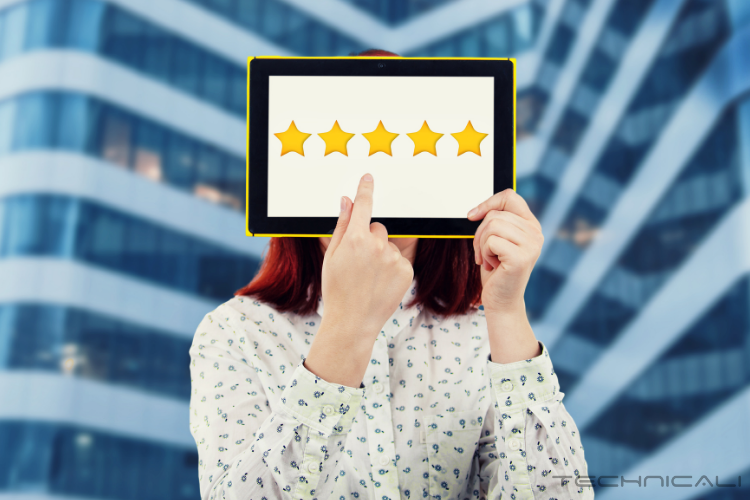 According to a study in 2017, 96% of consumers consent that better customer service reflects how much a brand value its customers. There's no surprise; customers notice this critical point. It also leads to a boost in customer retention because better CRM reflects that brand prioritise their likings. 
The company can employ a well-structured CRM in their businesses to build its loyal profile among the customers. This even helps the business in analysing customer behaviour, which has its own advantages.
For instance, if X company stays up to date with customer's liking and takes a quick step to work beyond the expectations, it is more likely to outperform other companies. However, it is only possible if the company has already established a network that analyses ever-changing customer behaviour.
6. Instant Resolution for Queries or Grievances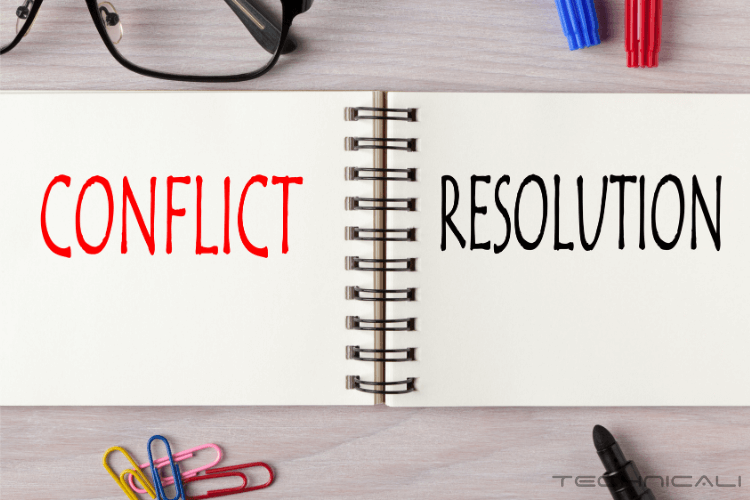 Keeping up with consumer demands, the problems they face, and how they are receiving the product or service is another contributing factor to deciding the company's growth.
For instance, if the customer is not happy with a service or product and there are no quick resolutions available to them, this will result in damage to the company's reputation.
Therefore it becomes essential for businesses to monitor queries on various channels like phone calls, chat sessions etc.
A company should build an ecosystem in which consumers receive instant resolution for their queries and grievances. If a business sells a physical product, the owner of that business should construct a framework to offer instant repair or return services.
This thing enhances the brand loyalty of a business. Even though the customer has returned the product, still one's more likely to purchase again from a company that has earlier sorted out their query.
Solving instant questions and working upon the well-structured return and repair policies stimulates a sense of trust in customers. It engages them better with a platform.
So this is how CRM can be a backbone of a company. But we shouldn't miss the main thing, "CRM software" that helps today's business establish brilliant Customer Relationships. What are these, let's discuss next-
CRM Software: an Introduction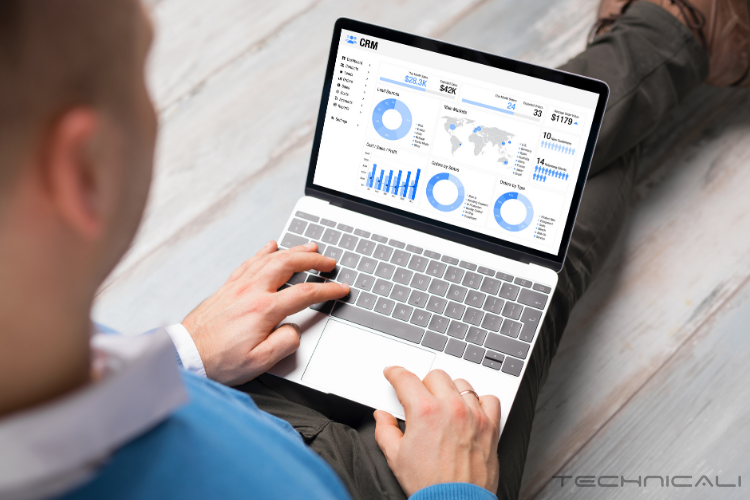 Customer Relations is a key ingredient helping brands and companies worldwide to skyrocket their business success. CRM software turns the understanding of customers data to fully technical, insightful, and actionable. It may provide a company with comprehensive information about the lifecycle of its customers, clients, and its working staff.
The leading manager can take a quick glimpse of the entire organisation through a single window. Some software takes numerous business tasks entirely on automation. The company can even keep its eyes on its business productivity and performance.
How is CRM Softwares a Need for Tomorrow's businesses?
CRM Solution certainly becomes the need of futuristic businesses, be it a small firm or a multinational company. Here are major reasons that prove the significance of such innovative software on today's business landscapes.
Instant Access to Consumer Data
Takes the Business on Automation and streamline the business process
Derive actionable insights and business observe a significant boost in its performance
Improvement in Customer Behavior is another contributing factor
Brings advancement with technology integration in numerous functionalities and features of a business
To reap the benefits of CRM, it is vital to spend a few bucks on CRM tools. As soon as you make this move, your business begins to yield desirable results. 
These platforms keep track of the information related to customers and clients. It acts as a database that records all contact details, past purchases, marketing campaigns initiated by the company, etc. This way, it becomes easy for businesses to identify their potential customers easily, and they can target them accordingly to improve sales.
You can find CRM software in the form of cloud-based solutions. These are more advantageous as they provide several benefits such as high availability, scalability and reliability with minimal downtime. You will not need any additional hardware or servers to host these systems, which means it is less expensive than traditional software setups.
But how does a company decide the best software for their CRM requirements? Predominantly, there are three types of CRM System about which we discuss below-
Three Types of CRM to Derive Long-Term and Meaningful Insights
Not every Customer experience is apt to serve the varying needs of every business. In most cases, the company needs to be introduced to its existence in the industry and goals for which it is working for a long time. Therefore, these CRM types come forefront to help them out.
Here are prominent types of CRM solutions that help an owner in knowing its business better from scratch.
1. Operational CRM
This narrows down the business task and brings easiness for the working staff. For instance- this CRM brings automation in the marketing efforts, sales funnel, and services process of a company. Generating more leads is the ultimate goal of Operational CRM, such that the company is able to bridge the gap between them and the audience. The company gathers all the details of its customer base and strives to engage them with their brand for a lifetime.
2. Analytical CRM
This category isn't less than a blessing to the team of analysts working for a company. Analytical CRM helps marketing, sales teams, and further team members to detect their consumer needs. So the obtained data could help the company serving the customer needs better. To simply put, this customer relationship management system uses Data Analysis tools to gather insights into customers' behaviour. However, it isn't specific that the data comes from only a particular source. It is up to the company.
The source that generates more leads for a company automatically turns into the most focused spot for data analysis. Using analytical CRM, firms can derive the latest insight into public interest. Similarly, the decision-making becomes instant, and marketing executives get instant data to take action upon. Advertisement campaigns become more successful, and improvement in customer support network boosts customer relations with a brand.
3. Collaborative CRM
Collaborative CRM is an acronym of Strategic CRM in which the company establishes a collaborative network. To simply put, the organisation shares the collected data with its own or other business units. For instance- the sales team, support team, and marketing team gather information from an organisation. It helps a company unite the varying groups and departments working for a company.
This CRM network also streamlines the business procedure and ensures only a specific department is accountable for a particular task. Moreover, collaborative CRM also eliminates delays in a business because it links the managers, employees, and employers to work in a cooperative environment. For instance- the sales team has no need to contact the top CRM provider to resolve their queries with the marketing team as they can directly connect with them.
CRM (Customer relationships management)- Important Steps Includes
CRM Solution implementations include the following six stages a company goes through to strengthen its relationship with the customer and nourish the user experience best practices. Let's have a look. 
Collecting Information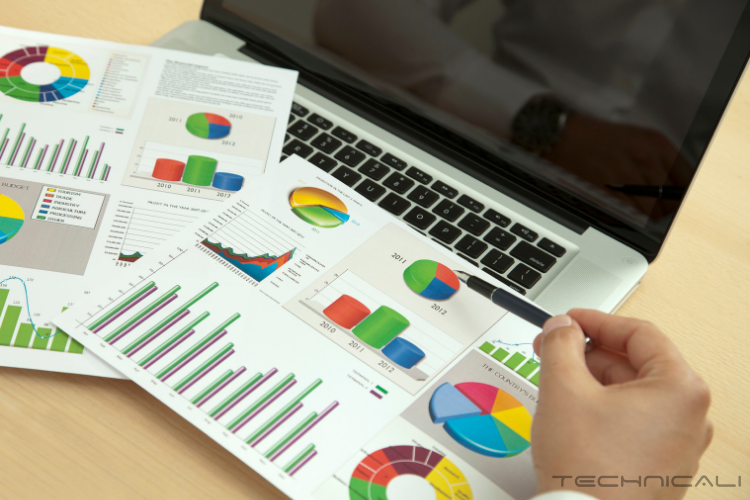 Gathering information or conducting series of research as much as possible comes at the top priority list in the customer relationship management crm process. Similarly, the business or CRM software categorises this information to ensure the analysts receive clear and thorough insight.  
Storing the Vital Information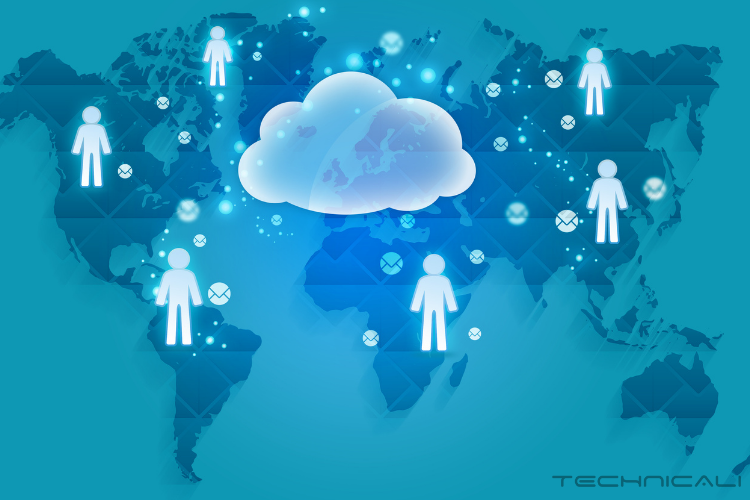 Using such software, the company then sorts out the needed data, e.g., the contact details of the customers, orders executed within a year or month, etc. The company stores this information mainly on cloud to compare their performance and take prompt action on queries whenever is essential.
Sharing the Information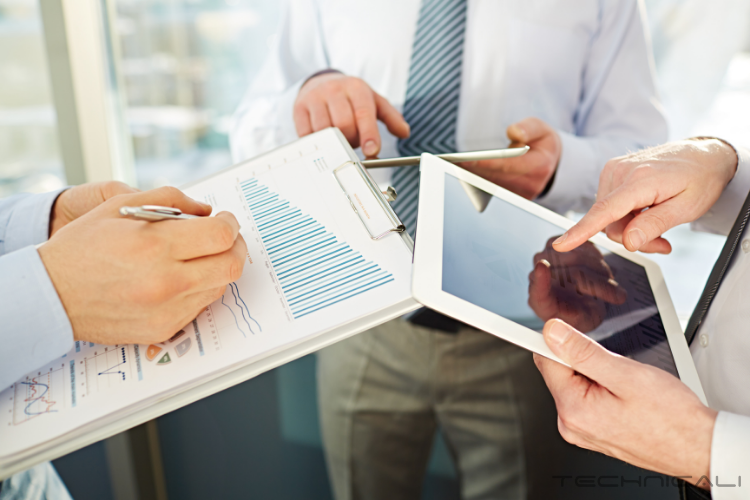 At this stage, an organisation shares the essential data down to its numerous account. Even though a company wants to collaborate with another firm, the gathered information benefit a successful dealing.
Customer Behavior Analysis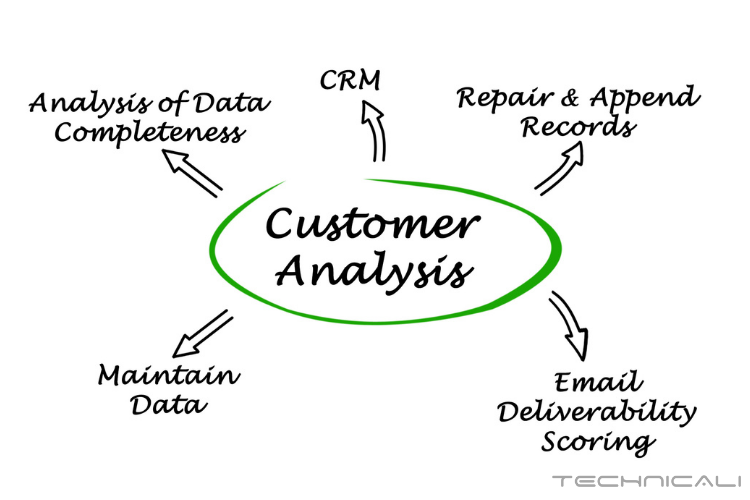 Without analysing consumer demand and its behaviour in the market, a company can't think about going ahead. If the product or service doesn't meet the customer demand, the company will experience losses persistently if they don't review customer's reactions to their product. Meanwhile, the company can detect its winning products with the help of platforms purchase history.
Marketing Automation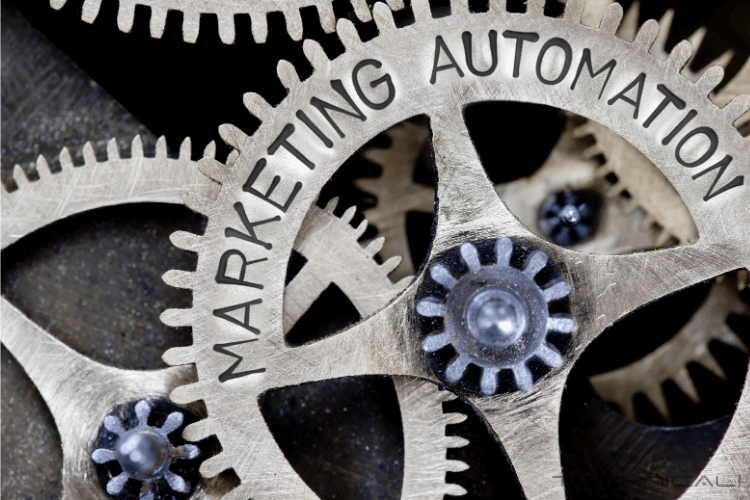 At this point, the organisation can run massive marketing campaigns for its winning product to ensure more people buy it. For instance- using contact information, one can carry out an email marketing strategy or reap its advantages via the phone calls sales process.
Keep Enhancing Customer-Experience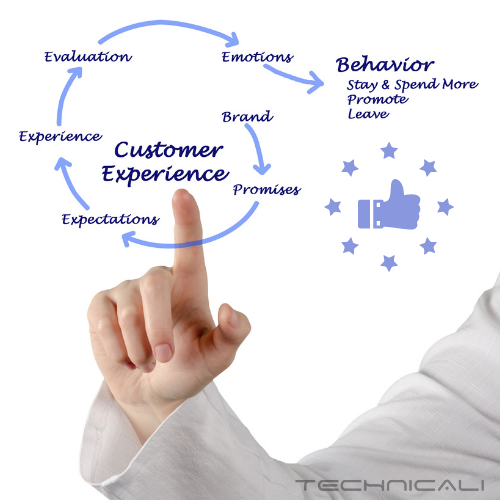 In the end, a company focuses on the after-services to the customers. For instance, a website focuses on solving queries, returns, and repairs-related tasks, so customers retain with the business and continue to purchase products repeatedly.
A Quick Recap and Example of CRM
In above, you can see what CRM is and how companies are using it worldwide to promote their business growth.
The video outlines some popular brands such as Coca-Cola, Airtel, Indusind Bank, Mainland China, Ola, Axis Bank and how they are generating more sales into their business by running numerous programs. 
The Bottom Line
CRM is undoubtedly the most prominent tool for every company planning to stand out on today's highly competitive and digital landscapes. It really doesn't matter whether it is a startup or a multi-national company; the need for a well-structured CRM is vital for every organisation. In this article, we discussed everything about CRM and why a company should prioritise it.
Take a quick glimpse at the customer relationships management examples to see how companies are employing CRM in their business operations.