Customer relationship management system is a crucial and emerging component in the field of business.
Businesses evolve as per the needs of their customers, producing solutions that alter their customers' living conditions. Managing customer relationships is vital for businesses because it increases customer retention, lifetime value, and customer loyalty.
The idea of how to manage customer relationships isn't new. The desire to improve the relationship between businesses and their customer interactions is as old as the business itself. The technology to maintain consumer relationships, though, has changed significantly in the last two decades.
People would choose to spend their money with a company to provide them with positive buyer interactions. Corporations have a 60 to 70% chance of selling to their current clients rather than the 5 to 20% chances of selling to their potential prospects. The latter is a major may-be situation.
Although technology has impacted how businesses conduct themselves, effective collection of consumer data, choosing the important data, providing employee access to this data, some persist even then.
Understanding the needs of the customer is a fundamental part of communication. Although this may seem to be self-evident, a company-first mindset may easily subsume the concept.
Failure to sustain a customer-first approach can lead to the development of unnecessary product features or marketing materials that fail to represent the real-world challenges that customers face.
If you want your customer relationships to flourish, they, like all other relationships, need to be nurtured regularly. To put it another way, you need to stay in contact with your clients.
Whether it's via holiday cards, birthday tweets, a newsletter with product and service updates, or an occasional email to express your gratitude for their support and confidence.
Customers would be more likely to find another business to fulfil needs if you are not on the top of their minds.
What are customer relationships?
Developing a life-altering product? Check!
But there are still other factors that determine your business' shot at success. Consumers currently have more industry clout than they've ever had before, causing them to think about more than just the product you're selling.
Now, consumers notice how you sell your products and even the post-sale services, popularly known as customer services. This shift of focus is a pressure on companies to invest more in their customer service teams.
According to a 2018 survey, 59% of customers have higher customer service expectations than they did in 2017. Consistent and quality customer service is a game-changer in the business domain.
Customer relations refers to how a corporation deals with its customers to enhance consumer interactions. This involves both responding to urgent problems and proactively designing long-term strategies that are targeted toward customer satisfaction.
Customer relations seek to develop a long-term, mutually beneficial relationship with customers beyond the initial purchase.
The reactive function of the customer service team is to attempt problem-solving. Problems pertaining to product or services or even consumer loyalty come under the radar. Businesses and their customer support need to lend an ear to customer complaints and feedback. This would be followed by a collaboration between different teams to fix any issues by being on page with them.
The steps taken to maintain a long-term partnership with consumers are known as proactive functions. These initiatives are aimed at helping entrepreneurs succeed by continuously fulfilling their changing needs. Customer success teams do this by delivering product details and alerts and encouraging discounts and exclusive deals.
Consumer service and customer relations are two terms that are somewhat similar except for one small difference.
Your company's customer support is what guarantees customer success. It's an inbound feature that customers now expect at the first point of contact with your company.
Customer relations is distinct as it encompasses both inbound and outbound actions taken by the organisation. It considers both your organisation's ability to react to current problems and your approach to improving future experiences.
Customer relations is concerned with the constructive measures you are taking to involve consumers and enhance their experience by keeping their pain points in mind.
Why are customer relationships important?
Customer relationship management (CRM) is a broad concept that includes all of the practices, techniques, and technology that businesses use to manage their current and future customers' relationships. The phrase "customer is king" is often heard and said in many companies.
Customer relations is one of the most important factors that determine a business' success:
Creating a relationship with loyal customers means that you won't have to work as hard to re-engage them as you would with new traffic.
When you form a bond with your clients, you're more likely to make multiple purchases because most first-time buyers aren't limited to just that before dying.
When you make your customers feel welcome even after making a purchase, they develop a sense of loyalty towards your business.
Customers would have something to relate to or look up to as they make several transactions. Why? Because the brand name has already been established before any of this.
Customers become your mates when you maintain a close relationship with them and show them that they are respected.
Customers feel obligated or pleased to recommend your brand to others due to successful customer experience management, which is how your business grows to popularity and permanence.
Customer relationships, like personal relationships, must be nurtured and nurtured. As companies establish good relationships with their consumers, the path towards positive gains starts.
How to Manage Customer relations?
Customer relationship management system is an ever-evolving and popular term in the field of business. Customers are no less than god for a business. And unless they are treated that way, customers tend to fly towards businesses that are willing to treat them.
Understanding what customer needs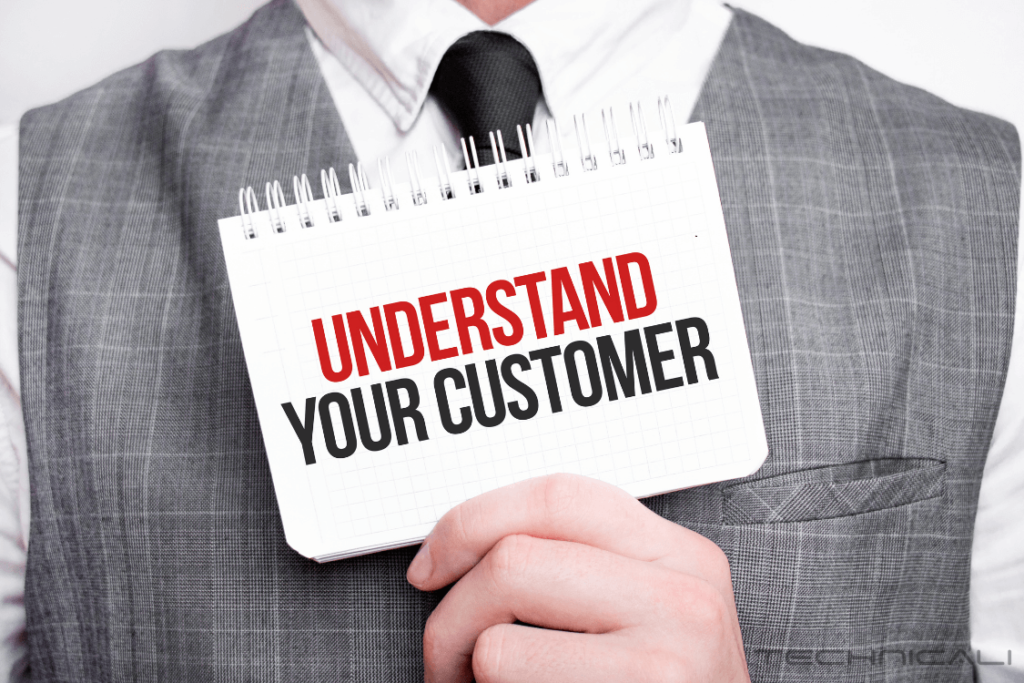 Customer-oriented businesses are better empowered than product-oriented businesses. A company that puts the needs of the customer before anything else is the gamemaster. As per statistics, customer-centric businesses are 60% more profitable than non-customer-centric businesses.
Whether it sells directly to individuals or other companies, every effective business revolves around knowing and understanding consumer needs. What problems do your customers face in their day-to-day, and how does your business solve these problems?
There are tonnes of things based one which you can know your customer and their needs. A business needs to answer a few questions on its own: who comprises your customer base, what do they buy, why do they buy, when and how they buy.
Frame benefits for customer problems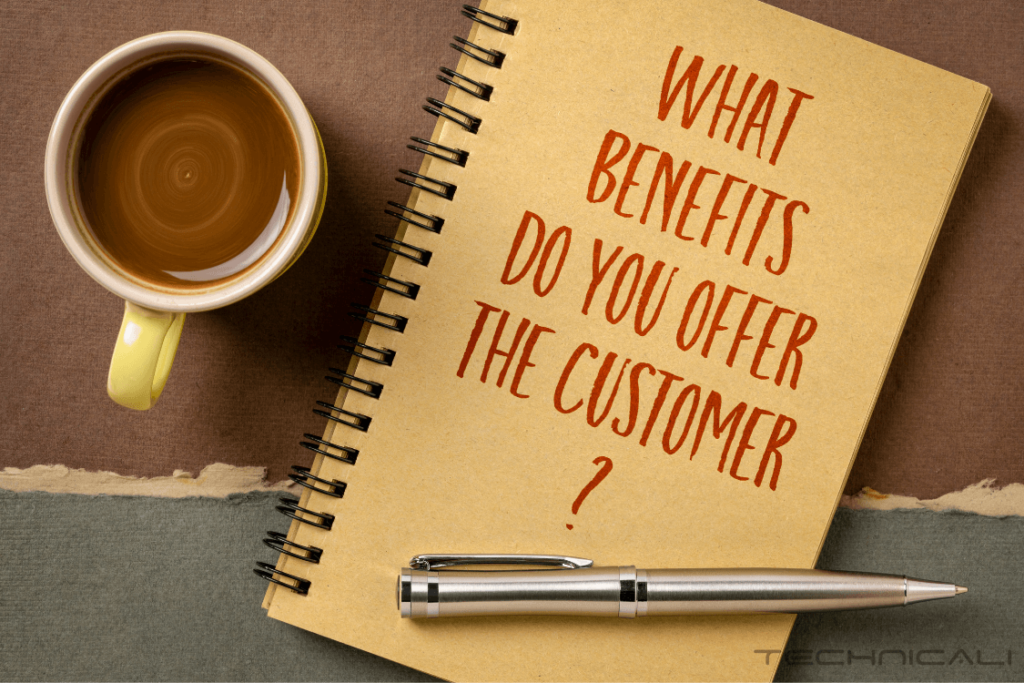 Deep customer knowledge can aid businesses to understand the grave problems that their customer faces. Listing the features of the products a business sells accordingly is crucial.
Sale copies and brochures are created with a list of these main features that give a customer the highest value. A business that is aware of the diversity in their customer base and conversing with about their products can perform best practices towards listing the product's features.
Awareness of a business about how they are real-time problem solvers isn't the bottom line. Persuading your customer base about the same is.
Take Constant customer feedback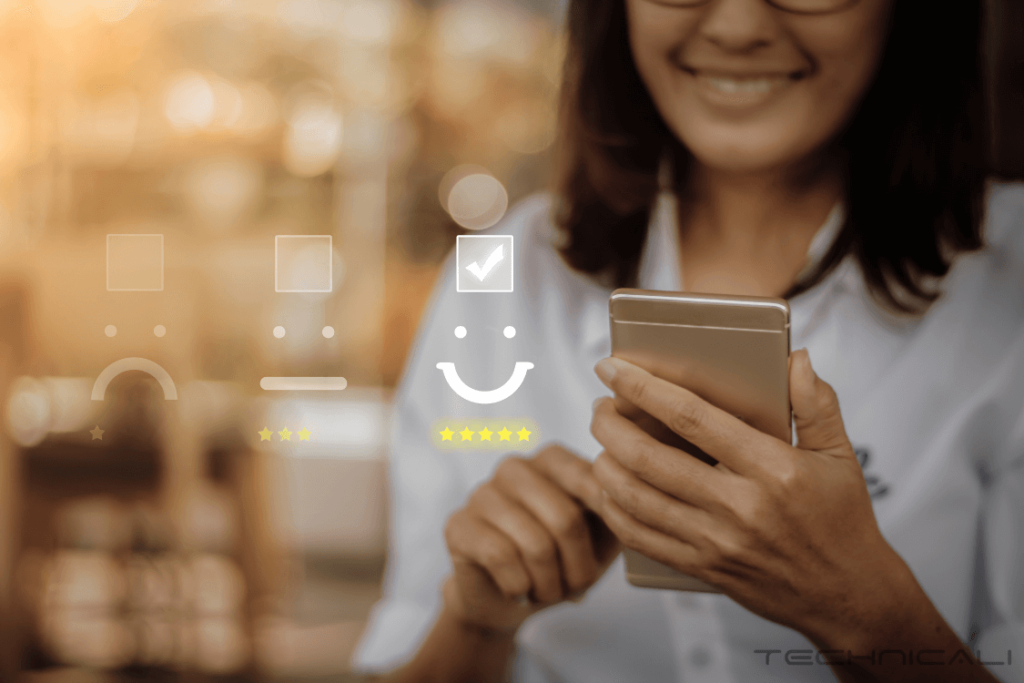 Feedback, be it positive or negative, is beneficial for a business. Such input can be used to help refine an existing product or create new products that address a client-defined need rather than a business-defined need.
Constant Customer Feedback offers you actionable data in the form of comprehensive reviews and suggestions from your customers. Operations, promotions, merchandising, and human resources may all take action at the store level and around the business.
Develops Products based on customer feedbacks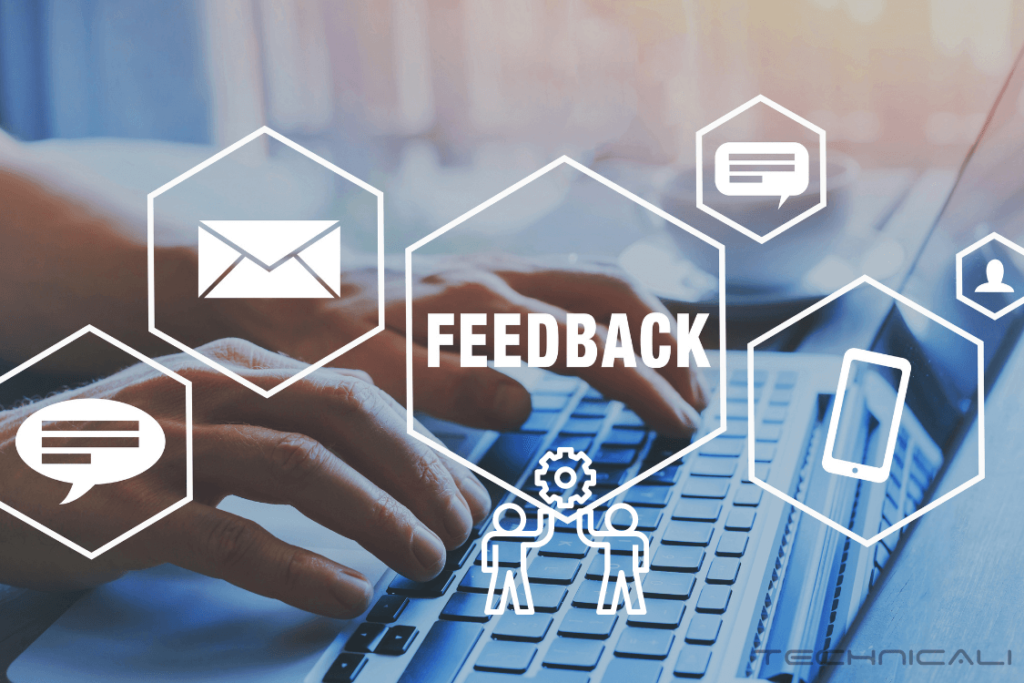 On average, customer-designed goods perform 20% higher.
Listening to both positive and negative reviews will reveal what makes the customers happy and what needs to be improved, revised, or eliminated, resulting in increased customer lifetime value.
Getting a new customer is almost seven times more expensive than keeping a current one. So, making your customers feel heard and appreciated showcases your care for their opinions. This will boost brand loyalty and retention within your consumer base.
Holding the clients pays off. And with constant feedback from the users of your product, it's always a positive change.
Syncing Marketing and Sale domains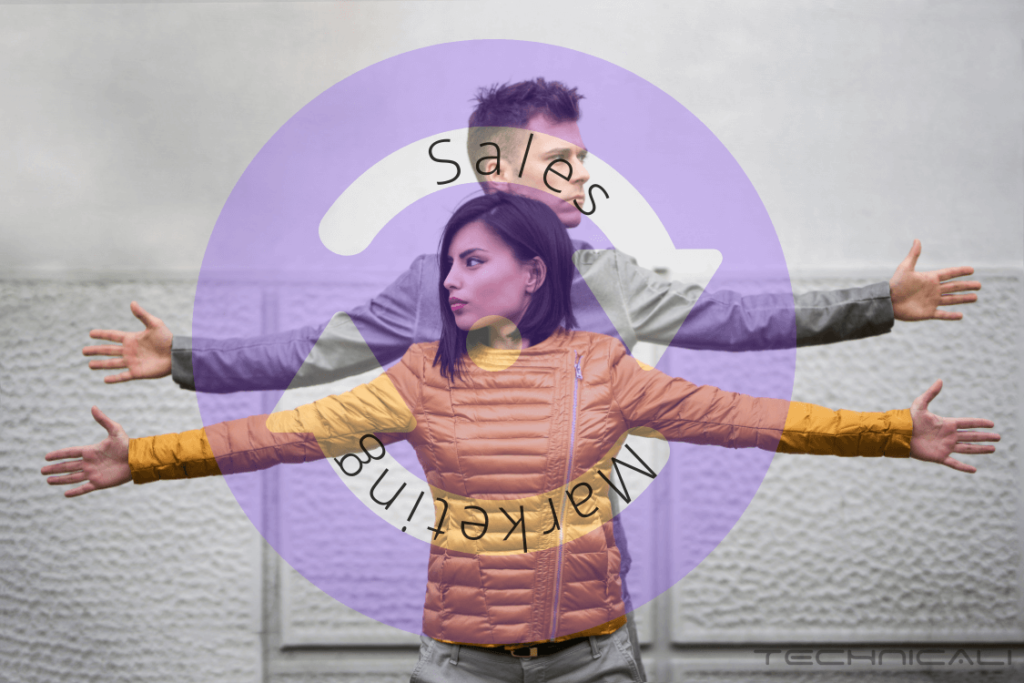 Keeping marketing and sales departments as separate entities with zero collaboration is a hazardous step for customer acquisition. Inefficient data sharing and collaboration between the two divisions provide a clear space for conflict.
Integration between sales and marketing data will increase the business' recurring service. Understanding and synchronising marketing materials, sales tactics, customer profiles are likely to increase repeat business and free word of mouth marketing.
A shift towards this intimate lens that businesses have donned has transformed the way businesses produce marketing and sales materials.
The New Age Customer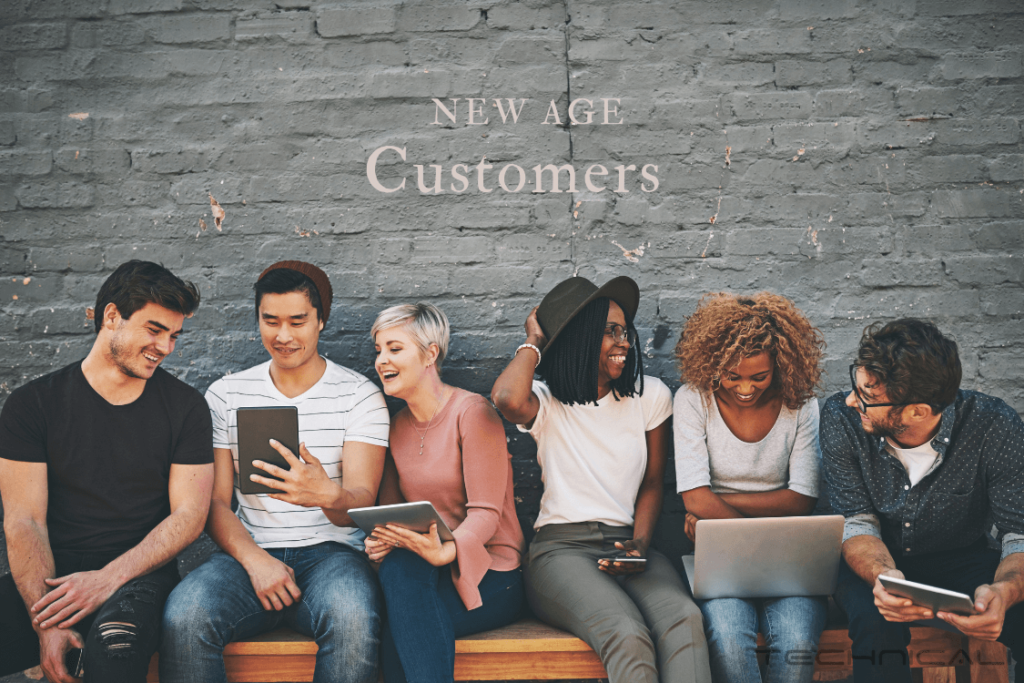 The World Wide Web was just the beginning of a technological revolution. Different industries have been adversely affected due to the technological boom and increased use of the internet.
Even though customer relationship management tips were much needed even three decades ago, the traditional tips are outdated. After integrating everything digital led to a digital transformation in business, a completely different wave of customer revolution has rocked the present era.
This new breed of the customer base is always information-hungry, socially active, and aware. Business isn't about only the product or price anymore. Beyond all of that, customer satisfaction determines a business' position in the race.
As per a study, 85% of the consumers conduct online research before making an online purchase. Thus the tech-savvy consumer base relies more on the internet than ever to make their purchasing choices.
But above all, these tech-savvy customers require phenomenal customer experience. The proof of numbers backs this up. Approximately 86 percent of customers willing to pay more for a better customer experience.
According to a Customer Management IQ survey, 76 percent of customer management executives and leaders agree that customer service is a top priority for their business.
But, what does 'satisfactory level' mean when businesses want to prioritise customer satisfaction? The most basic thing is 'happy customers'. Along with satisfaction, the consumer experience needs to be smooth and hassle-free. It also definitely includes simplicity and effectiveness.
What needs to be done to provide your customers with an excellent experience?
Businesses must take the initiative!
Customer 2.0 is gregarious, exchanging opinions and product details, especially through social media. So, if you want to stay up to date on what's hot and what isn't, start social listening to what opinions and needs customers have to offer. It is a transaction of thoughts.
More opinionated than before, customers like to also talk about their purchases and their experience. And they have multiple platforms to do that as well. One conversation can make or break businesses, turn them into elite brand names of the future.
This is a comprehensive look into the minds of your customers through technology.
How can you use CRM to manage customer relationships?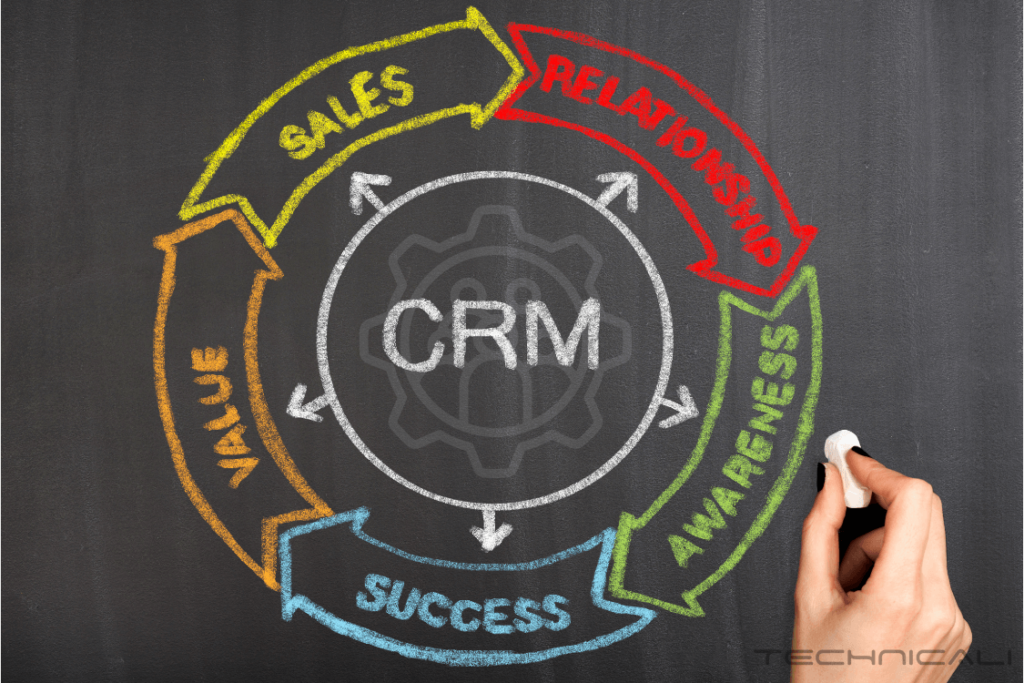 CRM is an advanced software solution that helps you handle the customer experience in several ways. CRM handles the domain of managing customer relationships. Relationships between businesses and customers have changed for the past few decades.
Every brand's success bar has been raised to generate standards of immediacy, personalisation, and superior digital experiences due to technological advancements. And CRM is proactively used in this regard.
Being mindful of your customer's experiences is only possible when businesses enable themselves to fit into their customer's shoes. But even with technological innovation, such is not an easy task.
A customer creates an impression of your brand while engaging with you. It depicts how customers view the business at all levels of contact. People may be pleased with the quality of your goods. Still, a difficult sales process or poor customer service may detract from the overall impression. CRM comes in handy to effectively monitor and refine strong customer relationships.
"CRM allows companies to have intimate, personalised relationships with every customer and prospect, and do that at scale," says Matt Heinz, President, Heinz Marketing Inc.
Businesses mistakenly assume that CRM is 'just a sales tool. But CRM has a variety of functions and numerous benefits.
CRM can be used in multiple ways to improve customer relations and, in turn, also positively affect customer experiences.
The main functions of CRM through which customer relationships can be regulated and maintained are simple to understand. One of the most outstanding features of CRM is its simple-to-use format. The list below is a comprehensive guide as to how CRM is used to manage customer relations.
Constant Contact
CRM is constantly being used to improve customer loyalty. Without continuous and substantive contact, having a great customer experience is unlikely. Most good CRM systems come with a range of marketing automation tools for marketers that want to leverage site visitors by adding their email address automatically to the list. These assist content marketer in keeping their customers up to date on news and viable deals regularly. To convince people to use your services again, try to fill these messages with engaging content.
The system's data is effectively utilised to keep current customers informed through content related to company news, promotional deals, sales campaigns, and other initiatives. CRM software also helps businesses segment customers and send targeted messages to the right people. Thus, segmentation is another miracle that has come out of CRM.
Providing multiple communication channels to your customers and being present 24/7 via email, phone, social media, and your website is one of the best CRM features. They can also reach out to you across various divisions, including sales, marketing, and customer service.
CRM can consistently improve communication between a business and its whole target audience.
Personalised Conversations
When it comes to B2B communication, email is the most common alternative. Sending mass emails, monitoring email exchanges with clients, organising drip email promotions, and sending automatic emails to clients for events such as birthdays or anniversaries are all feasible with email management.
On average, a person checks their email 6-20 times, especially if they are running a business or providing a service.
CRM software can assist you in easily personalising emails that you send. Simply using the person's first name in the email shows that the organisation is concerned about them. When the person sees their name on the mail, the need to open it becomes stronger.
The customers would greatly appreciate such a personalised approach. It will also increase the correspondence quality because almost two-thirds of people take the time to read letters addressed directly.
But how does CRM help in the personalisation of conversations? Other functions of CRM such as data storage, feedback collection, a record of previous conversations are starters.
Consistent Experience
When it comes to delivering a good customer experience, consistent efforts are key. The repeat customers require assurance that they and their opinions about your business matter to you.
Manufacturing the first customer experience (CX) as outstanding and out-of-the-world amazing might catch a customer's eye, but will it win them over? Not all of the time. Companies who have progressed down the customer experience journey understand that providing clear experiences through various interactions strengthens customer loyalty.
But if interactions are not consistent and the effort behind them can't be visualised, there is no point in contacting the customer. Consistency is also another way to be at the top of your client's mind.
You might earn another new customer because someone decided to recommend you. And when would that happen? When they remember you are in this business.
Create personal letters, automate answers to customer requests, and provide all required help. Ensure that the customers' CRM experience is as consistent as possible.
Discover more about your customers
A CRM framework can supply you with insightful data on your customers' behavioural patterns and preferences. It is the benefit of psychology out of technology, and the odds are in your favour.
You can map out what kinds of emails people reply to, the links they click on, and what products they're interested in by looking at their email history. A social CRM will also provide you with knowledge about the themes and discussions they find most interesting.
Are they talking incessantly about sports or politics or media gossip? Every little conversation that they make is insightful for a business looking to provide something.
Providing relevant information
Advanced CRM systems allow you to group customers based on many criteria and send fully personalised messages to these groups based on various triggers. The feedback Process is also an important aspect of improving customer experiences. All collected feedback – ratings, surveys, etc. – is available via the CRM system.
Analysis of feedback, ratings, and reviews can be utilised to provide personalised service or relevant content. This is essential for a long-term customer relationship. CRM supports business in gaining a better understanding of their customers, helping businesses to satisfy their needs better.
You may create mailing lists based on age, interests, location, and other factors depending on the situation. Gen z has different needs and interests than their parents, i.e., Gen Y.
Sending informative emails to your customers will keep them interested through their buyer journey and improve your marketing campaigns' efficacy.
CRM software tracks all sorts of communications over time, regardless of the platform or department in which they occur, allowing you and your entire organisation access to the same data. This also assists in picking up the conversation from where you last left off.
But you are also selling products, and maybe your business believes in diversity. Have you created products for different age groups?
With globalisation and the overflow of CRM tool choices in the market, customer 2.0 has a plethora of options. You must proactively sell them a specific product or service to win their heart and wallet.
A CRM framework provides you with information about your customers' needs based on the goods or services they're captivated by, need to purchase or have already purchased. You also know what problems they've had in the past and whether or not they were satisfied with the solutions you provided.
So now you can provide not just relevant information but also relevant products.
Attentive customer support
The central system records each customer request as and when it comes in, and all can be accessed online. Customer service software lets you ensure that no customer query is missed. When a customer submits a request, the system can be set up to send an email to notify them that it has been received.
As an automated program on the next level, CRM can handle a large number of common cases while assigning more complex cases to a support executive. Focusing a good amount of energy in the right direction sounds like a better plan, doesn't it?
The CRM system will submit emails confirming receipt of the request and offering a poll to explain the issue's specifics. It will assist you in rapidly completing client requests while also optimising customer communication.
CRM is much more than giving your customers what they want. It is attentive customer support to maintain impeccable customer relations.
Quick response time
Response time matters more than one can imagine. Your customers expect you to respond to them as quickly as possible because they are the only one who matters for them.
Thus, automation routines are one of the most important features of a CRM framework. They can be used to create automated answers to customer inquiries. The next time a customer submits a query, an instant ping comes back, even surprising the customer, but in a 'good way.'
All you need to do is build email templates, and the app will populate them with personal data. The customer will appreciate such a prompt personal response, and it will boost his perception.
Centralising CRM
Customers and prospects assume that the whole sales department is in the loop and is aware of their past conversations. From a customer's point of view, they are the only customer that a business needs to care about at the moment of contact. This implies that the sales tools must access and integrate with all of your customer data, product details, chat, customer behaviour, and any previous purchases or questions they may have had.
CRM, when utilised effectively, allows businesses to take a more comprehensive approach and provide enhanced customer service.
A CRM framework can be used as an important sales and marketing tool. It assists in managing existing clients, studying their purchase history, and determining purchasing patterns. This data can then be used to develop effective sales and marketing strategies. The benefit of CRM being energy efficient and affordable is an indispensable benefit.
CRM is set up as a centralised database of customer profiles that are packed with pertinent data. The system can process requests easily and provide users with all of the information they require. This central storage of data and effortless access to data also smooth out internal communication in the company.
Why make it easier for the consumer, right?
How does CRM make business' life easier?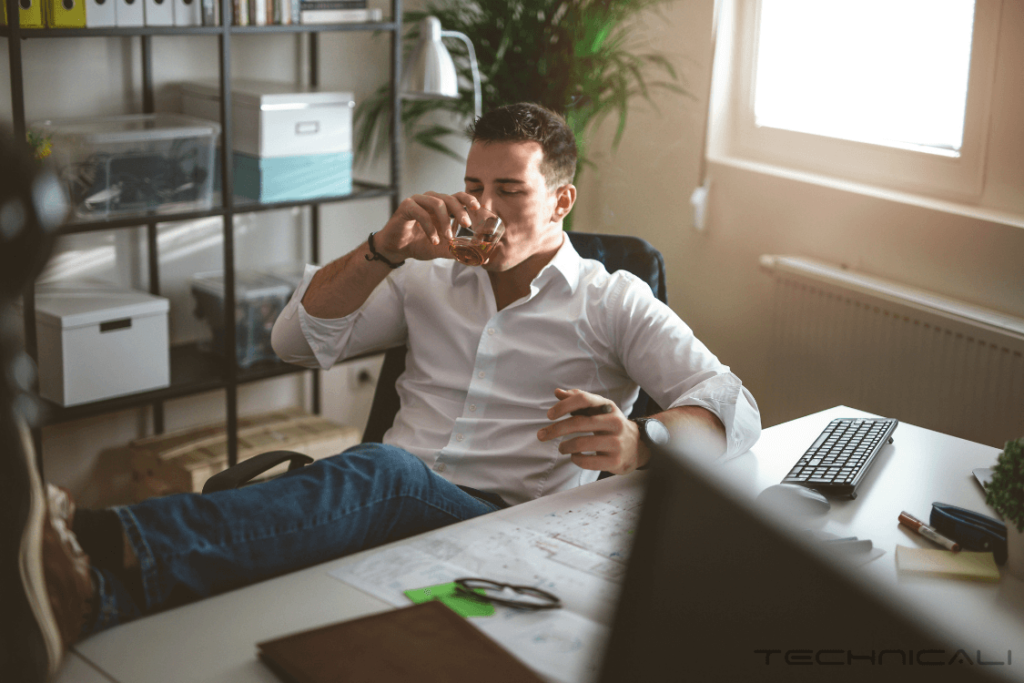 CRM can also be effective to improve the internal functionalities of a business. Within all the chaos, it is imperative that there can be miscommunication which can prove hazardous. Why go to the lengths of doing hazard control when it can be fully prevented.
Centralised data storage– The CRM database is the hub of information. A customer relationship management (CRM) database comprises contact information, order history, recent news, and personality characteristics. Incorporating and refining consumer data and having access to the data stored in the CRM platform are two key attributes. The CRM database is touched by financial forecasts, shipping and inventory, and first-call resolution in the contact centre. The customer-centric organisation principle is a much-needed reality thanks to the CRM database.
Lead management- The first step in the sales process is to create leads. CRM program assists in the processing of lead information from several sources. Lead management functionality ensures that no leads are missed and that leads are correctly scored and trained. It also keeps track of leads as they advance through the sales cycle and assists in deciding on marketing campaigns to nurture them.
Reporting and analytics- Marketing, Sales, customer care, e-commerce, field service, and other major business functions that it supports— all include reporting and analytics. It aids in the tracking of metrics such as profitability, marketing strategy effectiveness, customer retention rate. Reports and dashboards give you a high-level view (with drill-down options) of how the company is doing on various metrics.
Marketing- Content marketing, marketing resource management, and automation are all part of the marketing function. Marketing automation assists in the cost-cutting and reliability of marketing strategies.
Pipeline management- Sales pipelines aid in visualising the sales cycle and identifying where a given transaction is in the sales funnel. They let you sort and filter sales and perform bulk actions like sending emails to a list of customers.
Document management- Directly from the CRM framework, you can build, view, edit, and exchange files with colleagues or clients using document management. To improve protection, you can set document access and edit rights. You can also access previous versions of any file using version history.
Conclusion
You can build a complete 360-degree view of your customer with CRM, regardless of who in your company is speaking with them. It also provides you with the ability to: make your correspondence more intimate; provide content and services that are important; respond to their requests as soon as possible; make certain that no questions are left unanswered.
74% of businesses believe that their customer data has witnessed improvements due to the use of CRM. And numbers speak for themselves!
Every time a business interacts with a customer, they form an individual opinion of that particular conversation. This affects the choice they make and whether they buy from you in future or not. Keeping every conversation an amazing experience is the second step; keeping a consistent conversation is the first. These are high stakes.
Now, every customer is looking for that perfect product to make their day better than before. As a business, you provide them with relevant products and services. Responding to their requests and complaints as soon as possible shows them that you still care even if they have made the purchase.