Calling all you savvy entrepreneurs out there! You already know that payment technologies are as essential to the SaaS industry as tequila is to a good margarita.
Let's be real; payment options might not be the most glamorous aspect of your SaaS service – but they're essential for keeping your business running smoothly. Whether it's Enterprise Resource Planning, Customer Relationship Management, Project Management, or Payment Gateways – we've got the insider insights and updates you need to make informed decisions.
But here's the million-dollar question: do you know about the latest emerging payment technologies? No? Well, let's get to business and explore what new payment innovations are shaping the future of SaaS transactions.
Without reliable and robust payment options, it would be like trying to party without music. Impossible! Payment technologies function as the backbone of any SaaS service facilitating secure, efficient processing of customer payments.
And at Technicali, we're all about staying ahead of the game and embracing the future – are you with us?
Overview of Emerging Payment Technologies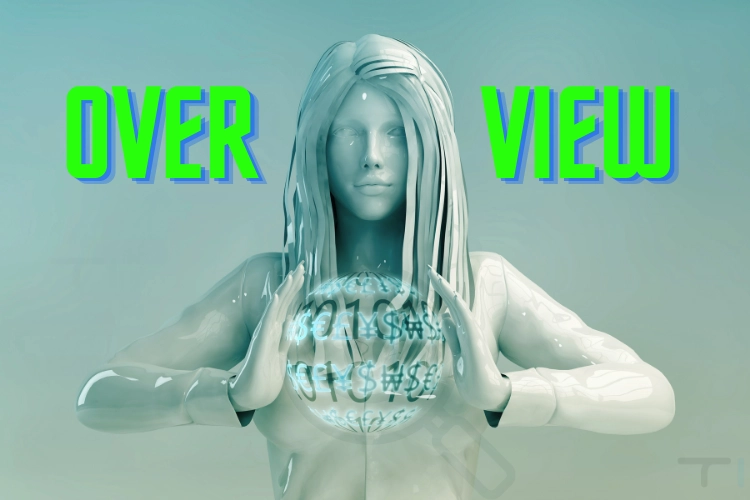 The digitization of global economies has created unprecedented opportunities for businesses operating in the SaaS space.
As the industry continues to evolve, so do the available payment technologies.
Businesses have various solutions, from blockchain-based payments to Buy Now Pay Later (BNPL) options when accepting customer payments.
Let's take a look at five emerging payment technologies that will shape the future of SaaS transactions:
Usage-Based Payments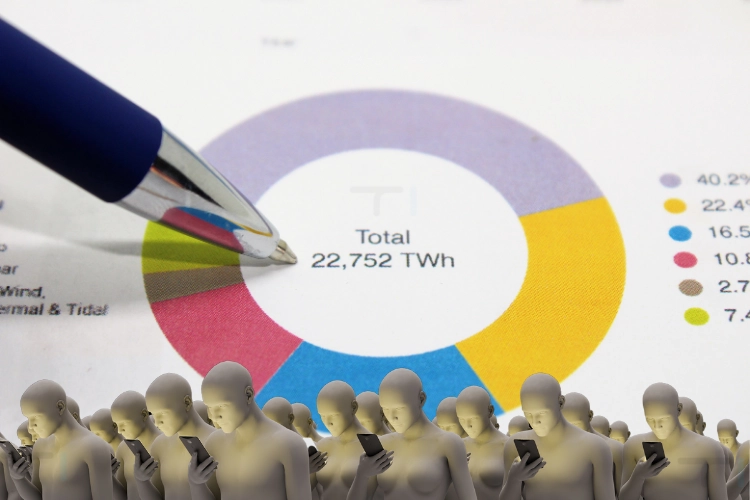 With the rise of subscription-based payments, for every small thing user wants to use, they need to subscribe or look for free alternatives. What if the user wants that service for just a day? That's where usage-based payments come in, allowing customers to pay-per-use basis. This payment method is perfect for users who only need access to services or products occasionally. Usage-based charges are ideal for saas businesses offering subscription-based services where users only pay for their consumption. This innovative technology allows SaaS providers to dynamically change prices based on user activity, allowing them to optimize revenue streams and improve customer experience. With this, saas can still do their subscription thingy and worry about churn while allowing users to control their usage. It's great for businesses that have API-based systems.
Augmented Reality Payments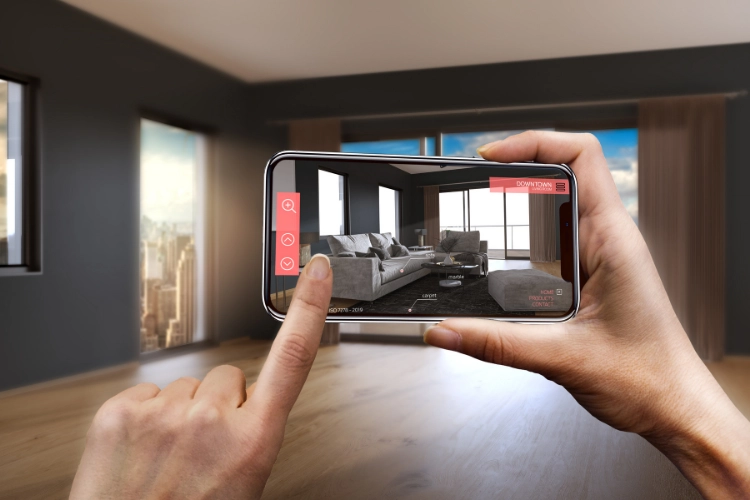 Augmented reality (AR) payments are becoming increasingly popular for SaaS providers. This technology makes it easy for customers to pay for services or products without entering credit or debit card information. SAAS businesses can offer customers a secure and hassle-free payment experience by allowing them to scan a QR code using AR apps on their smartphones. In addition to QR codes, some companies advertise their brands in Metaverse. Here, users can wear head gadgets and explore alternate realities where they can purchase any valuable items they find(NFT or some Metaverse services).
Some home modification companies using stable diffusions allow AR Previews for your walls with Camera+Voice+AI commands, then simply transition the customer to order the visualized wallpaper with exact room dimensions. Pretty Sick! It's new for the software market but can be highly engaging and helpful, especially if you have a unique product or service.
Buy Now Pay Later (BNPL) Solutions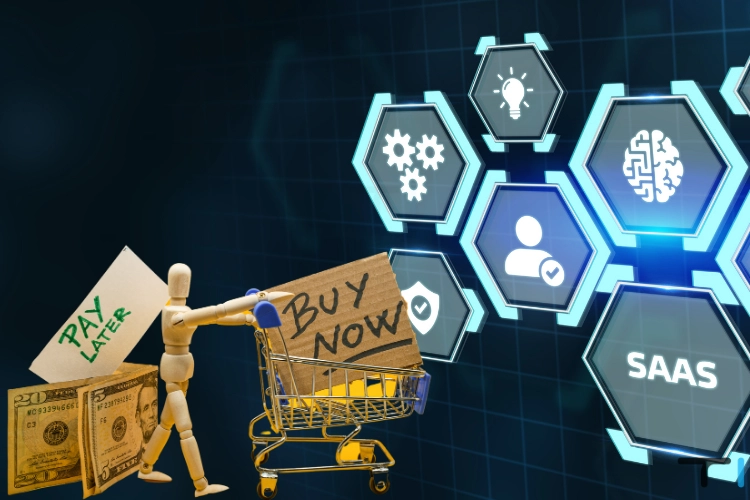 Buy now pay later solutions are becoming an increasingly popular payment method for SaaS providers as they offer customers more flexible payment options. With BNPL solutions, customers can pay for their purchases in installments with no interest or minimum payments required. This allows them to purchase services or products without worrying about immediate payment due dates or hefty credit card bills. BNPL solutions provide a convenient and secure way for customers to make purchases while allowing businesses to boost sales and attract new customers. For SaaS providers, Not only does it increase customer engagement and conversion rates, but it also eliminates the need for expensive credit checks. With customers spending more responsibly, they can be integrated into loyalty programs, providing customers with incentives such as discounts or points that can be used towards their next purchase. Being in the credit industry, this method has relatively less government regulation, which may be concerning for customers already dealing with financial risks and fraud.
Artificial Intelligence-Powered Payments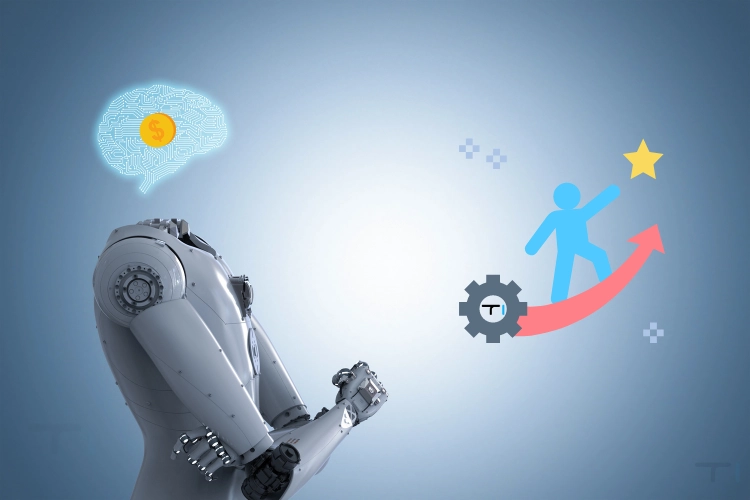 Artificial intelligence (AI)-powered payments are becoming an increasingly popular payment method for SaaS providers. AI-powered payment systems leverage machine learning algorithms to predict customer behavior and offer tailored recommendations for products or services that best meet their needs. This technology also enables businesses to automate routine tasks such as fraud detection, customer segmentation, etc. Many eCommerce companies already use AI to suggest products for upsells or downsells, which generates more $$; though not a payment gateway, it still can be considered a part of the payment process. Aside from suggesting products, AI-powered systems can also analyze customer data and detect fraudulent activities in real time. This helps businesses protect their customers' data, reduce fraud losses and improve overall user experience. This technology is especially important for saas businesses as it can help them grow their customer base and optimize revenue streams.
Blockchain-Based Payments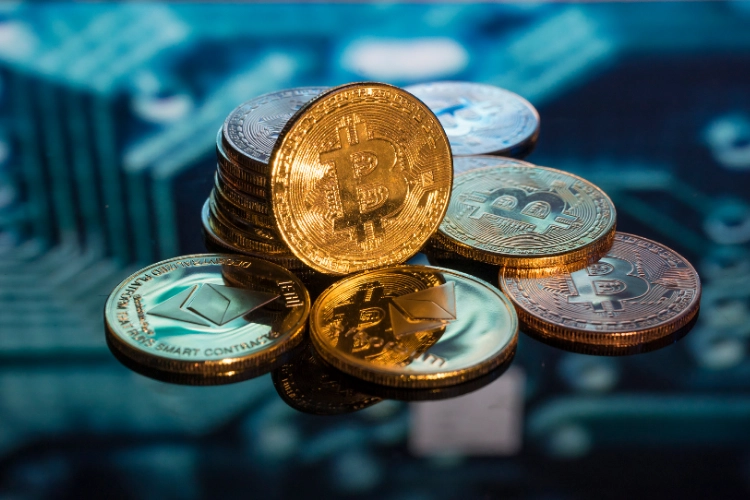 Blockchain technology is revolutionizing the way payments are processed. By leveraging decentralized and distributed ledger technologies, businesses can securely process payments without relying on third-party payment processors. With blockchain-based solutions, customers can enjoy faster transaction times and lower fees than traditional payment methods like PayPal. This makes it easier for SaaS providers to accept customer payments while mitigating the risk of fraud and data breaches. With Many wallets like BitPay and Coinbase, SMBs can quickly start P2P Smart Contracts, making the payment process more efficient and cost-effective, especially for small-scale businesses. Blockchain-based solutions are worth considering for SaaS companies looking to provide customers with an innovative yet secure way of making digital payments.
At the end of the day, choosing the right payment solution for your business is a matter of understanding your customer's needs and preferences and assessing which solutions fit your budget and overall goals.
User Experience And Trust Building Gateway Enhancements
You know those pesky moments when you're about to make a purchase, and suddenly, the whole checkout process turns into a nightmare? Well, listen up because we've got some gateway enhancements to save you from that headache.
Simplified Checkout Process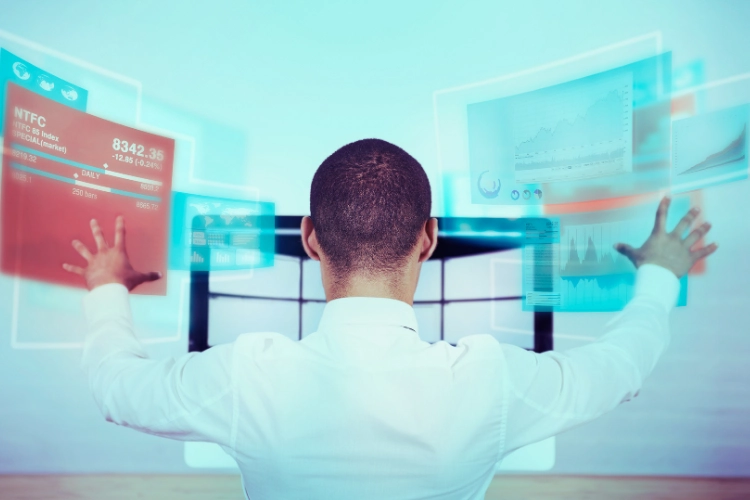 We need to understand or believe that the customer purchasing from you is busy and doesn't have time for complicated checkout processes. That's why the checkout process should be made as simple as pie! By partnering with Stripe, PayPal, Apple Pay, or the TOP 7 Payment Gateway for Digital Wallets, your customers can enjoy a hassle-free shopping experience and speed up the checkout process.
Trust Seals and Certifications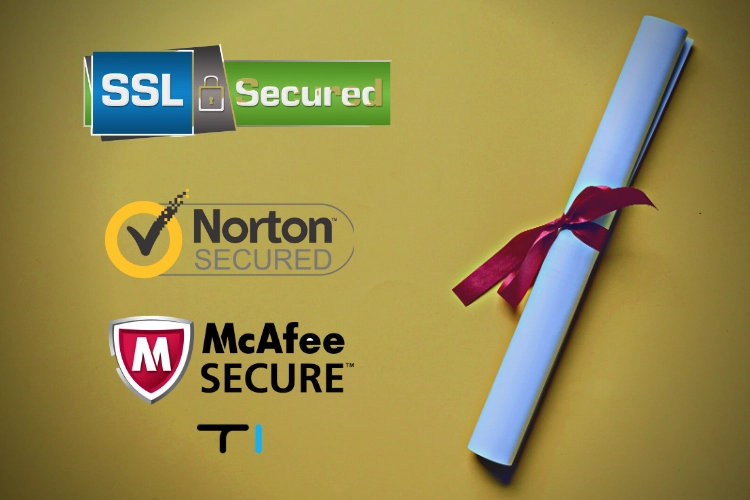 Customers these days don't just buy from anyone they see online – they gotta trust 'em first. We've got nothing to hide, and neither should your business! Show that you're secure and trustworthy by displaying trust seals and certifications like SSL certification, Norton Secured, McAfee Secure, and more! You can bet that these badges on your saas product payment information page give your customers peace of mind.
Mobile Optimization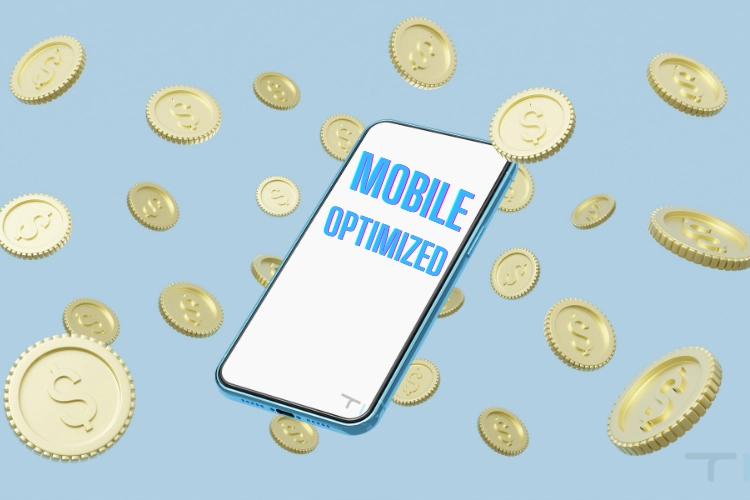 If you aren't optimizing your website and payment gateway for mobile devices, you're missin' out on some serious greenbacks. Make sure your checkout is easy-peasy on mobile devices and allows you to set up recurring payments with Apple Pay, Google Pay, or your online payment service provider to give those thumbs a break.
SaaS Reviews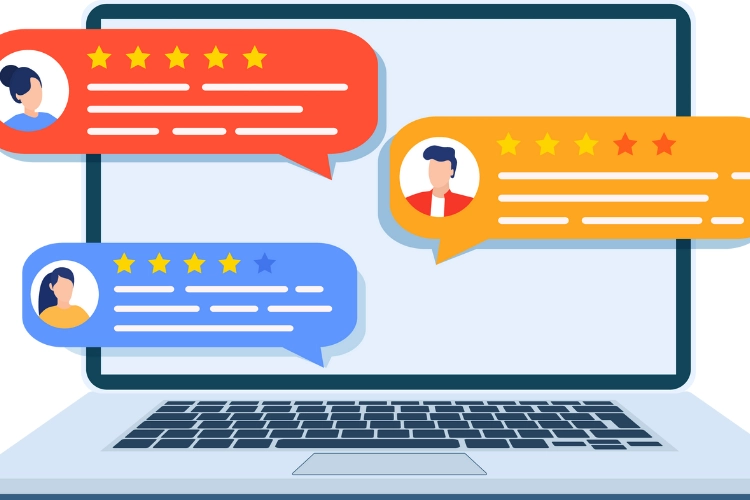 Would you buy a saas product without reading reviews first? No, right? So don't expect your customers to do it, either. Including user reviews and ratings within your payment gateway boosts conversions and customer confidence and shows that you're not afraid to let people speak. With Proof or TrustPilot, you can easily integrate reviews and ratings into your checkout saas payment processing page.
Personalized Experience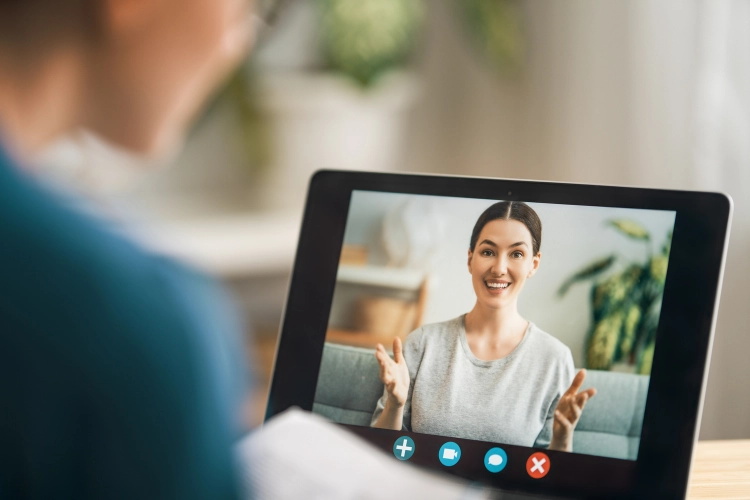 Customers want to feel like they're talkin' to a live human, not an Openai chat. That's why personalized experiences are essential to building trust. Collect their purchasing history and personalize their experience with relevant suggestions, just like a salesperson would. Anything online comes under the attention economy. So, Stand out from the saas competition by treating your customers like the kings and queens they are! Customers may have last-minute resistance just before they click pay; it's a great way to reduce those LMRs with payment gateway integration chat with saas solutions experts.
In-Payment Gateway Support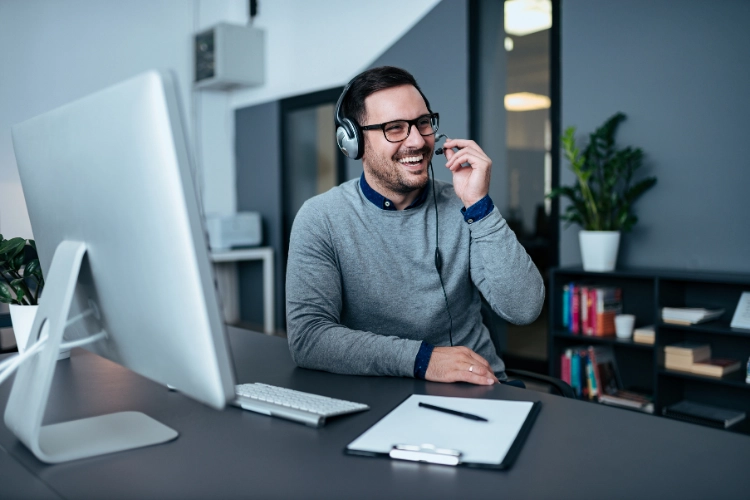 You don't want your customers ghostin' on you during checkout, do you? So, ensure you're available to answer their questions and support them if they encounter any issues. In-app chat support, live chat features, and clear customer service phone numbers will ensure you're there for 'em every step. If the payment isn't completed, you can automate custom emails to save you from cart abandonment.
Conclusion
We get it – trust and security ain't always easy to achieve regarding payment gateways. Though, Getting the right payment gateway for your business is essential to success. Don't just go with the first one you find – take some time to research and learn what options are out there and their respective features and benefits.
That's why our team has researched and selected some of the best payment solutions, Like the Top 7 Payment Gateway for the Education Industry, Or the Top 7 Blockchain-based payments solutions, to help you make the best decision for your business.

With these gateway enhancements and our secure payment solutions, you can do more than protect your company – you can build customer trust!
So, let's get cracking on emerging payment solutions! And don't forget: stay bold, safe, and secure in your payment processing. 🚀🔐✨