ERP in the Cloud is a hot topic these days, but what does it really mean? What are the benefits of ERP cloud computing? How can ERP systems be implemented in the Cloud?
These questions and more will be answered below.
What is ERP Cloud?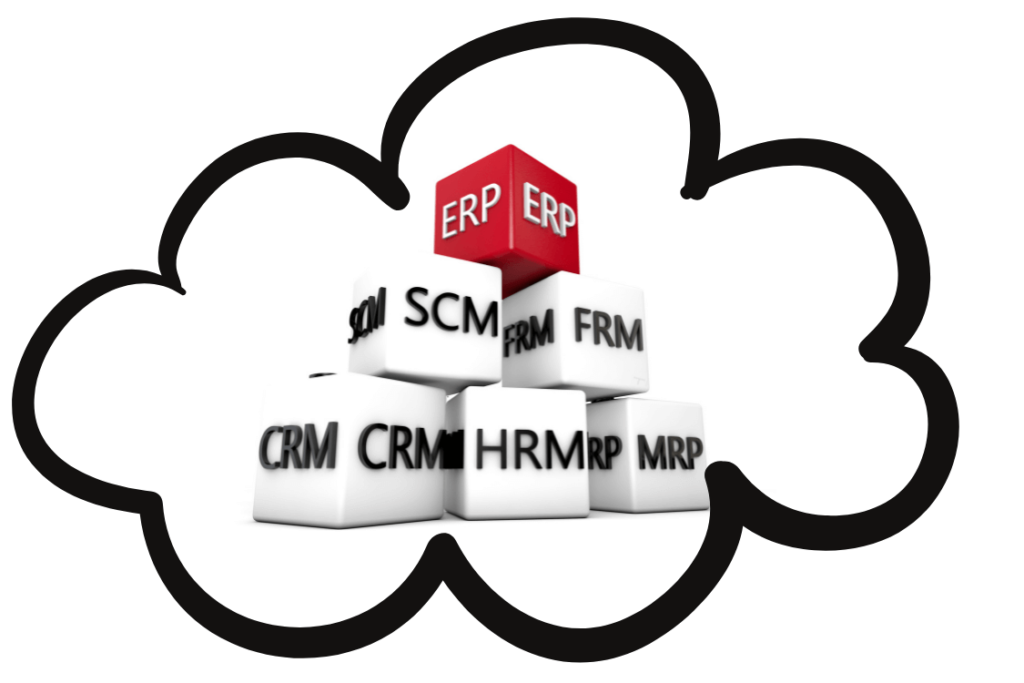 The enterprise resource planning erp cloud is just what it sounds like- ERP in the Cloud. This means that instead of installing and running ERPs on a specific machine, ERP software can live on servers located somewhere else. Legacy ERP Software is pretty heavy software that creates a lot of issues when installed on-premise; ERP cloud computing provides a solution to these problems.
ERP cloud is seen as the future. It's not just an option for big companies to try out, but more and more small businesses are adding ERP systems in the Cloud to their operations. With advantages like scalability and lower costs, why would you want your on-premises erp?
What is the difference between On-Premise ERP and Cloud ERP?
Transforming ERP to Software as a Service; creates a tremendous difference between on-premise erp vs Cloud ERP Systems.
ERP applications in the cloud work differently than that on-premise—they're hosted remotely by vendors who provide access via an internet connection, unlike traditional software that must be installed locally on each computer that needs it (and will take up precious space).
There is an Obvious Difference Between Cloud ERP and On-Premise ERP:
On-Premise ERP Solutions are installed on your own hardware, and cloud ERP solutions are not installed on any cloud hardware.
On-Premise ERP Solutions have to be monitored, updated, managed and serviced locally by you or an outside company with a contract, whereas cloud-based ERP systems will take care of all the work seamlessly for you.
Cloud ERP has cloud software as well, which is much more accessible than managing servers in house. Cloud-based software saves time for installation because there's no need to wait months for them to be delivered.
Cloud ERP Solution is more secure than on-premise solutions because they're hosted offsite and have better security features such as data encryption to protect your information. They also offer disaster recovery services if something happens locally, like a power outage or natural disaster.
Moreover, Where Cloud Solutions gives you the agility to move up or down on resources based on your needs; on the other hand, with on-premise ERP, you have to buy and install more hardware that may not be as efficient as a cloud.
Cloud solutions provide you with cloud ERP apps such as cloud-based CRM, which is the cloud space's answer for customer relationship management software. It maximises efficiency in sales by allowing users to find customers quickly and easily, which sell leads are generated from social media sites like Facebook or Twitter. When in On-Premise, you will have to set up others functionally by yourself.
Cloud-based ERPs are not limited by hardware capacities which prevent large upfront investments in servers, storage, and software licenses. Cloud ERP solutions providers do not charge overcharged fees since they can provide flexibility with pricing thanks to flexible cloud-based licenses. This is an advantage over traditional implementations where vendors will often charge hefty fees because customers don't have any other option but go through them if there is demand from more users within the company.
How Can I Implement My ERP System in the Cloud?
This is not as easy as it sounds; cloud-based solutions are often cheaper than having an installation because you don't need hardware or other expensive infrastructure needs for storage space, memory, etc. You will still need internet connectivity through which most organisations have already set up. This can be done quickly and cheaply.
There are many vendors out there who offer cloud-based solutions, so you should have no problem finding one to help implement your system on their servers. Plus, they might even throw in some perks like free or discounted licenses!
ERP systems in the Cloud will provide lots of cost savings and other advantages over installing compute resources locally–all while being relatively easy to set up if you find the right vendor.
How does ERP Cloud Work?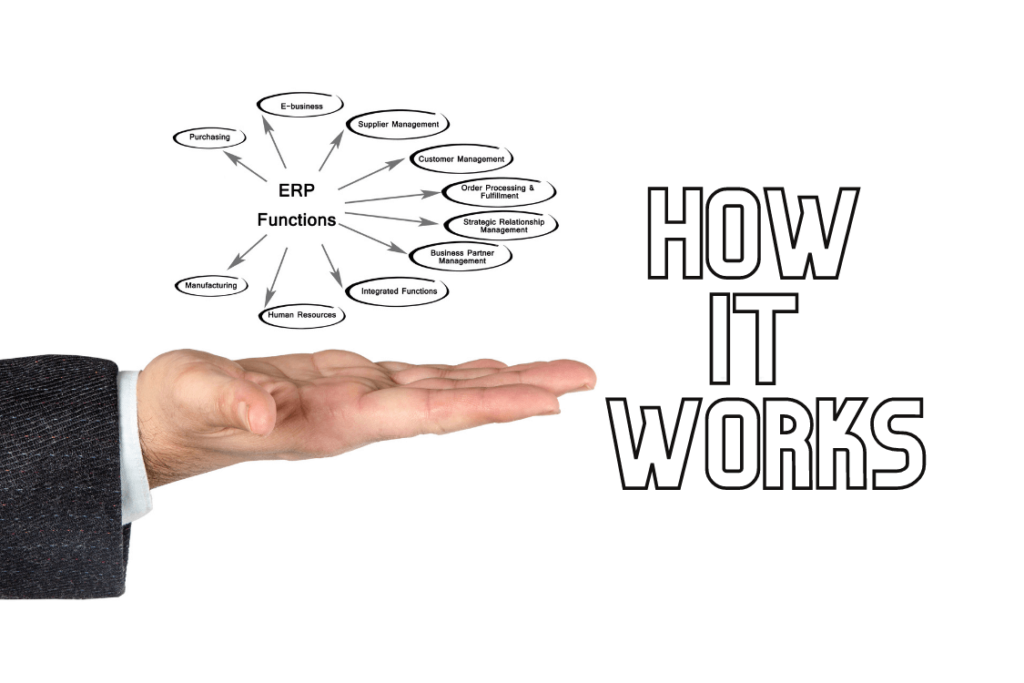 With the help of Virtual Machines (VMs), which allow reps to run on any operating system without being specially configured for each one. Not only does this mean that you don't have to worry about upgrading your ERPs every time your main OS or hardware needs an update, but it also allows companies with more than one location (or division) to easily share data between offices and regions without dealing with expensive IT costs.
It's important to note that while ERP systems do not need their own physical space, they do still rely on cloud computing for their monthly processing power and storage.
ERP cloud computing is one of the newest cloud technologies, but cloud technology is not new. ERPs have been in the Cloud for a while now, and the Cloud has given them an even better opportunity to succeed.
What Can You Do With Cloud ERP Software?
Cloud-based applications can provide organisations with new functionality without purchasing expensive upgrades or license updates whenever developers make changes. Multiple team members can do inventory management from their mobile devices instead of relying upon a single person. Employees in the field can access customer data and account information in real-time, making it possible to provide better service. 
ERP software as a service (SaaS) is quickly becoming one of the most popular deployment models for enterprise resource planning (ERP) applications. As organisations move more and more of their business operations to the cloud, ERP SaaS is becoming an attractive option for those looking to take advantage of the benefits that come with cloud-based solutions.
What are some benefits of using online ERP software?
By running your company on web-based software, there are many advantages, including being able to access information from anywhere at any time;
saving money by eliminating unnecessary hardware purchases such as servers and workstations; adding flexibility into the workplace with employees who can use their preferred device (phone, tablet, or laptop); moving away from patching
This cloud server houses all of the data you store with your ERP cloud provider – not just the information from one particular business or company. This means that if there are any physical disasters at an ERP cloud provider's location, all of your business' critical data will be safe as long as you have another backup somewhere else: whether this is local, in another state, or even internationally.
Some Other Benefits of Cloud ERP includes:
Cost savings
Reduced complexity and improved reliability
Higher-level customisation options
Easy scalability to meet changing business needs
Access to the latest software features and updates
Location and time independence
Better security due to offsite storage
Improved collaboration among employees
And again, the list is never-ending.
How Can Cloud ERP Help Your Business?
Cloud ERP has several advantages that you might not know about yet, but should:
Increased efficiency in the workplace with more minor discrepancies between departments or locations.
Productivity is increased because employees can access their data from any location when they need it without worrying about IT support waiting on them.
Lower cost of ownership thanks to reduced hardware costs and simplified installation procedures. There's no longer a need for an expensive server room which means one more petite tenant in the building – saving money!
Improved scalability means that the software can grow and change with your company as it expands.
More reliability because updates and patches are managed by the provider – meaning you don't have to worry about taking time out of your day to ensure everything is running smoothly.
The data is kept safe and secure in a professional data centre that's monitored 24/365. You never again have to worry about losing your information due to theft or natural disasters like hurricanes, tornadoes, flooding etc.
The cloud Supply Chain Management and Inventory Management features allow for better control over inventory levels and supplier relationships.
The best part about it is that it doesn't cost anything upfront! You only pay when you're ready to upgrade to the full version, so there's no risk in trying out this fantastic new technology!
Challenges with ERP Cloud?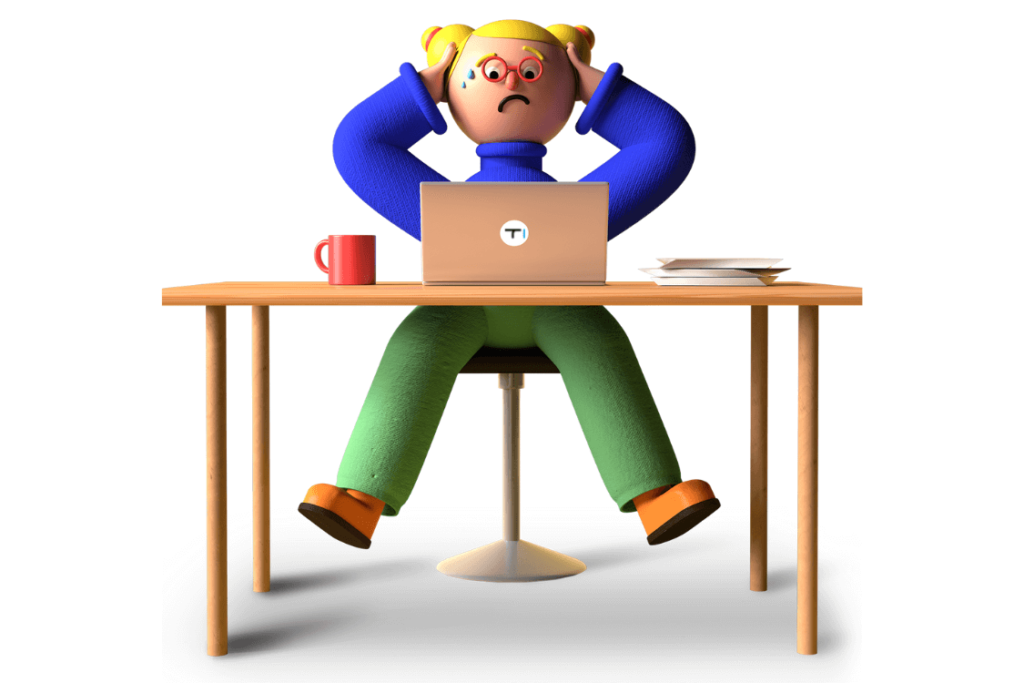 It's not always green; there are some challenges with Cloud ERP as well:
Security
Cloud-based systems are more secure than on-premise ones, though the trust element is still there. Make sure your provider has sufficient security measures in place to protect your data from hackers or other nefarious actors.
Mandated Software Updates
Cloud ERP will be updated with new software regularly, meaning that your vendor may need to update the system on your behalf. This can lead to downtime during those times. It's essential to work out in advance what happens if there is an outage and make sure these are addressed before implementation.
Data Storage Location
When implementing Cloud ERP, it's typical for data storage location also be managed by the cloud provider. Some customers have complained about this as they don't like not having complete control over where their data is stored.
Data Integration
In Cloud ERP, Data Integration is not an afterthought. It's a fundamental part of the system design, and as such, large enterprises will need to invest in skills or partner with someone who can provide this service.
Cloud Vendor Selection & Migration
Nowadays, many Cloud ERP Solutions are available, each with its own set of features and unique selling points. It's essential to do your research and select the best solution for your needs. Coming to the end of a decision with such availability can be difficult. After a certain period, we get locked in by the vendor, and you can't just pick up and move with another cloud ERP vendor when the going gets tough.
Implementation and Data Migration Frame: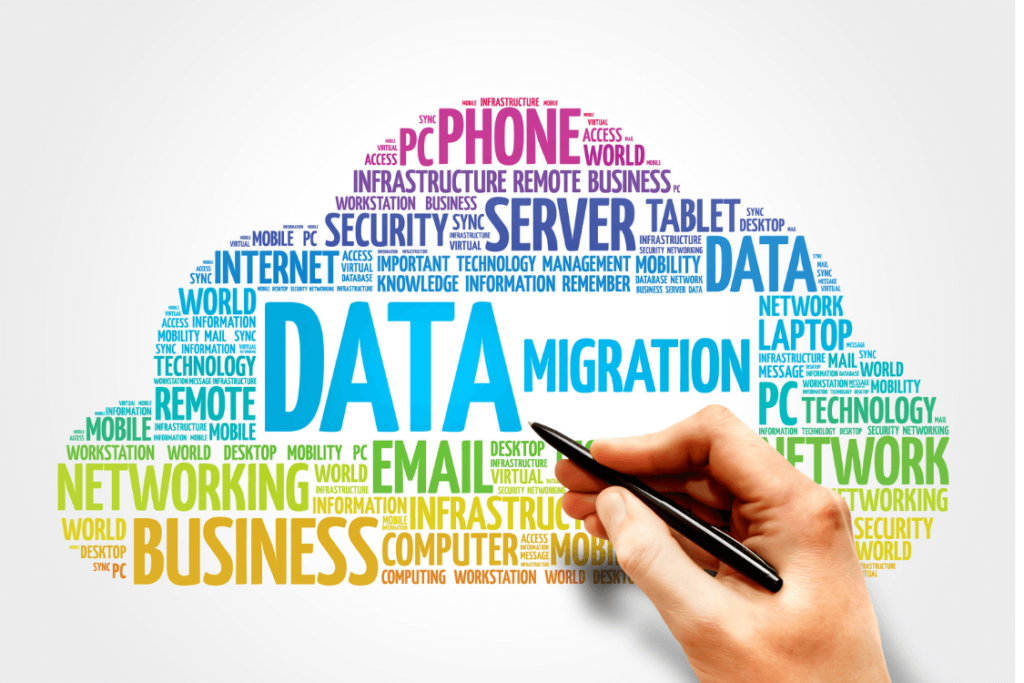 The time to implement a cloud-based ERP solution can vary, but it generally takes less than six months. Cloud ERP Migration is not a trivial task. Many companies have failed in their attempts to move to the Cloud because of the complexities and challenges involved with data migration, application compatibility and more.
Companies that are already using ERP solutions need to consider the data migration process before implementing a cloud-based ERP solution.
2 Types of Data Migration:
#1 On-Premise Vendor to Cloud Vendor
#2 Cloud Vendor to Another Cloud Vendor
Migrating from On-Premise to Cloud
If your company is going with a different vendor for the cloud solution, you'll need to migrate all of your current data over before implementation. The process can be complex if not done correctly, and there are many ways it can go wrong, including missing fields or duplicated records (which leads to inaccurate reporting). 
From one cloud Vendor to Another Cloud Vendor
If you're switching to a different cloud vendor, the process is much simpler. All you need to do is export your data from the old system and import it into the new one. However, this only works if both systems use the same database structure.
There are two ways to go about this:
Use the Cloud Vendor's Migration Tool: This is usually a bespoke tool that helps transfer your data accurately and quickly. However, it can be expensive, and you may not have control over how the information is migrated.
Manually migrate the data yourself: This option gives you more control of how the data is migrated, but it can be time-consuming and difficult.
The best thing to do is find out what your Cloud ERP vendor recommends before deciding on an approach.
If you're using a third-party migration tool, then make sure that they have experience with migrating from one type of database structure into another (if applicable). They will also need to make sure they understand how the data is stored within your current system and where it needs to move to after being transferred into their new one.
It is vital that you have a plan in place for this beforehand, so there are no surprises on the day of implementation!
You will need to consider the following points before migrating data:
Data Security and Confidentiality: By moving your company's sensitive information into a cloud-based system, you are effectively putting that data at risk. It is essential to understand how secure these systems really are, as well as what measures your vendor is taking to protect your data.
Data Volume and Structure: The amount of data you have as well as its structure will play a role in the migration process. If you have a lot of legacy data that needs to be converted, it can add time and complexity to the project.
System downtime: When migrating from an on-premise solution to a cloud-based one, you will experience some downtime. This could be short term or last up to two weeks depending on how much data needs migrating and if there are any complications during the process.
Customisations: If your company has customised its ERP system with unique business processes, it may not work in the new solution. You will need to make sure that any customisations you have made can be migrated over without any issues, or else your ERP system could suffer from downtime when migrating data
Data integrity: When migrating data, it's crucial to ensure that no information gets lost in the process of transferring files from one location (on-premise) to another (Cloud). The data needs to be accurate, complete and consistent across both systems so that your business operations can continue without interruption.
Data Retention: Some companies have sensitive or confidential information in their ERP databases. Migrating this type of content could pose a risk for the company if it's not handled correctly during the data migration process. It's essential to understand how the vendor plans to hold this type of data and what security measures are in place to protect it.
Staff training: Employees will need to be trained on how to use the new cloud-based ERP system once it's implemented. This can take time and resources, so it's important to understand how much of an investment will be required for this training process.
After the migration, the testing process will need to be coordinated with the implementation in order to ensure that all aspects are working as planned. It may involve a variety of activities, including development and final functional tests, user acceptance testing (UAT), regression testing, performance and volume capacity assessments.
In conclusion, migrating data is not an easy process. But if done correctly, the benefits will far outweigh any challenges you may encounter along the way. It's important to make sure your vendor has experience with these types of migrations and can provide guidance on how best to migrate data without disrupting business operations or losing valuable information during migration.
Why you should switch to cloud ERP now?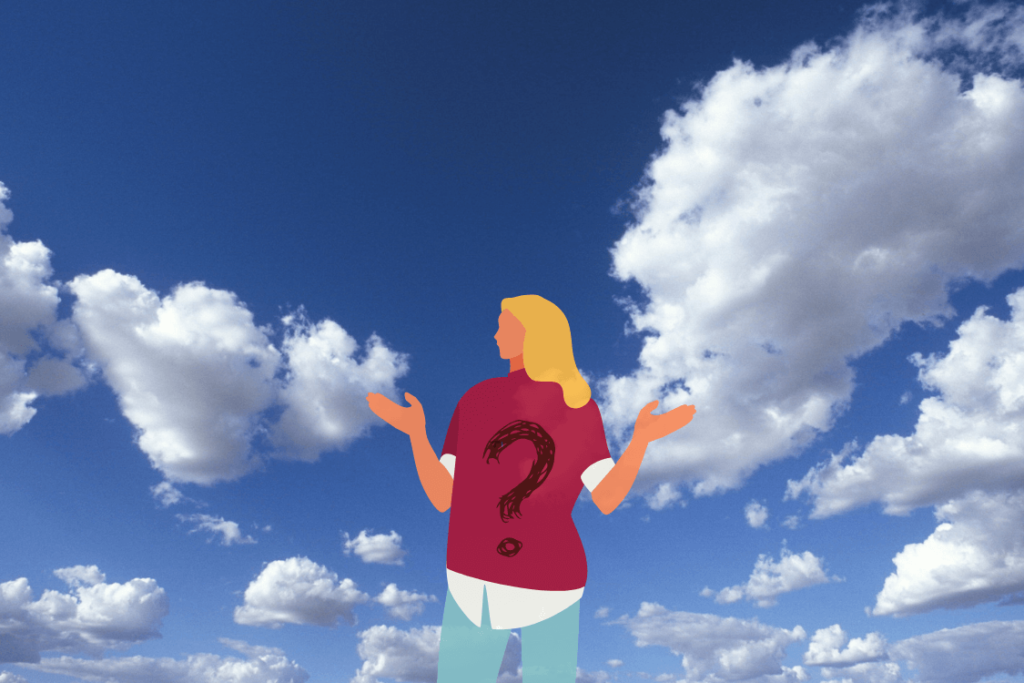 It's a future. What else does the future expect from us? Can we bet the future on Easy Collaboration? Faster and More Productive Implementations? Access to Unlimited Resources? More Secure ERP Solutions?
All this and more is what you can expect when your company moves to the Cloud. With a cloud-based ERP system, you'll have access to all the resources you need in order to run your business effectively. You'll be able to collaborate with colleagues easily and get work done faster than ever before.
The cloud ERP provides this real-time data analysis so businesses can stay ahead of the competition. Not only is it a future-proof investment, but it's also one that can provide your company with a competitive edge.
Conclusion
The advantages of ERP in Cloud Computing outweigh the disadvantages. Some people are still sceptical about this new technology, but overall it has many benefits that make it an attractive choice for companies with high demands on performance and accessibility.
Cloud-based enterprise resource planning software is constantly evolving, so you can be sure that your company will have the latest and greatest features at its disposal. And with the ever-growing number of companies making the switch to this type of system, it's clear that the Cloud is here to stay.
If you're still on the fence about whether or not to make the switch to a cloud-based ERP system, be sure to weigh the pros and cons carefully. Talk to your team, do some research and ask the experts at your ERP vendor about what a Cloud implementation would look like for your company. The decision you make could have a significant impact on the future of your business.