Working in a proper way means handling all the responsibilities that include a lot of specific but interrelated duties. Supply chain management is one of the most influential and often most intricate of these duties, including the Inventory Management Process (IMP).
The Inventory Management system or Inventory Control system helps track every aspect of the items a company retains in stock to market. This tool helps in sustaining and buying on the front end.
Furthermore, it also benefits shipping and tracking within your organization, manages inventory in retail locations, tracks turnover, and supports reordering. While a small firm can utilize a manual system, most companies either leverage software-based practices themselves or have their merchants do it for them. Adequate Inventory Management is crucial to a competitive and healthy, successful business.
Luckily, you can optimize the inventory processes for optimal performance, potency, and profit. So, acquiring an absolute perception of the Inventory Management process, utilizing accurate Inventory Management methods, and funding beneficial tools like Inventory Management software can be a great deal. If you want to have a clear understanding of the Inventory Management process and implement it, go through the guide described below.
More Details on Inventory Management Process
A company that depends on physical inventory details of any kind requires a decent method for managing, analyzing, and recording their stock of those things.
Planning and applying an efficient Inventory Management process is sometimes also attributed to Inventory Process Management. This makes it probable to fulfil these goals with the highest Workflow Efficacy, Optimal Return on Investment with Minimum Investment.
Optimizing Inventory Management is an extremely crucial part of controlling expenses.
In addition, it also has a potent impression on supply chain management by influencing relationships with consumers and vendors alike, strategic sourcing/vendor management, and cash flow.
Have a look at some of the most powerful techniques of the Inventory Management process:
Inventory Control:
This is a generic term for diminishing the entire costs of Inventory Management by optimizing a company's ability to meet consumer demand and its individual goals for competitive strength and profit.
Most of the companies throughout the globe utilize this mutually with the Inventory Management process.
Stock Review:
Stock review analyzes available levels of the stock to future the standard requirements. In short, this is a stock review that is manual and physical also.
This makes it inclined to human oversight and both labour-intensive and time-consuming. Automation technology is changing this norm rapidly by letting inventory managers set the tiniest inventory levels and automatically reorder gains as per their requirements.
ABC Analysis:
This is a comparative investigation method that incorporates inventory into A, B, and C groups depending on quantity and value.
"A" Goods are moderate in available capacity but huge in value.
"B" Assets are of both availability and average cost.
"C" Goods are cheap in value but distinguished in available supply.
This method uses a detailed and accurate analysis of practice. This helps make it simple to handle buffer stock without spending time and funds with excessive inventory stock. As an example, assets from the "A" category are more costly – but market more moderately than "C" or "B" goods. So, it needs more modest inventories.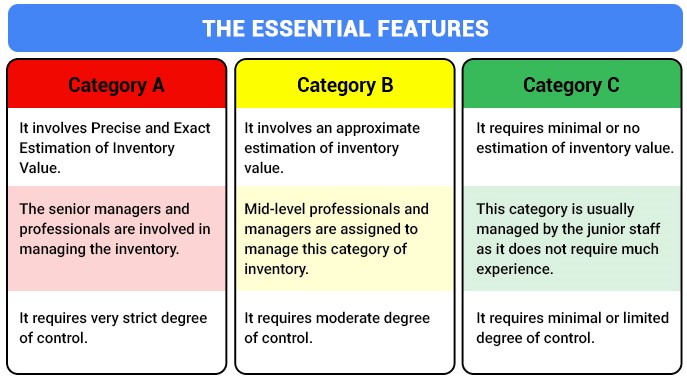 As with Stock Review, performing ABC investigation with outdated technical tools can make the method labour-intensive and time-consuming. Automated inventory management tools come with high-level data analysis and machine learning. It has the versatility and power to speed things along.
Just-in-Time (JIT):
JIT is extremely data-intense and needs a complete and clear perception of factors.
These factors include consumer buying guides, seasonal demand, political and geographic issues that might affect logistics, and both in the long and short term. Done well, Just-in-Time clarifies inventory by lessening the requirement for available assets and decreasing lead times.
It can fail without adequate knowledge and the data analysis tools needed to accomplish it.
FIFO and LIFO:
This process refers to first-in, last-in, or first-out (FIFO), first-out (LIFO) valuation adjustments. LIFO and FIFO are the economic elements of inventory management methods that detail inventory's exact value to the company's bottom line.
The process you select to track inventory may differ depending on the size and industry of your business. But, usually, the inventory management method automatically will look something like this from a collective perspective.
Common Perspective:
Assets are delivered to the collecting area of the storehouse. It includes:

Fresh components and materials (for manufacturers)
Polished goods for remarketing (for distributors)
Secondary materials that sustain the daily progress of a business – but not production (all kinds of industries)

Assets are collected, classified, and analyzed on ranges in unusual stock sectors. Small companies may not have an individual receiving section. The warehouse will serve these duties as a stocking area. Assets may be allotted SKU (Stock-Keeping Unit) codes and marked with barcodes for simpler tracking.
Inventory levels are observed frequently, with substantial inventory counts performed regularly in extension to whatever automated inventory management standards are in place. This assures everyone has a clear perception of available inventory and helps minimize the possibility of deadstock, stockouts, repeated or missed orders, and risk revealing because of fraud and theft.
Consumers place orders, either external or internal. For example, a customer may place a buying order for a company's products. The marketing department may submit the order of the deal, or a staff member may submit a requisition form for office supplies.
The order's consent is checked against the initial possession order, internal purchase order, sales slip, etc.
The requisite assets are picked from stock domains and conveyed either to production (manufacturing), right to the end-user/consumer/retailer (polished goods), or transferred to the relevant department or unit of the business (internal requests).
All the records are upgraded as well as shared with all associated stakeholders.
The expanding availability of high-level tech tools like deep data analytics and automation of the process – both are supported by usual artificial intelligence and more individually by iterative developments through automaton learning. This has made it simpler for businesses ranging from large to small enterprises to streamline, implement, and develop inventory control.
Benefits of Using Inventory Management Process
Inventory Management Process can help you to manage or handle a lot of essential tasks of your company. It comes with lots of interesting advantages. Some of them are:
Decreased risk of overselling
Helps in configuring and synchronizing the orders and inventory
Improved the efficiency of your employees
Cut redundant expenses
Enhanced consumer loyalty and increase the recognition of your brand
Helps in long-term inventory planning
Limitations of Utilizing Inventory Management Process
Like everything, IMP also has some drawbacks that can be pointed out as deadfalls for users. Have a look at some ubiquitous limitations of this tool:
Reduce the risk – but not eliminated
The complexity of the systems
This tool is a little bit expensive
You might face a problem in handling this software
It takes a few times to be compatible with this system
Tips and Tricks to Implement Inventory Management Process to a Business
There are a few steps that you will need to consider to implement IMP in your business. You can check them in the below description:
Review your Budget:
One of the Inventory Management system's most significant plus points is it can help you review your budget. It can be considered as the ABC of inventory process management. The sole strength of the entire system. It's essential because it defines your IMP range and the area to which you can manage to invest in fresh inventory.
It can be fulfilled in 2 different ways. The first is through activity-based costing (ABC costing) and standard budgeting. It allows a charge to fresh supplies so that you can plan equally in the lengthy run. The next way is by utilizing a budgeting tool. You can automate the entire process by using this. It allows the program to manage your accounts statement in a more efficient and time-saving yet inexpensive manner.
If you are trying to apply the second solution, there are several ERP software available in today's market. These Enterprise Resource Planning tools are hugely famous since it comes with a broad range of characteristics. Moreover, these are also inexpensive for both big as well as small industries. Additionally, these tools have a downloadable Android application that you can check as a free trial.
Plan your Warehouse: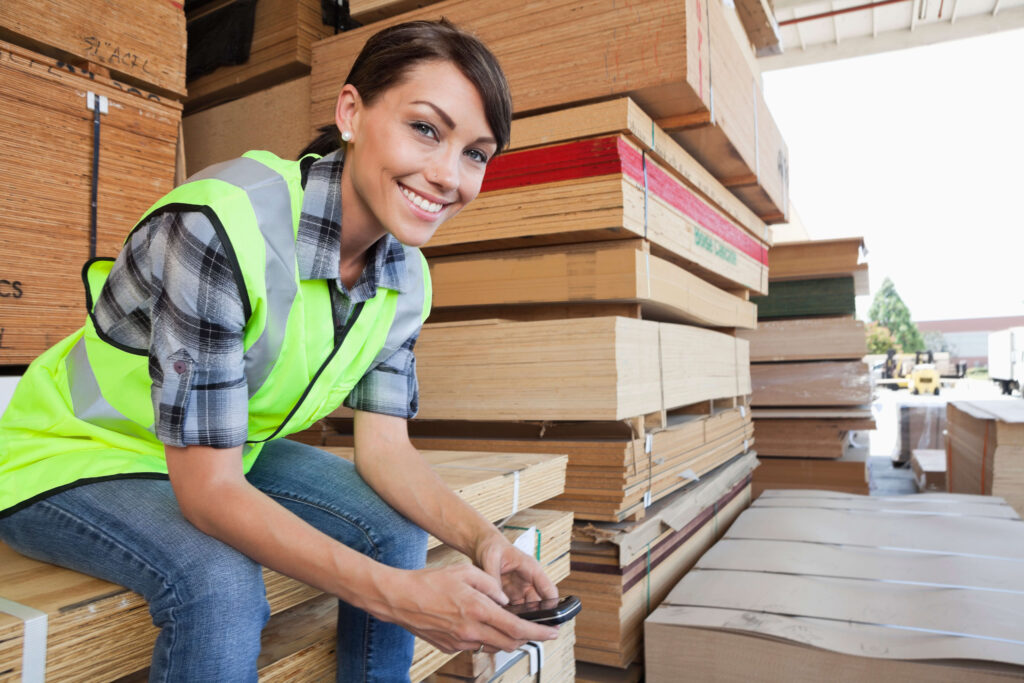 Once you review your budget, the next step is to plan the location. So, you will need to select the warehouse where you wish to set your products. Waiting for the dispatch of your products is of essential significance since some companies have different facilities.
In addition, this is also necessary to choose the proper storage for the products of your company. Remember that various industries and new products need different types of warehouses. Henceforth, considering the warehouse in advance can help you to be safe from a lot of issues.
Indeed, the kind of warehouse decides where the new products with the most unusual order will go. Furthermore, it also determines how often the products will be dispatched or transported. The warehouse also decides how much lead time you will be capable of providing to your consumers.
After deciding on the facility, you will be capable of handling the logistics of your company's products. You'll be capable of automating jobs and interpreting the transferring process in between warehouses or organizing it in a particular order.
Whether you have a large, mid-sized, or small company, selecting an IMP tool can reduce your work time. Besides, it can prove inexpensive than handling the job in other ways. With these tools' help, you will be capable of transferring products from one facility to the other. Also, you can manage the current state of the products with ease.
Make a Preliminary Order List to Ease Cycle Counting: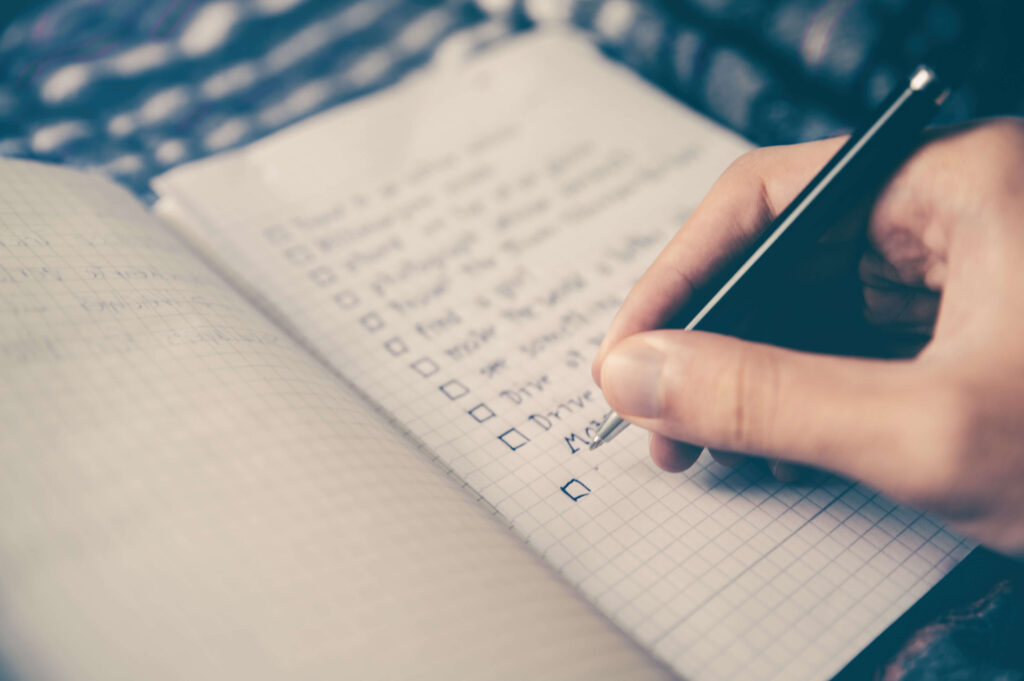 Depending on the number of orders, you will be required to formulate a preceding list of demands. This is important, as you will be capable of predicting what part of your merchandise might be consumed soon. It can also help you in responding decisively to overcome such troubles. In addition, if you execute this approach, you will facilitate the production of cycle counting.
After figuring out your budget, location, and the most significant products, you will be capable of applying the IMP software.
Select and Implement Accurate Software:
Now, it's time you will have to put the most effort – choosing the accurate IMP tool for your company – this is also a daunting job. This job is getting more difficult because of the plenty of IMP tools available in today's tech market. Hence, you can check out the below while choosing the best IMP tool for your company:
Choose a Price Range: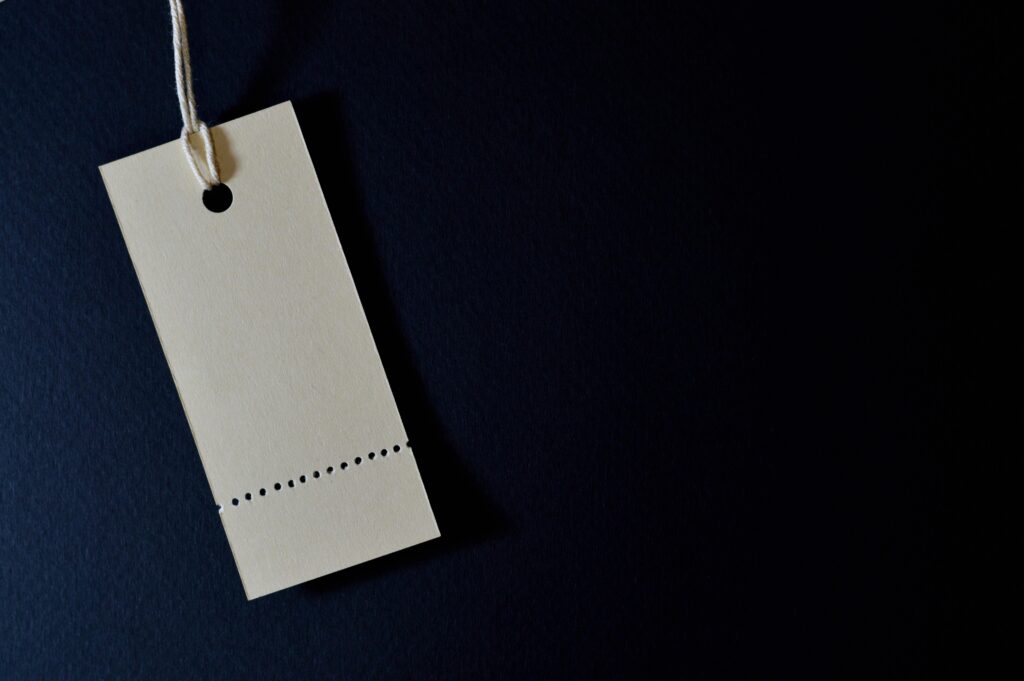 As we mentioned in the budget planning section, selecting the price range is extremely important while implementing its Inventory Management Process. There are several options available on the market, but choosing the ideal one for you would depend on your company's budget constraint. Due to this, you need to have a pre-decided range of costs depending on which you will be capable of narrowing down the search.
Understand the Actual Requirements: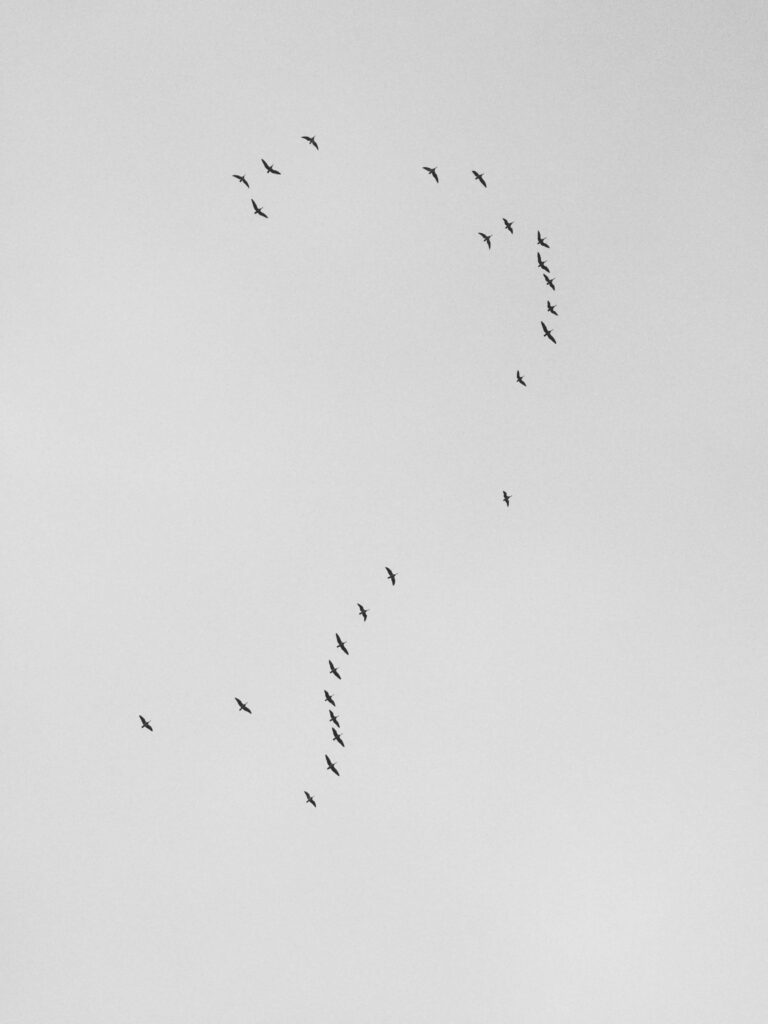 Before implementing an IMP tool, an understanding of its utilization is required.
Tools available in the market today can settle multiple business requirements of the customers.
So, think carefully about whether you are going to utilize it to make customized product pricing. Do you wish to make forecasts depending on your current inventory? Are you just looking for an IMP tool to track orders and handle all the warehouse activities?
You will be required to answer these types of questions before picking an option for integration, as the determination might affect the used tool's efficacy.
Determine How You Will Track Inventory: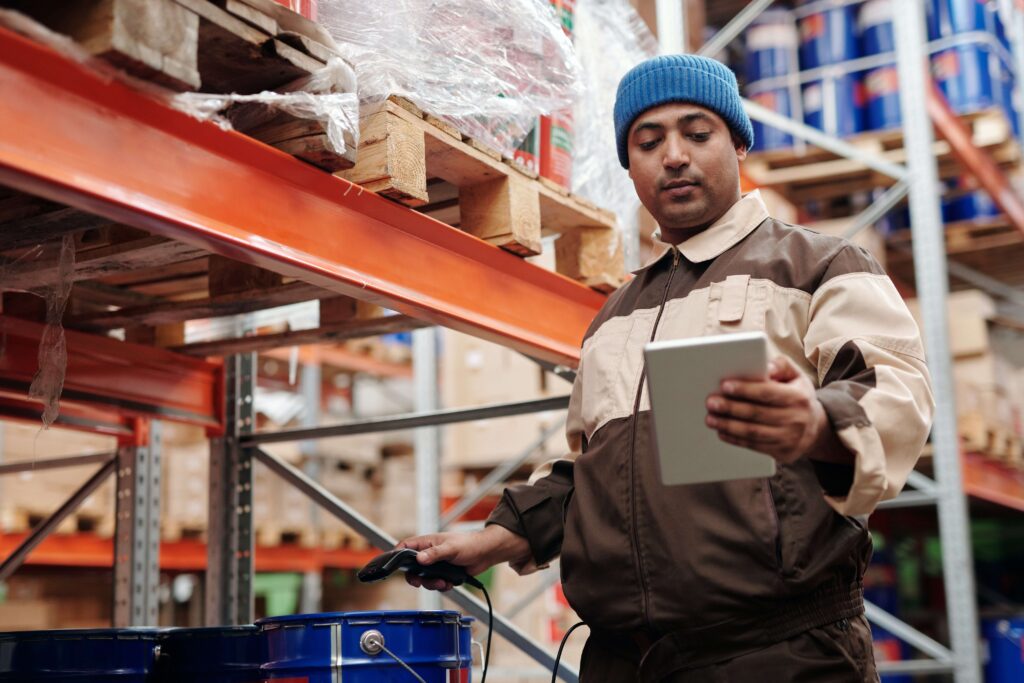 Do you wish to track your company's stock inventory by utilizing RFID tags, barcodes, or even serialization? It's a question that you will require to answer first while looking for an IMP tool. You will have to note that not all systems can utilize any tracking, mainly in mid-sized or smaller office stores.
Therefore, it's better not to force your inventory processes to implement a system that they are not fit with by default. Else, your Inventory Process Management solution can turn out to be more extravagant and expensive than if you had not used anything in the initial place.
Henceforth, to neglect this contrary effect, you will have to set your tracking system in advance and, depending on it, check out other suitable options.
Decide what Integrations you would Require: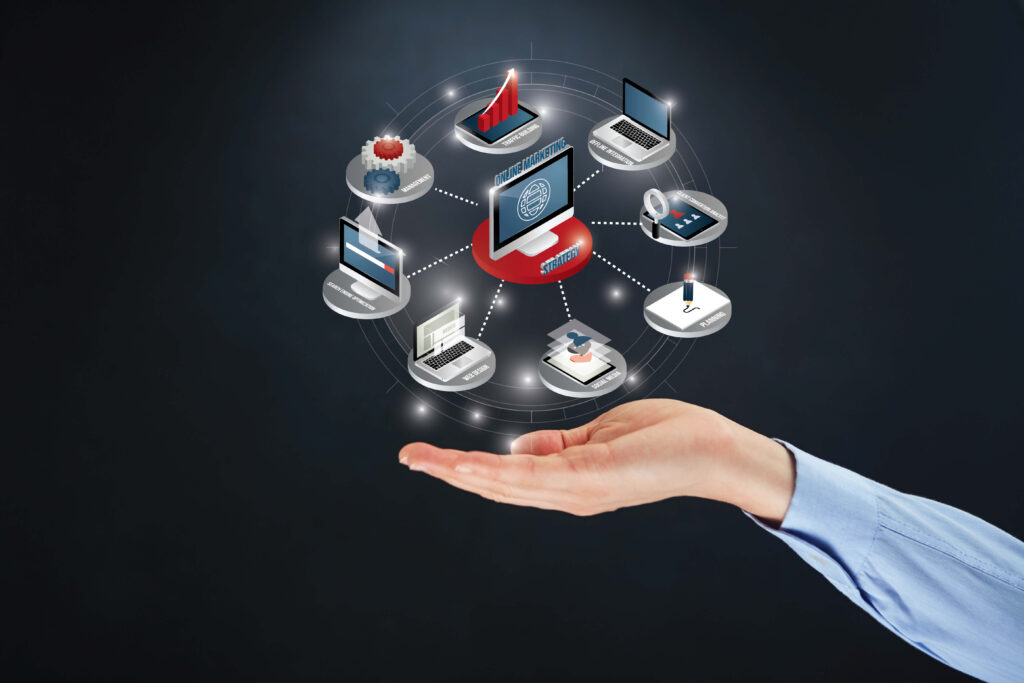 It's essential for selecting a system that you can combine with your modern apps. Else, you will have to record all this information manually. Otherwise, the data loss and delay in data time will make the IMP tool useless.
Henceforth, you will have to realize that different IMP tools can be applied to various situations. Suppose you are utilizing an ERP (Enterprise Resource Planning) or a CRM (Customer Relationship Management) system. In that case, your determination massively depends on these arrangements and on their capability to complement these tools.
However, you can go with the IMP software that properly operates with almost all ERP and CRM software.
By following the aforementioned steps, you will be capable of estimating your internal requirements and understand what you will require to do before diving your company into the distant world of stock chain management.
Sometimes, implementing an IMP tool can prove to be quite expensive. Therefore, even while it is an extremely profitable option for reviewing your budget, you must also consider automation software as a corresponding service for your company.
Wrapping up
While wrapping this up, it can be said that Inventory Process Management is an exceptionally important tool in today's fast-moving world economy. It doesn't matter what the activity of your business is. You will have to manage your inventory to bring your products/service value to your customers, cut additional expenses, develop your brand's reputation, and ease your and your employer's lives. Therefore, implementing a well-organized IMP tool is not so simple – it can be a few time-consuming tasks when you do this manually and a pretty costly one when managed with any specific software.