CRM or customer relationship management is an all-rounder tool that includes all the company's strategies, tools, techniques, and activities to maintain and manage its customer base. CRM is all about building customer relations, increasing their loyalty, and retaining them in the business in the long run.
However, installing the CRM system is not enough to reap customer-related benefits. You have to align your marketing, sales, and different departments to the strategy applied for CRM. Hence, CRM combines technology, people, process, and strategy.
Elements of CRM
If you have CRM, it might be confusing which elements to track optimize for maximum benefit. For new CRM users, you must be eager to integrate all the CRM elements in your company.
The sole aim of engaging CRM software is to increase profitability, total revenue, and customer satisfaction. CRM integrates various systems and components that help a company perform different marketing, sales, manufacturing, and services functions. All these functions are directly or indirectly associated with customers. Hence, the CRM system becomes essential.
What are 4 Elements of Customer Relationship Management?
1. Communication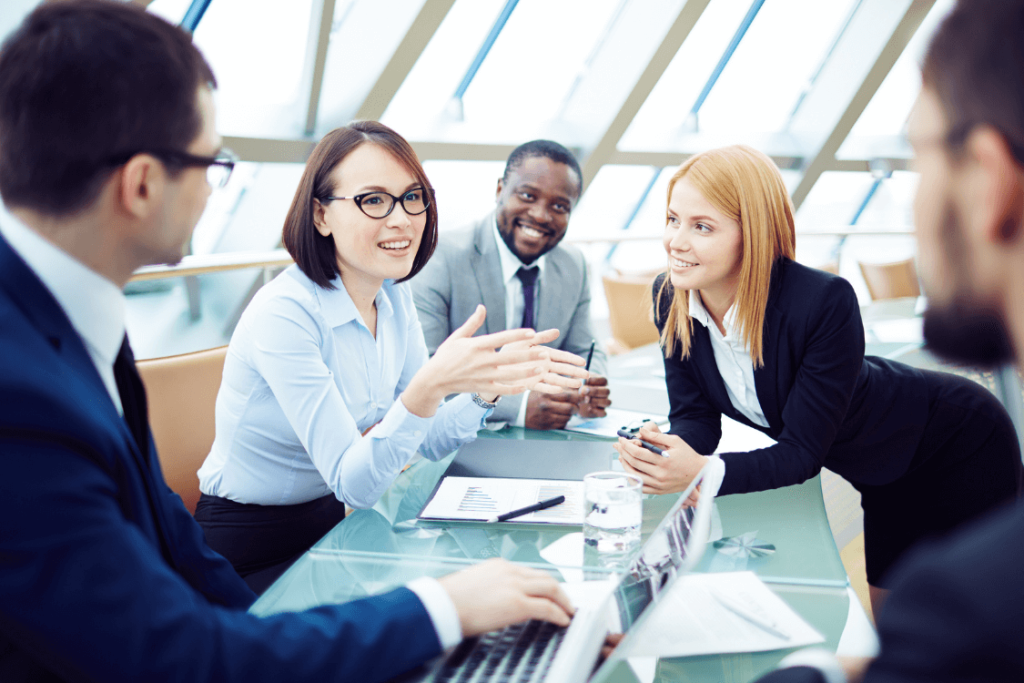 One of the critical elements of customer relationship management is to enhance the company's communication channels to better communicate with customers.
Customer relationships are essentially the blood of any organization. And,
Communication is the heart of CRM.
Without customers, there can be no business. Without communication, there can be no good customer.
CRM systems are all about getting the right customers at the right time while increasing the customer base and ensuring customer loyalty.
Communicating the right product and managing the lead is essential to increase customer interactions and customer value. CRM systems help entrepreneurs acquire customer data, requirements, buying patterns, etc. Further, it communicates your business product and how it can help them solve their problems. Customer satisfaction, customer loyalty, prompt services, customer retention, are core objectives of installing a CRM system.
2. Marketing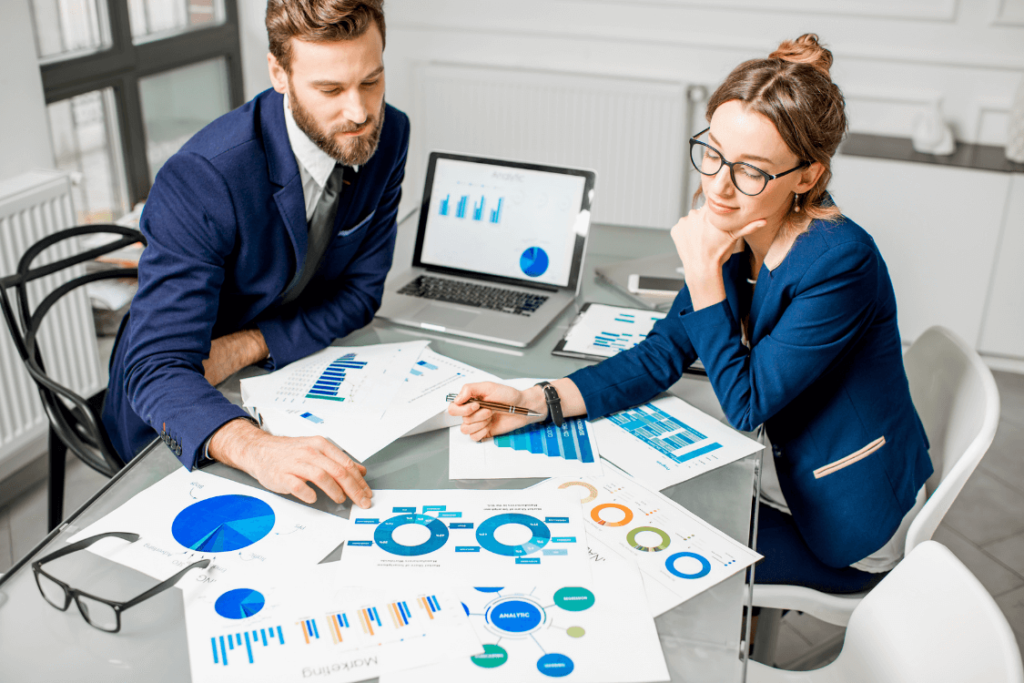 Marketing is an inseparable part of customer relationship management. A business makes a product and markets it to potential customers to solve their problems in return for profits.
Customer Relationship Marketing has helped companies improve their overall marketing process and execution. From the modern themes of web marketing, email marketing, or direct marketing to the traditional marketing tactics, CRM marketing promises overwhelming results.
Further, all the promotional activities are undertaken to advertise and promote a product can be optimized using an intuitive CRM.
These marketing campaigns are targeted to influence a particular group or the public in general. CRM intensifies the promotional strategies by accurately studying the customer's wants and requirements.
3. Automation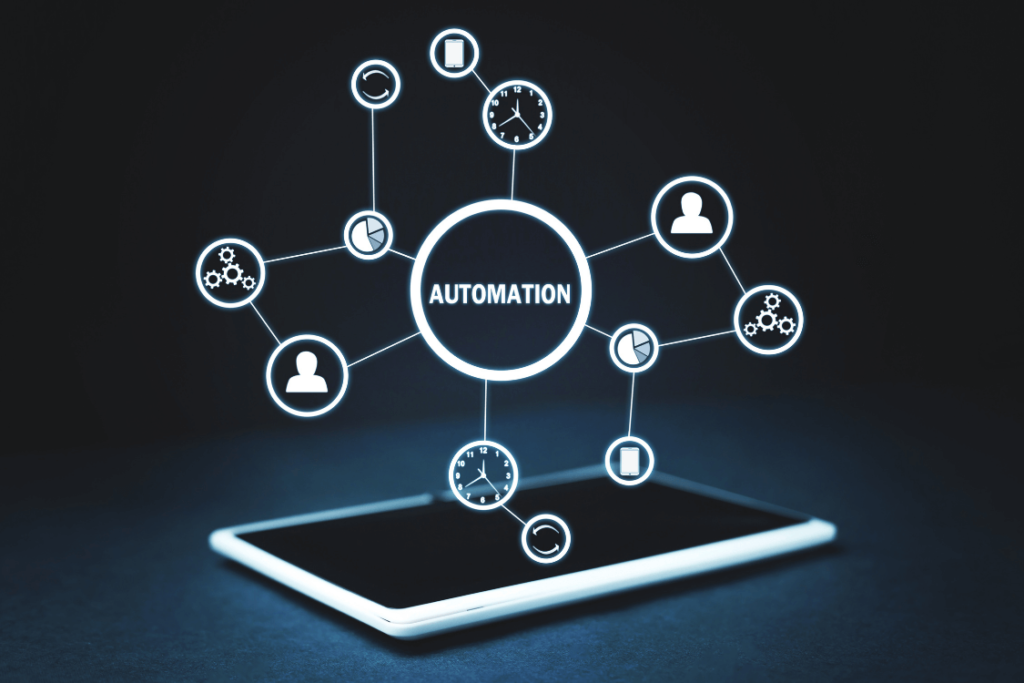 CRM Automation is all about forecasting, consumer tracking, processing, follow-ups, and recording transactions. It is essential for all businesses.
Companies of all sizes use various CRM automation to their benefit. Additional functions such as order management, interconnectivity, technical support, and sales methodology make automation attractive.
Further, CRM can help automate workflow automation by streamlining various processes while saving cost and time.
It enables the employees to protect themselves from the boredom of repetitive work by automating them and making time for necessary ones. It helps align people and processes to work harmoniously towards a common objective.
4. Reporting and Analysis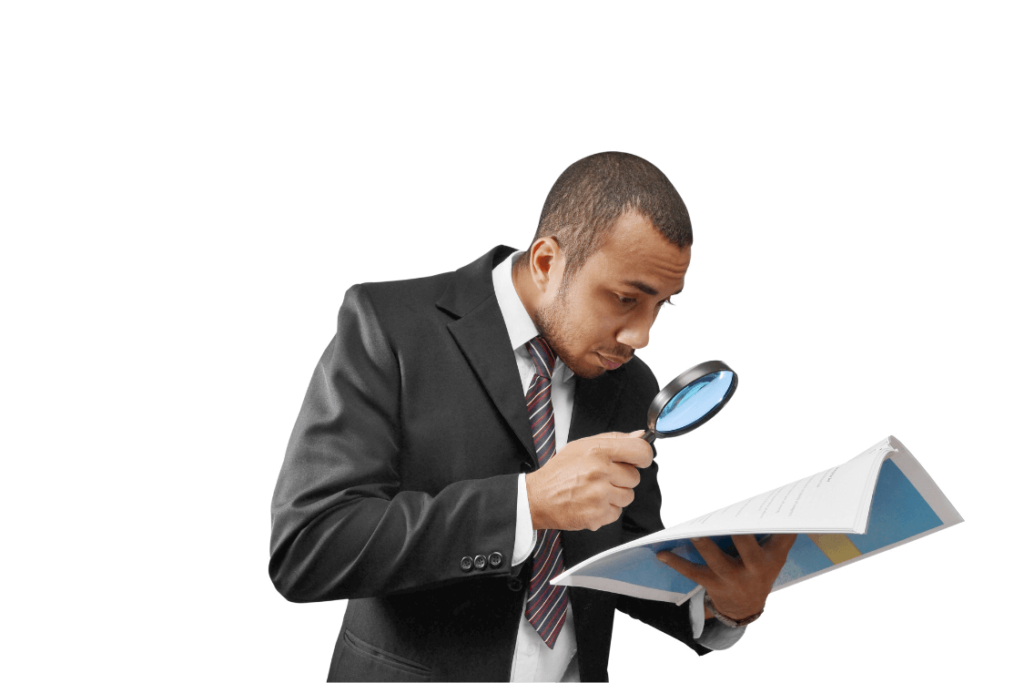 Reports and analyses provide a base for further development and growth for any business strategy. Without customers, a company can't function, and without a CRM system, a business can never prosper.
CRM helps provide businesses with accurate business reports that help entrepreneurs know the business's exact position at a given time. Further, CRM makes it easy to centralize the customer data and access it anywhere.
CRM also plays a vital role in studying the reports and customer data to analyze and mark emerging market trends. Comparing the historical data with the current reports in the form of diagrams and charts helps owners make informed decisions for the growth of the business.
One Key Element of Customer Relationship Management is Communication
In a study conducted in 2001 by Gartner, it was found that around 50% of CRM systems failed to meet their objectives. The reason for failure was the overemphasis given on technology rather than strategy.
Another study conducted by Forrester in 2009 stated 47% failure, stating a similar reason: the software controlling the strategy. Since then, CRM has evolved with various new technologies, techniques, processes, and Saas tools.
Supposedly the CRM system you are currently operating fails to achieve the desired goals and objectives. In that case, it is time to revisit your CRM strategies and make changes to align them with your business strategies. Maybe your CRM system is not correctly aligned with your desired objectives.
In a recent survey with Forrester Research, the 3 most critical aspects that enchant implementing a new and improved version of CRM were discovered. The 3 aspects are:
Standardized and decentralized customer data and relations
Enhancing technology to make better connections
Using various communication channels to personalize customer communication.
Effective communication is the crux of getting quality leads and customers. Without customers, businesses will struggle to maintain their marketing and sales. CRM is beneficial because it optimizes overall communication and provides a quick 360-degree customer view to better understand them.
Why is Communication Important in CRM?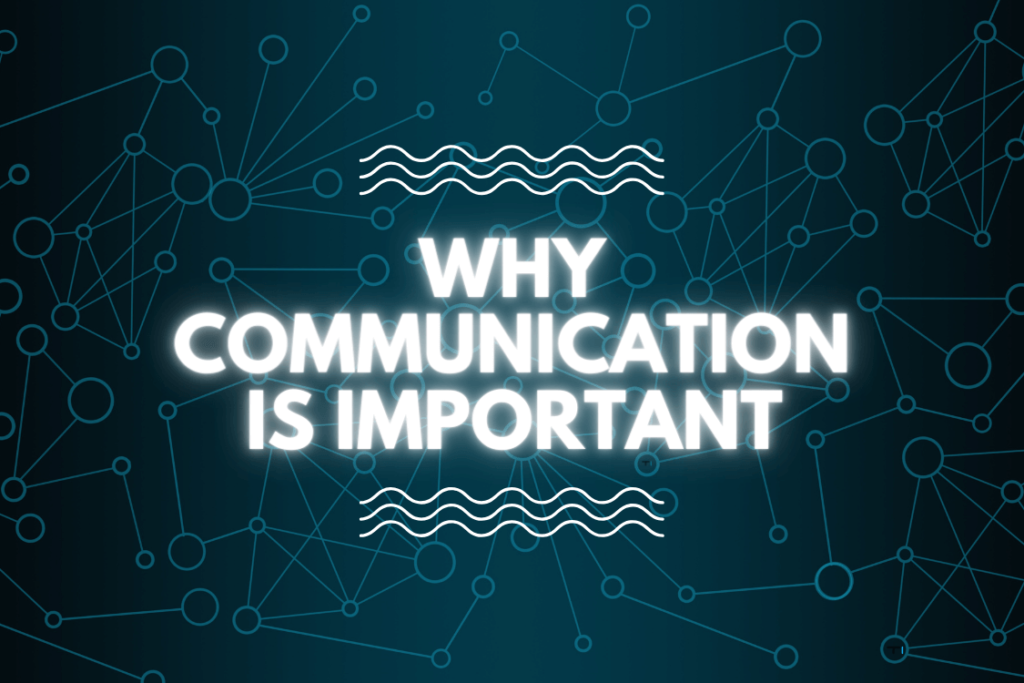 Modern communication has evolved in diverse channels such as Emails, social media, surveys, calendars, etc.
People have started accepting various approaches to communication. Millennials today prefer to communicate via emails or social media. At the same time, the seniors still like a very personalized approach, such as phone calls in CRM.
Due to this, people have started incorporating CRM systems with the core business. Today, CRM is no longer an isolated platform; it has efficiently integrated varied communication channels.
Communication in maintaining customer relations
Communication is crucial for business, similar to any other relations, whether personal or professional. Without knowing the customers, you can't make connections with them. CRM provides a wide range of customer data to know precisely what the prospect needs, which helps create new customer relations and maintain them.
Relationship death without communication
Traditionally, when people buy products from the company, the customer gets his needs fulfilled, and the business receives its remuneration. Here, the relationship between customer and vendor came to an end.
No other thread linked them, which would enhance customer retention and loyalty. But today, with a CRM system in place, you can easily interact with all your customers and keep your communication going.
Communication as CRM strategy
Traditionally CRM was viewed in isolation and was assumed to be beneficial for sales, customer management, human resources, and marketing only. With modern technology and processes, communication has started playing a vital role.
Today, communication has become a critical CRM strategy to retain customers. Some examples of CRM communication are email integrations, recording and transcribing the customer conversation, video communications, etc.
Communication between clients and companies
Communication is the key to turning the potential prospect into your customer. After turning the lead into a client, ensuring customer satisfaction through constant communication and feedback is the next step.
After going through this process several times, you will identify many customer complaints, do upsells, and improve business operations. This effective CRM Strategy leads to increasing customer lifetime value and loyalty. An ideal customer also needs continuous communication to stay updated with your products. Communication between clients and the company is an ongoing continuous time-bound process. Though results in better understanding and CRM Success.
How to leverage CRM in challenging times?
The pandemic has changed the world. Now the Russian-Ukraine Conflict is affecting industries and end-users. People have started online businesses, and digitalization has taken over. With pandemic, the CRM systems have evolved to provide brilliant and digitalized solutions to integrate social media, customer data centers, customer chatting, and email campaigns.
The transformation of customer relationship management has played an evolutionary role in the entire customer buying process. The pandemic has changed the perspective of organizations and customers about the way they interact.
Multiple communication channels
Customer relationship management has made it possible to integrate various communication channels in one centralized place. CRM solutions help collect customer data via different media such as SMS, emails, live chats, social media platforms, and more. This wide range of customer information allows businesses to grow.
CRM systems also enhance performance by integrating various sales, management, and marketing tools. This Omnichannel CRM system helps work in a data-centric environment, ensuring you always remain connected to your customers.
Ensure 2-way communication
Communication should always be two ways to ensure prompt results. When a customer asks a question or raises a query, make sure you answer the question most satisfyingly. This will ensure customer satisfaction and retention.
Similarly, suppose there is a new product in the market. In that case, the exact specifications are to be communicated to your loyal customers. Ensure to check all your communication channels for inquiries or queries.
Intelligent assistance and AI have powered CRM solutions to track customers and identify new information. Further, it acts as an agent and stores all the additional customer information, boosting the central customer data. CRM uses an intelligent system for greater automation that requires little human intervention.
The intelligent CRM system helps you automate reminders for special occasions. Remember important dates like customer birthdays, anniversaries, etc., and send them a personalized message. This can increase customer loyalty and customer engagement. Further, you can set automated messages for sales, offers, and other exciting deals.
Experiment with different channels
You have to find out which communication channel suits your business the most among the various CRM communication channels. It can be emails, phone calls, or social media. Engage your marketing team to test multiple communication channels and compare the results. Choose a communication channel or combination of channels to promote your business, bringing in more leads.
What is the adverse effect associated with failure to integrate a CRM system?
Customer relationship management has become an essential business component in today's digital landscape. Not having an efficient communication element in a CRM system can lead to numerous downsides.
Without an efficient CRM system, tracking all the customer data and communication would be complex. Without proper communication and tracking, customers can easily pick up your competitor, who has better access to them.
CRM solutions centralize all the customer data on the dashboard. Companies without CRM can quickly lose the opportunity to close more deals. Further, the cost and efforts of acquiring new customers are way more than retaining old ones, which can be done efficiently with Customer relationship management systems.
Companies without CRM solutions store the customer data in highly unsecured spreadsheets that are unsafe for confidential data. Further, there are chances of data loss which can cause a lot of damage to the business. The central idea is that the cost associated with not having a CRM system is way more than what is associated with investing in them.
Benefits of Optimizing various Communication Channels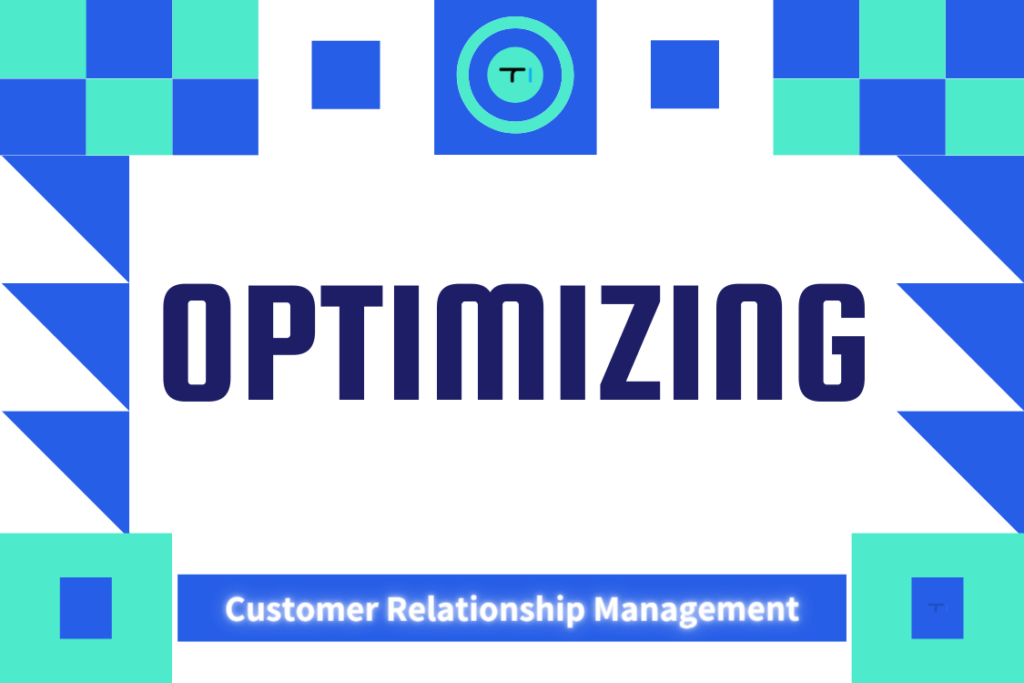 Businesses looking to adopt Customer Relationship Management are ultimately looking for a system to bridge the gap between customer needs and business offerings.
Optimizing your communication channels and CRM strategy will help gain a positive client experience and increase the team's productivity. Below are some other advantages of optimizing various communication channels with CRM.
Increase customer satisfaction
Optimizing various channels under one CRM platform helps businesses centralize all the data collected. As the company prospers, the number of customers also increases.
It becomes essential to satisfy them and retain them in business. If not done efficiently, the company will lose leads, reputation, and money. Studies have concluded that CRM strategy can help save money and increase customer satisfaction.
Advertisement
With the right and efficient CRM communication and integration, you will satisfy and retain customers. This loyal base of customers will advertise your product using word of mouth publicity, helping the company boost their product at relatively no cost.
As your company's goodwill becomes, solid and loyal customers will prefer buying from you only. Use this to leverage cross-selling or upselling your other products to your customers.
Reduced additional customer cost
Customer relationship management aims to retain customers and convert them into loyal customers. Optimizing communication channels refers to tracking the customer reports from various sources such as emails, phone calls, social media, etc., to ensure customers' delight about the product.
This provides an increase in retention rate, which reduces the additional cost of acquiring new customers. Acquiring new customers is a costly affair as compared to retaining them. Further automated data entries in CRM also contribute to saving cost and energy.
Reach people's heart
With integrating various communication channels, it becomes easy to track customers. Small things like wishing your customers on their birthdays or anniversaries and giving them first preference during the sale period help businesses engrave their importance in customers' hearts. Your product will become a part of the family which will be great for business.
Critical feedbacks
Feedbacks are critical for organization growth and to increase customers' lifetime value. Integrating various internal and external communication of the organization helps you be updated with any information or query arising regarding your product.
Good reviews of your product and services act as testimony that attracts new customers. While a negative review allows you to make changes and impress customers with your prompt assistance.
Increase in Upsells Downsells and Referrals
Optimizing various communication channels opens up new doors of sales opportunities for your business. You can easily ask your loyal customers to check out your other products. This increases the chances of opportunities to upsell your higher service.
Further, businesses can down-sell their other products and services to customers looking for something different. The favorable aspect of either upsell or down-sell increases the chances of retaining the customers in the business.
Also, businesses can easily recommend and promote their other products to customers who are frequent referrals. Various unique and customized offers can be given to referrals to increase their engagement.
Conclusion
A customer relationship management system can assist you in scaling your business, centralizing customer data, ensuring data protection, amplifying business communication, and closing more deals. The perception that everything will work out once a CRM solution is installed is a myth.
This is also the reason for many CRM systems' failure. You have to continuously make amendments and align the CRM with your business objectives to ensure positive outcomes. With the latest technology and changing AI scenario, staying updated and integrating your CRM accordingly is essential.