Customers have always been an inseparable and vital aspect of any business. Any business, whether small, medium, or big, needs CRM. Further, its effective utilization is critical to attaining success and growth.
CRM is a system that combines technology and strategies to manage better the customers and their information to generate better leads and sales. It connects with the customers, manages relations, and compiles the interaction with customers plus potential customers.
In this modern and technology-embedded world, CRM is the key to better managing your relations with customers, employees, prospects, and all other members associated with your business.
What is CRM?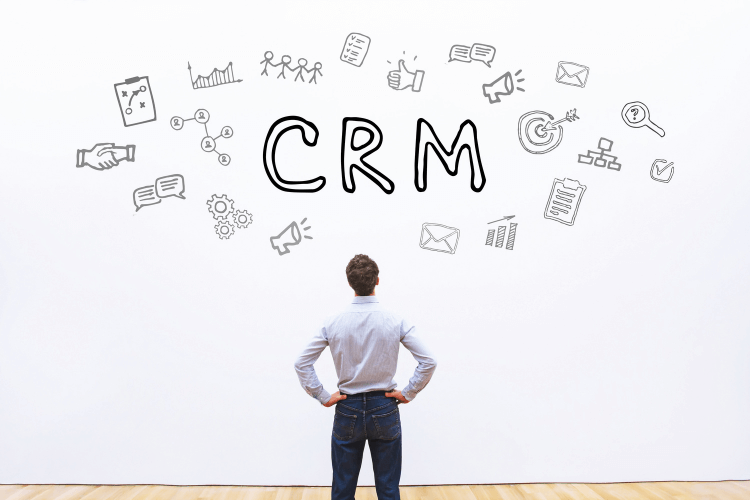 CRM is also known as customer relationship management. It is a tool that reputed and well-established businesses use to manage their contacts, customer data, employees, and other stakeholders. The core aim of CRM is managing all company and customer relations, streamlining business processes, connecting with customers on a personal basis, and increasing business profitability.
CRM is an all-rounder tool. Along with relationship building, CRM is profitable in finding new customers, winning them, and providing beneficial services throughout the lifecycle. Barring customer relations, CRM solutions also render tools that improve sales management, marketing, and productivity.
Who should use CRM?
Relationships are the core of any activity done in business organizations. CRM gives everyone, whether it is customers, employees, recruiters, marketers, or any other stakeholder, an instrument that helps you manage external and internal relations.
CRM does more than store customer information. It identifies various sales opportunities, manages marketing and email campaigns, brings new prospect information, and allows easy collaboration.
With centralized access to all the information and increased visibility, the business strives for increased productivity.
There is a myth that only big-sized organizations use CRM. Businesses of any size, small or big, use CRM for multiple benefits. It has also proven its increased efficiency for small businesses, start-ups, where data organization plays a crucial role in the success.
When to adopt CRM?
Many people believe that CRM is specially designed for giant and large institutions. And hence, small businesses who start small store all the customer data in the email tool. They store the customer list in the spreadsheet while their revenue information is in the accounting system. This works for some time. But after a certain period, as the business grows, this flat structure starts breaking. Going through the customer list with their information needs you to open spreadsheets, email tools, and accounting systems all at once. And bouncing around these tools becomes bothersome, inconvenient, and affects your team's speed. It may also lead to the loss of employees due to complex work circumstances. This can be a breaking point for budding businesses and start-ups.
While you can work without CRM for some time, you have to adopt CRM in the future for conventional business development and growth. Whether sooner or later, you have to accept the CRM. So it is advisable to use it from the beginning itself so that you and your employees get the gist of its working while your business is still new.
CRM features you must have
The basic need of CRM is to manage all the contacts and customer information. From storing the data to sales attainment, CRM has the caliber of doing all the related things. It helps entrepreneurs acquire new prospects and retain them by providing valuable customer support.
While all the CRM provides customer management as the key features, you should lookout for a user-friendly layout and theme that is easy to understand and use. Pay attention that all the information is logically organized and easily accessible for your and your team's use. It should provide a bird view eye on all the available customer information from the start to the end.
Workflow automation can help you save a lot of time. The sales team is often burdened with repetitive tasks such as order tracking, inventory control, order processing, etc. This takes a lot of time, which can be utilized for other productive activities. CRM workflow automation makes your life easier by automating various tasks with increased productivity and accuracy.
CRM helps automate various activities such as direct messages to the sales team, acknowledgment response, follow-up messages, task completion reports, logs hours, and tracking communication. Copying email outreach and uploading call recordings can be bothersome tasks for the salesperson who makes 100 calls daily. CRM allows you to automate this step increasing productivity and decreasing the chances of errors.
Every business has a unique and different set of needs. CRM system helps to fulfill all the novel business needs by providing top-notch services. CRM solutions often let you decide what exactly you want in your CRM. Along with all the standard features, it permits you to customize some areas according to your requirements. Examples of customizations are adding custom fields, customized report creation, dashboard content, etc. Further, you can add some external plug-in and other third-party add-ons to expand the capacity of your CRM.
Customization that tailors to your requirements and needs brings more profitability, saves time, and increases productivity. Some advanced options in CRM, such as API and other technological advancements, allow the developers to tweak the codes for complete customization of CRM.
People usually start using CRM after their business grows a little bit. In the meantime, before using CRM, entrepreneurs use tons of other third-party applications and integrations to run their business. When they start using CRM, collaborating all the information in one centralized location can save a lot of time, energy, and money.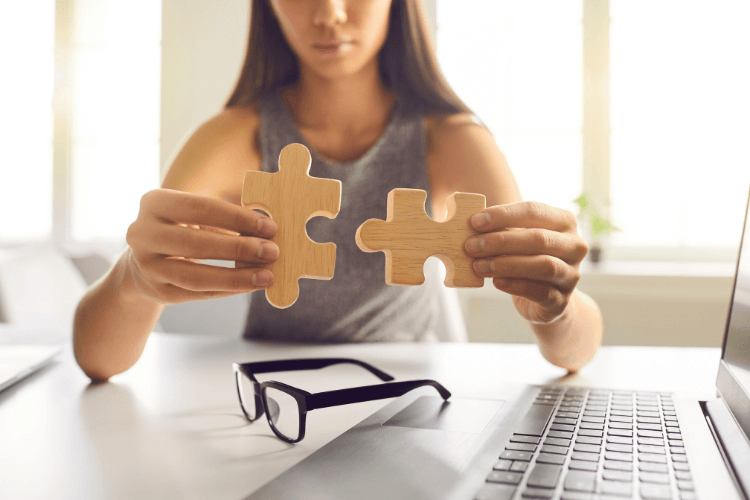 While most CRM providers provide third-party integrations, the essence of success is choosing the right CRM software that is compatible and can be easily integrated with your system. Also, ensure that it can be synced to your POS terminals and accounting software to decrease the chances of manual errors.
Lead management simply means bringing in more prospects and managing them. It includes moving the potential customers through various stages of the sales funnel and ensuring repeat sales conversion. The main aim of using CRM should always be to retain more and more leads into your business.
Ensure that your CRM system is tailored to satisfy the customers with its active and natural transitions while they flow through different stages of lead management. Dead leads can be bothersome, and managers should pay attention to their redistribution to make space and time for active contacts. Along with new lead management CRM also helps filter the customers and ensure only feasible leads come through.
Communication and social media
Communication is the core of business and base to ensure maximum customer satisfaction. CRM is designed to enhance business communication with all its stakeholders. Personalized communication with employees, sales teams, managers is equally essential as customer communication. Tracking communications, managing quality leads, and quality control help make the conversation accurate and to the point.
Various CRM integration with E-mails, online chats, telephones, web help, and social media helps improve the overall customer experience. Social media makes you become aware and tuned in with social listening, brand mentions, actual customer needs, brand leveraging, and social postings of your brand. You can customize your social media channel and strategies according to the customer's needs by checking their opinions in comments, chats, posts, etc., on the social media platforms.
The routine reports about the sales team, tasks, performance can make an enormous difference for growing business. These reports presented daily, weekly, monthly, yearly can help you resolve any problem at the initial stage before it grows. Further, it provides an in-depth understanding and overview of the sales process and its performance. Also, you can make customized reports based on a variety of factors such as demographics, geographic locations, sales funnel stages, sales team performance, etc.
CRM reveals future trends and valuable insights to the entrepreneur. These insights can be easily exported and shared among the stakeholders for easy understanding and collaborative efforts. Reporting and analytical tools bring positive results for both sales and marketing teams. These analytical data depicted by the CRM system guide you to make informed and better decisions for the expansion of your business, customer segmentation, and customer behavior.
An employee who doesn't have access to the CRM system has to toggle back and forth on various platforms to ensure the completion of work. This juggling can be troublesome and may invite the chances of errors. CRM system helps the business in conventional task segmentation, allocation, and communication to the assigned person. It helps to streamline various daily activities of employees and makes it easy for employers and managers to follow up.
Further, any bottlenecks or problems are instantly resolved by continuous follow-up. Any change in the work or activity is communicated promptly, omitting the chances of any mistakes. CRM proves to be beneficial in tracking work done and performance with productivity in mind.
E-mails and marketing automation
E-mails are a fundamental aspect of converting leads into customers. CRM helps you integrate with Gmail, Yahoo, Outlook for better organization and management of your email list. Further, the customer segmentation, contact lists, demographic list, etc., are easily made with the CRM tools. For many reputed companies, CRM has become a central hub for internal and external communication within and outside the business. Prioritizing and customizing the communication according to your team's convenience can reap more benefits in the long run.
Marketing automation and CRM helps to anchor and preserve all the customer-related information and discover new opportunities along the line. Marketing and sales platform integrations provide a vital 360-degree view of the entire customer lifecycle. CRM's marketing automation makes this possible for your business.
Dashboards are intuitive boards that give you a rough overview of various metrics that matter the most to your business. They provide a user-friendly interface and broad view that ranges in diverse departments such as sales, leads, KPI's, upcoming events, new projects, sales pipeline, and many more. You can customize the CRM dashboards to ensure you have your eyes and attention to factors that continuously change in real-time.
A CRM intuitive dashboard keeps your team on toes, streamlines their work, ensures real-time updates, and strengthens the overall sales performance. Your sales goals and lead generation are interrelated, and your business should reflect activities that support both.
Conclusion

If you plan to buy CRM solutions for your business, then make sure all these features are present in the system. Find CRM that you can customize to fit your business functionality and sales processes according to your unique set of requirements.
Also, make sure your CRM has smooth integration with your existing third-party apps and software such as accounting software, email tools, social media apps, etc. Lastly, businesses of all sizes can use CRM as an effective and productive platform to expand their reach.