What is an ERP system?
Enterprise resource planning or ERP system is an all-in-one software solution that combines all the major business elements in one place. ERP solutions integrate different aspects necessary for day-to-day functioning, such as human resource management, inventory management, supply chain management, financial and accounting management, sales and marketing, planning, etc.
ERP is generally a web-based or cloud-based service that companies and employees can use remotely. It also operates as a central hub for information flow, communication, and collaborative data sharing. Further, you can use the ERP system as a single source of information for accessing and storing all your business data and generating real-time reports for the growth of your business.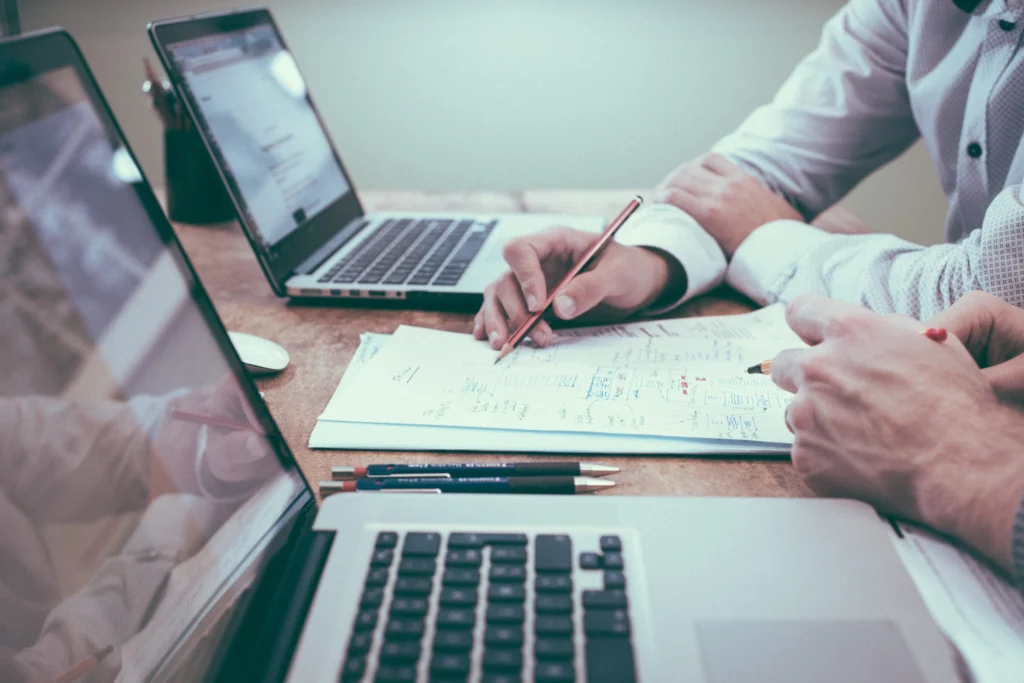 While an ERP system can bring in more profits and reduce costs exponentially, it can be rendered inefficient if you cannot implement the system correctly. Hence, it is crucial to be attentive while implementing and using the ERP system. Otherwise, you have to bear the price of the ERP system with no benefit at all.
How does an ERP system help businesses?
ERP systems have multiple benefits for businesses of all sizes. They are as follows:
ERP software is specially used for expansion and improving operational efficiency.
Using a reliable ERP software system helps businesses drastically cut costs and boost profitability.
The integrations and automation features of ERP eliminate redundant entries, reduce errors and increase productivity.
It further provides an enhanced reporting facility and real-time data sharing.
ERP systems also provide assistance in planning, budgeting, forecasting, and
Synchronising business processes across all the departments.
Other benefits of ERP include improved accuracy, customer retention, employee satisfaction, and workflow.
Evolution of ERP systems
ERP systems have been in the market since the 1960s. Enterprise resource planning erp software was developed by the American company General Electric (GE) to manage the company's inventories and stocks satisfactorily. Since its inception, it has experienced remarkable changes and continues to evolve every day.
Today, enterprise resource planning software has evolved and become advanced to satisfy new generation business needs. With a better interface, advanced reporting, and inventory management, the ERP system has expanded its reach in people-centric integrations.
ERP systems continually develop their hardware, software, networking, technologies, and servers to provide excellent unification. These advanced evolutions enable businesses to better handle customer relationship management, human resource management, inventories, and operations.
Today, businesses can use different levels of enterprise planning systems depending on their sizes and complexities. Also, the sudden spur of remote working after the pandemic has paved the way for increased competition in virtual environments. This has further increased globalisation and international networking. As a result, demand for ERP systems has boomed as it helps virtual businesses to keep everything organised and planned.
People are willing to pay more for ERP software in order to strengthen their digital backbone. Today, ERP systems are developed keeping in mind the business process an industry works on. This shift from application-based development to business process-based development has provided more flexibility, cost-cutting, easy integration, and increased functionality. It has also helped linear application across the entire industry without the need to come up with separate solutions for each business.
The ERP system is further tapping their potentials with artificial intelligence and augmented realities. Businesses are always looking for a holistic, all-in-one, and flexible system that unifies all their business fronts in one centralised place.
7 Crucial Elements of an ERP System
The ERP system contains various essential elements. Below are the primary factors that contribute the most to your business.
Customer Relationship Management
A key element of enterprise resource planning is to maintain customer relationship management systems. This element involves customer interactions, customer data analysis, and studying customer behaviour.
CRM helps businesses collect large amounts of customer data from multiple channels. It also involves studying your target audience to understand what customers are buying and why they are buying it.
One of the most significant advantages of CRM is that it also provides facilities to store customer-related data. This data includes customers' contact details, purchase history, buying patterns, customer preferences, etc.
The advanced technology of CRM helps you to track customers' previous buying patterns and suggest similar purchases to amplify your sales.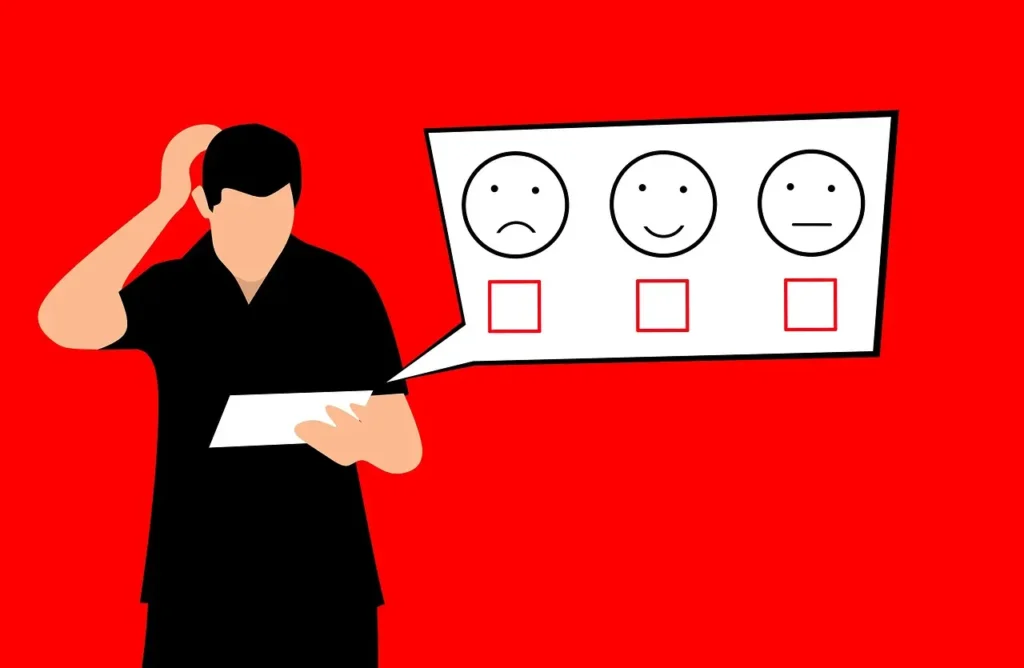 ERP systems act as a centralised hub where you can classify, analyse and store all your customer information in one place. Further, the security parameters of ERP systems safeguard the privacy and security of all customer data.
Human Resource Management
Human resource management is a component of the ERP system that helps manage the human capacity available in the organisation. It enables the business to make timely payments to employees, calculate tax and benefits deductions, and manage employee tasks.
The advanced hr components automate the payments of employees within a few clicks. Payroll software is also one of the essential features of human resources. Automated payroll software has significantly reduced the time, cost, labour, and errors made in manually submitting the payroll.
The advanced features of time tracking, performance reports, automated routine workflow, onboarding and offboarding details, attendance, working hours, and promotions make human resource management more efficient.
An ERP software that has integrated human resource management with accounting secures direct deposits in the employee's bank account. Further, managing compensations and other expenses becomes less hectic and requires less paperwork and effort.
Supply Chain Management
Supply chain management is another vital component of ERP systems. ERP systems have the best tools for creating and managing an effective supply chain. The supply chain is a continuous chain of networks that starts from procuring raw materials, ends with the final product, and includes everything that goes in between.
SCM is an efficient component to integrate your entire manufacturing and distribution processes. It further enhances your business process by collecting data in real-time. This real-time data guides you to make predictive analyses and structure accurate demand planning. SCM makes it possible to solve problems immediately without any delays.
A practical SCM component caters to making accurate production plans to meet the demand head-on without wasting any resources.
Additionally, you can also integrate your SCM and CRM system into your erm software. This feature helps customers track their purchases in real-time and estimate the time required for delivery.
Financial Management
Finance management includes everything relating to money and funds used in business. One of the most important financial management components is accounting software. The financial management component aspect includes financial data and records.
ERP software with a reliable hr component automates payments and manages accounts receivable, accounts payable, cash flow, budget, and general ledger. It further ensures timely payment of all your bills and helps reduce high costs.
The clever financial analysis tools help reveal changing trends in your spending patterns and give actionable insights to maximise your profits and sales. You can also use the predictions to depict the future project revenues.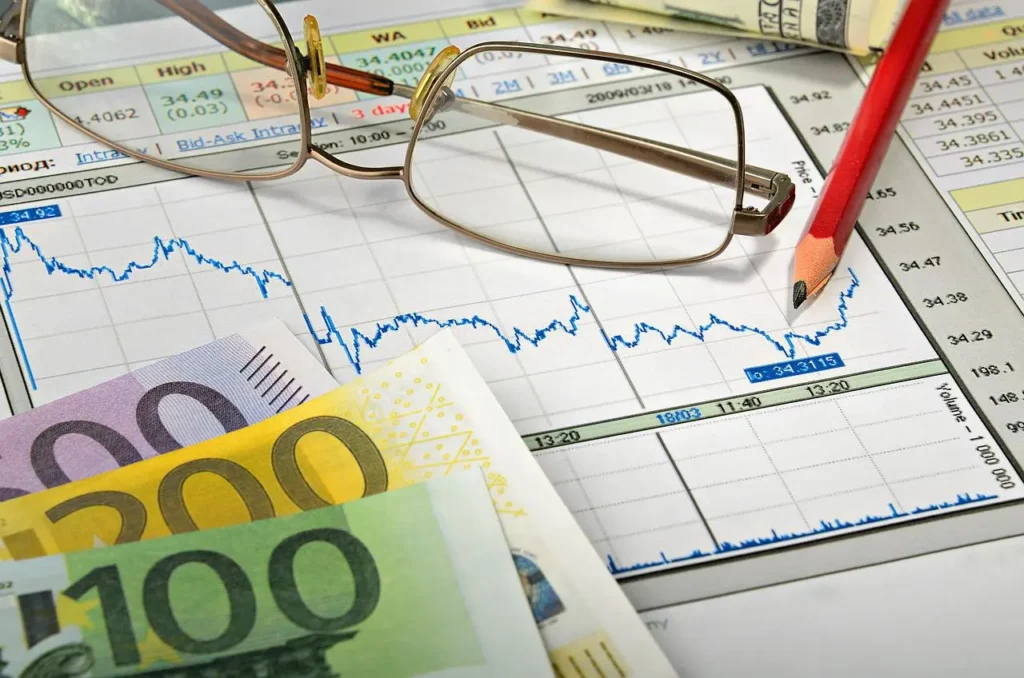 All the business processes involve money. It is necessary to have an ideal system that can efficiently manage all the finances to carve profits. As business complexity grows, businesses are looking for a single software that could tackle multiple businesses' finances and accounting with ease.
Business Intelligence
Modern ERP systems have started using BI as the system's core component. BI has quickly evolved to become a standard requirement for any business process. It is responsible for providing the best ERP solution, i.e. collecting data from various sources and conducting performance analysis to figure out what's best for your business.
Businesses have become complex. Companies heavily rely on data analysis to gain a competitive edge in the market. Business intelligence provides actionable insights backed by scientific analysis to enhance the decision-making power of the company.
Business intelligence helps you make sense of random numbers and data by putting them in a visual format and representation to better understand the company's existing situation. It also provides you with excellent reporting tools that help you spot emerging trends and the customers' needs.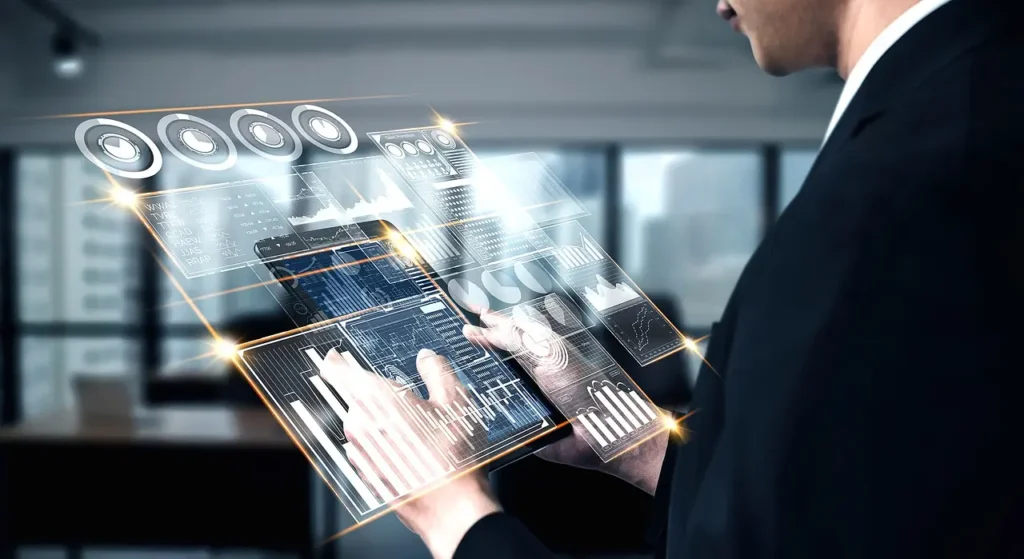 BI allows you to get a complete overview of the entire business. It also helps in boosting the company's profits, making informed business decisions, and increasing customer engagement.
Inventory Management
Inventory management is an inevitable part of ERP software. ERP solution systems have the special inventory management component feature that efficiently collaborates with the supply chain. The core areas of inventory management include warehousing and sales management.
The inventory management system includes the management of stocks along with handling and fulfilling customers' orders. Everything relating to inventories, from stocking them to using them to tracking them, can be done efficiently with the inventory management system.
Another feature of inventory management components is tracking multiple-level stocks with the help of serial numbers. The multi-level SKU and ID products can be easily recognised and tracked. Inventory processing becomes easy, especially for businesses that largely depend on manufacturing and distribution functionalities for profits.
Manual inventory control is challenging to maintain and track. The chances of mistakes and errors are also high. With ERP systems providing efficient inventory management control, it has become easy for businesses to keep track of all their inventories in one place.
Manufacturing and Logistics
Manufacturing and logistics are other essential bi components necessary for any business to function. This component is closely connected to production. It involves everything related to production, planning, customer order taking, and customer delivery.
The manufacturing and logistics component helps us clearly understand if we are achieving the set targets. Further, it nurtures our production plans and stock summaries which can be highly beneficial for the business's success.
Additionally, manufacturing and logistic management assist us in making order entries, processing the orders, and managing products.
Along with the above given primary core elements, some secondary elements also contribute to the ERP system.
These secondary components include:
Risk management is used to predict business risks in advance and reduce them seamlessly across all business processes.
Marketing resource management (MRM) is all about integrating technology, people, and business processes to intensify marketing efforts.
Sales order management helps to optimise the entire sales journey of customers by providing assistance throughout the whole lifecycle of sales orders.
Advanced planning system (APS) refers to planning the production capacity to meet the demand in the market.
Event management helps manage and run events or programs from the beginning to the end.
Conclusion
Selecting reliable enterprise resource planning solutions requires a lot of research and in-depth knowledge. Studying an ERP system's core elements helps us better classify different ERP systems according to their specialities and features. You have to try diverse models of ERP systems available in the market and choose the best suitable software for your organisation.