ERP or Enterprise Resource Planning is a single software that helps manage our daily activities, financial accounting, customer base, project management, supply chain management, revenue management, human capital management, inventory planning, and various such business activities. Other than this, it also helps plan, forecast, budget, and report financial aspects of a business. 
Enterprise Resource Planning ensures efficient collaboration and communication between customers and internal organizational networks. ERP Solution streamlines all your business processes, provides data security, reduces data duplications, and ensures strengthened customer relations.
ERP system blends people associated with business, the methods utilized, and technologies used to ensure integrated business affairs; all this as a single platform makes sense for businesses to invest in complete ERP solution and get full control over businesses on hand.
What is NetSuite ERP?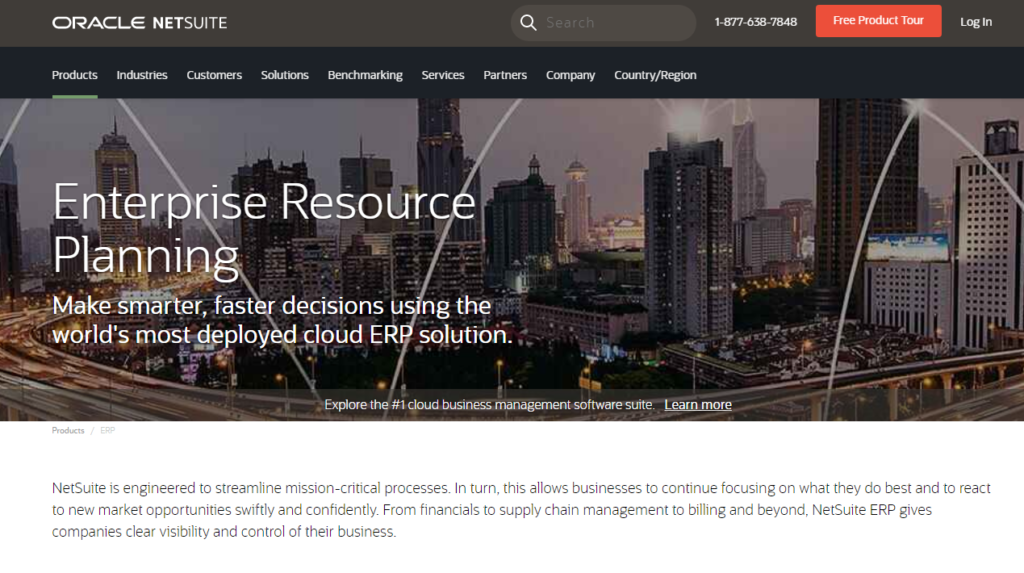 NetSuite ERP is an online cloud platform that streamlines all your business functionality ranging from supply chain management to inventory management to accounting and beyond. It comprehensively helps your business grow organically, and you don't require complex knowledge to use this platform. The uncomplicated interface allows you to manage customer relationship management, database management, e-commerce platform, retail sales, and manufacturing.
The benefits of NetSuite ERP are
NetSuite ERP helps businesses with built-in BI to ensure better decision-making and robust financial management.
This platform helps to streamline and scale your business growth with visual analytics and business insights.
You save time and cost by up-to-date order processing and sales management to ensure high customer satisfaction.
NetSuite ERP is scalable and flexible to help your business grow when you need it.
You can easily integrate third-party applications with NetSuite through standard APIs or by utilizing built-in connectors within the software without any extra costs.
Though a very efficient software, you may want to look for a NetSuite alternative for various reasons. You may find it expensive, heavy technicality, or maybe it is not suitable for your business, but if it is so good why even look for its alternatives? I get it. I get it.
Why Choose Netsuite ERP Alternatives?
The fact is that choosing the right ERP software with your business requirement could be a daunting task. So, before you actually jump on the bandwagon of using Netsuite ERP or other alternatives, it is better to find out if it will actually meet your needs as intended. There are various aspects to consider when you choose one of these systems for your business, and full satisfaction depends upon whether they can deliver what you really need from an online software application.
So, here are some reasons why NetSuite alternatives are good enough in spite of having such amazing features:
1. Cost-Effective: NetSuite is a great piece of software that has been recognized by many enterprises across the globe as one of the best cloud-based ERP solutions. But, it comes at a hefty price for an SMB. So, if your startup is on a tight budget, you might not be able to afford such costs. In this case, opting for Netsuite alternatives will fulfill your needs without burning a hole in the pocket.
2. Web-Based Enterprise Resource Planning: There are various enterprise resource planning systems available today that offer both web and mobile platforms and come with rich features as opposed to being just simple online applications. NetSuite ERP has restrictions within them allowing free usage only for some functions which may lead to more expenses too later on. This can be avoided by finding out suitable NetSuite alternatives which can provide you what you need without any extra charges or limits.
3. Robust Reporting Capabilities: Since NetSuite ERP gives us the most advanced and smart reporting features, it can sometimes be difficult to get the exact data that is required. This results in dealing with vendors or third-party tools for extracting needed information from manual reports. The best option, in this case, would be Netsuite alternatives which can provide you more flexibility in terms of customizing your reports according to your needs.
4. Cloud-Based Software: Not all software applications are cloud-based, but if you want a reliable ERP solution for your business then cloud-based software like Netsuite can work wonders for your company operations. Though there may not be many differences between onsite and hosted software applications, the latter will always take less time and cost to implement and manage. Netsuite alternatives would be ideal if you want a cloud-based software application with a non-hosted option as NetSuite doesn't have an on-premise option available.
5. Robust Mobile App: Almost all the mobile Apps of NetSuite can only be used on android and iOS devices, but when it comes to alternative systems then you have multiple options available for choosing the solution that suits your requirements without any restrictions or limitations.
6. Easy to Use Interface: One of the most important aspects to look at while comparing various enterprise resource planning systems is their interface usability by businesses as well as end-users. NetSuite may look simple from the outside, but this does not mean that it is user-friendly enough for an SMB's business operations.
Let's find out other solutions from what Netsuite ERP offers,
Here are 25 Netsuite ERP alternatives to consider.
1. Odoo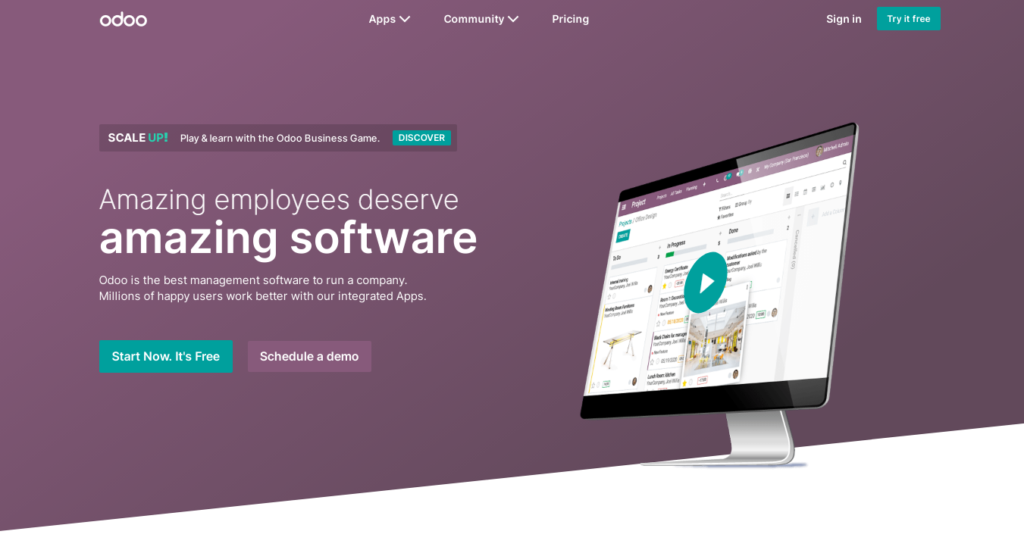 Odoo is the suite of open-source software to integrate the extensive needs of big, small, and medium-sized companies. The easy-to-use interface and the unique prepositions assist in enterprise resource planning, inventory management, accounting, customer relationship management, project management, and more. Odoo seamlessly integrates third-party applications to meet the diverse needs of customers. The visual and graphical representation of data brings clarity and accurately tracks the progress of the business.
Some highlights of Odoo:
Odoo helps generate real-time reports to monitor the progress of your business and suggests the amendments needed to be at the top.
Customers can customize this free, open-source software to suit their needs.
The various modules that Odoo provides can help integrate all your business needs from manufacturing to sales at one centralized location.
2. Scoro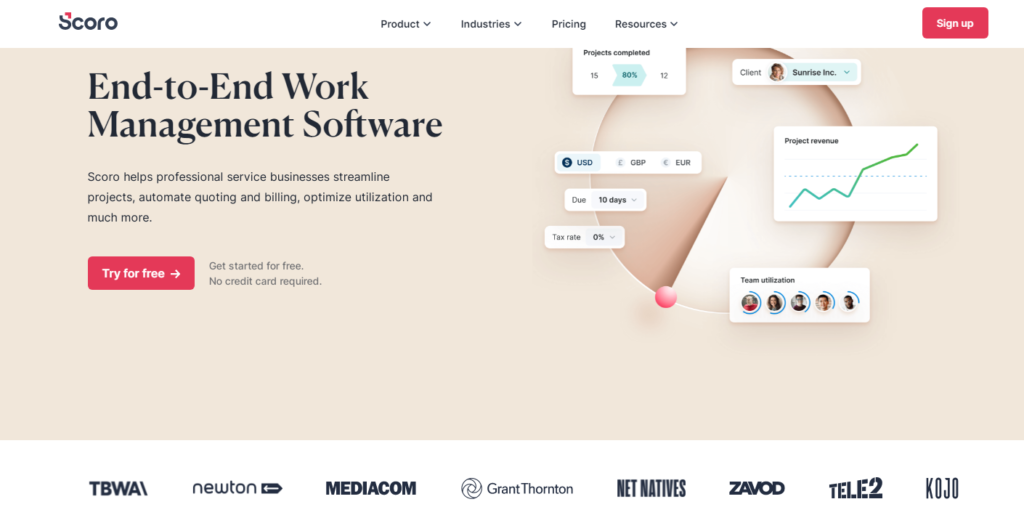 Scoro is an excellent alternative to NetSuite, with various features and utilities. This end-to-end work management software helps you to track the time spent on work done along with its worth. Scoro helps streamline and manage every aspect of your business, such as project management, billing, invoicing, and quotations. It helps to integrate your software with various accounting software and has cloud storage. Stay ahead of your competition and know the business progress by viewing the charts and statistics displayed on the dashboard.
Some features of Scoro are
Scoro helps you stop juggling between different tools and helps to manage various business operations such as enterprise management, project management, sales management, team productivity, etc.
It provides holistic time management and shows us what you should do when to do it, and how delays impact business in a modernized view.
Scoro is an easy-to-use and collaborative platform for both big and small-sized enterprises.
3. Syspro
Syspro had the original intention of satisfying the manufacturing area of business managing and has now extended its functionality to become one of the most efficient ERP solutions. The broad range of Syspro functions includes inventory management, financial accounting, tracking the inventory, order management, and distribution networks. The API applications enable easy third-party integrations to your software.
Some essential features of Syspro
Syspro's leverage of AI and machine learning supports enhanced visual representation of data and facilitates better decision-making.
This cloud-based software supports real-time access to data from anywhere and at any time.
Especially valuable to the manufacturing and distribution sector, it has also proved efficiency in digitalization, supply chain management, enhanced visibility, and better control.
4. SAP ERP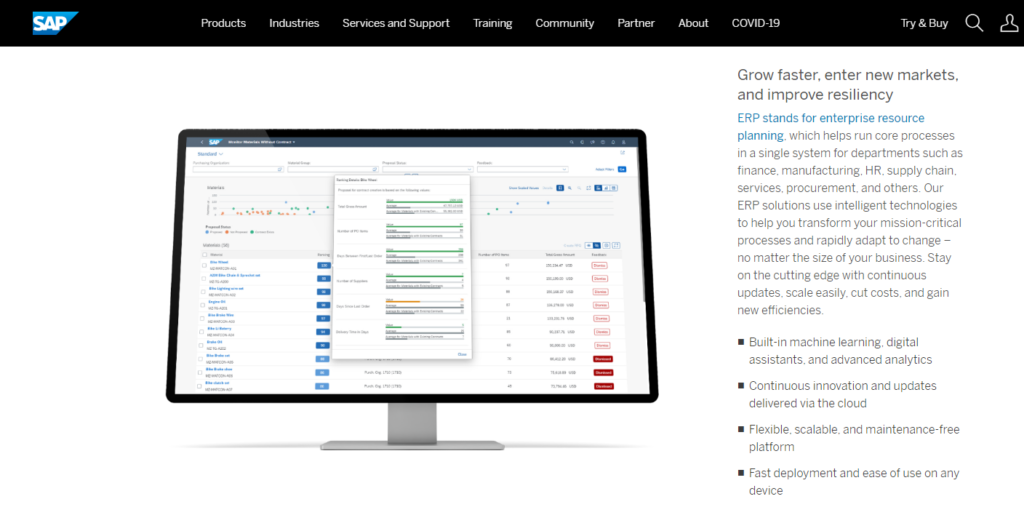 The on-premises and cloud premises of SAP ERP help to transform your business processes using artificial intelligence and modernized ERP systems. This complete Enterprise resource planning solution has advanced technologies like AI, machine learning, intelligent analytics that helps companies adopt new business models. It further helps adapt to changing needs by addressing customer relationship management, product lifecycle, financial administration, and supply chain management.
Some features of SAP ERP are
The intelligent analytical tools give deep insights into operational performance and reduce the costing cycle.
You can prioritize the ERP system to provide sustainability in core business and gain actionable insights by automated technologies.
The in-memory database and simplified data analysis assist in intelligent process integrations.
5. Brightpearl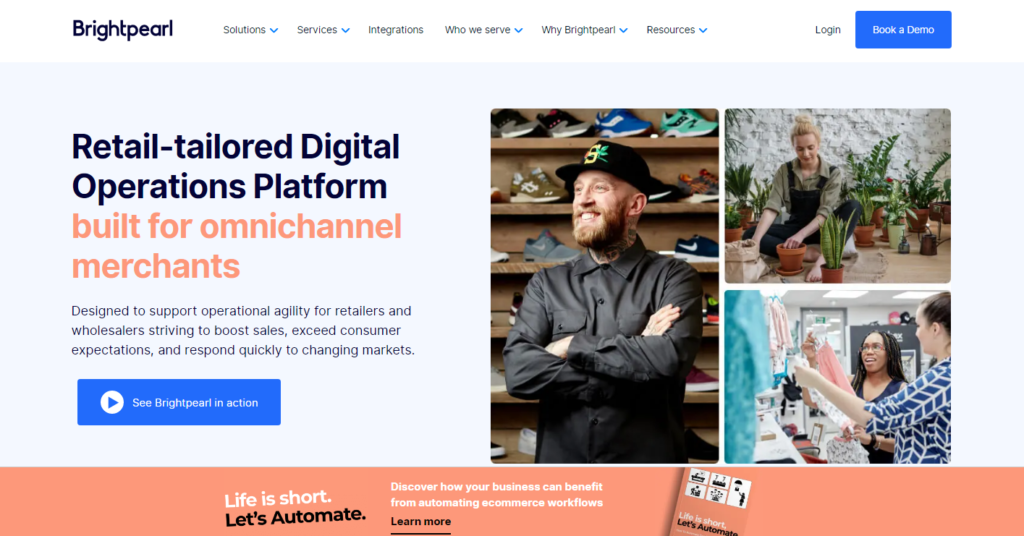 Brightpearl is a retailer's digital operations platform that provides multi-channel functionalities to retailers and wholesalers. It assists agile operations to increase sales, manage change and satisfy the customer's needs. This software's simple interface helps manage accounts, inventory, customer data, and orders under one roof. It helps in business growth by generating reports on cash flow, customer behaviors, and stock keeping.
Advantages of Brightpearl
Brightpearl is a centralized and automated robust software that handles inventory management, shipping, CRM, POS, retail intelligence, and many more.
It provides efficient core operations that optimize various tasks and helps you adjust to market changes and trends.
The offline sales channel, inventory tracking, real-time inventory reports help entrepreneurs sell more efficiently.
6. Sage Intacct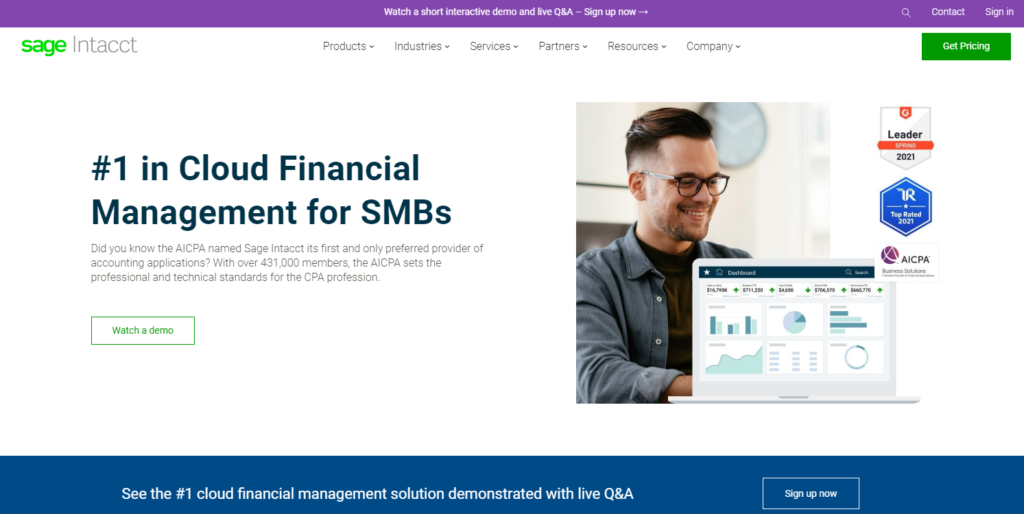 Next on our list for NetSuite alternatives is Sage Intacct. Known as a leader in financial management, Sage has also snagged its competence in inventory and stock keeping, workflow management, automation, and calculating tax returns. This software gives you key functionalities such as exposure and insights to business speedy progress and productivity. Further, the recognition from AICPA for setting financial standards for CPA and HIPAA compliant status gives Sage a different perspective.
Benefits of Sage Intacct
Sage Intacct automates complex financial processes and ensures multi-dimensional analysis of data.
This software is AICPA's only approved provider of financial applications to CPA.
This profoundly efficient software helps connect directly with your salesforce and develop valuable customer relations.
7. Brahmin Solutions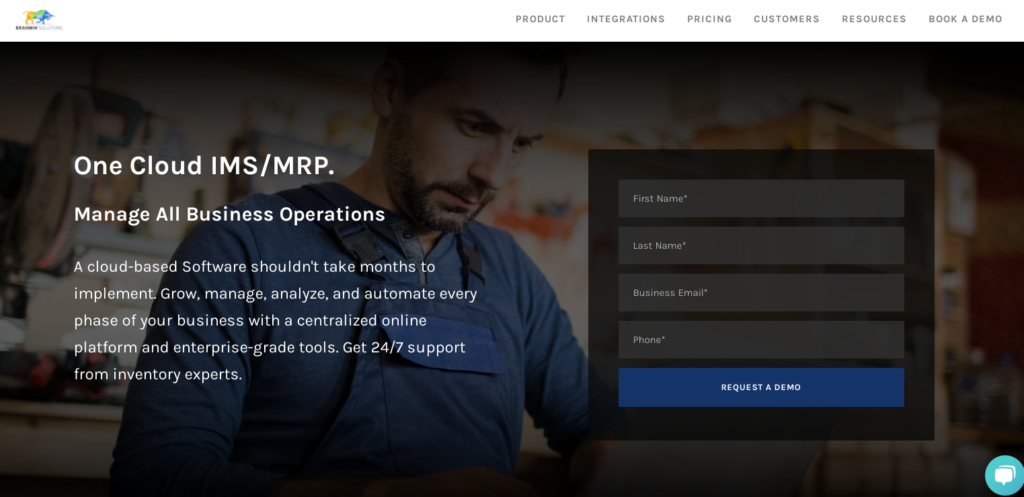 Brahmin solutions are integrated cloud-based software that helps automate the business process and manage it using modern and updated technologies. This software outshines while dealing in direct selling to customers and businesses. Brahmin solution's features include inventory management, tracking orders and returns, tracking shipments, and warehouse management. It also generates automated and accurate reports on sales and employee performance.
Some highlights of Brahmin solutions
Brahmin solutions are easy to use and implement software that you can customize according to the size and nature of your business.
The straightforward pricing of this software has no hidden costs such as maintenance fees, service fees, etc.
Get unlimited customer support to ensure the reputation of your growing brand at all times.
8. Oracle ERP Cloud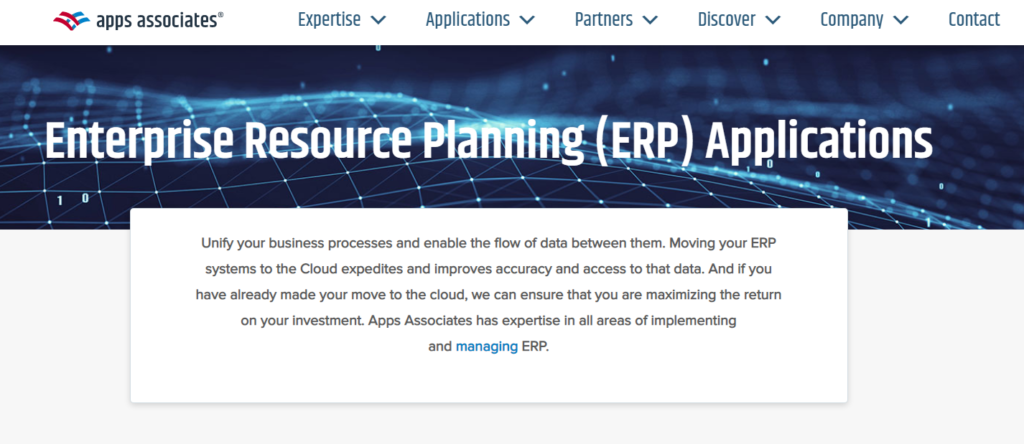 Oracle ERP Cloud is a very efficient enterprise resource planning software that integrates project planning, inventory control, risk management, and order fulfillment. This ERP software solution also provides accurate data analysis that helps in risk management, financial review, and project performance. It streamlines your business and assists in making sound business decisions.
Some features of Oracle ERP Cloud are
Oracle ERP is highly beneficial for both large businesses and medium-sized enterprises.
It provides the best cash management and financial reporting functionality.
The platform helps improve decision-making by increasing the accuracy of data entry and manages the risk efficiently.
9. Epicor ERP
Epicor targets especially the manufacturing, distribution, and retailing industry of both medium and large enterprises. It is an industry productivity solution that keeps you going even through difficult times. The platform keeps you abreast with the changing needs, customer expectations, and market conditions. The key feature of Epicor involves operational efficiency, business growth, manufacturing optimization, and sales management automation.
Some advantages of Epicor are as follows:
The modular interface of Epicor helps to customize it according to your requirement.
This platform provides excellent customer service via chats, phone calls, e-mails, live chats, etc.
Epicor has both on-premise as well as cloud facilities to access the data on the go.
10. Kechie ERP
Another alternative to Netsuite is Kechie ERP software that tailors to the needs of small and medium businesses. The wide array of features of Kechie ERP include warehouse management, logistics, inventory control, financial accounting management, and customer relationship management. It facilitates improved cash management and allocation, better bank reconciliation while reducing manual processes and errors.
Some features of Kechie ERP are
Kechie ERP is compatible with ios devices, android, and windows.
This software charges per month, per-user subscription making it very cost-effective.
The configured tools that come with Kechie ERP can help integrate third-party solutions to suit your business model.
11. Microsoft Dynamics 365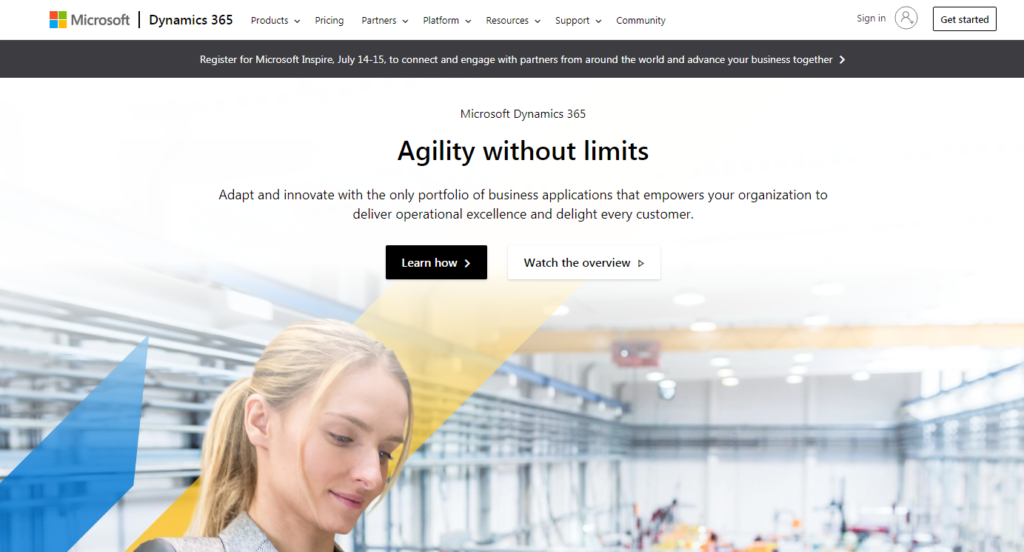 Microsoft Dynamics 365 assists business models in customer relationship management, sales, accounting, logistics planning, supply chain management, and more. It streamlines business communication within and outside the organization. You can drive more sales by optimizing and atomizing the operation flow.
Some advantages of Dynamics 365
The interface of dynamics 365 is compatible with Microsoft products and supports deep integrations from third-party applications.
Customers can choose from various business modules available such as sales, finance, operations, customer service, retail, etc.
You can easily use and deploy the data in the cloud to manage and access the data.
12. Acumatica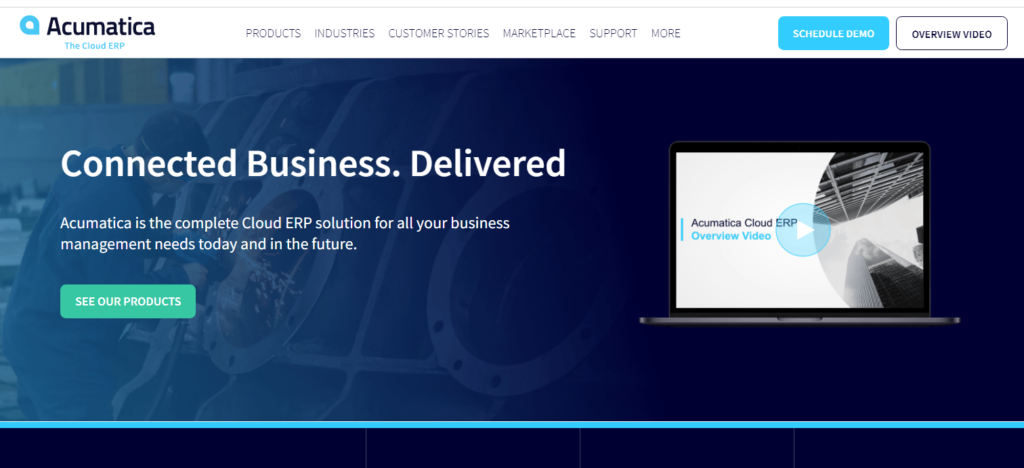 Acumatica's cloud computing software supports both on-the-premises as well as helps cloud premises to store valuable data. The pricing of Acumatica enables users to pay only for the applications they want, making it very cost-efficient. Various modules of Acumatica support users in distribution management, financial management, customer relationship management, and project management.
Some benefits of Acumatica are
You can customize the dashboard of Acumatica to gain insights about work progress and time management.
It helps to manage multiple business opportunities by streamlining operations and gaining real-time visibility.
Acumatica helps to have a broad look at finances, sales, marketing, projects, and customer service.
13. FinancialForce
FinancialForce is mainly an accounting system for salesforce. It enables efficient cash management, financial accounting, invoicing and billing, salesforce audit, sales report, and more. This software gives small as well as large-scale organizations improved solutions to increase sales. Project management, employee engagement, excellent reporting tools, resource management, improved communication are some other key features.
Highlights of using FinancialForce
The platform enables easy integration with third-party apps and existing salesforce tools.
FinancialForce is very flexible and easy to use with a great general ledger system to account bills receivable and payable.
It helps you to analyze, optimize, and report the cash flow and working capital.
14. Sage 100 cloud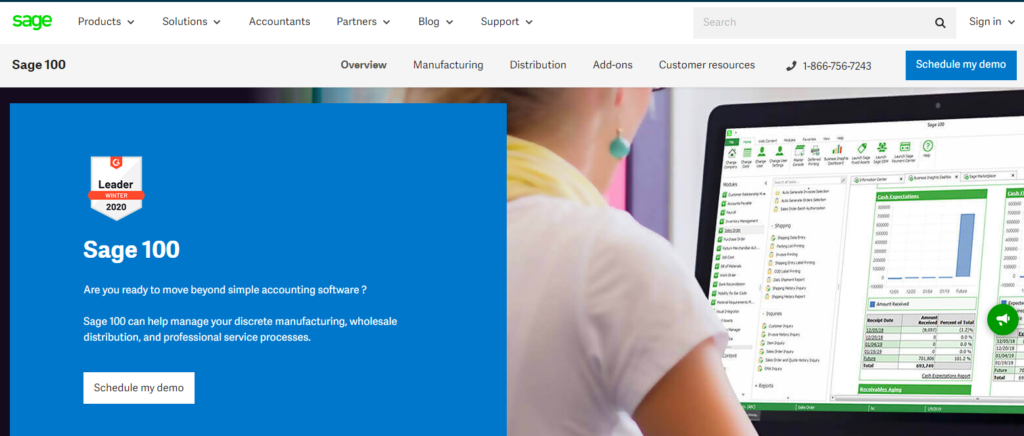 Sage 100 cloud is a powerful ERP software that provides complex functions. The wide array of core modules by Sage 100 cloud include accounting and finance, sales and customer management, inventory management and warehousing, business intelligence and reporting, manufacturing, etc.
Some advantages of Sage 100 cloud are
There are several business modules available for the user to choose from.
Sage 100 cloud ERP interface is easy to use and learn.
It is compatible with Microsoft Office 365 solutions which help to keep track of customer data.
15. QuickBooks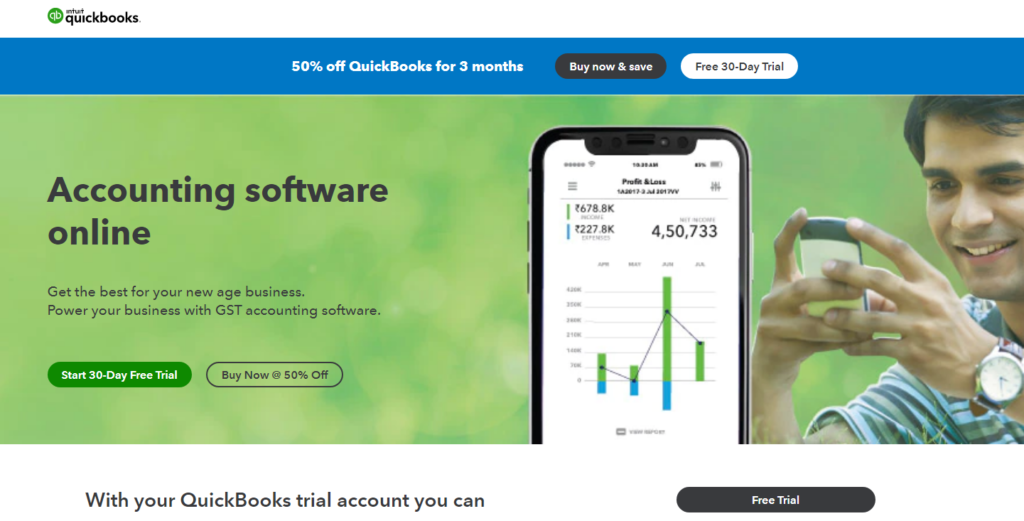 QuickBooks is one of the most power-efficient software favored by accountants all over the world. This cloud-based software integrated various apps, and the pre-build marketplace apps allow you to add tools as your business grows. It also helps streamline business operations, handle customer relations, manage data, and grow your business efficiently.
The benefits of QuickBooks are:
Quickbook allows you to manage your accounts from anywhere with android and ios devices, laptops, tablets, and computers.
Even beginners can learn this customer-oriented software because of its simple interface.
The impressive security backup of QuickBook helps to keep your data safe and secure.
16. Salesforce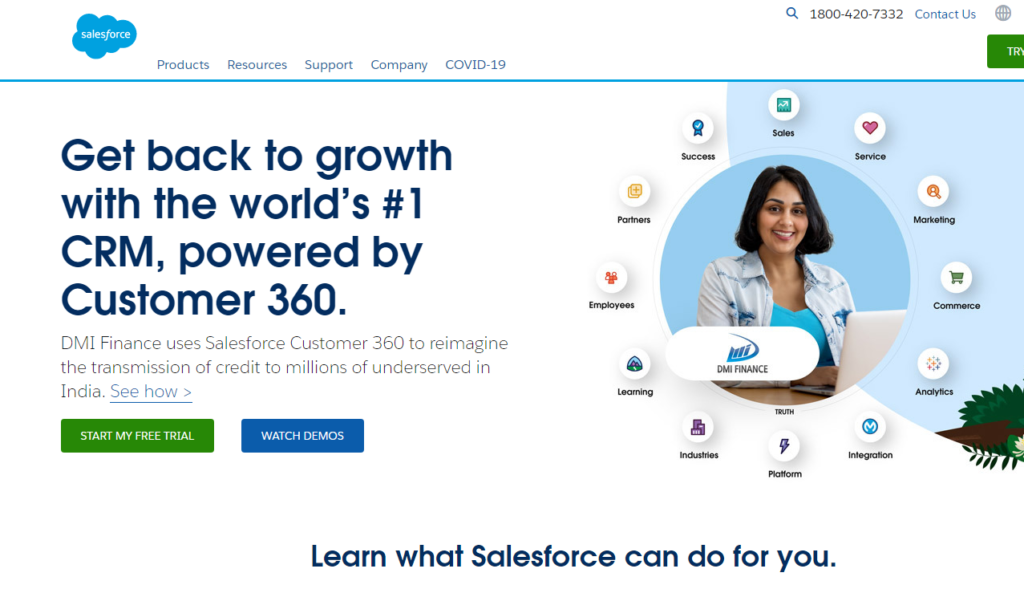 Salesforce is a CRM solution that can help add various functionalities to your business. As one of the most reliable cloud-based platforms, this software helps manage and use customer information efficiently. The real-time solutions provided by this software helps to identify customer needs, solve customer problems, and optimize new business opportunities.
Feature of Salesforce include
You can access your data from anywhere due to this cloud-based software.
Salesforce helps acquire qualitative and quantitative data about customers, which helps increase new customers and retain older ones.
It helps you to plan your time efficiently with built-in calendars and reminders.
17. Freshworks
Freshworks is designed for small businesses to track, collect and communicate information to employees and clients. It also provides high-end accounting features, payroll management, invoicing, customer payment management, etc. It provides a way to calculate the amount of time taken to complete a project and helps manage cash flow. The automated integrations to PayPal helps track and account the expenses automatically without any manual intervention.
Some benefits of Freshworks:
Freshbook helps you to create recurring invoices, customize the invoices, and send invoices via e-mails.
The interface is very intuitive and easy to understand.
The payroll feature enables the sync of all the payroll expenses of employees.
18. Creatio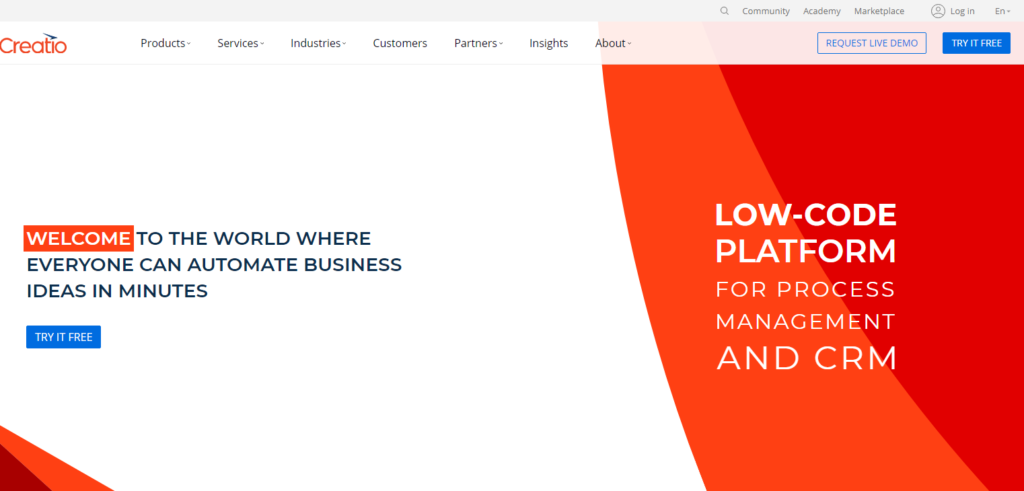 Creatio is a sales management software that accelerates sales and productivity. It provides a 360-degree view of the customer profile to identify your target clients. Workflow automation, sales forecast, time and cost projections, heat maps, invoice templates are some utilities of this platform. This software is a customer relationship management tool and a business process management tool for your business.
Highlights of using Creatio
Creatio assist you in managing various sales processes and the workflow of your business.
The forecasting and reporting tools help to analyze sales opportunities and boost sales.
You can reach customer support through various channels such as e-mails, chats, etc.
19. Xero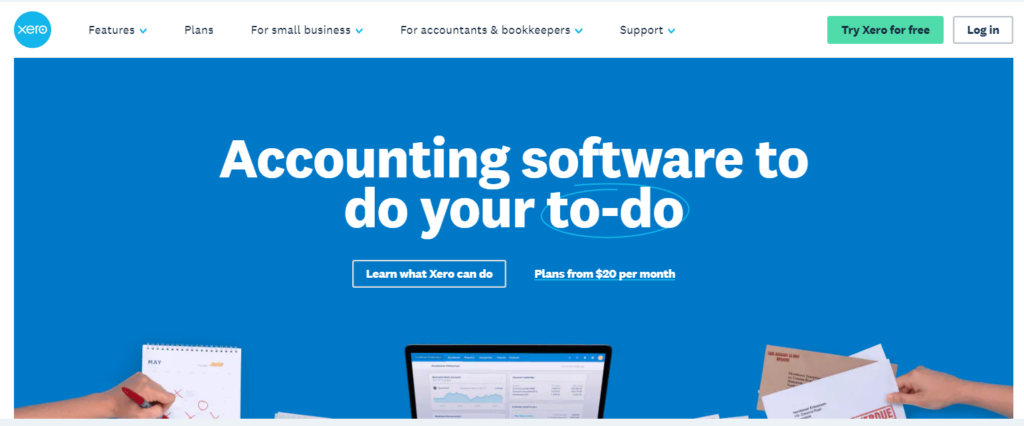 Xero is accounting software that helps to simplify everyday tasks at hand. The Xero mobile apps help to connect your android and mobile apps to work flexibly from anywhere. With more than 2 million subscribers, Xero provides small businesses with tracking bills, bank reconciliation, claiming expenses, accepting payments, invoicing, customer relationship management, multi-currency accounting, and more features.
Some advantages of using Xero
Track the profitability, time, and cost associated with a project.
You can track the accurate accounting report and collaborate with your accountant in real-time.
Xero helps to connect to bank accounts easily and ensures smooth transaction flow.
20. Bitrix24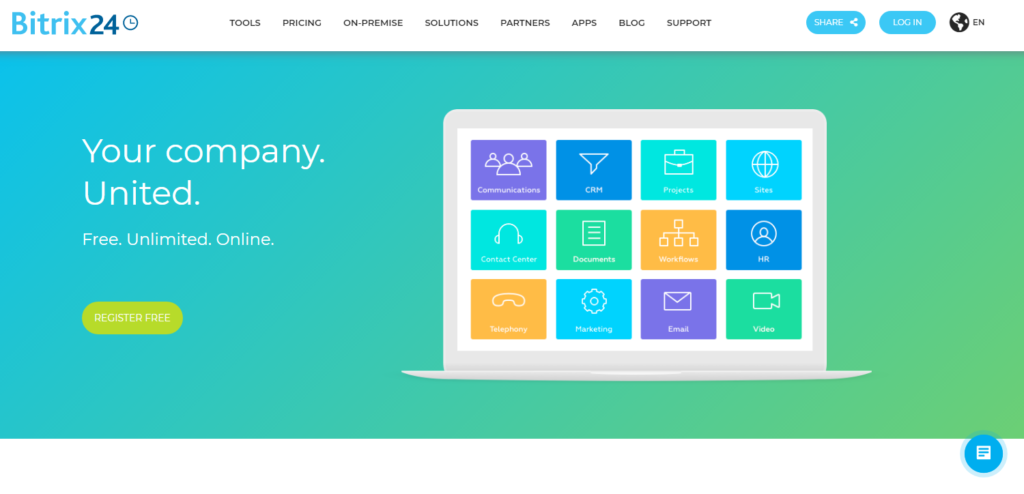 Bitrix24 is an efficient business management software that provides many apps and professional services packed in one software. From better communication channels to excellent customer relationship management, it does everything. It also helps implement marketing automation, cloud storage, work reports, inbuilt calendar, sales support, and marketing analytics.
The benefits of Bitrix24 are
Bitrix24 helps to collaborate and communicate at home as well as in the office to get work done.
It helps to generate more leads and manage leads with build-in tools.
This software supports marketing automation and enhances customer relationship management.
21. Tally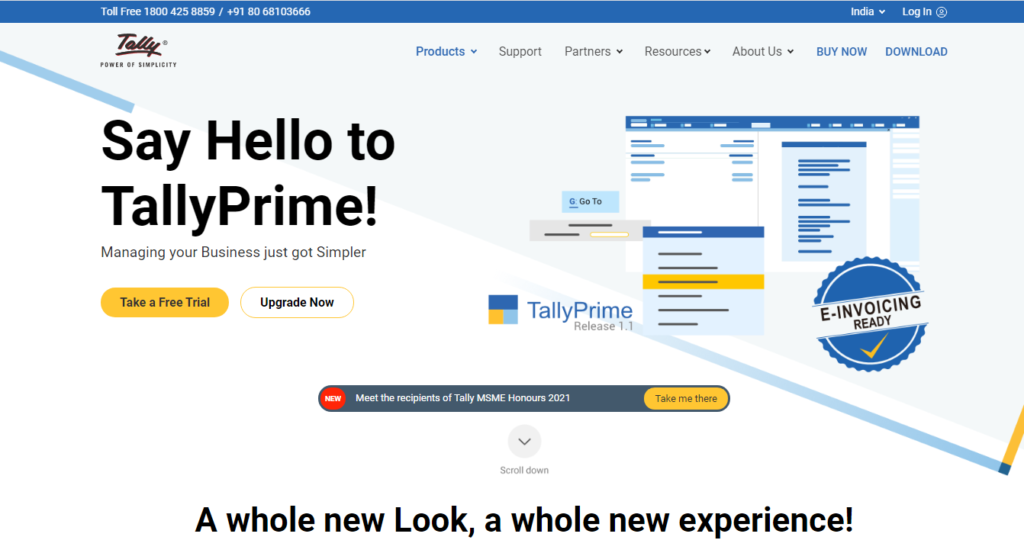 Tally is accounting software, which helps small enterprises save time while carrying all the daily business activities accurately. Further, it provides GST compliant e-invoicing, pre-designed ledger templates, data access, business reports, and bank reconciliation. Tally helps to navigate the entire business and get work done efficiently.
Highlights of using Tally
Tally helps to calculate the payroll and helps disburse the payments to employees.
Data stored in Tally is very secure. The scope of data tampering and alteration is negligible.
People can easily use this platform without any extensive study due to its simple interface.
22. Crest ERP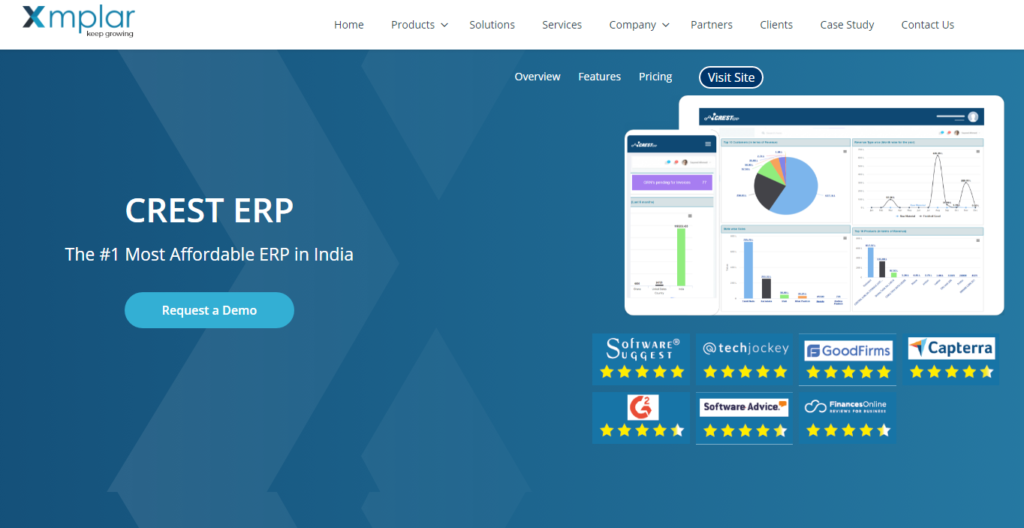 Crest ERP is a comprehensive software that helps warehouse, inventory, and procurement management. Some of the modules include the procurement suite, ERP trading, manufacturing, and enterprise suite. The wide array of features in this platform include shared finances, collaboration, general ledger, invoicing, project tracking, and tax compliance.
Features of Crest ERP include
This platform features help track team performance, team management, and enables completion of tasks within the timeframe.
It offers flexibility and scalability to your business and helps you grow.
Crest ERP enhances visibility and clarity through innovative dashboards.
23. ERPNext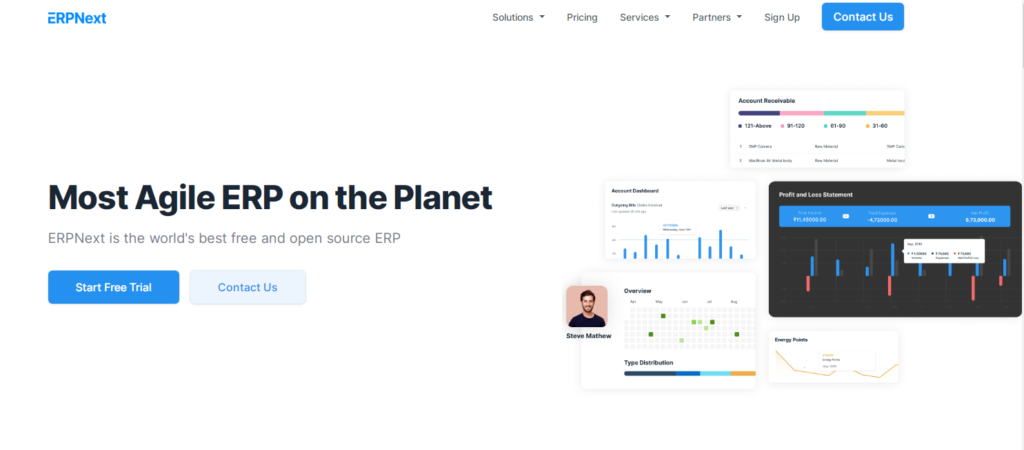 ERPNext is a very efficient software whose specialties range in CRM, HRM, payroll, accounting, business management, etc. It is a perfect solution for people in the manufacturing, distribution, and retailing field because it helps in budgeting, accounting, financial planning, bank reconciliation, sales, and communication to name a few. It has good customer support and is a value for money product.
Highlights of ERPNext are
The interface of ERPNext is easy to access and learn.
It has an inbuilt to-do list to help you manage project tasks efficiently.
ERPNext is available on both on-premise as well as cloud platforms and is compatible with operating systems and Linux.
24. Infor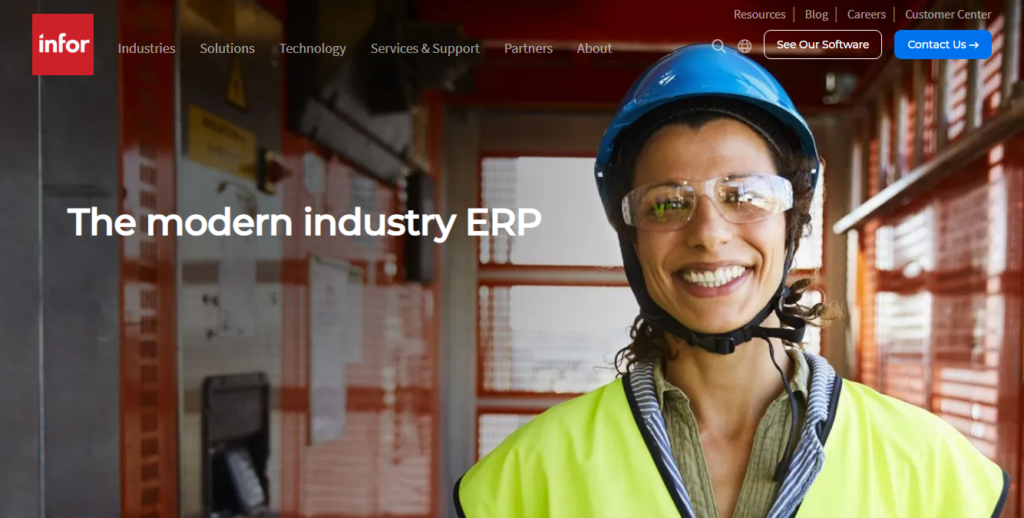 New York-based Infor is an Enterprise Resource Planning software that provides various features, especially for the food and beverage industry, distribution network, manufacturing companies, and healthcare. Infor helps in better human resource management and manages customer relations with ease.
Benefits of using Infor
The modernized platforms and integration opportunities give you an excellent ERP network.
The products of Infor are available in hybrid cloud, on-premises, and SaaS variants.
Infor also supports machine learning and Artificial intelligence technology.
25. Focus9
Focus9 is a supersonic ERP software. The robust BI systems of this software help provide accurate and intuitive analysis that can help expand the business. This cloud-based software ensures hybrid in-memory computing for better accuracy, speed, accessibility, and storage. The combination of HCM and CRM modules along with GST solutions makes it a delight for small businesses. Further, the smooth integration with various payment gateways, E-commerce platforms, Microsoft, and other SaaS tools is commendable.
Some advantages of Focus9
Focus9 provides you with advanced BI and prediction analytic tools.
You can access this platform from anywhere with the internet due to its android and ios adaptability.
It offers advanced planning and scheduling tools to enhance your business growth.
Conclusion
ERP software is an essential aspect for the expansion and growth of any business. Irrespective of the size, small, medium, or large-sized organizations need an efficient system to tackle business planning and real-time operations. ERP helps in doing this and various other business activities. Choosing an ERP software is a tedious task. Consider the pricing, features, availability, and compatibility of the software before buying it. You can take the free trial that most software companies provide to ensure your convenience and utility before buying it.
We hope this article was helpful and you are now armed with enough knowledge to make a good decision when buying an ERP software that suits your business needs. If you have any suggestions please write in the comment section or tweet me at @TheHayesRachel.