You know better than anyone that running a business is no easy task.
You need to keep up with all the demands of customers, suppliers, and other stakeholders while staying on top of the competition.
To make matters more complicated, you also have to ensure that you accept all types of payments, cryptocurrencies, credit cards, and never-ending wallets, and then it must comply with your local laws. It must be secure and efficient, so you might not have to end up cooking your books. That's "a lot" to ask from any company, Be it a small shopkeeper or a large enterprise.
We need Multi-Channel Payment Solutions – they give you the flexibility to accept payments from customers in multiple ways without any hassle.
But before diving into this world, it pays to understand what these solutions offer so you can choose the right one for your needs.
Let's take a look!
What Are Multi-Channel Payment Solutions?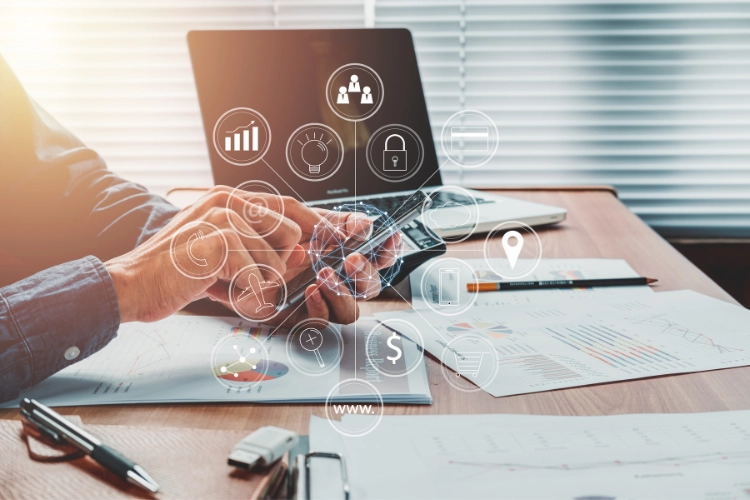 Multi-Channel Payment Solutions are software that allows businesses to accept digital payments from multiple single-channel customers. These payment solutions can be integrated into most e-commerce platforms, such as Shopify or WooCommerce, so customers can pay via their preferred method without manually entering their details every time. Even a brick-and-mortar store can benefit from these solutions with Multi-Channel Physical POS that allows customers to pay in person using their credit cards, debit cards, or even mobile wallets when they visit a local shop.
The main barriers to the acceptance of new payment methods by merchants are low customer demand, financial charges and fees, poor integration with existing systems, need for additional technology, and time to "get up to speed".
Multi Payment Methods – Types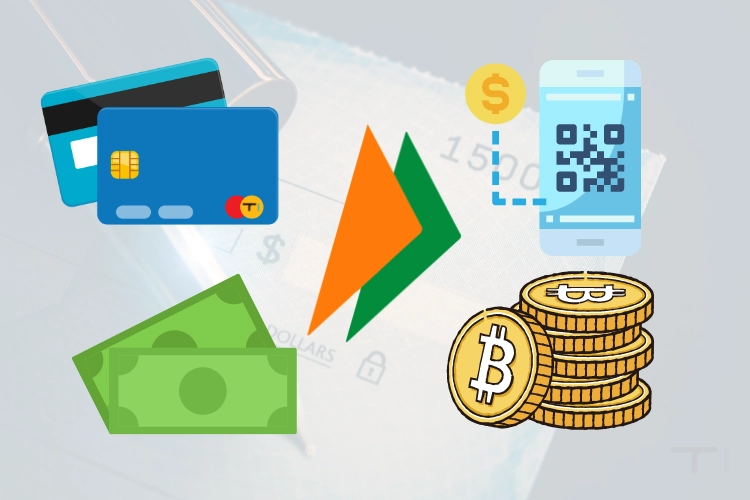 Online payments have increased considerably in recent years.
The main barriers to the acceptance of new payment methods by merchants are low customer demand, financial charges and fees, poor integration with existing systems, need for additional technology and time to "get up to speed".
Though, When it comes to Multi or OmniChannel Payment Processors, there are 8 types of payments:
Credit Cards – Credit is Everywhere. So is Inflation, but who cares. I'm sure you have seen at least one customer with a card and checking how deep his pockets are(Maybe mine too). Anyways, Credit Cards are by far the most popular payment method worldwide and the traditional one too. You can easily swipe your card at any merchant or use NFC technology to pay with your phone, which is quite convenient for customers and merchants. Any comprehensive payment processing solution support this method.

UPI – Already a boom in Indian Payment Industry, From 30 April 2023, international mobile numbers from Australia, Canada, Singapore, Hong Kong, Oman, Qatar, USA, Saudi Arabia, UAE, and the UK will be able to access the UPI Instant Bank Transfers transaction facility. The service is accessible to non-resident external(NRE) and non-resident ordinary(NRO) account holders. UPI is one of the fastest, easiest, and cheapest payment methods for both offline and online customers, while international will only allow low-value transactions, which is enough for students and foreigners who want easy access to their funds. This is a relatively new payment method, that's why it's easy to use, secure, and free of charge, which attracts a subsection of the unbanked, underbanked, and offline population.

Debit cards – In a world of credit, there are enough people who only have a bank account and no other facility. In fact, many of them hate(for lack of a better word) credit. For those customers, you have debit cards like EMV(Europay, Mastercard, and Visa), RuPay, etc., which they can use to pay using their own money. Now, most banks only provide a secure chip-based payment technology that you can use at contactless points of sale and can also be connected to mobile wallets.

E-Wallets – This is a good option for customers who want to maintain their anonymity, such as online shopping or services. It works like debit cards and allows customers to make payments using their own money from their e-wallet or virtual wallet. There are several E-wallets(Google Pay, Apple Pay, Bhim, Paytm), and many support Crypto Currencies(like BitPay, Coinbase, Blockchain Wallet, etc). E-wallets are now also used in offline shopping and petrol pumps, where a QR Code is generated by a multi-channel POS system, which customers scan and pay with their app(and choose debit, crypto, bank; inside).

Crypto Currencies – Well, we discussed this a bit above, but its popularity with all nft's, dapps, and some popular rug-pulls(Cough *Fried* Cough *FTX*). It demands its own little point here. Crypto Currencies have now become a part of mainstream payments. It is possible to convert Fiat currency into Crypto on the fly with a few clicks, and customers can make payments from their pocket or wallet in seconds. While many wallets and exchanges support cryptocurrencies, few merchants accept it as a payment method; call it volatility or lack of trust.

Net banking – This payment method works with most banks, and it allows customers to make payments directly from their bank account with NEFT/RTGS/IMPS and also allows more facilities to promote banking like FD, RD, and Sweep in. It's not as widely used as Credit Cards to pay online, but it is more secure than credit cards. That is the reason multi-channel supports old-school banking.

Cash/ Cheque – We don't need to explain it, it's as old school and traditional as it gets, but still, in some countries, this is the only payment option available for customers who lack access to modern banking facilities or Credit cards or UPI. So remember to add cash/cheques(depending upon the country) while choosing your multi-channel payment processing solution. People ask for a receipt, and having a multi-channel POS, will allow you to generate receipts slips even for cash payments; this will help you with your accounting and taxes.

Gift cards – Many restaurants and brick-and-mortar stores provide an option to pay via gift cards. Some omnichannel payment gateway also allows you to create your own gift card codes, which is a great way to promote your brand as it enables customers to pay with their own money. Make sure your payment channel allows both online and offline gift card redemption. This also helps in upselling. Gift cards are less popular than other options, but it's still an easy payment option for those who want to gift something to someone without having to worry about the exchange rate or any other issues.
Now that you know the available payment types for omnichannel shoppers. It's time to decide which type of payment your customer demands more often; you should look for a consistent customer experience and choose the right multi-channel payment option according to your customer's preference. After all, providing a seamless shopping journey with different payment options is more important than just offering limited ones.
Here are a few tips on choosing the right solution for your business needs?
Look for a payment processor that offers all the desired payment methods in one package – Using multiple payment processors can become costly and difficult to manage. It's important to look for a processor that offers all desired payment methods so you don't have to switch between multiple providers or pay extra fees when customers want to use different types of payments.

Make sure the payment processor is secure – New users usually have mixed feelings and resistance to adopting a new digital payment method due to security risks and lack of openness. Keep in mind that your customers' payment information should be protected at all times. Some customers are on recurring billing, for which your omnichannel payments solution should offer storage with data encryption, PCI DSS Compliance, 3d Secure, Tokenization and OTP. Greater customer loyalty comes when your customer knows your business prioritises customer data security.

Check the fees – Different payment methods usually come with different fees and charges. Make sure to check the associated costs for each payment option and understand the full structure of fees before selecting a payment processor.

Look for hidden costs – While most payment processors are transparent about their fees, some may have hidden costs. Check all the features offered by your payment processor before signing on.

Consider other sales trends features – Look for additional features such as the ability to signup customers for subscription services, loyalty programs(gift cards, coupons), tap to pay, QR code payments, multicurrency support, and more. All these features make a personalised experience for more customers to tap into different revenue streams, especially when you have an e-commerce or saas site.

Ease out reporting and bookkeeping – Make sure the payments processor has a user-friendly reporting tool and can track all receipts, refunds, failed payments, fraud detection, and more. This will make it easier for you to manage your bookkeeping easily.

Consider Integration with existing software like ERP or CRM – If you already have a customer-relationship management system, then look for a payment processor that can easily integrate with it. This will make it easier to better understand your customer interactions and offer tailored services. You may be managing your inventory with ERP software; make sure the payment processor integrates with your inventory management, so you don't have to manually update your data.
Now that we have discussed the main things, it never hurts to know the benefits, especially when we talk multi-channel payments; it sure does come with multiple benefits like more customers, more global reach, better customer loyalty, and higher revenues. Before that, remember: Customer demand is pivotal to merchants' acceptance of the new payment method as a means of payment.
Benefits of Accepting Payments with Multi-Channel Payment Processing: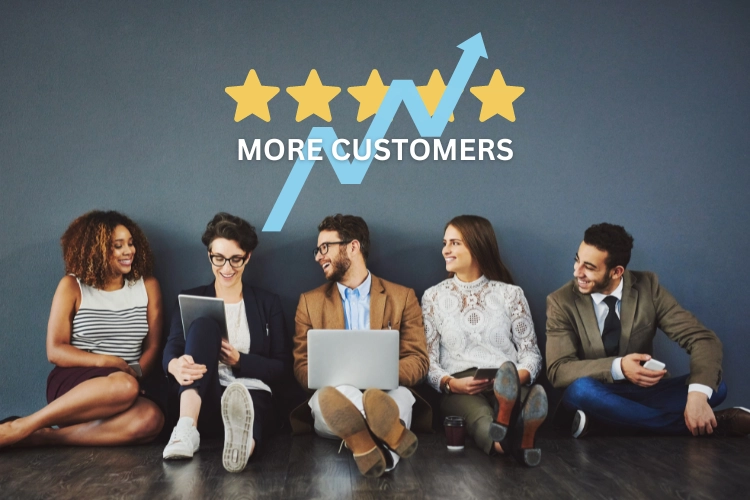 Customer demand is pivotal to merchants' acceptance of the new channel as a means of payment.
You can reach more customers – With multiple payment methods, you can accept payments from anywhere in the world and cater to people who use different payment methods and platforms. This allows you to be accessible to customers regardless of location or language barriers.

You can increase customer loyalty – When customers know that you accept their preferred payment methods, they're more likely to return and make more purchases from you in the future. Almost all credit card transactions and mobile payments incentivise repeat customers with rewards and discounts.

You can reduce failed/missed payments – With the increase in payment processing needs, a multi-channel pos system offers customers more options when paying for their purchases, which means fewer failed payments due to unsupported payment systems or incorrect information. Like in the case of the Walk-in Payment System for collecting rent, it allows the customer to pay their rent when buying groceries or medicines, which reduces missed payments because customers can pay in their preferred payment method in physical stores.

You have better control over your finances – With a multi-channel payment solution, you get real-time information on transactions and cash flow, so you know exactly how much money is coming in and out of your business at any given time. This makes managing your accounts receivable and keeping track of your cash flow easier.

You can increase sales and revenue – By having all-in-one omnichannel payment solutions integrated into your existing sales channels, you can easily accept payments from customers who may need access to traditional methods such as cash or checks. And enhance the gen z payment experience by encouraging multiple payment options like wallets and cryptocurrencies. This will enable you to maximise your revenues, capture more sales opportunities and improve customer satisfaction.
Let's have a quick review of FAQs before we move on.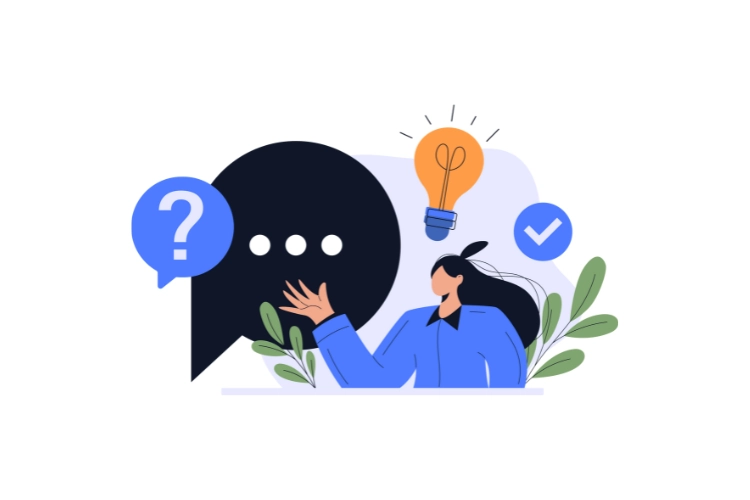 Before you dive in and make any decisions, there are some important questions that you should consider first.
Q1: Different between multichannel payments vs omnichannel payments?
A1: Multichannel payment processing allows customers to make payments using different channels, such as credit cards, bank transfers, and mobile wallets. Omnichannel payment processing takes it a step further. It enables seamless transactions across multiple channels so customers can complete their purchases in one fluid transaction regardless of where or how they started the purchase process.
Q2: Do I need a merchant account for multi-channel payment processing?
A2: Yes, most multi-channel payment processors will require you to establish a merchant account to use their services. This allows them to securely store your payment information and process payments through secure payment networks. Sometimes, you may need to set up additional accounts with third-party payment providers, such as PayPal, or set up UPI ID with Banks.
Q3: Can I accept payments on my website with an omnichannel payment processor?
A3: Yes, with a multi-channel payment solution, you can accept payments online through your website. You can also set up a virtual point of sale (VPOS) system to process orders and payments in real-time. Depending on the provider, you can also accept payments via phone or text.
Q4: How do I choose the right multi-channel payment solution for my business?
A4: To choose the best multi-channel payment solution for your business, you need to do more than just read the above tips. You must consider the type of payments you need to accept, your budget, and other factors. Not doing so could lead to problems down the line, such as not having access to a payment processor or provider that can meet all of your needs. If your chosen solution is wrong for your business needs, it could result in delays during the payment process and even lost sales due to customer dissatisfaction. So make sure you thoroughly consider all variables before making a decision. Research the available options and compare features and prices against one another to ensure that you are making an informed decision about what multi-channel payment solution will be most advantageous for you and your business.

Q5: How much does a multi-channel payment solution cost?
A5: The cost of a multi-channel payment solution depends on the provider and features you need. Most providers offer multiple pricing plans, so you can find one that fits your budget and meets your needs. It can be commission-based, subscription-based, one-time fees, or a mix. Though if you have a lot of daily transactions and a higher $ turnover, all solutions will provide you with a bumper discount, just don't forget to contact the sales team.
Q6: Do I need to install any hardware or software?
A6: Depending on the provider, you may need to install additional hardware, such as a card reader or software, to integrate the payment processor with your existing systems. Some omnichannel payment processing channels may require using their proprietary interface and applications, while others are cloud-based and can be accessed anywhere. Read the provider's documentation and test customer support with genuine questions and doubts.
Q7: What are the advantages of using a multi-channel payment solution?
A7: Multi-channel payment solutions offer many advantages, such as increased sales and reach, improved customer experience, reduced risk of fraud, and streamlined data management. With a multi-channel payment processor, businesses can accept more types of payments from customers in different countries with different currencies. This allows companies to tap into new markets they may not have otherwise been able to access. Amazingly(if that's a word), multi-channel payment solutions provide improved security for online transactions by encrypting customers' data and providing tools like 3D Secure for extra security measures.
Q8: What is a 3D Secure payment gateway and how does it benefit online transactions more than 2d secure?
A8: 3D Secure is an additional layer of security for online payments. It requires customers to enter a one-time password (OTP) sent to their mobile phones when they make an online purchase. The protocol works by connecting the digital merchant, payment network, and financial institution to verify the cardholder's identity. This helps reduce fraud from stolen credit cards by verifying the customer's identity before processing their order. In addition, 3D Secure also helps businesses comply with Payment Card Industry (PCI) standards and protects them from fraudulent chargebacks. With 3D Secure, merchants can have more confidence in protecting their customers' data and their own eCommerce business. Compared to 2D Secure, 3D Secure offers a more secure environment for both customers and merchants as it provides additional authentication steps and improved fraud detection capabilities.