We have seen the most significant shift in the last two hundred years in the payment system. The elevated use of the internet and technology has made it possible to use a digital network to make a mobile payment. This article studies the features and working model of the payment gateway. It further sheds light on the future trends in accepting payment.
The constant use of e-credits, e-cash, and e-cheques as a digital payment have eased the customer's online payment. It revolves around the security, confidentiality, and convenience of the customers in making the payments. Authorizing, transferring, and reporting the transactions are the fundamental aspects of payment gateways. The steady growth in online payments and customer's online spending has stressed the need for a stable and secured payment network.
Welcome to the Future!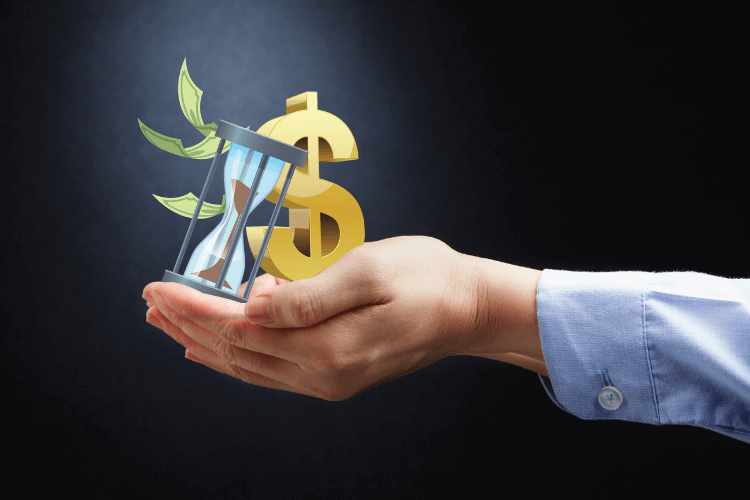 Money and monetary exchange have always been an integral part of a man's life. During the caveman era, the use of barter exchange enabled the exchange of goods and services. But there were certain flaws to the barter system like no measure of value, the problem of divisibility, and mobility. These flaws led to the emergence of gold-plated florins and paper currencies which are widely popular even today. But with the evolution of the internet and technology, the future of electronic payments such as plastic cards, electronic fund transfer, e-cheques, and cryptocurrency payments have become very clear. The technological and internet revolution has led to the rise in the digitalization of payment.
What is a payment gateway?
The rising popularity of e-commerce and increased internet usage has fostered innovative payment processes digitally by enabling various electronic payment options. These options include debit cards, credit cards, e-wallets, digital processing, electronic cash, etc. The scenario and growth of the electronic payment medium are on the rise. This popularity will continue to grow with evolving technologies and enhanced security of the banks.
The payment gateway is a system that the merchant uses to receive their payment electronically from their customers. It is a customer-oriented technology used by merchants to collect their credit. The electronic payment processor focus on providing security, atomicity, accountability, anonymity, and fairness in the transaction process.
Challenges in Payment Gateway
There are some cons associated with payment gateways. Unexplored Future of Payment gateways can cause a significant financial loss in case of mishandled information. If used inefficiently, the payment gateway can cause damage to the merchant as well as customers.
Some of the drawbacks are:
Data security
The payment gateway has a lot of sensitive information relating to the customers. The payment gateway contains all the valuable customer's data such as their name, bank details, passwords, etc. Some dishonest people can hack the system to acquire this sensitive database. The payment gateways can even sell this database to the interested party for a large sum of money. They can sell the customer's information without their consent or knowledge.
Technical glitch
Technical glitches are fleeting technical errors in the gateway that can occur due to unknown reasons. These glitches can cause potential harm to the system that includes data loss, power failure, etc. A payment gateway is ultimately a computer system that can run down anytime. When the system goes awry, it becomes difficult for the customers to access the merchant's website and make any industry payment. The technical glitches will make the merchant's website inoperative.
Loss of cost and time
The cost required to render the merchant's website on track again after the technical failure is expensive. The time associated with troubleshooting the problems arising on the website can take longer. It can take weeks or months to solve the technical glitches. The time it takes for the website to function efficiently can cause the loss of many customers.
Cybercrimes
With the rising popularity of digital payment providers, there is also a frequent rise in cybercrime relating to online payments affecting daily consumer. Cybercriminals have the skills to stop the working of payment gateway or cause problems in the gateway. They can use their skills to rob the consumer and merchants by stealing important information or money. There are cyber frauds, where the customer's payment takes a detour to the criminal's account rather than the merchant's account.
Infrastructure
A stable and tech-savvy infrastructure is the need of an hour for smooth online payments. For the fruitful execution of any online transaction, there is a need for a reliable and budget-conscious infrastructure. As in many remote areas, there is no banking or internet infrastructure available. They do not have basic requirements or systems to make online payments.
Future trends in Payment gateway
Micropayments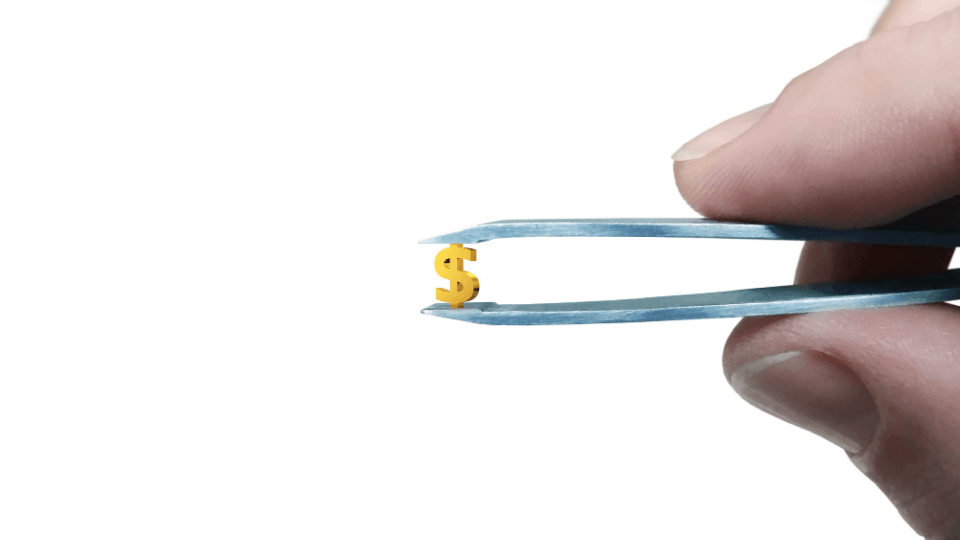 Ted Nelson coined the term micropayments in the year 1960. Micropayments are small payments done for individual copyrights. Due to the rise in the digital world, micropayments have become a potential way for businesses to charge for online content. It includes all the internet-based services like multimedia streaming, software plugins, e-news, e-library, etc. Micropayments can be anything less than 75 cents.
A large amount of money and risk is involved with macro-payments. On the other hand, micropayments are comparatively small in number and come with lower risk. Micropayments facilitate online royalty, copyright, small freelance jobs, crypto-payments, and advertisements.
There are various micropayment schemes suggested in literature like PayWord, MicroMint, NetCash, NetBill, etc. The Micropayment technology is small in amount, but the user still has to pay the transaction fee and at the same time maintain the revenue for the content.
Key takeaways of micropayment solutions:
Micropayments are electronic payments that are small in number. (a few cents).
Micropayments include payment for all the non-tangible goods delivered through the internet.
These are the payments made for making something available online for a small sum of money.
Advertisements and subscriptions are more preferred ways of earning rather than Micropayments.
Mobile Payments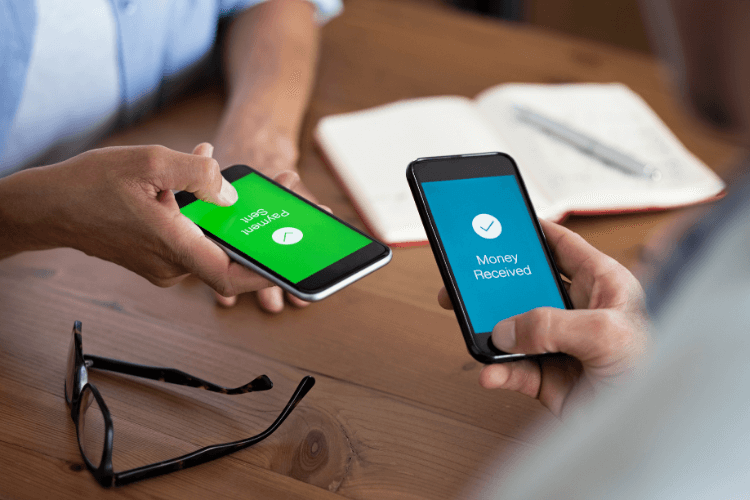 Due to the coronavirus pandemic, the use of smartphones has gone up. No human contact makes future of payment via smartphone more people preferable rather than cash or cards. Mobile payments are an expanding field, with researchers and users both taking an active interest in it. The frequent use of mobile phones for e-banking has further increased its popularity. Mobile payment technology are also called mobile wallets or mobile money. They are used to make payment processing using smartphones.
Mobile payments are among the fastest-growing trends in the payment sector because of their speed, convenience, and portability features. The simple use of mobile wallets makes it easy for anyone to make payments online. Though mobile devices are easy and comfortable, they are challenging to establish security and trust. Though there are still various challenges, mobile payment methods are rapidly gaining momentum with the updated version of budget phones coming into the market. The creator is constantly evolving the features and security of mobile phones.
Key takeaways of Mobile Payments:
Mobile payments industry is also known as mobile money or mobile wallets from a company like Paytm, GPay, PhonePe.
They are digital payments made for a good or service with the help of a smartphone.
People prefer mobile payments because of their speed, ease of use, portability, and convenience.
Though security and trust are a challenge in mobile payments, they are constantly combating it with the updated mobile phones in the market.
Security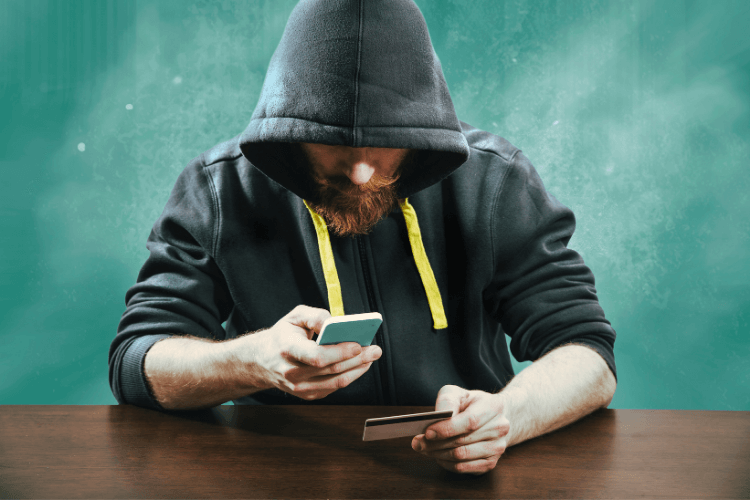 The standards and protocols of payment gateway security are constantly evolving. There have been steady and continuous developments in technology to help make the transaction secured from third parties.
It goes through constant procedures and development to ensure the privacy of sensitive information from hackers. Today, the e-criminals are becoming more and more advanced to steal data and money from the people. Hence, there is a need for new innovative methods to combat these hackers and ensure security.
To overcome this problem of privacy, some companies are giving temporary credit card numbers to the merchants. It builds trust in the clients as they are not revealing their actual credit card numbers. The increasing use of payment gateways has invited security threats such as phishing, data thefts, malware, data breaches, hacking, and spyware in recent years.
The use of encryption, public key, SSL, Cryptography, etc., in the payment gateways, helps secure the network and million of users. Though these securities are reliable, phishing activities and thefts by e-criminals are also rising. Therefore, the future of payment gateways lies in finding algorithms and protocols that provide enhanced security and user-friendliness.
Key takeaways of Security in Payment Processor:
Security is of utmost importance while doing digital or e-commerce transactions.
Future of payment industry needs for continuous updates to security measures to maintain the authenticity and integrity of transactions in any company.
Some well-known security methods used in payment gateways are data encryption, data field encryption, SSL, and cryptography.
The researchers are continuously developing and improving the security infrastructure to ensure safe and secured banking in fintechs.
The future of security is to provide better algorithms and encryption facilities that are impossible to hack.
Unified Payment Interface (UPI)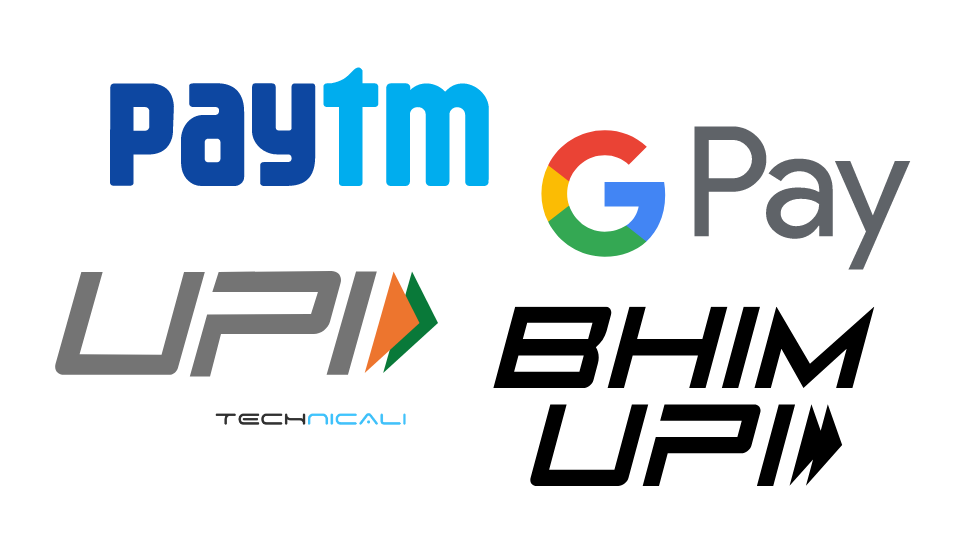 UPI or unified payment interface is a processor that has enforced digitization and cashless economic development in fintech. It is a new generation payment system that facilitates fund transfer from one bank account to another in no time via bank-issued debit card. This system helps to make easy payments to anyone, anywhere, and at any time.
National Payment Corporation of India (NPCI) is responsible for launching and implementing the UPI system to promote digitization and cashless solutions. This system makes smooth and instant mobile payments with the help of unique virtual ids.
A virtual id is a unique customized address generated by the system or the consumer. This virtual address is the catalyst in the UPI that receives and makes payments to various accounts. The VPA (virtual payment address) enables transactions with a single identifier.
The use of virtual ids in UPI has eliminated the exchange of private information such as bank accounts, personal details, mobile numbers, and IFSC codes. The 2 step verification and OTP (one-time-password) system amplify the security and authority of the transaction. Scanning the QR codes to make instant payments makes the transfer simplified and automated.
The transaction minimum limit is 1 rupee which can go up to 1 lakh rupees. The transaction fee per transaction is also low.
Key takeaways of UPI:
UPI is a system that merges various banking features to ensure seamless fund transfer and payments in a single mobile application.
National Payment Corporation of India (NPCI) initiated the UPI to send and receive money with your smartphones.
UPI is a mobile app and thus works only on Mobile phones. It supports instant transfer to different banks with a single unique virtual ID.
The use of virtual IDs to make payments eliminates the exchange of sensitive information such as bank account numbers, IFSC code, etc.
The use of virtual IDs and QR codes enables to authorize both the Push transaction (Send money) or Pull transactions (receive money).
Cryptocurrency Payments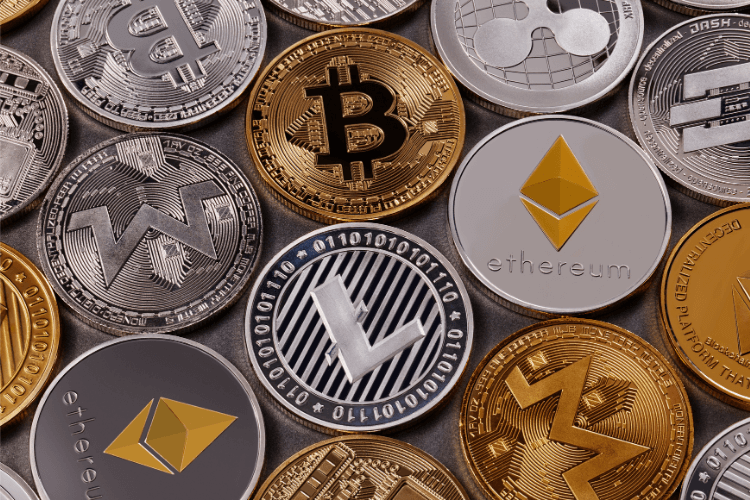 There has always been curiosity and interest in cryptocurrency. The digital shift of physical paper to digital cash has given rise to cryptocurrency payment methods. Crypto payment involves using crypto coins or tokens.
Bitcoin was the first decentralized blockchain cryptocurrency. It was launched in 2009 by an individual techie named pseudonym Satoshi Nakamoto. Since then, the trend of cryptocurrency and bitcoin has seen an upward curve. Making it more than $1 trillion in 2021 after tesla invested $1 billion in this fintech.
Today, there are thousands of cryptocurrencies in the market that perform varied functions and have different specifications. It is an interface that promotes secured and fast online payments.
Cryptocurrency uses cryptography, referring to complex computer algorithms and mathematical equations. The hash algorithm, public key, private key, and blockchain further safeguard consumers data and privacy. BLockchain is a part of cryptocurrency that involves recording all the transactions in a ledger called data blocks.
Blockchain is going to be a big part of the future of payments from e-commerce to regular transactions to stock trading. The data blocks in the blockchain are linked together across the global crypto network with the computers.
Cryptocurrency transactions eliminate the need for third-party such as banks or credit card companies. This elimination drastically reduces the cost of transactions and promotes transparency in the payments industry. Cryptocurrency helps to streamline all the payment processes and reduce the cost of transactions. Bitcoin, Ethereum, Tether, Litecoin, Polkadot, and XRP are some famous cryptocurrencies in the market trends right now.
Key takeaways of Crypto Currencies:
A cryptocurrency is a digital form of the bank that has emerged as a financial software system in recent years.
Cryptocurrency uses blockchain technology that records all the transactions related to crypto and stores them securely.
It uses cryptography and complex computer algorithm like SHA25C to encrypt and decrypt the transaction. Cryptography translates all the readable information into advanced mathematical operations and techniques that are very complicated and usless to hack.
They are just like fiat currency and can be used to make global payments and investments.
Cryptocurrencies are independent solutions of any central authority or bank. No government authority has the power to determine or undermine the value of cryptocurrency.
Crypto Mining is used to gain cryptocurrencies. It involves solving complex computer algorithms and cryptographic equations with the help of computers. There are limitations to the production of cryptocurrencies.
Artificial intelligence (AI)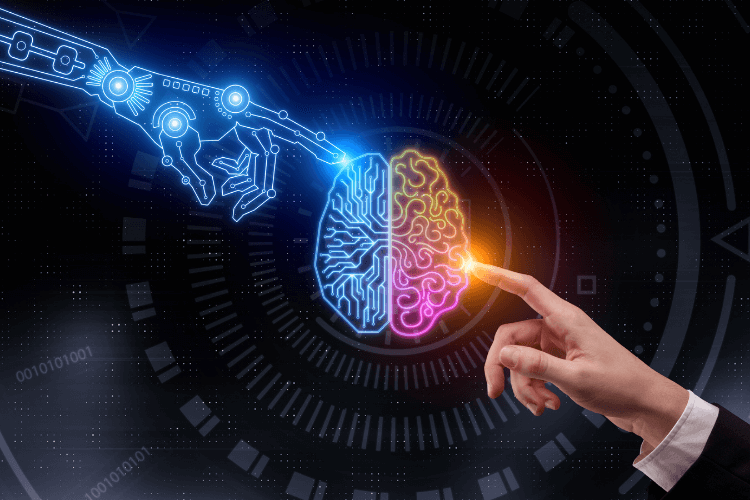 Artificial intelligence or AI is a computer science branch that involves machine technologies capable of performing tasks that require human intelligence. It stimulates human intelligence into the machine intending to perform tasks that require human intelligence.
The payment industry's continuous exposure to technical reformations outside the finance sector has given rise to artificial intelligence. AI is more than just a technology trend that includes machine language and autonomous learning. It drastically impacts the ability to find patterns, forecasts the future, strengthens communication, and makes logical decisions.
AI is increasingly gaining attention, especially in digital payments platforms. It helps make systematic and structured decisions for customer-facing operations as well as backend functions.
Due to the steady growth in digital platforms and payments, companies are always looking for efficient and versatile tools that streamline the payment process. The facial-based recognition system to accept payments uses pop IDs and eliminates the unnecessary sharing of customers data.
Similarly, the use of voice commerce and a voice-activated smart device to make purchases and payments is possible with advanced AI technology. AI has the potential to improve the customer experience in using the payment gateways comfortably and securely. It has the caliber of transforming the payment services for all sized businesses and take payment mechanisms to a whole new level.
Key takeaways of AI in Payment Gateway:
AI is an advanced technology with enormous potential to change the scenario of payment systems.
The machine algorithms in AI can find patterns and help businesses plan, forecast, and manage their businesses efficiently.
It is ultimately a tool that intellectually fights frauds and criminals. It further protects the sensitive information of the buyers.
Artificial intelligence has the potential to enhance customer satisfaction by providing better and cheaper services.
The use of AI-enabled systems such as facial-based recognition and a voice-activated smart device to make payments have further opened gates for the future of advanced AIs.
Some other upcoming Innovative Trends in making payments
Increase use of GAFA to make payments.
GAFA refers to Google, Amazon, Facebook, and Apple. These are some of the most successful companies in the world. They have gained respect and fame due to their technical capabilities and constant innovations to change the world. These giants have recently started their journey to make the finance and payment industry more user-friendly and convenient. The primary focus of GAFA is to provide world-class services and make C2B transactions more reliable and easy.
The rise in the trend of payment technology has made companies like Google and Apple start their payment services known as google pay and Apple pay. These are digital wallets that guide the customers and provide an enjoyable payment experience. They are used to make C2B payments (Online or in stores) or C2C payments (family or friends). The interface uses SCA (Strong Customer Authentication) that involves two-factor authentication to secure the transaction.
Similarly, Amazon has invested a lot in making amazon payments a reliable infrastructure to make secure payments. It shares similar functions to digital wallets and is a payment service provider for online and offline stores. Though in the weakest position for payment systems, Facebook has made aggressive changes in their Facecoin. The success of Facebook's cryptocurrency (Libra) can seriously disrupt the functioning of PayPal, Square, and other Crypto Payment gateways.
Contactless payments using RFID and NFC technology
Contactless payments have gained popularity recently due to the coronavirus pandemic. It is a secured method used to pay for your purchases using RFID-enabled devices like debit cards, credit cards, or smart cards. The contactless payment depends on the Radio Frequency Identification (RFID) or Near-Field Communication (NFC).
This payment processing works when the consumers taps their payment card or devices on the point of sale (POS) terminal that supports contactless payments. Contactless payments are also called Tap and go or Tap by some retailers and banking institutes.
This contactless payment is quick and easy to make payments without the requirement for a customer PIN. Contactless payments are popular in the United Kingdom, Australia, South Korea, and Canada.
Omnichannel payment processing as a new way of making payments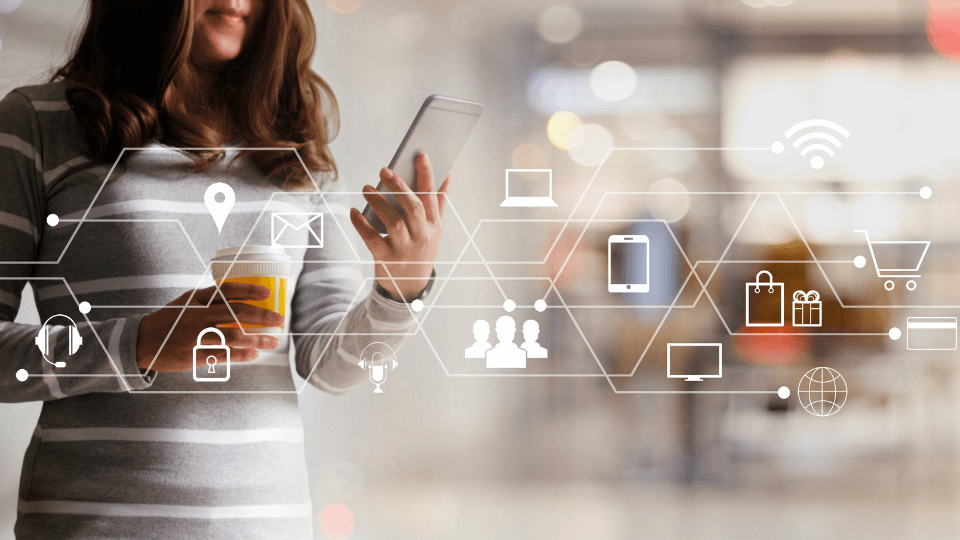 Omnichannel payments are payments that are offered from various channels to integrate the user experience. Today, customers are looking for convenient options to make instant payments from anywhere and at any time. Businesses understand the need to evolve and customize customer satisfaction and are accepting new methods of making payments. 
Omnichannel provides various options to make payments like cash, cards, check, or ACH to provide customer convenience in making payments.
The primary consideration of omnichannel is to integrate the available data and ease in making payments. It further stresses providing a seamless experience and comfort in making secured payments from multiple processors.
Use of Peer-to-Peer payments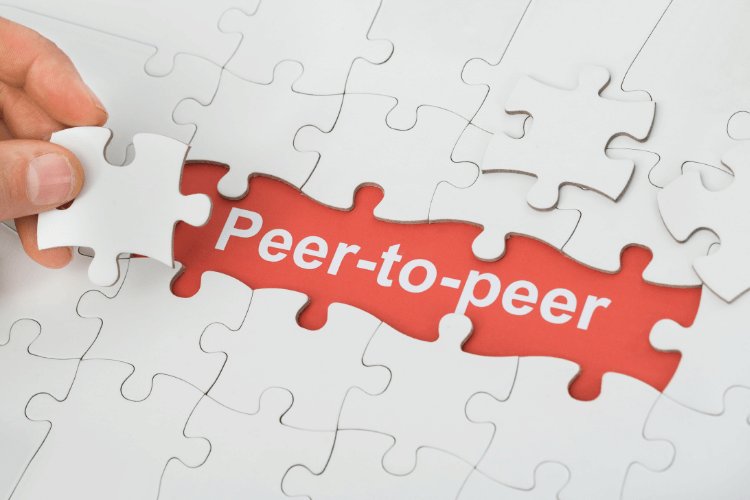 The peer-to-peer application helps to transfer money from one bank to another. This payment system acts as a middleman in making payments. Also referred to as P2P payments, peer-to-peer applications have become immensely famous among the young generation. You can send or receive payments with the help of mobile phones or computers that have internet connections.
P2P provides leverage over the traditional payment method by electronically transferring the money through the intermediary that is a P2P application. This system aids in splitting the bills and making shares of the payment.
Paypal and Google were the first few applications that popularised the use of P2P payments. It helps to make optimized mobile payments like trip bookings, dividing the bills, and sending gift money to promote cardless and cashless transactions.
Conclusion
Payment gateways portray various methods of delivering payments through various electronic channels such as cards, electronic transfers, e-cheques, e-wallets, etc. The application and usage of payment gateway stretch in different fields like banking, business, shopping, investment, etc. There has been increased awareness and investigation in the future of the payment processor. Enhanced security benefits, micropayments, mobile payments, and advanced infrastructure is the future of online payments.
Integrity, confidentiality, and prompt access are some of the principles of online security. The efficient and straightforward model of payment processing has made online transactions uncomplicated and effortless.
The adoption of payment gateways with digital payment has resulted in impacting the economy of the nation. Despite the variety of obstacles in implementing a payment gateway, it is still considered a stepping stone towards its economic development. The perception of online payment gateways is bound to rise with the development of technology and the internet.
The government has also recognized the potential of online gateways and is advising people to use payment gateways to make e-payments. The implementation and design of a secure payment gateway for better integration and compatibility with large customers make the future of online payment bright.