In several companies, the data of the customers used to be maintained in spreadsheets and other mediums. But there was always a scare of the data getting lost or of falling into the wrong hands. The spreadsheet, however, went out of use as it became outdated.
A much more convenient asset is the CRM or the Customer Relationship Management system. This method of technology introduced in 1987 transformed the way the companies managed customer-related activities and data. The CRM system allows the companies to register and collect customers' leads and contacts under one database.
It allows companies to keep track of all the interactions carried out with all their customers. It stores the data safely well into the system and allows you to explore several possibilities. With the current economic and company trends, it can be challenging to manage customers' data without CRM.
Investments in good CRM systems ensure that the companies can prioritise their customers and, at the same time, increase their sales and profits. Therefore, in the present times, CRM has become a must-have for enterprises and companies. CRM has numerous features that make it one of the most beneficial and valuable assets in a company.
What is CRM?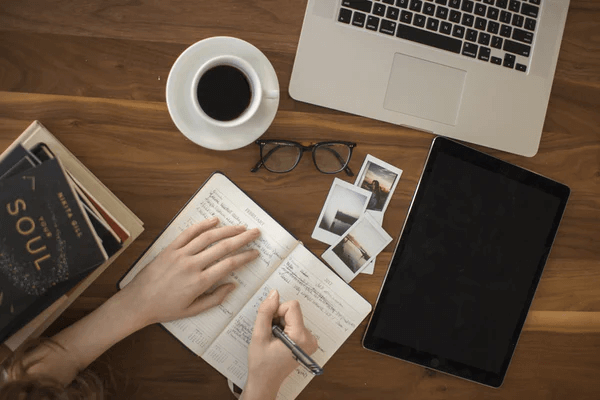 The CRM or Customer Relationship Management software refers to a business resource that helps manage daily operations in a company. The CRM software is specifically designed to manage business relationships with the customers and clients of the company. It, in turn, helps increase the sales and productivity of the company, along with several other business metrics.
According to statistical reports of Stellaxius, there was an increase in the use of CRM software from 56% in 2018 to 74% in 2019. There has been a further increase in use in 2021, with the maximum workforce working through digital mediums. GetBase claims that about 91% of companies with more than 11 employees use CRM software systems.
In 2020, a spike was seen in mobile CRM, which increased the productivity of teams by 50%, according to Forrester. The CRM software can help in generating a better customer experience. About 73% of customers acknowledge customer experience as an important factor in decision making related to PWC purchases.
Finances Online have claimed in their reports that CRM can help improve conversion rates by approximately 300%. It also claims that revenue increases by 41% per sale representative via CRM applications. In the case of revenue systems, CRM software systems were quick to overtake the DBMS software in 2017, according to Gartner.
CSO Insights claims that companies with CRM adoption rates below 75% show relatively poor sales teams' performance. Salesforce has revealed that 69% of customers prefer having a connected experience when they contact a company. According to Finances Online, the efficiency increases by 73% while there is an 87% rise in the converted sales.
The statistics given above are proof that CRM software systems are essentially a precious asset for companies. It is important to note that a company has to maintain good relationships to make the business successful. This work is facilitated with ease by CRM systems as they make the data easy to manage and store.
The CRM systems are a solution to the redundant, fragmented and complex physical methods of managing customer data. It helps companies save plenty of resources and time and thus increase the productivity of the firm. The CRM systems also ensure that the distribution of information is done equally amongst all the employees, and they do not miss out on future opportunities.
A primary functionality offered by CRM systems is tracking the interaction between the firm and the customer. This can be done utilising several touchpoints that are available in even the basic CRM software systems. These are inclusive of contact forms, social media, emails, phone calls and search engines.
The CRM software systems are responsible for carrying out various processes. These include marketers' automation for tasks that need repetition within set time frames and setting reminders for important upcoming events. The CRM systems also display alerts about things that might have missed employees' notice and need to be attended to immediately.
The companies can also purchase ready-made CRM systems. Although there may be certain dimensional differences, the CRM systems are majorly provided in the form of SaaS. Some of the most popular and sought after CRM software are HubSpot, Salesforce, Oracle, SugarCRM, and Microsoft Dynamics CRM.
What are the types of CRM?
The CRM software systems are usually divided into two main categories. The first classification is based on their work. The second is based on the storage they offer. The different types of CRM systems have been elaborated upon below:-
Based on Their Work
The CRM systems may be classified into three types based on the work done by them. These are Operational CRM, Analytical CRM, and Collaborative CRM. These are explained in detail below:-
Operational CRM – Operational CRM software organises the commercial processes related to sales automation, marketing automation, and service automation. The main purpose of the operation of CRM is to generate leads. These are then converted into contacts.
This type of CRM also takes hold of all the essential details of the customer. The operational CRM is responsible for offering services throughout the customer-company relationship or lifecycle. The three mentioned processes may be described as follows:-
Sales Automation – Sales automation is needed in a company to automate the activities related to sales. Their primary function is to set specific standards within the company that would help them acquire new customers. These standards would also help them deal with existing customers in a better way.
Sales automation organises the information so that it can be utilised to meet the demands of the customers. Besides, the organisation of information is also done to have a more effective and efficient increase in sales. Several CRM modules are part of sales automation. These are contact management, sales forecasting, lead management, and Quote-to-Quote management.
Marketing Automation – Marketing automation works to find out catchy ways to offer and market the products. This type also works to look for approachable and convincing ways to tap potential customers. Campaign management is the main module in market automation.
Campaign management under market automation makes it easier for businesses to decide essential channels for marketing purposes. These channels refer to phone calls, advertisements on social media, face to face meetings, emails, etc. These channels help to get in touch with and initiate a business relationship with potential customers.
Service Automation – Service automation helps the forms and businesses in retaining the customers. This is done by providing the best and most suitable services and building strong and cordial relationships. This primarily focuses on the management of issues such as problems of customers.
Another such issue that is quite prevalent is service label management. This monitors the quality of services offered by referring to an index of performance indicators. Another issue dealt with is customer call management to track and attend to incoming and outgoing calls.
Analytical CRM – The second type of CRM based on the work is the analytical CRM software system. This offers assistance in the top management, sales, marketing, and support personnel. Services and help offered to support personnel help determine ways to cater to the customers' needs more prospectively.
The main function of the Analytical CRM application is data analysis. The Analytical CRM analyses data of customers that are acquired from a variety of touchpoints. These help in understanding the current status or position of a company.
Analytical CRM helps the top management in decision-making processes. They guide the marketing executives in a holistic understanding of the campaign effectiveness. This helps them contribute to sales increase and thus, improve quality and build stronger relationships with customers.
One of the main features of this type is that it gathered customers' information from varied sources and organised them in a structured manner. Another feature is that it improves the effectiveness of the CRM system by analysing the key performance indicators. It also helps set up certain business methodologies for businesses in marketing, sales and the support centre to improve customer loyalty and relationship.
Collaborative CRM – Collaborative CRM is that type of CRM system that mainly focuses on improving customer services and experiences. This is done by providing the company's teams and administration with better and more useful information. This tracks and shares the customer's data within the company to help everyone remain at the same level.
This type of CRM software system facilitates a smooth and effortless customer experience in a multi-channel setup. This can be done while carrying out the daily operations of the customers. Collaborative CRM also plays an essential role in integrating with other applications.
The integration feature ensures that the information can be assembled from different sources/channels and move from one to the other without interruption. This allows for sharing and linking information and activities with email, social media, instant messaging, etc. This helps increase the visibility and, thus, the productivity of the company.
The main parts of the Collaborative CRM software system are Interaction Management and Channel Management. Interaction Management focuses on establishing best practices for contacting customers and ensuring that the interactions are consistent and productive.
Channel Management is focused on maximising customer satisfaction at different platforms and channels and optimising their experience on different channels.
Collaborative CRM aids in improving customer interactions and focuses on working on policies and activities that ensure that the existing customers are still there. By facilitating customer interaction, it can improve the efficiency of your team and make their output better.
Based on Storage
Based on the storage offered, the CRM software systems are of two types. These are the On-Premise CRM and Cloud CRM. These have been described below:-
On-Premise CRM – The On-Premise CRM software solutions are the ones that the companies build for their utilisation. These are generally created because some companies do not wish to involve a third party in handling the data. Companies with delicate personal customer data have generally adopted this approach, such as insurance companies and banks.
This process of setting up their own CRM solution all by themselves is likely to incur high initial costs. The companies need to hire new employees for the task of building the software. Another cost the companies would have to incur is purchasing and installing the needed hardware and maintenance costs.
The important thing is to create a disaster management system while building the On-Premise CRM. It is also essential to create a backup system and have it away from the original CRM location to avoid any technical mishap. This helps retain the data in case of any natural calamity or damages as a result of accidents.
The process of upgrading the software and deployment may take time and be expensive. Since most applications work on cloud servers, creating a mobile app can be a strenuous task. The employees do not have access to the system from any desired location. They can only be accessed from a particular location or IP address.
However, the companies do not have to fret over possible data theft as the data is not accessible to a third party. Since some CRM vendors have charges fixed based on several users, having many users can save finances. The company has complete access to the data and system and can plan maintenance, upgrades, and customisations accordingly.
Cloud CRM – Cloud services refer to the services that can be accessed by a user or employee using the internet. Therefore, a Cloud CRM system has all the data, software and tools stored in the cloud. These are delivered to the end-users in a process known as cloud computing through the internet.
The CRM administrators are required to define an access limit or level. Accordingly, users can access data and software services through browser logins using the internet. Therefore, the users and employees can access the data from any desired location and at any desired time if they have stable internet connections.
Users can also access the data from any of the devices that have a good internet connection. The cloud CRM systems have been observed to have mobile apps as well. Therefore, this type of CRM allows easier access to tablets and smartphones.
The data is hosted on a different server which means that the company does not have complete access. It is not in the hands of the company to upgrade the software solution according to their desire. There may be some downtime crashes at the time of repair and upgrade, which may interfere with the companies' work.
However, since the vendor manages the upgrades and updates, the deployment time reduces considerably. Cloud services make the customisation of software available very easily. Since all data gets stored in the cloud, it can be conveniently accessed in the time of need from anywhere, anytime and on any device.
Which is the Best CRM Software Solution?
Finally, after an in-depth understanding of the CRM systems and their types, it is safe today that Cloud CRM is the best. You can check Top 7 CRM Software Rated By Technicali choosing from hassle-free, easy installation and enterprise-grade security are amongst the primary features that make it the best option.
With Cloud CRM systems, data can be accessed on the move, and there are no complex procedures. It can work efficiently with the basic need of the internet. There are reduced upfront costs and add to the productivity of the employees.
Cloud CRM systems offer agility to the operations of the business, and the operations are reliable. The integration process is easily adaptable, and the system offers advanced AI capabilities. Its advantages and supremacy can be observed with the CRM workforce during the COVID-19 pandemic.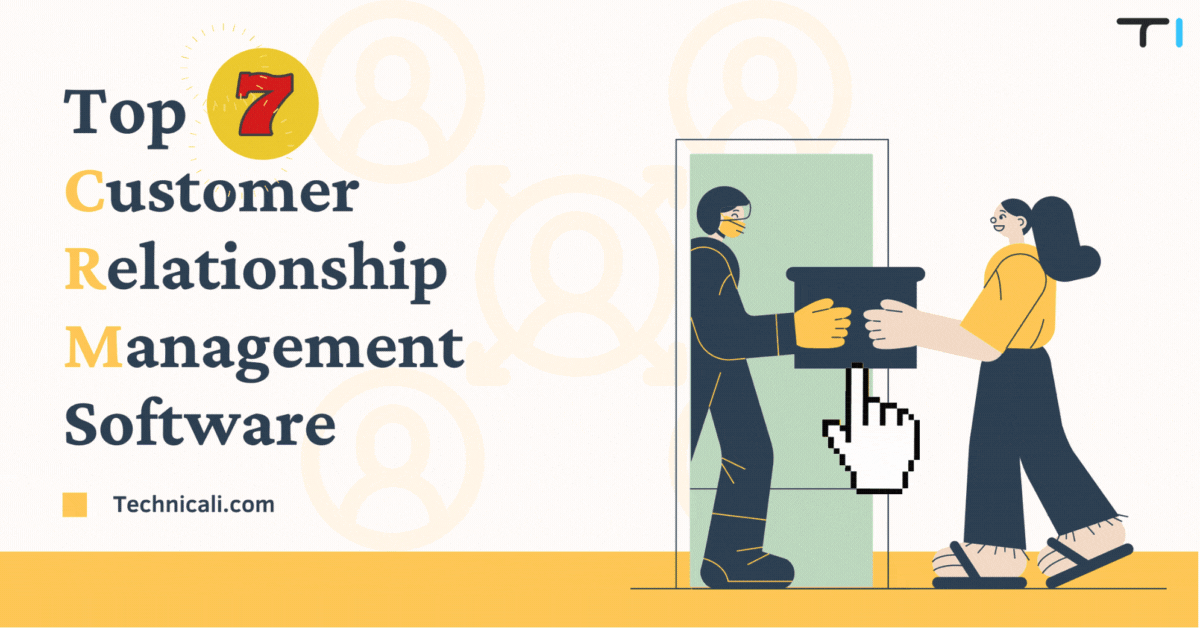 What are the Key Features of CRM?
Some of the noteworthy and key features of CRM have been enlisted below:
CRM systems offer social media integration and link to social media accounts to contact the customers without exiting the CRM.
Contact management is another key feature that allows companies to set up lead scores which can later be predicted as potential paying customers.
Another noteworthy feature is the collection of data under a single database and sales analytics.
The workflow automation by CRM systems helps in the growth of the sales perspective without compromising the quality.
The CRM systems grow and develop with the tram and are flexible and agile with their customisation, upgrade, and maintenance services.
How does CRM work?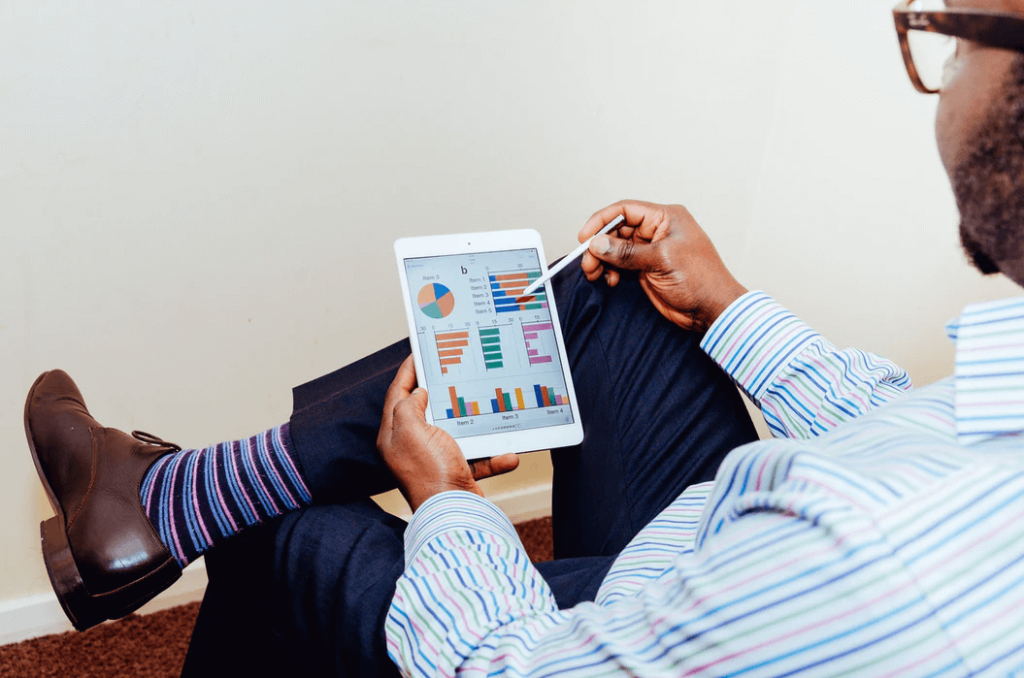 Customer Relationship Management, as the name suggests, is the software that aids businesses in creating and maintaining healthy relationships with their customers. The CRM industry is expected to grow rapidly and reach $82 billion in the market by 2025, as per Stellaxius. The projected future growth is said to be at a 12% pace annually.
In the past, when all records and customer data were filed and stored in filing cabinets, everything was double-work and time-consuming. With CRM applications, all customer data is stored in a secured cloud and readily available.
What does CRM do?
CRM combines all business departments, i.e. sales, marketing, services, and customer support, into one. It then helps business access all data on every department and every customer to make a profitable decision.
Secondly, CRM increases the rate of responsiveness of businesses by automating general and even particular responses. The speed of a response or the response time is an important factor in converting a lead. Thus, it is important to reduce customer service response time because 88% of customers expect businesses to respond under 60 minutes.
CRM also helps businesses provide the best customer service to their customers. With all the knowledge stored in the business's cloud, every information ranging from past interaction to previous orders is variable to businesses. This helps them personalise conversations and give the best service to their customers.
This encourages customers to trust the business with their needs and increases loyalty.
A business is a big deal and requires all hands on deck. There are various departments and loads of work to do, but a smaller team and CRM technology can manage some tasks.
Some crucial and time-consuming tasks are engaging with customers personally and connecting them to solve issues within seconds.
CRM works to connect businesses with their customers on various touchpoints, such as phone calls, emails, live chats, and social media. CRM also automates live chats to answer repetitive questions with a predetermined answer to save time. CRM sets up alerts for important events, automates repetitive tasks, and saves time.
The CRM software and marketing automation provide the sales and marketing team with an upper hand in the whole process. The entire funnel of converting leads into profitable customers is made ten times easier. CRM's work on lead classification, marketing, management, and finally conversion.
What does CRM offer?
Lead management- CRM keeps track of leads. This permits the marketing team to enter these new leads automatically into the system, track and analyse data.

Marketing automation- this functionality of marketing automation makes long marketing campaigns, connecting with customers, social media management, etc., automatic. This is time-efficient and is effective when it comes to results. CRM in this manner makes businesses consistent in their approach.

Workflow automation- streamlining workflow and automating the whole work process helps different departments focus on creative and priority tasks rather than mundane and repetitive tasks.

Sales automation– tracking interactions and automation of functionalities automate the sales pipeline and other activities, helps convert leads, and obtain new customers.

Analytics- built-in analytical tools help businesses analyse the collected insights. This, in turn, helps businesses make decisions via which they can boost customer satisfaction. The creation of targeted campaigns, personalised solutions, improvement in visibility is few benefits businesses gain through this. AI capabilities of CRM software help businesses track previous patterns and predict future customer actions. This permits businesses to create more accurate strategies.
Importance of CRM to a business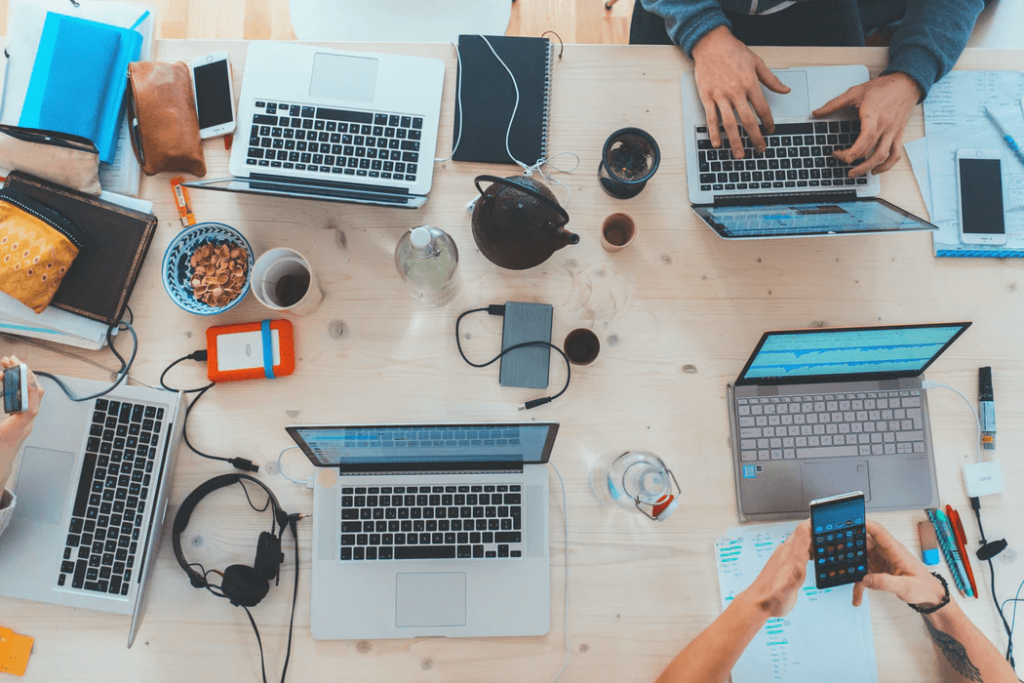 According to BuyerZone, 91% of companies with 11+ employees have adopted CRM and have also experienced a massive improvement in meeting the sales quota.
Approximately 85% of customers conduct online searches via multiple search engines before they decide to buy anything. In such a world where customers research so much on a product, customers expect that the result of this research would be profitable for them.
The unique thing about CRM is the importance and balance it provides between both businesses and their customers. Keeping this in mind, businesses are motivated to provide the best product or service their customer may have ever experienced.
There has also been a rise witnessed in the use of cloud-based CRM. In 2008, only 12% of businesses were part of cloud-based CRM users. But this data has jumped to 87%. This results from the need for businesses to be efficient and responsive from any part of the world.
CRM has an $ 8.71 average ROI for every dollar spent. But still, 22% of salespeople are unaware of what CRM is. We hope that our readers are not a part of this 22%.
Why do you absolutely must have a CRM?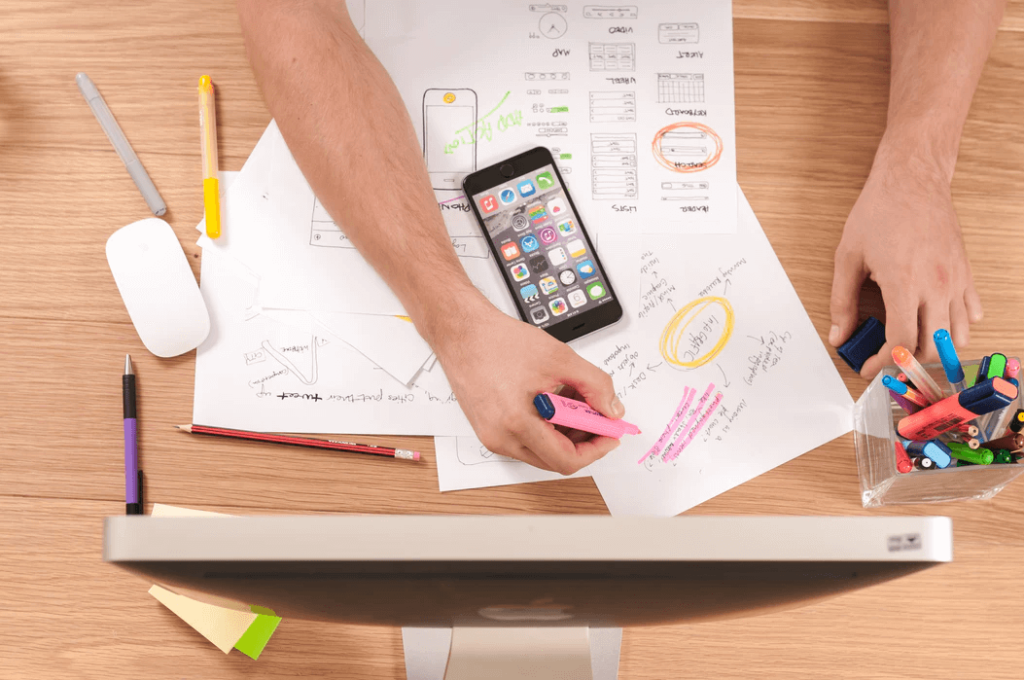 The pure idea of building a business is based on providing solutions to existing problems of people. The customer base is diverse in a million senses. Still, every customer signs up for a product or service because they believe it will make their life easier.
Customer relationship management goes beyond selling goods and services. This is the act of presenting your business as a solution and not just a mere corporate entity. The most efficient approach in connecting with and maintaining relationships with customers is through CRM. Developing such a bond leads to a better success rate for a business.
CRM is misunderstood as just a piece of technology. And it makes businesses feel that they are the complete opposite of what they should be doing because of how technology helps build bonds. CRM needs to be taken in the sense of how inclusive it is of both parties; the business and its customer base.
Rather than portraying CRM as just a piece of tech, it needs to be taken as a medium that makes building bonds easier. This makes it less technology-centric and more customer-oriented.
Even the IT sector witnesses trends. Old technology is ditched and replaced with new and more efficient technology. But the popularity of CRM is far from fading. After it entered the market, the CRM industry has only witnessed a rise in its demand, and it seems never to stop.
This clarifies that adopting CRM right at this moment is more beneficial than ever.
The key benefits of CRM are also why CRM deserves the chance of being a part of your business strategy:
Centralisation of data- the sales department urgently requires details of one prospective client they have interacted with before, but it is buried in paperwork somewhere. That seems like a scary situation. With CRM's centralised storage, sales and marketing teams have all information on every individual client or prospect available at hand. Every past interaction is available for analysis and to close that sale deal.

Management of all communication– with the availability of different checkpoints of conversations that businesses use, it is hard to track everything. Internal and external conversations can be tracked through CRM. This includes every call, email, and social media message.

Automation of data entry- with so much activity happening simultaneously, logging it all in one place and managing the same is laborious and time-consuming. CRM automates the data entry work by keeping all interactions tracked and fed into the system, and events and meetings are scheduled through it.

Reminders– Obviously, amid all the work, you may forget a meeting with a client or a follow-up, perhaps. Forgetting this follow-up may have caused you to lose a prospective client. But when CRM can alert you about your tasks as per the ongoing work, you can prevent any kind of issues – missing the deadlines or missing a follow-up with the client.

Contact data- storage of all contacts of customers and collaborators in one system takes off the shoulders of looking up in old diaries for them. Additionally, if the call logs and notes of the conversations are available, it is easier to pick up from where you left last time.

Segmentation of your customers- since customer bases can be diverse, it is important to know what each customer expects from you. This implies that you do not want to give the wrong person the wrong information amid such diversity. Segmentation of clients based on their needs is thus crucial. CRM does this by analysing existing data in the system. For each segment, different content is created, conversations are more personalised, and the outreach is more streamlined.

Create sales reports- organisation of the collected data about leads and prospects and existing clients help track all activity and make a report. This, in turn, aids in strategising marketing campaigns and outreach programs. You can automate your sales pipeline, contacts, and deals.

Current and future sales– reporting through CRM allow businesses to increase their sales through proper strategies and predict their future sales based on these reports. Sales managers use all of these data and identify patterns in the current situation. This helps them even to predict the future activities of clients or leads.

Effective team communication- since CRM centrally stores data about all conversations, it is readily accessible. This helps the whole team to be in one loop, and efficient intra-team and inter-team communication occur. CRM also permits team members to tag people from their own or other departments to be more involved in some cases and gives space for collaboration.

No requirement for frequent changes- every business likes a little bit of consistency. The main benefit of CRM software is that it doesn't need to be changed. A proper CRM software efficiently serves a business's needs this year; it will still do the same 20 years later. CRMs are designed to grow along with a growing business.
Conclusion
Implementation of a CRM solution helps a business immensely in automating most of its tasks. This is freedom from excess manual labour, and businesses get to provide proper attention to other requirements. Such automation permits businesses to take care of their customers and their sales, and their employees.
Businesses tend to benefit from linking marketing and sales activities. A CRM can help a business increase its sales by a significant number, and the fact remains that CRM software is not constant. It grows with the growth of a business and wins the case for its usage.